New Offshore Energy Exploration a Step in the Right Direction
From the Office of U.S. Representative Martha Roby
(WASHINGTON, D.C.) – U.S. Rep. Martha Roby made the following comments today regarding news reports that an additional 38 million acres of the central Gulf of Mexico will be open to leasing:
"The executive branch has moved too slowly in recent years to allow new energy exploration in the Gulf of Mexico, but today's announcement by the Interior Department is a much-needed step in the right direction. Experts estimate that these 38 million acres in the central Gulf of Mexico are home to one billion barrels of oil and four trillion cubic feet of natural gas. In addition to helping stabilize gas prices for working families and small businesses, environmentally safe production of these resources will create new American jobs on the energy coast.
"Gulf states, in particular, could benefit from this lease sale. Under a law passed in 2006, Alabama, Mississippi, Louisiana, and Texas are eligible to receive 37.5 percent of the initial payment and royalties resulting from many nearby leases in the Gulf. The state of Alabama, for example, can then reinvest those funds into costal restoration and onshore infrastructure projects.
"Today's announcement is consistent with an 'all of the above' approach to our nation's energy problem. I hope that President Obama will build on this news by reconsidering his recent rejection of the Keystone XL Pipeline, an important infrastructure project that would have increased energy supplies in America and created tens-of-thousands of American jobs."
Arrest warrant issued for Rep. Will Dismukes for felony theft
Dismukes is charged with first-degree theft of property in connection with a theft that occurred at his place of employment between the years 2016 to 2018.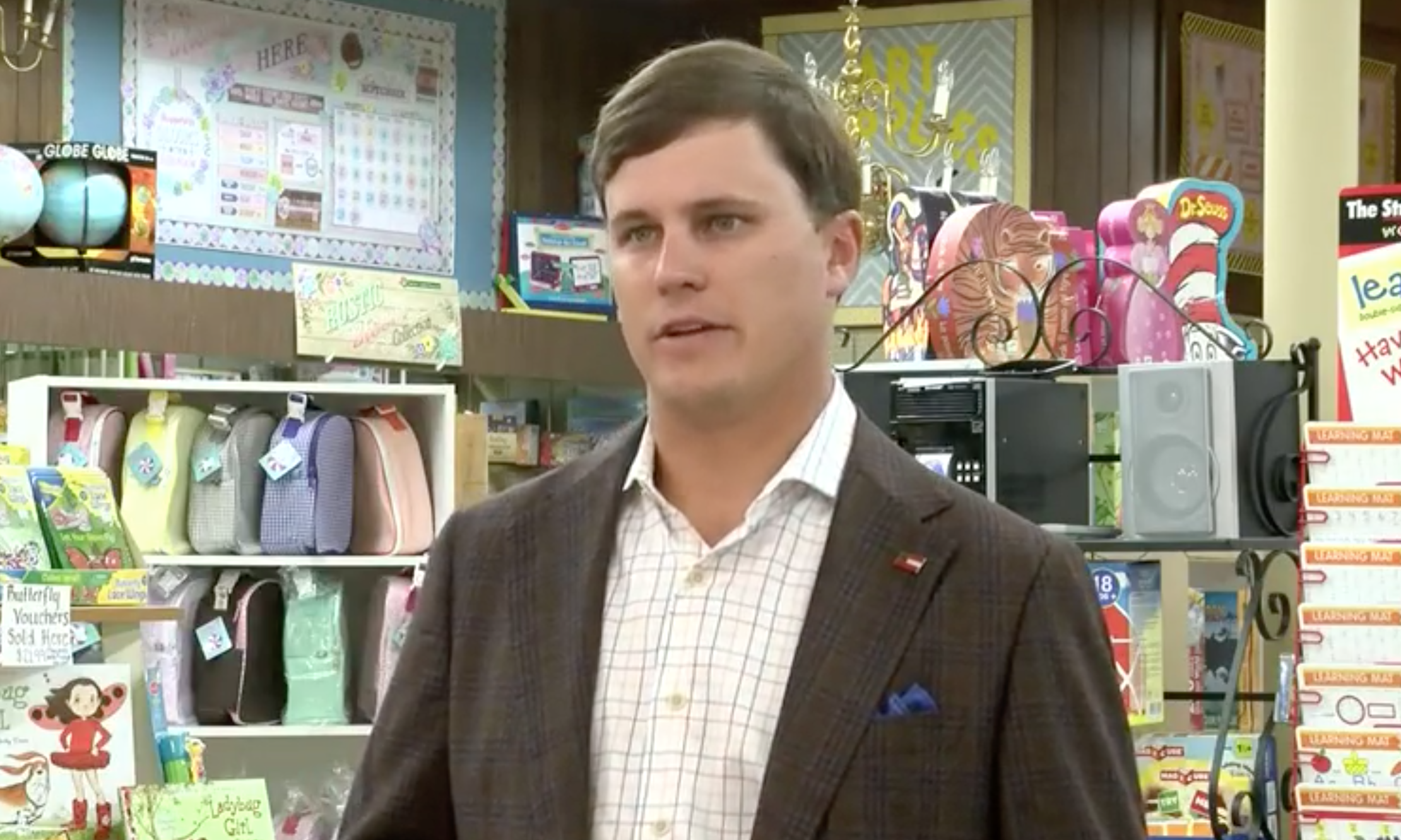 An arrest warrant has been issued for Alabama State Rep. Will Dismukes, R-Prattville, for felony theft from a business where he worked, Montgomery County District Attorney Daryl Bailey said Thursday.
Dismukes is charged with first-degree theft of property in connection with a theft that occurred at his place of employment between the years 2016 to 2018, Bailey said during a press conference.
Bailey said the charge is a Class B felony and levied when a person steals in excess of $2,500 and that "I will tell you that the alleged amount is a lot more than that." 
"The warrant has just been signed, his attorney has been notified and we are giving him until late this afternoon to turn himself in," Bailey said.
Bailey said the employer contacted the district attorney's office with a complaint about the theft on May 20, and after reviewing bank records and interviewing witnesses, the decision was made to charge Dismukes with the theft. 
WSFA reported Thursday that the theft occurred at Dismukes' former employer, Weiss Commercial Flooring Inc. in East Montgomery. Bailey did not provide any more specifics on the charge but said the employer signed the arrest warrant after countless hours of investigation on the part of the DA's office.
While the charge stems from a complaint filed months ago, Dismukes been in the headlines recently and faced a torrent of calls for his resignation in recent weeks after posting to Facebook an image of himself attending a birthday celebration for the first grand wizard of the Ku Klux Klan, Nathan Bedford Forrest.
The event was hosted by an individual with close ties to the League of the South, a hate group, according to the Southern Poverty Law Center.
In response, Dismukes stepped down from his post as a pastor at an Autauga County Baptist church but defiantly refused to step down from the Legislature.
If convicted of the felony, Dismukes would be immediately removed from his seat in the Alabama House, to which he was elected in 2018.
In June, the Alabama Democratic Party called for his resignation over previous social media posts glorifying the Confederacy.