Good Government Starts With Honesty, Transparency
By Rep. Martha Roby
Consider this: a father gives his son $50 to buy boots for a summer job. The son, surprised to find a half-off sale at the store, purchases the boots for $25 and uses the remaining $25 to buy a video game. Later, his father is not happy. The son protests, "I don't see why you're upset. The video game didn't cost you anything because I saved you $25 at the shoe store." 
Obviously, money that was never going to be spent cannot later be claimed as "savings." That's common sense. At home, perhaps we chalk up the son's poor judgment to the joys of parenthood. But when our representatives in Washington play the same game, we ought to call it what it is: a dishonest gimmick designed to create the illusion of savings and hide new spending. 
The American people sent my historic freshman class to Washington to end business as usual, restore transparency and accountability, and stop spending money we don't have. We're making progress. Despite stiff resistance from the Senate and the White House, we've changed the conversation in Washington from "How much can we spend?" to "How much can we cut?" That is no small feat.
However, after a year in the trenches, many of my colleagues and I are dismayed at the dysfunction in the process. We've seen firsthand the insider tricks and schemes used to distort the budget, create faux-savings, and hide new spending. We've learned that these loopholes are deeply engrained in the rules of Congress, and that both Republicans and Democrats are guilty of exploiting them. 
Americans deserve a government that shoots straight. As Thomas Jefferson wrote, "The whole art of government consists in the art of being honest." How can the people hold their representatives accountable when Congress distorts the basic facts? In the private sector, such accounting methods would amount to a felony.
I am convinced that we can do better. That's why I'm introducing the Honest Budget Act, legislation designed to root out the budget gimmicks most commonly used by politicians to hide the truth, confuse the public, and run up the national debt. 
In the Senate, Alabama Senator Jeff Sessions already introduced legislation to strengthen the Senate's rules against budget trickery. Numerous conservative groups have endorsed Sessions' bill, including the Heritage Foundation, Americans for Tax Reform, and Citizens Against Government Waste.
The Honest Budget Act would apply Sessions' commonsense approach to the House of Representatives, providing rank-and-file members new tools to remove the smoke and mirrors.
Our legislation addresses nine specific budget gimmicks that, since 2005, have cost taxpayers more than $350 billion and have consistently added to the burgeoning national debt. Here's how one works:
When Congress rescinds—or takes back—previously approved spending authority from a federal agency, it can legitimately use that recession to offset increased spending in other areas. However, Congress too often intentionally rescinds spending authority that would not actually have resulted in spending down the road. (In other words, the Treasury was never going to spend the money—whether Congress rescinded it or not.) Congress then counts the phony rescissions as "savings" that can be used to "pay for" something else. 
So, when the final 2011 appropriations bill rescinded funds left over from the 2010 decennial Census, it looked good on paper—until you considered that the Census was already over and there was no chance those funds were actually going to be spent. Regardless, the "census rescission" counted as $1.8 billion in savings that Congress used to "offset" new, real world spending.
Under the Honest Budget Act, the Budget Committees would be prohibited from counting rescissions of budget authority that do not produce actual cash savings. Put simply, the son buying boots couldn't count the $25 discount as savings to spend on another frivolous purchase.
Small changes can make a big difference. The editorial board of the National Review recently noted that "cracking down on these deceptive accounting practices would go a long way toward restoring fiscal sanity to the federal budget process" and "would help to tamp down some of these [budget] shenanigans."
That's true, but the issue is larger than accounting rules. The legislation addresses the wider culture of irresponsibility and dishonesty that has shaken America's confidence in government.
A budget is a plan for the nation's future and an annual financial report to the stockholders of the company—in this case, the American people. We deserve the truth. Given what I have witnessed over the last year, the only way to guarantee the truth is to specifically root out and end the gimmicks that so often obscure it.
In many respects, the Honest Budget Act embodies the spirit of transparency and accountability that unites my freshman class, and I am working to line up a majority of my freshman colleagues to join me on the legislation. The bill is a rallying point for those who truly want to put an end to the tricks, gimmicks, and empty promises, and for all who believe that the American people deserve a government that they can trust.
Martha Roby represents Alabama's Second Congressional District in the House of Representatives. She serves on the House Committee on Armed Services, House Committee on Agriculture, and the House Committee on Education and the Workforce. Roby's legislation, the Honest Budget Act of 2012, is a companion bill to legislation introduced by Senate Budget Committee Ranking Member Jeff Sessions. 
Alabama nursing homes can't use rapid COVID-19 test machines without federal guidance
In Alabama, there were 686 coronavirus deaths in long-term care facilities as of Wednesday, which was 42 percent of the state's 1,639 COVID-19 deaths at that point.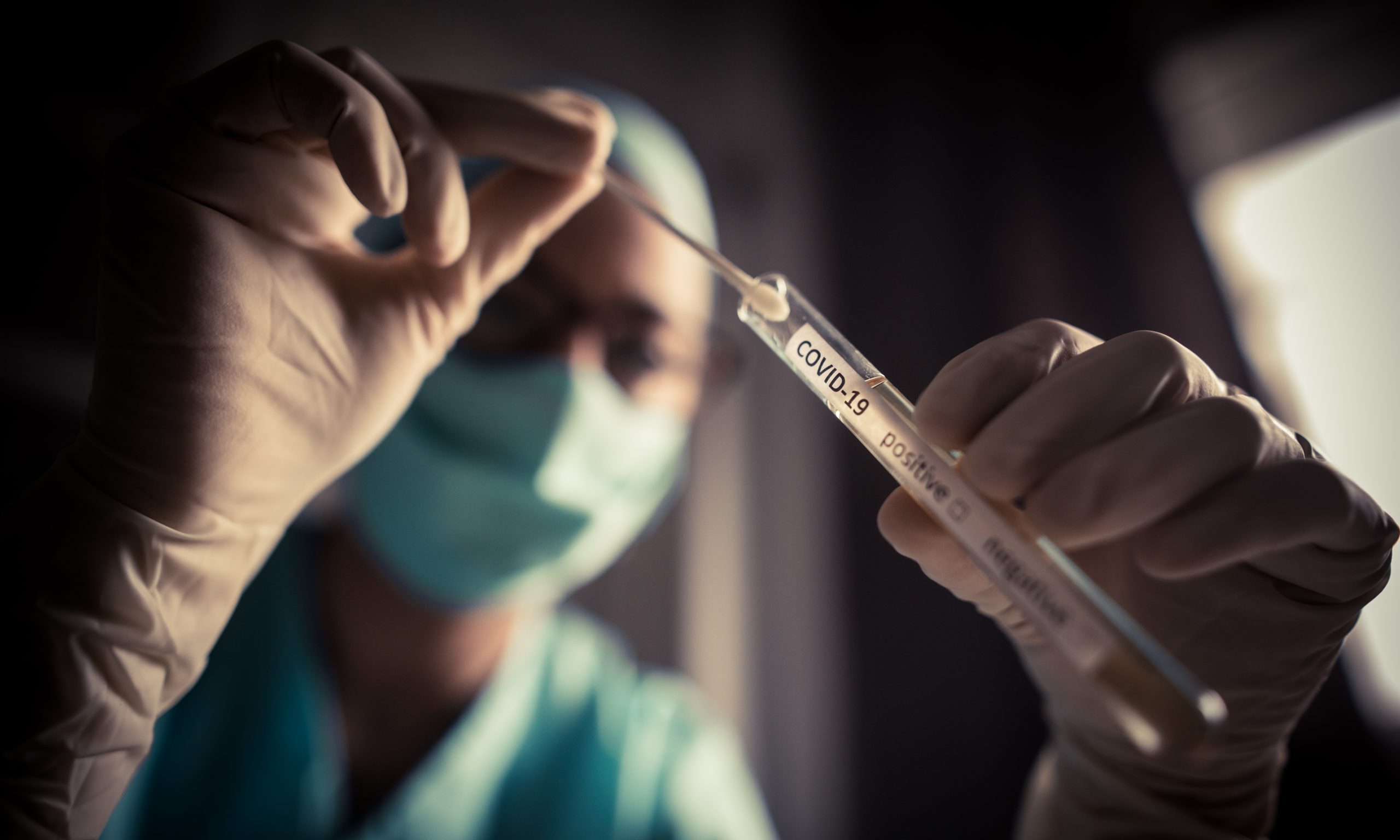 Some Alabama nursing homes have received rapid, point-of-care COVID-19 test machines, but without guidance from the federal agency that sent them, the machines aren't being used.
It's been three weeks since the Centers for Medicare and Medicaid Services in a nationwide conference call with nursing home administrators announced plans to disburse the machines, which can provide results in 15 minutes.
John Matson, director of communications for the Alabama Nursing Home Association, told the Alabama Political Reporter on Wednesday that CMS has said it will send the rapid testing machines to 78 Alabama nursing homes to start, and eventually will supply one to each nursing home in the state. He said some of those 78 facilities have received them while some are still waiting for delivery.
"The biggest thing we're waiting on from CMS is guidance on when and how it wants us to use these machines," Matson said.
Matson said that CMS officials on the July 16 conference call said that regulations and guidance on the testing machines weren't yet ready, but that the agency wanted to go ahead and disburse the machines.
"They wanted to distribute machines and then let the guidance and the regulations catch up," Matson said.
The Trump administration touted the rapid tests machines' ability to bolster testing in nursing homes, which care for older, sick people who are at most risk of serious complications and death due to coronavirus.
As of July 30, 43 states reported 62,925 COVID-19 deaths, which was 44 percent of all coronavirus deaths in those states, according to the Kaiser Family Foundation.
In Alabama, there were 686 coronavirus deaths in long-term care facilities as of Wednesday, which was 42 percent of the state's 1,639 COVID-19 deaths at that point.
While nursing home administrators await those federal guidelines to be able to use the rapid test machines, it's taking longer to get COVID-19 test results from many labs. Matson said some nursing homes are seeing wait times for results as long as a week, which public health experts say makes the results nearly worthless.
"Not every nursing home is experiencing that, but we do know that some are experiencing a longer turnaround time," Matson said.  "As we've said before, knowledge is key, and when we run those tests we need those tests results back in a timely manner so we know how to properly treat our patients and our employees."
The Alabama Department of Public Health on July 31 said that as Alabama continues to see an increase in the number of new COVID-19 cases, it's taking commercial labs and ADPH's lab an average of seven days to get results.
ADPH in the release states that the lengthier turnaround time for test results is due to several factors, including supply chain problems with test reagents, more demand for coronavirus tests nationwide, "and in some cases, increased numbers of unnecessary tests."
"I think it's important to emphasize that that is essentially a worthless result," said Dr. Jeanne Marrazzo, director of infectious disease at UAB, during a press briefing July 30. "At that point, all it tells you is that six days ago you were negative."
And there are problems with the rapid testing machine's accuracy. CMS has said the machines have an error rate of between 15 and 20 percent, and that a negative test result on the machines shouldn't be used to rule out a possible case.
"Negative results should generally be treated as presumptive, do not rule out SARS-CoV-2 infection and should not be used as the sole basis for treatment or patient management decisions, including infection control decisions," CMS said in a FAQ on the rapid test machines for nursing homes.
Matson said CMS told nursing homes that while a negative test result should be followed up with a subsequent lab test to be certain, a positive result on the rapid test machines very likely means the person has coronavirus.