Creative solutions to judicial backlog
By Bill Britt
Alabama Political Reporter
All over Alabama, courts are backlogged due to the severe fiscal restrains.
Facing even more potentially crippling measure due to a projected austere budget Sen. Cam Ward (R-Alabaster) is offering some creative solutions.
Ward who is Co-chair of the Senate Judiciary Committee is carrying SB 47 and SB 138 which were adopted by the committee on Wednesday. Both bills are designed to reduce the amount of time it takes to have a case heard in court without an increase in revenue or additional burden on the current judicial system.
"What I am coming with is two bills. The first is a private judges bill." said Ward.
The private judges bill is filed in the Senate as SB138.
Under the bill it is proposed that private judges deal only with civil litigation. "When two parties are involved and one is suing the other and both parties say, 'We don't want to wait a year to have our case heard, you would appoint a private judge to hear our case." At that point according to Ward, the presiding judge in the case would appoint a retired judge to hear the proceedings and the case would be heard right away. The retired judge who would preside over the litigation would have a minimum of six years on the bench and have current CLEs.
"Both parties have to agree to the process," said Ward. "And the parties would have to agree to pay the cost of the judge."
Ward points out that this is a win, win situation. "The parties involved get to have their case heard almost immediately and there is no cost to the court," he said. The litigants would also be required to pay a small administrative fee od $100. "This is outside the box but it is a way to help ease the overburden to the court dockets.
Under existing law, the Supreme Court may appoint and commission special circuit, district, or probate judges for temporary service who are compensated at the rate of $100 per day and
provided expenses related to travel.
Bill SB138 would allow a former or retired judge with certain qualifications to preside over cases in a circuit or district court.
The second bill Ward is sponsoring is SB47, known as the Expedited Case Hearing.
"In Texas they have a process where if you have a civil case that is under $100,000, you can say, 'I want to be put on an expedited docket,'" said Ward. "For lack of a better words it is a civil litigation 'Rocket Docket.'"
Ward explains that this means if litigants appeal to the presiding judge and ask to be put on this special docket–and the case qualifies–then the discovery time for the case is cut in half which, according to examples in Texas, cuts the time of the hearing by a large degree. "We can institute these type of cases in our court system now and it will move these civil lawsuits quickly through the courts instead of them dragging on and on," said Ward. Both parties to the suit would have to agree to this procedure but, again, Ward points out it is a win, win because the parties have their case heard quickly and it eases the crowded court systems.
Ward notes that many business would benefit from this type of hearing because it is quick and easy. Many times civil lawsuit under $100,000 can cost more in legal fees than the actual damages themselves. This gives business an opportunity to mitigate the cost of time and money.
Ward said that he continues to look for creative methods to give people their day in court, unburden the court system and move Alabama forward in these difficult economic times.
Governor declares state of emergency ahead of Tropical Storm Zeta
Zeta is currently a tropical storm over the Gulf of Mexico, but it is predicted to make landfall as a category one hurricane.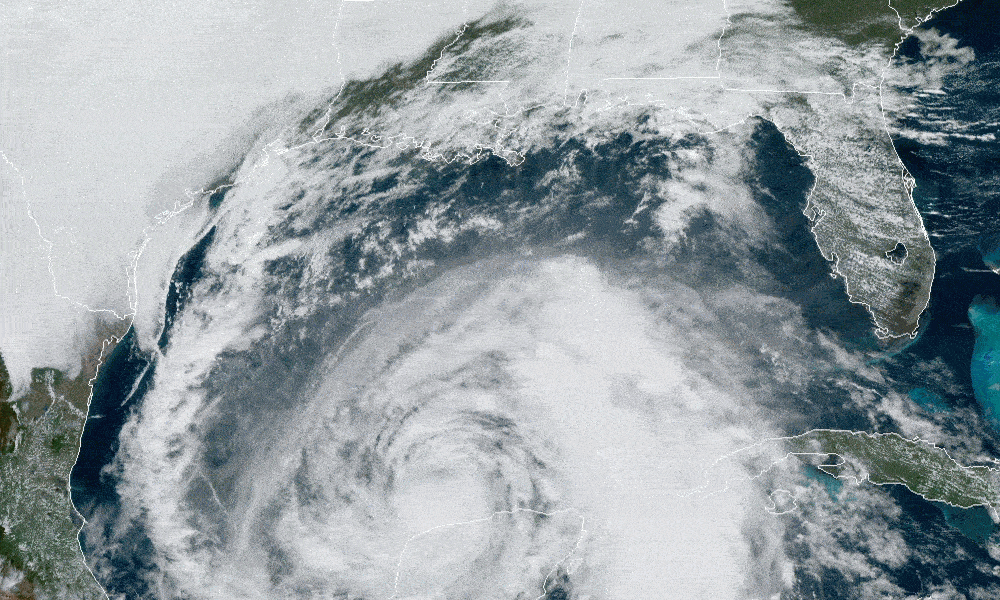 Alabama Gov. Kay Ivey on Tuesday issued a state of emergency as Tropical Storm Zeta approaches the Gulf Coast.
"Ahead of Tropical Storm Zeta's anticipated landfall Wednesday evening as a Category 1 hurricane, I am issuing a state of emergency effective today at 4:00 p.m.," Ivey said. "While this storm is not expected to have an impact as large as storms we've seen move through the Gulf earlier this year, we want to be in the best place possible to respond to anticipated rain, storm surge and mass power outage. I encourage everyone to remain weather aware and tuned in to their trusted news source as this storm could shift direction or change intensity. We continue to track the path of this storm and will stay in touch with the people of Alabama with any updates."
Zeta is currently a tropical storm over the Gulf of Mexico, but it is predicted to make landfall as a category one hurricane. The National Hurricane Center is predicting Zeta to make landfall in Mississippi on Wednesday and then proceed toward Alabama, but these storms can and do move.
A more easterly track could prove devastating to the Alabama Gulf Coast as was the case with Hurricane Sally, which shifted course in September, hitting Alabama, though Zeta is expected to be weaker than Sally at landfall.
The storm surge from the Mississippi-Alabama border to Dauphin Island is forecast to be 5 to 8 feet. Mobile Bay to the Alabama-Florida border is expected to have 3 to 5 feet of storm surge and from the border to Navarre, Florida, could experience 2 to 4 feet of storm surge.
Hurricane force winds are a possibility with this storm. Tropical force winds are expected to be an issue for Southern Mississippi and Alabama well inland. There is expected to be heavy rainfall across the state Wednesday night into Thursday morning.
The Baldwin County Emergency Management Agency announced that sandbags are available inside the county commission office at Robertsdale Central Annex (22251 Palmer Street) until 4:30 p.m. Tuesday and from 8 a.m. until 4:30 p.m. Wednesday or while they last.
Bring any help and shovels you will need. There is a limit of just 25 bags per person. Alabama's coastal counties are currently under a Tropical Storm Warning, a Storm Surge Warning for Mobile County and a High Rip Current and High Surf Warning.
Congressman Bradley Byrne said, "I just finished up briefings from Alabama EMA, FEMA, and the National Hurricane Center regarding #Zeta. We should not take this storm lightly and should start making preparations right away. After sundown Wednesday, I'd encourage everyone in Southwest Alabama to stay home and off the roads until sunrise Thursday. This storm will have impacts as far north as Montgomery, so those in Washington, Clarke, and Monroe counties will see tropical storm force winds and heavy rain. I'd encourage everyone to charge their phones and other necessary electronics. If you have an emergency during the storm, call 911 and do not try to drive."
Coastal Alabama is still in the process of recovering from Hurricane Sally which hit the state on Sept. 15.