Bill Britt: Reading is fundamental, willful ignorance is a shame
By Bill Britt
Alabama Political Reporter
Watching the Legislator debate pending bills last week I was struck by the thought that willful ignorance is the foster child of unintended harm. That voting for or against a bill without reading it is almost State treason.
Voting for or against a bill before the state Legislature without reading or understanding it is certainly betraying ones oath of office.
Yet, watching House and Senate proceeding–there for all to see– is the spectacle of many uninformed legislators. If ignorance were truly bliss then for some the Alabama House and Senate would be a place of abundant joy.
Before the beginning of the 2012 Legislative session I read every bill that was available on the State's website. Yes, it was hundreds, yes, it took time but to accurately report on a bill it is important to understand what is in it. When I found a bill I could not understand or at least process the jest, I picked up the phone and called the bill's sponsor.
Now, I have to say, that many Legislators did not call me back, I would like to think they were too busy reading the bills they were sponsoring to take time to return my call, but I doubt it.
Now, there are a great many legislators who are fully aware of the content of the various bills and many are authorities on the matter. Some Senators and Representatives  seem to have an encyclopedic knowledge of the bills they carry. Sadly, many don't even have a cursory understanding about what they are voting on. Perhaps there should be a remedial course on reading comprehension given a few months before each session.
Of course, this is why we have bad bills passed and also why it takes so long to pass good one. Is it not the responsibility and even duty of those who enact laws to actually understand them?
Is it so easy for these men and women to squander public trust because of laziness or willful ignorance?
So, then who educates these uninformed lawmakers? In a word, Lobbyist.
While these men and women have been given a bad name over the years, at least they are paying attention and a good many of them are wiser and better informed than many so-called lawmakers.
While these "Government Affairs," professionals–which is their current Noms de guerre–may serve a special interest at lest they are especially interested in the results of a law. Wish to heaven that some of our lawmakers felt the same.
What are these women and men's excuses for for ignorance, are they too busy?
The people of Alabama pay these people over $50,000 a year to represent them, for that kind of money the people deserve a lot more than they are getting.
A salary of 50K is more money than most Alabamians make in a year.
Here's a thought take some of that fifty grand and hire someone to record the bills and then listen to them while you travel to your next luncheon. Remember reading is "fun,"damental or did you miss that one?
Now, I was reading Moby Dick in the second grade because I had parents who made sure I could read, they didn't depend on the school to teach me. Perhaps some of our legislators did not have parents that were demanding of excellence, perhaps some of our lawmakers were not inclined to learning. But for the sake of the people you serve, for the good of the state, please, pretty please at least have someone explain what you are voting on before you come to the floor.
The senate video tapes their session and the house audio records theres, I wish we could play these for all people of voting age in Alabama so they could see or hear what foolishness is on occasion displayed by their elected officials.
Honor, duty, state should be on the mind of every woman and man that has been chosen to sit in the Statehouse. For the sake of the state please don't abuse your oath by willful ignorance, it is not becoming of your office.
If you read and understand this please pass it along to someone who may not.
I know that reading 1,000 bills may not be practical, but at least understand a summary before taking the floor and making a vote.
Opinion | Let's hope for Reed's success
Reed's temperament and style appear right for this moment in Alabama's history.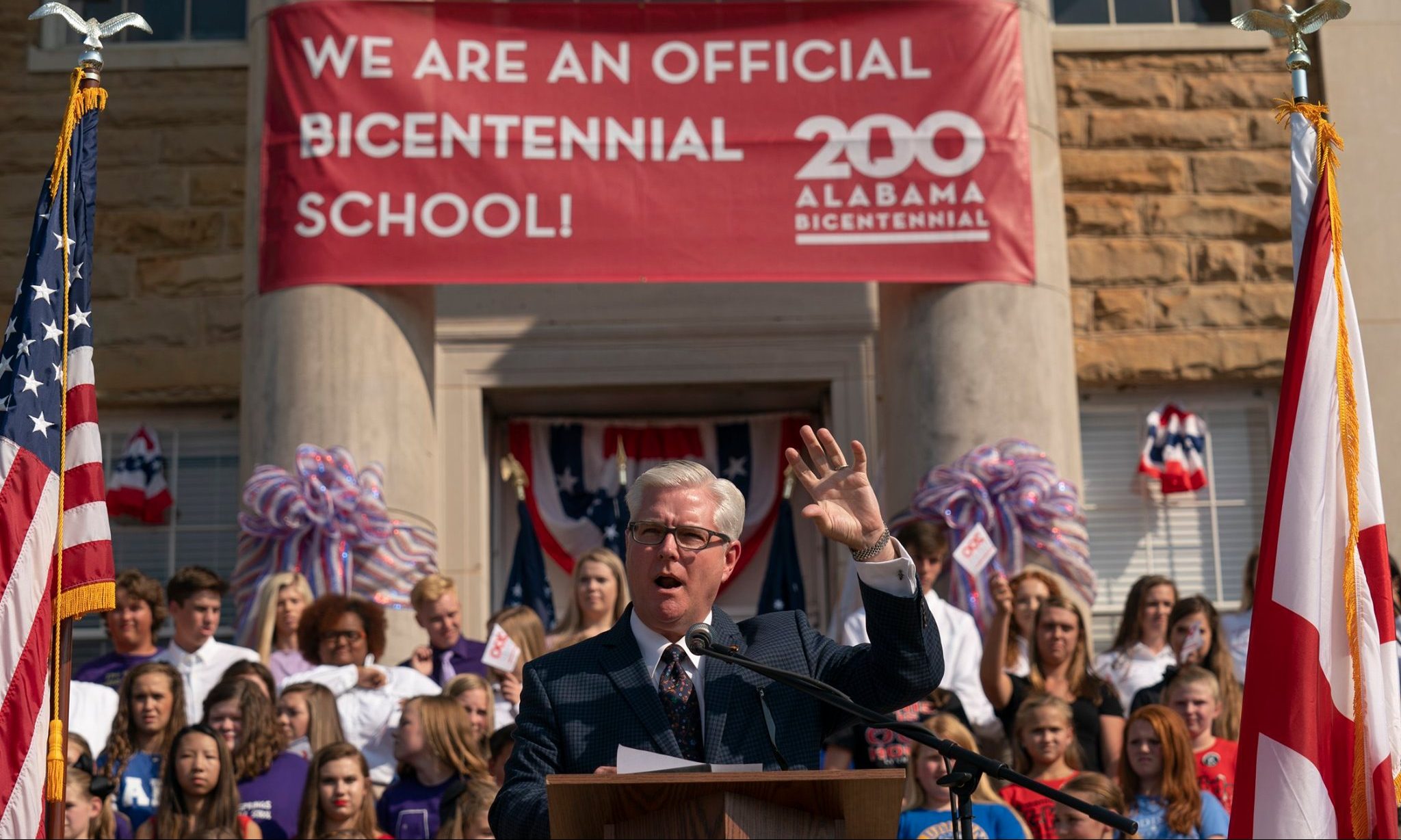 State Sen. Greg Reed, R-Jasper, will lead the Alabama Senate as president pro tem during the upcoming 2021 legislative session. What changes will Reed bring to the upper chamber, and how will his leadership differ from his predecessor? No one knows for sure.
Reed succeeds Sen. Del Marsh, who has served as president pro tem since Republicans took control of the Statehouse in 2010. Marsh, along with then-Gov. Bob Riley, current felon Mike Hubbard and ousted BCA Chair Billy Canary orchestrated the 2010 takeover that saw the Republican rise to dominance.
Reed, who won his Senate seat the same year, was not a charter member of the Republican ruling class, but he benefited from the power sift.
Mild-mannered and studious with a quiet charm, Reed has steadily ascended the ranks of Senate leadership. His silver hair and calm determination have served him well. Reed is a senatorial figure straight out of Hollywood's central casting.
In all, Reed is nearly universally liked and respected, which in the near term is a hopeful sign of potential success. But political leadership always comes with a warning: "Friends come and go, enemies accumulate."
Reed's relationship with Gov. Kay Ivey is certainly less contentious than Marsh's and gives rise to the belief that there will be greater cooperation between the executive and the Senate.
With the economy and public health under dire stress due to the ravages of COVID-19, legislative priorities are fixed: get people back to work and eradicate the coronavirus.
However, one of Reed's first tests will be whether he can cool the smoldering anger of those senators who still feel the sting of Ivey's rebuke over the allocation of CARES Act funds. He will also need to resist those who want to punish the administration over its use of public health statutes to implement mask mandates and other safety measures to prevent the deadly coronavirus spread.
Despite outward declarations of a unified body, the State Senate is a small, insular and unwieldy beast where egos loom large and consensus on policies is often tricky to achieve except on "red meat issues."
Building a coalition on policy in the Senate is often a combination of horse-trading, cajoling and carefully applied pressure. The way forward in the near term is exact: pass legislation that spurs economic recovery and mitigates the health crisis at hand.
But Reed will also simultaneously need to recognize what comes next for justice reform, prison construction, gambling and a myriad of other pressing issues. His job will be to understand the prevailing winds, which are evolutionary, not revolutionary.
As author Doris Kearns Goodwin noted in Lyndon Johnson and the American Dream: "For political leaders in a democracy are not revolutionaries or leaders of creative thought. The best of them are those who respond wisely to changes and movements already underway. The worst, the least successful, are those who respond badly or not at all, and those who misunderstand the direction of already visible change."
Reed's temperament and style appear right for this moment in Alabama's history.
As President Abraham Lincoln said, "If you want to test a man's character, give him power."
Let's all hope that Reed passes the test.