Galliher bill win for religious freedom in education
By Bill Britt
Alabama Political Reporter
MONTGOMERY-The House Education and Policy Committee passed HB133 late Wednesday. The bill, if it becomes law, will allow students in public school to receive credit for faith-based courses conducted off campus.
"They may have taken Christianity out of out schools but they have not taken it out of our lives," said the bill's sponsor Blaine Galliher (R-Gadsen). "We have a constitutional right to go off sight and teach what we believe to be the truth."
Known as the "Alabama Released Time Credit Act" it would allow students who wish to receive some religious education during their school day the opportunity to attend alternate classes off campus.
According to Galliher, many states have implemented these types of programs dating back over 50 years. One successful example Galliher sights is in South Carolina.
The Alabama program that he has proposed is very closely model on the one in South Carolina.
The program in South Carolina was established in the early 1990s and was augmented in 2006 allowing students to receive classroom credit for successful completion.
"This is totally voluntary program and it gives parents an opportunity to have their children receive some religious instruction during their school days," said Galliher.
In Alabama the only choice parents have to provided their children with any religious studies would be to send them to a private school.
Galliher, points out that the programs are offered at no cost to school systems or parents, that the local school boards would approve the programs and its instruction.
Galliher says that he was informed that Thomas Bice, Alabama's State Superintendent of Education would began to notify school boards that they may participate in the program once it becomes law.
"All of this has to be approved by the local school boards," said Galliher. "There is no state mandate, no one is being forced."
Recently, some in the Alabama MSM have suggested that Mr. Galliher's bill would be unconstitutional. Galliher takes exception to the characterization, pointing out that it is patently untrue.
In fact the constitutionality of Release Time Education was upheld by the Supreme Court in Zorach v. Clauson (1952). In his opinion, Justice William O. Douglas wrote, "We are a religious people whose institutions presuppose a Supreme Being. When the State encourages religious instruction or cooperates with religious authorities by adjusting the schedule of public events to sectarian needs, it then follows the best of our traditions, for it then respects the religious nature of our people and accommodates the public services to their spiritual needs. To hold that it may not would be to find in the Constitution a requirement that the government show a callous indifference to religious groups. That would be preferring those who believe in no religion over those who do believe. We find no constitutional requirement which makes it necessary for government to be hostile to religion and to throw its weight against efforts to widen the effective scope of religious influence."
The court's opinion in Zorach v. Clauson did not rule on if credits could be granted for such classes.
This provision of the release time was challenged in South Carolina when a group of parents and students, along with the Freedom from Religion Foundation, filed suit against SCSD7. Galliher says, "It is important to note that the plaintiffs did not challenge the constitutionality of the law, only the credit portion."
The  Federal District Court for South Carolina found that the state's credit portion did not violate the Federal laws.
"Some may disagree with me on the matter of science," said Galliher, "but I do not pick up my constitutional rights going in the church house door and I don't leave them coming out."
The bill will now proceed to the full House and if passed while being carried to the State Senate.
Governor declares state of emergency ahead of Tropical Storm Zeta
Zeta is currently a tropical storm over the Gulf of Mexico, but it is predicted to make landfall as a category one hurricane.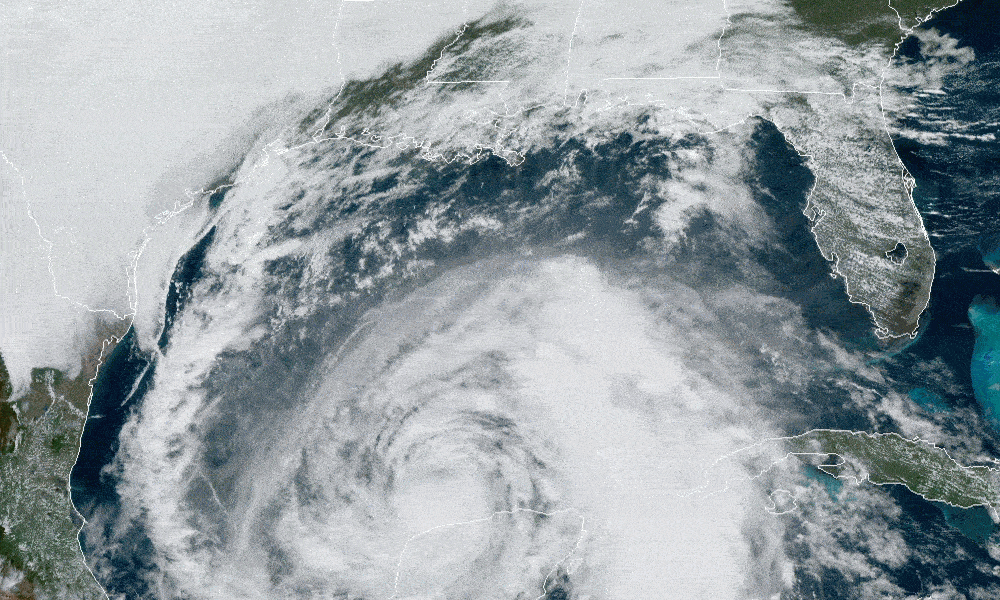 Alabama Gov. Kay Ivey on Tuesday issued a state of emergency as Tropical Storm Zeta approaches the Gulf Coast.
"Ahead of Tropical Storm Zeta's anticipated landfall Wednesday evening as a Category 1 hurricane, I am issuing a state of emergency effective today at 4:00 p.m.," Ivey said. "While this storm is not expected to have an impact as large as storms we've seen move through the Gulf earlier this year, we want to be in the best place possible to respond to anticipated rain, storm surge and mass power outage. I encourage everyone to remain weather aware and tuned in to their trusted news source as this storm could shift direction or change intensity. We continue to track the path of this storm and will stay in touch with the people of Alabama with any updates."
Zeta is currently a tropical storm over the Gulf of Mexico, but it is predicted to make landfall as a category one hurricane. The National Hurricane Center is predicting Zeta to make landfall in Mississippi on Wednesday and then proceed toward Alabama, but these storms can and do move.
A more easterly track could prove devastating to the Alabama Gulf Coast as was the case with Hurricane Sally, which shifted course in September, hitting Alabama, though Zeta is expected to be weaker than Sally at landfall.
The storm surge from the Mississippi-Alabama border to Dauphin Island is forecast to be 5 to 8 feet. Mobile Bay to the Alabama-Florida border is expected to have 3 to 5 feet of storm surge and from the border to Navarre, Florida, could experience 2 to 4 feet of storm surge.
Hurricane force winds are a possibility with this storm. Tropical force winds are expected to be an issue for Southern Mississippi and Alabama well inland. There is expected to be heavy rainfall across the state Wednesday night into Thursday morning.
The Baldwin County Emergency Management Agency announced that sandbags are available inside the county commission office at Robertsdale Central Annex (22251 Palmer Street) until 4:30 p.m. Tuesday and from 8 a.m. until 4:30 p.m. Wednesday or while they last.
Bring any help and shovels you will need. There is a limit of just 25 bags per person. Alabama's coastal counties are currently under a Tropical Storm Warning, a Storm Surge Warning for Mobile County and a High Rip Current and High Surf Warning.
Congressman Bradley Byrne said, "I just finished up briefings from Alabama EMA, FEMA, and the National Hurricane Center regarding #Zeta. We should not take this storm lightly and should start making preparations right away. After sundown Wednesday, I'd encourage everyone in Southwest Alabama to stay home and off the roads until sunrise Thursday. This storm will have impacts as far north as Montgomery, so those in Washington, Clarke, and Monroe counties will see tropical storm force winds and heavy rain. I'd encourage everyone to charge their phones and other necessary electronics. If you have an emergency during the storm, call 911 and do not try to drive."
Coastal Alabama is still in the process of recovering from Hurricane Sally which hit the state on Sept. 15.