Bachus Spends $1.5 million to Hold On To House Seat
By Brandon Moseley
Alabama Political Reporter
Alabama's senior member of the House, Congressman Spencer Bachus (R) from Vestavia, has been engaged in the most expensive primary battle in the history of Alabama Republican Congressional politics.
Where normally a Republican incumbent in Alabama faces only token opposition, Rep. Bachus's tenth reelection campaign has been a monumental struggle.  At one point Rep. Bachus had five Republican challengers.  That has since diminished to just three.  The current Congressman is being challenged by popular Alabama State Senator Scott Beason from Gardendale, Shelby County Tea Party Activist Al Mickle, and Blount County Probate Judge David Standridge. In addition to his three actual opponents the Political Action Committee (PAC), the Campaign for Primary Accountability, has targeted the veteran incumbent congressman. Rep. Bachus, the Chairman of the House Financial Services Committee has fought back with his massive campaign war chest flooding the radio and television airwaves with relentless advertising.  According to a Friday Politico article Rep. Bachus said, "If I hadn't had a million dollars in my account, I would be underwater right now."
Saturday 'The Alabama Political Reporter' caught up with challenger Senator Beason on the campaign trail meeting with his ground team.  We asked the Gardendale Senator: You have been outspent by ten to one, If Rep. Bachus wins this race does that send the message to the rest of the Congress that money matters more than anything else in a Congressional race?  Sen. Beason said, "I think it does when you consider that the congressman (Bachus) has not been to any events, refused to debate, and does not attend any Republican Party functions.
We asked Sen. Beason : the overwhelming majority of Bachus' contributions come from out-of-state (80%) and 89% of Bachus's funds come from outside of the sixth district.  Do you think most of those big money donors care anything about the overall job that Bachus is doing or is most of that money just trying to "influence" the Financial Services chairman on banking legislation???  Sen. Beason replied, "It is because of his position on the committee. They are not thinking of the overall condition of the country.
When Rep. Bachus went to Congress the National Debt was just $4.1 trillion.  Today it is $15.5 trillion and Congress raised the debt ceiling twice in the last year.  If elected to the United States Congress will you vote to raise the debt ceiling?  Senator Beason replied, "I have no intention to raise the debt ceiling."
"The big question is whether Fannie Mae, Freddie Mac and the big banking lobbies can buy this election with TV ads," Sen. Scott Beason said in a written statement.  "We've already got the grassroots, and we are still out there holding Town Hall events, knocking on doors and making phone calls daily. We've already won the ground game, talk radio and on the internet. It's now a contest between Alabama's wonderful grassroots conservatives and DC special interest groups."
Sen. Beason's written statement said "According to The Hill, Bachus referred to his vote in favor of TARP bailouts as a "gift which keeps on giving." On Tuesday, what will be determined is whether the financial service industries which Bachus is charged to regulate can purchase a congressional seat. "The big question is whether Fannie Mae, Freddie Mac and the big banking lobbies can buy this election with TV ads," said Sen. Beason.  "
"These conservative organizations are helping to level the playing field while we are hitting the ground hard daily and running our own ads, too. I've won tough races before, and I'm optimistic that the voters will take a close look at each of our records and cast their votes based on their Alabama values," Beason finished.
The Republican Primary is Tuesday, March 13th.
To learn more about Scott Beason's campaign visit his website
Alabama's COVID-19 cases continue to rise
Alabama's ongoing increase in new cases and COVID-19 hospitalizations is especially worrisome for public health experts as flu season arrives and several holidays are just around the corner.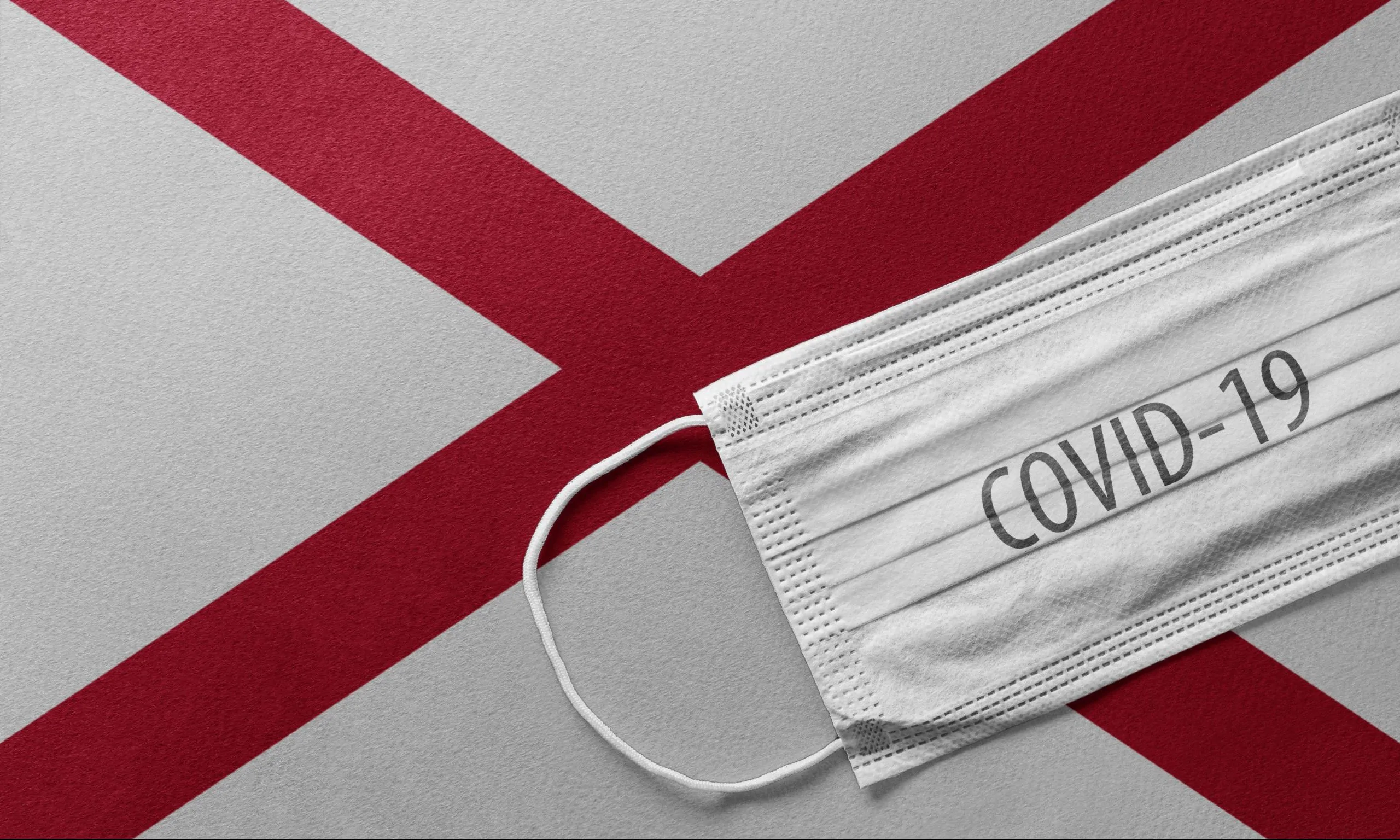 The number of new confirmed COVID-19 cases in Alabama continues to rise, with 1,789 new cases reported Saturday, despite fewer tests being conducted, and cases are up 55 percent from two weeks ago, based on a 14-day average of daily case increases.
Alabama's ongoing increase in new cases and COVID-19 hospitalizations is especially worrisome for public health experts as flu season arrives and several holidays are just around the corner.
Coronavirus cases in the U.S. surpassed 9 million on Thursday, and numerous states were seeing surges in cases and hospitalizations. Nearly 1,000 Americans died from COVID-19 on Wednesday, and the country has reported several days of record-high new cases.
"There's going to be a whole lot of pain in this country with regard to additional cases, hospitalizations and deaths," said Dr. Anthony Fauci, White House coronavirus task force adviser and director of the National Institute of Allergy and Infectious Diseases, in a CNBC interview Wednesday. "We are on a very difficult trajectory. We are going in the wrong direction."
There were 960 hospitalized COVID-19 patients in Alabama on Friday, and the seven-day average of daily hospitalizations hit 976 on Friday, the highest it's been since Sept. 2 and 29 percent higher than a month ago.
More than 1,000 hospitalizations were reported in Alabama on Tuesday for the first time since August. Huntsville Hospital was caring for 163 coronavirus patients Friday, the largest number since Aug. 19. UAB on Friday had 58 COVID-19 patients and has been hovering between 60 and 70 patients for the last several weeks.
While the number of new cases is rising, the number of tests being performed has been declining. Over the last two weeks, Alabama reported, on average, 6,961 cases per day, 9 percent fewer cases than a month ago.
The rising cases and declining tests are also reflected in the percentage of tests that are positive, which on Saturday was well above public health experts' target of 5 percent or below. 
The state's positivity rate on Saturday was 21 percent, according to APR's tracking of new cases and reported tests over the past two weeks. Many other COVID-19 tracking projects calculate the state's percent positivity by dividing the 7- and 14-day averages of daily case increases by the 7- and 14-day averages of daily test increases.
The Alabama Department of Public Health calculates the positivity rate differently, instead dividing the number of daily cases by the number of individuals who have been tested, rather than the total number of tests done, as some people may have more than one test performed.
There are no federal standards on how states are to report COVID-19 testing data, and a myriad of state health departments calculate positivity rates differently. 
Even so, ADPH's own calculations show Alabama's percent positivity is nearly double where public health experts say it needs to be, or else cases are going undetected. According to ADPH's calculations, the percent positivity on Oct. 24 was 9.6 percent, up 33 percent from the 7.2 percent positivity on Sept. 26. 
As of Saturday, there have been 2,967 confirmed and probable COVID-19 deaths reported in Alabama, with 427 reported this month, 19 percent more deaths than were reported in September.
On Saturday, ADPH reported 35 confirmed and probable deaths.