Home brew bill a cause for heated debate in House
By Bill Britt
Alabama Political Reporter
MONTGOMERY-A three hour exchange held the House floor hostage on Thursday over a bill that would make home brewing legal in Alabama.
On one side was the bill's sponsor Representatives Mac McCutcheon (R-Capshaw) on the other was a vocal group of opponents. In a case of republican verse republican House members gave praise and scolding on behalf of the bill. Most sighted religious reasons, others moral, all had points to make.
In the end HB354 passed the House and is now, headed for an unforeseeable future in the senate.
"It is a very simple bill, it says you can brew in your on home a small amount beer, mead, cider and wine," said McCutcheon, "It not for sale, it cannot be taken out of the home except for special occasions and if so these events must be licensed in the state. You cannot brew in a dry county and you can only keep a 15 gallon aggregate over a quarter."
McCutcheon says that he became convinced of the bill's relevance after meeting with people in his district for the last three years. "Because of BRAC and the technology that has come into the state people have followed the jobs and some of these people lived in states where home brewing was legal and they like to make a little wine or beer for themselves," said McCutcheon, "Many of these individuals are in jobs were they have government security clearances so, because of home brewing being illegal in Alabama they are denied a hobby that they used to enjoy."
McCutcheon represents an area around Huntsville's thriving technology community were many transplants have made Alabama their home.
Federal law allows home brewing but Alabama still has a law on the books that outlaws the making of any type of ferment type beverage in your home.
Out of the countries 50 states 48 allow legal home brewing. McCutcheon says he thinks it is time for Alabama to legalize home brew like the other states, stating that in many respects it is part of our heritage. "There was a time when even the grandmothers used to brew wine out of Muscadine, but it was still illegal," said McCutcheon.
The bill does not allow for the making of any liquor type drinks and anyone who engages in home brewing must be 21 years old.
"The ABC board was actively involved in writing this bill we asked for their help and guidance on this matter to make sure it was enforceable," said McCutcheon, "There are penalties for those who do not follow the law and no one who has a felony conviction is allowed to home brew."
McCutcheon said he knew there would be some that had an issue with the bill for religious reasons and that some would object on health reasons and others. "I am sensitive to these concerns but this is fundamental right of citizens in our country," said McCutcheon,"This will be done in the privacy of a persons home by adults and for adults.
HB354 is co-sponsored by Mike Ball (R-Huntsville), Joe Hubbard (D-Montgomery), Barry Mask (R-Wetumpka), Thad McClammy (D-Montgomery), Elaine Beech (D-Chatom),Pebblin Warren (D-Tuskegee Institute), Howard Sanderford (R-Huntsville, Phil Williams (R-Huntsville), Oliver Robinson (D-Birmingham), John W. Rogers (D-Birmingham), Mary Moore (D-Birmingham), Jim Patterson (R-Merdianville) and Dan Williams (R-Athens)
Faith in Action Alabama calls on law enforcement to protect voters from harassment
"In these harrowing days it is incumbent upon all of us as citizens and you and your colleagues as law enforcement professionals to do all we can to maintain this right secured by so much courage and sacrifice."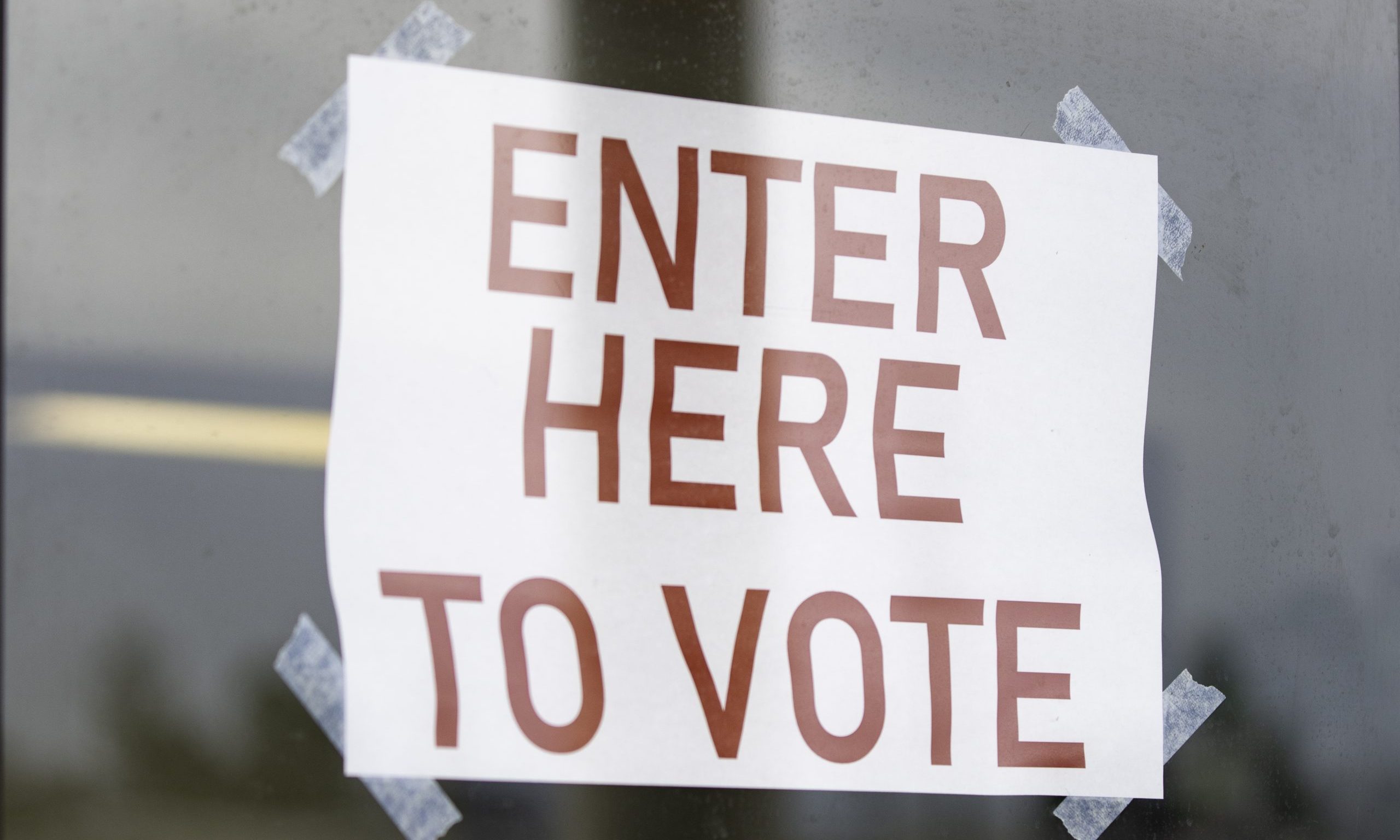 Nine clergy members from across the state have signed an open letter calling on local and state law enforcement to protect voters against intimidation and harassment at the polls.
The clergy are leaders in Faith in Action Alabama, a regional association of Christian congregations affiliated with the national group Faith in Action, the largest grassroots, faith-based organizing network in the country. It seeks to address a range of issues like gun violence, health care, immigration and voting rights.
This is their letter:
Across our country and here in Alabama, it is being seen that citizens are turning out in record numbers to vote early and by absentee ballots. It is very heartening to see so many of our fellow citizens energized and committed to exercising that most fundamental and critical duty of citizenship, the use of their franchise.  As servant leaders of an ecumenical association of nearly 2,000 faith communities across our state we are certainly encouraging our congregants to fulfill this duty either through early, absentee or day of election voting. For us this is not only part of our civic duty, but as people of faith obligation as well.

Unfortunately, it it also largely known that there are forces in our country that are actively, publicly and fervently at work to suppress the votes of some of our fellow citizens. We write to implore you to use the full authority of your office and department to ensure that those who seek to vote, especially on November 3, 2020 are not assailed or intimidated by illegal harassment in their polling places. We believe these threats are pervasive enough and real enough that proactive measures should be in place as citizens come to vote throughout that day. The strong, visible presence of uniformed legitimate law officers will hopefully prevent any attempts at confrontation or intimidation and violence.

The history of our state is marked by the efforts of tens of thousands of Alabamians who marched, protested, brought legal actions, shed their blood and some even gave their lives that every citizen of this state might have full and free access to the ballot box. In these harrowing days it is incumbent upon all of us as citizens and you and your colleagues as law enforcement professionals to do all we can to maintain this right secured by so much courage and sacrifice.

Please be assured of our prayers for you and the men and women of your department who have the awesome responsibility of providing public safety and equal protection under the law for every Alabamian. If we, the members of Faith in Action Alabama's Clergy Leadership Team, can be of assistance please do not hesitate to call upon us.

Sincerely,

Rev. Jeremiah Chester, St. Mark Baptist Church, Huntsville

Rev. David Frazier, Sr., Revelation Missionary Baptist Church, Mobile, and Moderator, Mobile Baptist Sunlight Association

Bishop Teresa Jefferson-Snorton, Fifth Episcopal District of the Christian Methodist Episcopal Church

Bishop Russell Kendrick, Episcopal Diocese of the Central Gulf Coast

Bishop Seth O. Lartey, Alabama-Florida Episcopal District of the African Methodist Episcopal Zion Church

President Melvin Owens, Alabama State Missionary Baptist Convention

Bishop Harry L. Seawright, Ninth Episcopal District of the African Methodist Episcopal Church

Dr. A.B. Sutton, Jr., Living Stones Temple, Fultondale

Father Manuel Williams, C.R., Resurrection Catholic Missions of the South, Montgomery