Alabama Ahead Act Signed By Governor Bentley
By Brandon Moseley
Alabama Political Reporter
MONTGOMERY–Wednesday, Governor Robert Bentley signed the Alabama Ahead Act into law.  The measure would create a $100 million bond issue that would be used to buy e-textbook computers for students in Alabama's public high schools.  The new electronic devices would replace the heavy stack of clunky text books that students now tote around.
The bill's sponsor Alabama Representative Jim McClendon (R) from Springville told 'The Alabama Political Reporter', "There is no question that this is the direction that the whole nation is going.  Alabama just decided to be first, not 31st on this issue."  "We are going to move our schools forward. We are going to move our students in to the 21st Century."
Rep. McClendon said that the first issue would be to define the characteristics of the devices that are most suitable for the program to set a standard for the school systems to follow.  Rep. McClendon said that the plan is to offer pilot programs for the fall of 2013 in select school systems throughout the state beginning with 9th graders.  Over the course of four years all the high school students in the state will become equipped with this technology.
Rep. McClendon said, "Currently we are spending $65 million on textbooks" although he acknowledged that some recent years have seen budget cuts into that necessary spending. "This will save the state $20 million a year on textbook costs."
While the system would save the state money, it potentially would also provide students with much more resources and capabilities than the classic textbook with accompanying workbook format used for almost half a century.   Publishers and e-textbook makers likely will provide students with access to a library of supplemental materials as part of any negotiated deal.  Teachers also would benefit from the system and would be issued their own device.
Students could (in theory) take tests and assessments on the e-reader and those assessments would be graded, averaged, and recorded direct into the network where the teacher's "grade-book" is located online.  Depending on what capabilities the state demands from the devices purchased there is potential to eliminate a lot of the drudgery involved with teaching 20 +/- kids in a classroom.
The tablet devices themselves will likely cost less than a high school Algebra book does now.  The state will then purchase a package of texts either separately or together with the hardware to download onto the device.  The bill provides for purchase of a, "pen-enabled: tablet, mobile computer, or similar wireless electronic device for storing, reading, accessing, exploring, and interacting with digital textbooks and other instructional materials."
Rep. McClendon said that the bill (HB165) went through the Alabama House easily and was supported by legislators from both political parties.  The bill took several weeks to get through the Alabama Senate; but the bill emerged from the Senate without major changes.  Rep. McClendon said that there really was no opposition in the Senate to the Alabama Ahead Act.  Senator Gerald Dial (R) from Lineville sponsored the bill in the Alabama Senate.
The program will be implemented by the Alabama State Department of Education.  The bill also instructs the Alabama State Department of Education to establish an advisory committee to assist in the implementation of the program.  That committee would include Rep. McClendon, Senator Dial, a state representative to be appointed by the Speaker and a state Senator to be appointed by the Senate Pro Tem, as well as other persons to be chosen by the Alabama Department of Education.
Pic: jim_tablets
Governor declares state of emergency ahead of Tropical Storm Zeta
Zeta is currently a tropical storm over the Gulf of Mexico, but it is predicted to make landfall as a category one hurricane.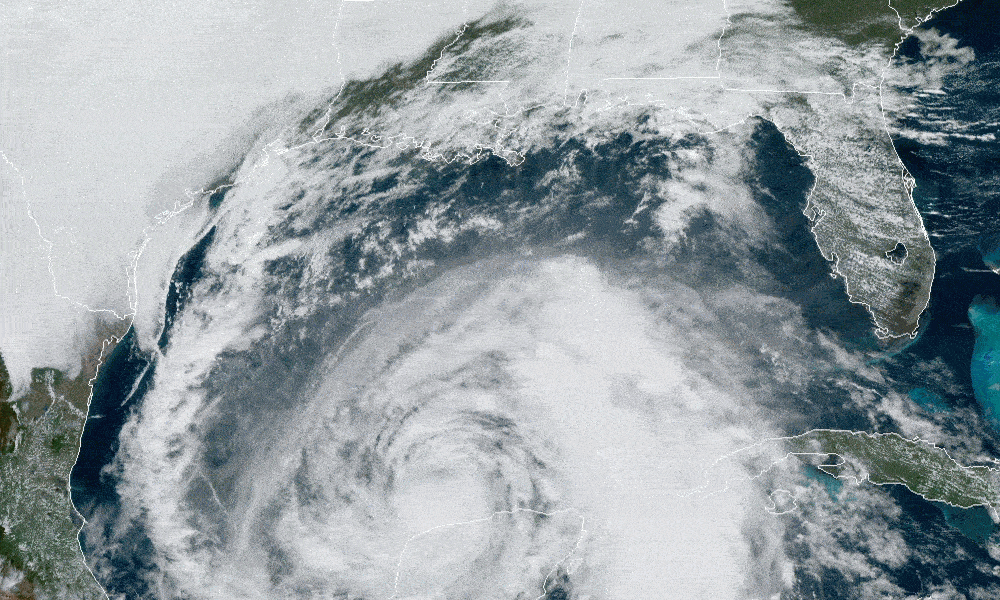 Alabama Gov. Kay Ivey on Tuesday issued a state of emergency as Tropical Storm Zeta approaches the Gulf Coast.
"Ahead of Tropical Storm Zeta's anticipated landfall Wednesday evening as a Category 1 hurricane, I am issuing a state of emergency effective today at 4:00 p.m.," Ivey said. "While this storm is not expected to have an impact as large as storms we've seen move through the Gulf earlier this year, we want to be in the best place possible to respond to anticipated rain, storm surge and mass power outage. I encourage everyone to remain weather aware and tuned in to their trusted news source as this storm could shift direction or change intensity. We continue to track the path of this storm and will stay in touch with the people of Alabama with any updates."
Zeta is currently a tropical storm over the Gulf of Mexico, but it is predicted to make landfall as a category one hurricane. The National Hurricane Center is predicting Zeta to make landfall in Mississippi on Wednesday and then proceed toward Alabama, but these storms can and do move.
A more easterly track could prove devastating to the Alabama Gulf Coast as was the case with Hurricane Sally, which shifted course in September, hitting Alabama, though Zeta is expected to be weaker than Sally at landfall.
The storm surge from the Mississippi-Alabama border to Dauphin Island is forecast to be 5 to 8 feet. Mobile Bay to the Alabama-Florida border is expected to have 3 to 5 feet of storm surge and from the border to Navarre, Florida, could experience 2 to 4 feet of storm surge.
Hurricane force winds are a possibility with this storm. Tropical force winds are expected to be an issue for Southern Mississippi and Alabama well inland. There is expected to be heavy rainfall across the state Wednesday night into Thursday morning.
The Baldwin County Emergency Management Agency announced that sandbags are available inside the county commission office at Robertsdale Central Annex (22251 Palmer Street) until 4:30 p.m. Tuesday and from 8 a.m. until 4:30 p.m. Wednesday or while they last.
Bring any help and shovels you will need. There is a limit of just 25 bags per person. Alabama's coastal counties are currently under a Tropical Storm Warning, a Storm Surge Warning for Mobile County and a High Rip Current and High Surf Warning.
Congressman Bradley Byrne said, "I just finished up briefings from Alabama EMA, FEMA, and the National Hurricane Center regarding #Zeta. We should not take this storm lightly and should start making preparations right away. After sundown Wednesday, I'd encourage everyone in Southwest Alabama to stay home and off the roads until sunrise Thursday. This storm will have impacts as far north as Montgomery, so those in Washington, Clarke, and Monroe counties will see tropical storm force winds and heavy rain. I'd encourage everyone to charge their phones and other necessary electronics. If you have an emergency during the storm, call 911 and do not try to drive."
Coastal Alabama is still in the process of recovering from Hurricane Sally which hit the state on Sept. 15.