Bentley in Foley Discussing Homeowners Insurance Bills
By Brandon Moseley
Alabama Political Reporter
Wednesday, Alabama Governor Robert Bentley was in Foley discussing legislative approval of a series of bills aimed at improving access to affordable homeowners insurance.  The Governor released a written statement with his remarks to the Alabama media.  Governor Bentley was joined by Baldwin County Judge Tim Russell, who is the chairman of the Governor's Affordable Homeowners Insurance Commission, and by members of the local state legislative delegation.
Gov. Bentley said, "These bills will empower consumers and expand their options.  The lack of affordable homeowners insurance is an issue affecting many people across the state, especially those living along the Gulf Coast.  The 2012 regular legislative session was a very productive session addressing this issue, and I commend lawmakers for working in a collaborative manner.  We remain committed to continuing to address this issue, and today, I'm glad to announce we have made major progress."
Judge Russell said, "Members of the Affordable Homeowners Insurance Commission and I are very grateful for the outstanding work of legislators in passing major insurance bills and for the support of the Governor.  With these bills, we now have major incentives for homeowners to establish savings accounts to better prepare for any future disasters.  Insurance companies will have good opportunities to underwrite some of our coastal exposures and enjoy the benefits of tax incentives.  We are all excited about moving forward to solve property insurance challenges throughout the state."
Alabama State Senator Ben Brooks (R) from Mobile said, "Though our work is not complete, the passage of these reform bills represents an important step on the path toward comprehensive homeowner's insurance reform."
State Representative Steve McMillan (R) from Baldwin County said, "This legislation is a big win for consumers.  Alabama is now on par with neighboring states as far as information and fairness.  We were one of a handful of states without an insurance fraud law until we passed this legislation.  Also, due to this legislation, Alabama now has a 'Homeowners' Bill of Rights' pertaining to insurance coverage."
Governor Bentley said, "Our goal is to make sure affordable insurance options are available to people all across the state.   I want to thank the Affordable Homeowners Insurance Commission, the Alabama Department of Insurance, legislators, consumers, and the insurance industry for working together on this important series of bills."
The recently approved new insurance legislation includes Senate Bill 230.  SB230 gives state tax credits to insurance companies that write insurance policies in particular areas of Mobile and Baldwin counties.  House Bill 166 is the "Homeowners' Bill of Rights."  The new legislation helps consumers become better informed about the policies they buy.  The legislature hopes that this will ensure that consumers will purchase the coverage they need.  Senate Bill 210 provides more transparency in insurance.  SB210 makes insurance companies report the numbers of policies written, premiums collected, and claims paid to the Alabama Department of Insurance.  This information will be totaled and published online to the public.
Senate Bill 227 allows homeowners to create a "catastrophe savings account" to pay their deductibles and losses not covered by their insurance policy.  House Bill 323 makes insurance fraud a state of Alabama crime.  Fraudulent claims raise the cost of insurance for everyone else.  Senate Bill 164 allows state insurance companies to make new out of state investments.  This measure allows Alabama insurers to compete on a more level footing with national insurance carriers and makes the state more attractive to outside insurance companies.  House Bill 405 would allow a homeowner to cancel a roofing contract within 10 days of signing the contract if the homeowner's insurance company will not cover part or all of the cost.
Homeowner's insurance is a very big issue in Baldwin and Mobile Counties.  Following catastrophic losses in Hurricane Katrina some prominent Alabama insurance carriers have stopped writing new homeowner's policies in Baldwin and Mobile Counties, particularly south of Interstate 40.  This has made getting property insurance much more difficult and much more costly.
Governor declares state of emergency ahead of Tropical Storm Zeta
Zeta is currently a tropical storm over the Gulf of Mexico, but it is predicted to make landfall as a category one hurricane.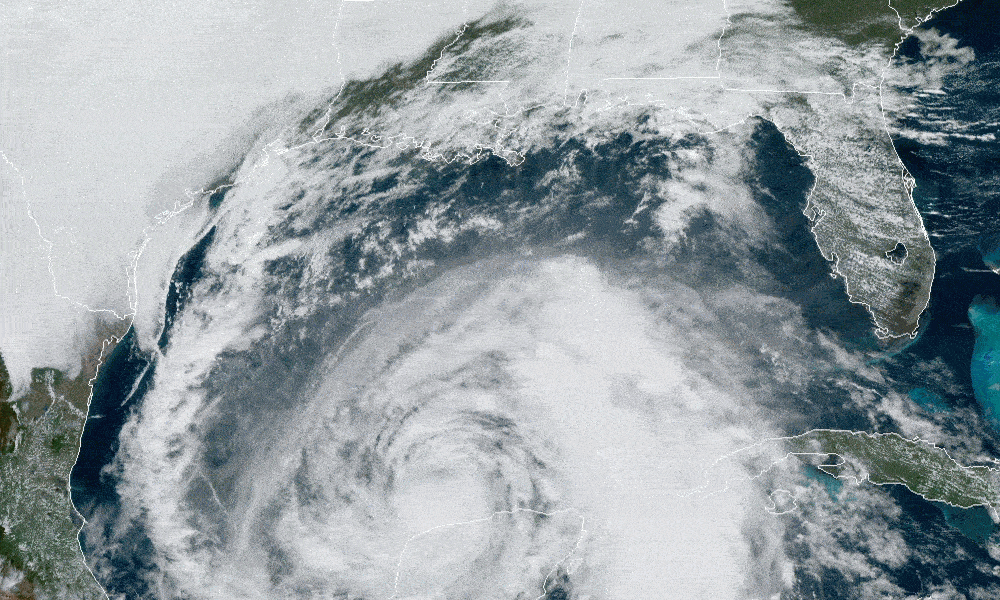 Alabama Gov. Kay Ivey on Tuesday issued a state of emergency as Tropical Storm Zeta approaches the Gulf Coast.
"Ahead of Tropical Storm Zeta's anticipated landfall Wednesday evening as a Category 1 hurricane, I am issuing a state of emergency effective today at 4:00 p.m.," Ivey said. "While this storm is not expected to have an impact as large as storms we've seen move through the Gulf earlier this year, we want to be in the best place possible to respond to anticipated rain, storm surge and mass power outage. I encourage everyone to remain weather aware and tuned in to their trusted news source as this storm could shift direction or change intensity. We continue to track the path of this storm and will stay in touch with the people of Alabama with any updates."
Zeta is currently a tropical storm over the Gulf of Mexico, but it is predicted to make landfall as a category one hurricane. The National Hurricane Center is predicting Zeta to make landfall in Mississippi on Wednesday and then proceed toward Alabama, but these storms can and do move.
A more easterly track could prove devastating to the Alabama Gulf Coast as was the case with Hurricane Sally, which shifted course in September, hitting Alabama, though Zeta is expected to be weaker than Sally at landfall.
The storm surge from the Mississippi-Alabama border to Dauphin Island is forecast to be 5 to 8 feet. Mobile Bay to the Alabama-Florida border is expected to have 3 to 5 feet of storm surge and from the border to Navarre, Florida, could experience 2 to 4 feet of storm surge.
Hurricane force winds are a possibility with this storm. Tropical force winds are expected to be an issue for Southern Mississippi and Alabama well inland. There is expected to be heavy rainfall across the state Wednesday night into Thursday morning.
The Baldwin County Emergency Management Agency announced that sandbags are available inside the county commission office at Robertsdale Central Annex (22251 Palmer Street) until 4:30 p.m. Tuesday and from 8 a.m. until 4:30 p.m. Wednesday or while they last.
Bring any help and shovels you will need. There is a limit of just 25 bags per person. Alabama's coastal counties are currently under a Tropical Storm Warning, a Storm Surge Warning for Mobile County and a High Rip Current and High Surf Warning.
Congressman Bradley Byrne said, "I just finished up briefings from Alabama EMA, FEMA, and the National Hurricane Center regarding #Zeta. We should not take this storm lightly and should start making preparations right away. After sundown Wednesday, I'd encourage everyone in Southwest Alabama to stay home and off the roads until sunrise Thursday. This storm will have impacts as far north as Montgomery, so those in Washington, Clarke, and Monroe counties will see tropical storm force winds and heavy rain. I'd encourage everyone to charge their phones and other necessary electronics. If you have an emergency during the storm, call 911 and do not try to drive."
Coastal Alabama is still in the process of recovering from Hurricane Sally which hit the state on Sept. 15.