Center for Business and Economic Research downgrades outlook for state.
By Bill Britt
Alabama Political Reporter
MONTGOMERY—In recent weeks good news about the future opening of Airbus in Mobile and reports that major expansions are underway in the motor vehicle manufacturing industry has given lawmakers something to rightfully brag about.
However, these successes are tempered by the news that the Center for Business and Economic Research at the University of Alabama, (CBER) has lowered its economic forecast for 2012
CBER, states, "…The state is struggling to boost the recovery in both output and employment."
Sighting, "continued weakness on national and global, economy, the center, "now anticipates real GDP growth of about 2.0 percent for the year, down from a forecast of 2.5 percent last quarter."
Job creation has been, "tepid," according to the report with about 4,500 nonfarm jobs added across the state between May 2011 and May 2012. CBER, expects only around 10,000 jobs will be created across the state this year, a gain of about 0.5 percent.
However, according to the Current Population Survey (CPS) a monthly survey of households conducted by the Bureau of Census for the Bureau of Labor Statistics the unemployment rate for Alabama rose only 0.2 percentage points in May 2012 to 7.4%. The state unemployment rate was 0.8 percentage points lower than the national rate for the month. The unemployment rate in Alabama peaked in September 2009 at 10.6% and is now 3.2 percentage points lower. From a post peak low of 7.2% in April 2012, the unemployment rate has now grown by 0.2 percentage points.
These are not the types of numbers that will see Alabama's Governor Bentley receiving a paycheck in the near future. Bentley used the idea of not taking a paycheck until the state reached full employment during his campaign for the state's top office.
A campaign strategy attributed to David Mowrey, of Mowery Consulting Group, LLC, in Montgomery.
According to the CBER report Unemployment fell from 9.3 to 7.4 percent over the past year, but the was in part, "due to a shrinking labor force in most of the state."
(See end of story for more on unemployment statistics, Lies, damn lies and unemployment numbers.)
In their study CBER says that the state government sector jobs have been the hardest hit with 7,200 jobs lost over the past year, while local government employment has fallen by 2,100 jobs.
CBER says, "The jobs picture appears to be stabilizing in most Alabama metro areas in recent months." But only Florence-Muscle Shoals saw an increase in nonfarm employment coupled with labor force growth over the past 12 months,.
The report shows that, "exports continue to be a source of strength for the state's economy," up 14 percent to $4.8 billion during the first three months of 2012 compared to first quarter 2011. But they center also worries that the Euro debt crisis and other financial woes abroad could dampen the outlook.
They state that, "tax receipts are continuing to grow in FY2012, with total revenues up almost 4.0 percent through June." Also the ETF has risen 6.8 percent first nine months of this fiscal year, and general fund appropriations are up 21.9 percent. They expect these trends to continue for FY2012.
CBER, says that "Business sentiment among executives statewide, measured by the Center's Alabama Business Confidence Index™ (ABCI), fell 6.6 points to 50.2 on the third quarter 2012 survey." This is interpreted to mean that statewide companies do not expect an uptick in the economy this quarter and this will lead to, "cautious hiring and capital investments."
Alabama's COVID-19 cases continue to rise
Alabama's ongoing increase in new cases and COVID-19 hospitalizations is especially worrisome for public health experts as flu season arrives and several holidays are just around the corner.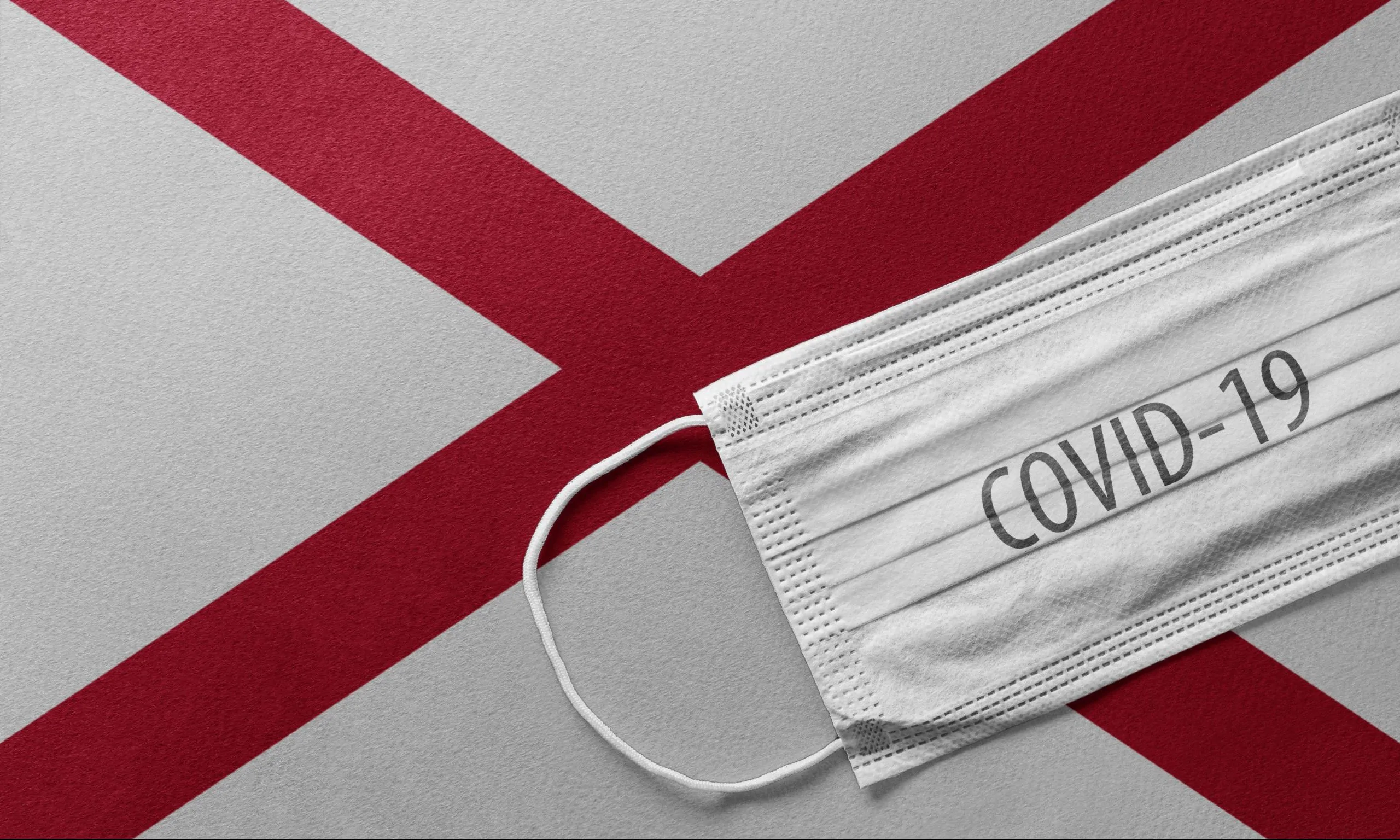 The number of new confirmed COVID-19 cases in Alabama continues to rise, with 1,789 new cases reported Saturday, despite fewer tests being conducted, and cases are up 55 percent from two weeks ago, based on a 14-day average of daily case increases.
Alabama's ongoing increase in new cases and COVID-19 hospitalizations is especially worrisome for public health experts as flu season arrives and several holidays are just around the corner.
Coronavirus cases in the U.S. surpassed 9 million on Thursday, and numerous states were seeing surges in cases and hospitalizations. Nearly 1,000 Americans died from COVID-19 on Wednesday, and the country has reported several days of record-high new cases.
"There's going to be a whole lot of pain in this country with regard to additional cases, hospitalizations and deaths," said Dr. Anthony Fauci, White House coronavirus task force adviser and director of the National Institute of Allergy and Infectious Diseases, in a CNBC interview Wednesday. "We are on a very difficult trajectory. We are going in the wrong direction."
There were 960 hospitalized COVID-19 patients in Alabama on Friday, and the seven-day average of daily hospitalizations hit 976 on Friday, the highest it's been since Sept. 2 and 29 percent higher than a month ago.
More than 1,000 hospitalizations were reported in Alabama on Tuesday for the first time since August. Huntsville Hospital was caring for 163 coronavirus patients Friday, the largest number since Aug. 19. UAB on Friday had 58 COVID-19 patients and has been hovering between 60 and 70 patients for the last several weeks.
While the number of new cases is rising, the number of tests being performed has been declining. Over the last two weeks, Alabama reported, on average, 6,961 cases per day, 9 percent fewer cases than a month ago.
The rising cases and declining tests are also reflected in the percentage of tests that are positive, which on Saturday was well above public health experts' target of 5 percent or below. 
The state's positivity rate on Saturday was 21 percent, according to APR's tracking of new cases and reported tests over the past two weeks. Many other COVID-19 tracking projects calculate the state's percent positivity by dividing the 7- and 14-day averages of daily case increases by the 7- and 14-day averages of daily test increases.
The Alabama Department of Public Health calculates the positivity rate differently, instead dividing the number of daily cases by the number of individuals who have been tested, rather than the total number of tests done, as some people may have more than one test performed.
There are no federal standards on how states are to report COVID-19 testing data, and a myriad of state health departments calculate positivity rates differently. 
Even so, ADPH's own calculations show Alabama's percent positivity is nearly double where public health experts say it needs to be, or else cases are going undetected. According to ADPH's calculations, the percent positivity on Oct. 24 was 9.6 percent, up 33 percent from the 7.2 percent positivity on Sept. 26. 
As of Saturday, there have been 2,967 confirmed and probable COVID-19 deaths reported in Alabama, with 427 reported this month, 19 percent more deaths than were reported in September.
On Saturday, ADPH reported 35 confirmed and probable deaths.