Disclosure of high level healthcare meeting leads to blowback for lawmakers and press
By Bill Britt
Alabama Political Reporter
MONTGOMERY—Blowback is a term coined by the CIA to mean the unintended consequences of a covert operations. By this the CIA meant that bad things happened to the people that were trying to help them, never is this more true than in politics.
Yesterday's disclosure of the governor's private meeting on the Alabama Healthcare Exchange has led to blowback all over the Capitol.
There was just barely time for the morning coffee to get cold before cell phones and emails were lighting up in Montgomery and across the state.
It was not about the fact that the administration was preparing to spend $50 million dollars to create a healthcare exchange. It was not about an administration who tells Alabamians that they oppose Obamacare but has been busy building it out for over a year. No it was about who knew what and who leaked it to the media. The fact is no one except me will ever know who those people were. It has been my experience that every time politicians try to guess who leaked what they are usually wrong because as smart as politicians can be they usually don't see the people who just want good government and not headline glory.
Since reporting we have receive emails and phone calls that have added to the report.
As an individual who was a former administration insider said, "Is this is type of transparency the people were promised? We have people making hundreds of thousands of dollars building a health exchange but we are told, no we're not building a healthcare exchange."
This individual supplied us with they pay records of the people who the Governor's office say are heading up the exchange. Two of them are Richard Fiore and Kathleen Healey. Fiore who has the job title, Director of the Alabama Insurance Exchange has been paid $92,324.51 so far this year. Mr. Fiore who no one outside the governor's office seems to know has spent $7,843.74 on travel outside of Alabama so far this year.
Fiore is listed as being paid by the Alabama Department of Insurance, yet his job title is that of director of a Alabama Healthcare Exchange that the public is told does not exists.
Ms. Healey who has no job title we are aware of has received compensation so far this year totaling $77,110.45. Healey worked for the Department of Insurance until 2/14/2012 but is now listed as being paid by the Governor's office. However, Healey's over $5000.00 in out of state travel is still being paid for by the insurance department.
So, who is paying Fiore and Healey to build Alabama's healthcare exchange, it certainly does not appear it is the Federal Government as lawmakers have been led to believe.
The former insider says that former Medicaid Director Robert Mullins submitted millions for contract review, all of which were to be for the Alabama Healthcare Exchange. Yet, Mr. Fiore said in the governor's private meeting that only a faction of the approximately $9 million given by the feds had been spent.
A search of openalabama.gov the website that is suppose to make transparent state spending has no listing for a healthcare exchange that we can find.
While other lawmakers have expressed deep concerns that the administration wants to spend $50 million dollars of what "they refer to as free money."
Saying, "There are those around the governor who want to spend $50 million dollars of taxpayer money to build a website and spin it by saying 'We'll tell the public we are protecting them from Obamacare.'"
It seems that spinning it for public consumption is more important than informing the public.
During the Monday meeting the governor was advised to follow the lead of other republican governors. "Every time it was suggested that the governor follow the lead of Bobby Jindal or other republican governors who are resisting Obamacare, the answer was, 'Oh, they are doing that because they want to be Romney's VP.'"
Yet, the blowback has been aimed at the media and other republicans.
On Monday a meeting was held at the highest levels of state government where the future of Alabama's healthcare and how to spend $50 million dollars was discuss and yet the only concern has been who said what to whom.
Truth like water will always find a way over, under, around or through, it will get out.
Print this piece
Jefferson County Health Department: Nursing homes can take in COVID-19 positive residents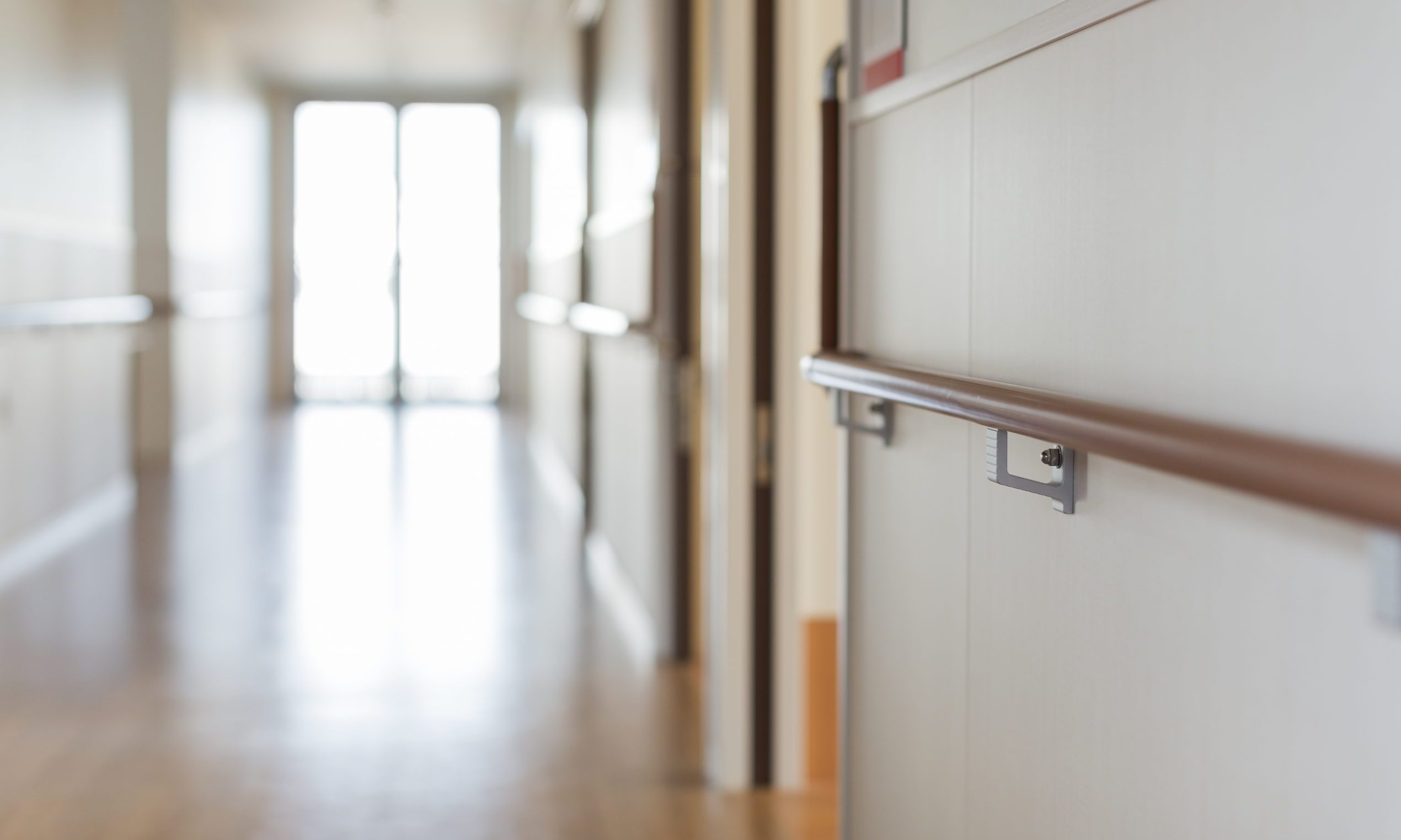 A letter from the Jefferson County Department of Health informed nursing homes that they can take in residents who have been treated for COVID-19 and still test positive for the virus if they meet certain requirements.
The letter, sent to Jefferson County nursing homes, reads that there is a "possibility that our hospitals will not have the capacity to care for a large number of patients infected with COVID-19, and the impact of COVID-19 on Long-Term Care Facilities that house our most vulnerable patients" as the reasoning behind why nursing homes can take in COVID-19 patients who still test positive for the virus. 
The criteria for accepting COVID-19 positive patients requires that the patients must meet two steps of criteria:
At least 3 days (72 hours) have passed since recovery, defined as resolution of fever without use of fever-reducing medications and improvement in respiratory symptoms (e.g., cough, shortness of breath); and

At least 7 days have passed since symptoms first appeared
The letter also says that patients who have tested positive for COVID-19 may return to a long-term care facility prior to the above criteria being met as long as the facility uses contact precautions as outlined in "Interim Infection Prevention and Control Recommendations for Patients with Suspected or Confirmed Coronavirus Disease 2019 (COVID-19) in Healthcare Setting."
The elderly and those with conditions that can weaken the immune system are considered the most at risk of serious illness and death from COVID-19.
John Matson, communications director for the Alabama Nursing Home Association (ANHA) said that this decision "goes against sound medical advice."
"For the past month, Alabama nursing homes have been doing everything they can to prevent COVID-19 from entering their buildings," Matson said. "Now, Jefferson County Health Officer Dr. Mark Wilson wants nursing homes to accept patients who have tested positive for COVID-19 even though they still exhibit symptoms and have not fully recovered.
"That decision goes against sound medical advice," Matson said. "Just last week, the American Medical Directors Association issued guidance stating that nursing homes should not admit a COVID-19 patient until the patient has two negative tests. Dr. Wilson's decision places nursing home residents, those vulnerable to COVID-19, in great danger."
The ANHA said two weeks ago that visitations at nursing home facilities will be restricted at Alabama nursing homes during the COVID-19 outbreak to prevent the spread of the disease and that nursing homes will follow the CDC guidelines for screening symptoms of COVID-19.
Matson said that nursing homes need resources to prevent the spread of COVID-19, not "orders from government officials to bring this horrible virus into the very place where our most vulnerable citizens live."
"While the health officer is concerned about the capacity of local hospitals to meet the demands posed by the COVID-19 crisis, he (Wilson) does not cite a single example of a local hospital that is currently experiencing a capacity problem," Matson said. "Our nursing homes are being stretched to the breaking point and not one penny of the money allocated by the federal government to fight this virus has made its way to a nursing home."
The JCDH issued a response to concerns surrounding the letter, saying they were endorsing existing guidance from the CDC, not giving orders to nursing facilities. 
"This letter was an endorsement, not a Public Health Order, of existing guidance issued from the Centers for Disease Control and Prevention (CDC)," the statement from JCHD said. "In this guidance, the CDC outlines a non-test-based strategy for when a person can be considered not to be infectious due to COVID-19 when there is limited ability for a local area to perform COVID-19 testing."
The JCDH said that patients who do test positive can return to their facilities if the facility follows guidance issued from the CDC with regard to personal protective equipment and appropriate isolation to protect all residents at the facility. If a nursing facility does not have the appropriate equipment to provide the requirements laid out in the CDC's guidelines, then there is no expectation that the facility should admit a COVID-19-positive patient. 
"COVID-19 cases continue to increase, and the peak need for hospital beds is expected around the 3rd week of April, and the JCDH is working with our community partners to allow for as many hospital beds as possible to care for what will be a much greater than usual number of patients seeking medical care. 
We want to do everything possible to allow Jefferson County to be able to provide high-quality care to all who need it; ultimately, we do not want a hospital to have to turn away any patient because of a lack of hospital beds."
There have been eight confirmed cases of COVID-19 in six Alabama nursing homes across the state. 
Statewide, Alabama nursing homes have reported eight confirmed cases of COVID-19 in six Alabama nursing homes. Two cases were reported at two separate nursing homes in Jefferson county. 
Print this piece