Disclosure of high level healthcare meeting leads to blowback for lawmakers and press
By Bill Britt
Alabama Political Reporter
MONTGOMERY—Blowback is a term coined by the CIA to mean the unintended consequences of a covert operations. By this the CIA meant that bad things happened to the people that were trying to help them, never is this more true than in politics.
Yesterday's disclosure of the governor's private meeting on the Alabama Healthcare Exchange has led to blowback all over the Capitol.
There was just barely time for the morning coffee to get cold before cell phones and emails were lighting up in Montgomery and across the state.
It was not about the fact that the administration was preparing to spend $50 million dollars to create a healthcare exchange. It was not about an administration who tells Alabamians that they oppose Obamacare but has been busy building it out for over a year. No it was about who knew what and who leaked it to the media. The fact is no one except me will ever know who those people were. It has been my experience that every time politicians try to guess who leaked what they are usually wrong because as smart as politicians can be they usually don't see the people who just want good government and not headline glory.
Since reporting we have receive emails and phone calls that have added to the report.
As an individual who was a former administration insider said, "Is this is type of transparency the people were promised? We have people making hundreds of thousands of dollars building a health exchange but we are told, no we're not building a healthcare exchange."
This individual supplied us with they pay records of the people who the Governor's office say are heading up the exchange. Two of them are Richard Fiore and Kathleen Healey. Fiore who has the job title, Director of the Alabama Insurance Exchange has been paid $92,324.51 so far this year. Mr. Fiore who no one outside the governor's office seems to know has spent $7,843.74 on travel outside of Alabama so far this year.
Fiore is listed as being paid by the Alabama Department of Insurance, yet his job title is that of director of a Alabama Healthcare Exchange that the public is told does not exists.
Ms. Healey who has no job title we are aware of has received compensation so far this year totaling $77,110.45. Healey worked for the Department of Insurance until 2/14/2012 but is now listed as being paid by the Governor's office. However, Healey's over $5000.00 in out of state travel is still being paid for by the insurance department.
So, who is paying Fiore and Healey to build Alabama's healthcare exchange, it certainly does not appear it is the Federal Government as lawmakers have been led to believe.
The former insider says that former Medicaid Director Robert Mullins submitted millions for contract review, all of which were to be for the Alabama Healthcare Exchange. Yet, Mr. Fiore said in the governor's private meeting that only a faction of the approximately $9 million given by the feds had been spent.
A search of openalabama.gov the website that is suppose to make transparent state spending has no listing for a healthcare exchange that we can find.
While other lawmakers have expressed deep concerns that the administration wants to spend $50 million dollars of what "they refer to as free money."
Saying, "There are those around the governor who want to spend $50 million dollars of taxpayer money to build a website and spin it by saying 'We'll tell the public we are protecting them from Obamacare.'"
It seems that spinning it for public consumption is more important than informing the public.
During the Monday meeting the governor was advised to follow the lead of other republican governors. "Every time it was suggested that the governor follow the lead of Bobby Jindal or other republican governors who are resisting Obamacare, the answer was, 'Oh, they are doing that because they want to be Romney's VP.'"
Yet, the blowback has been aimed at the media and other republicans.
On Monday a meeting was held at the highest levels of state government where the future of Alabama's healthcare and how to spend $50 million dollars was discuss and yet the only concern has been who said what to whom.
Truth like water will always find a way over, under, around or through, it will get out.
Inmate assault injures two St. Clair prison correctional officers
The assaults happened at approximately 7:30 p.m. and both officers were taken to a local hospital and treated for those non-life-threatening injuries.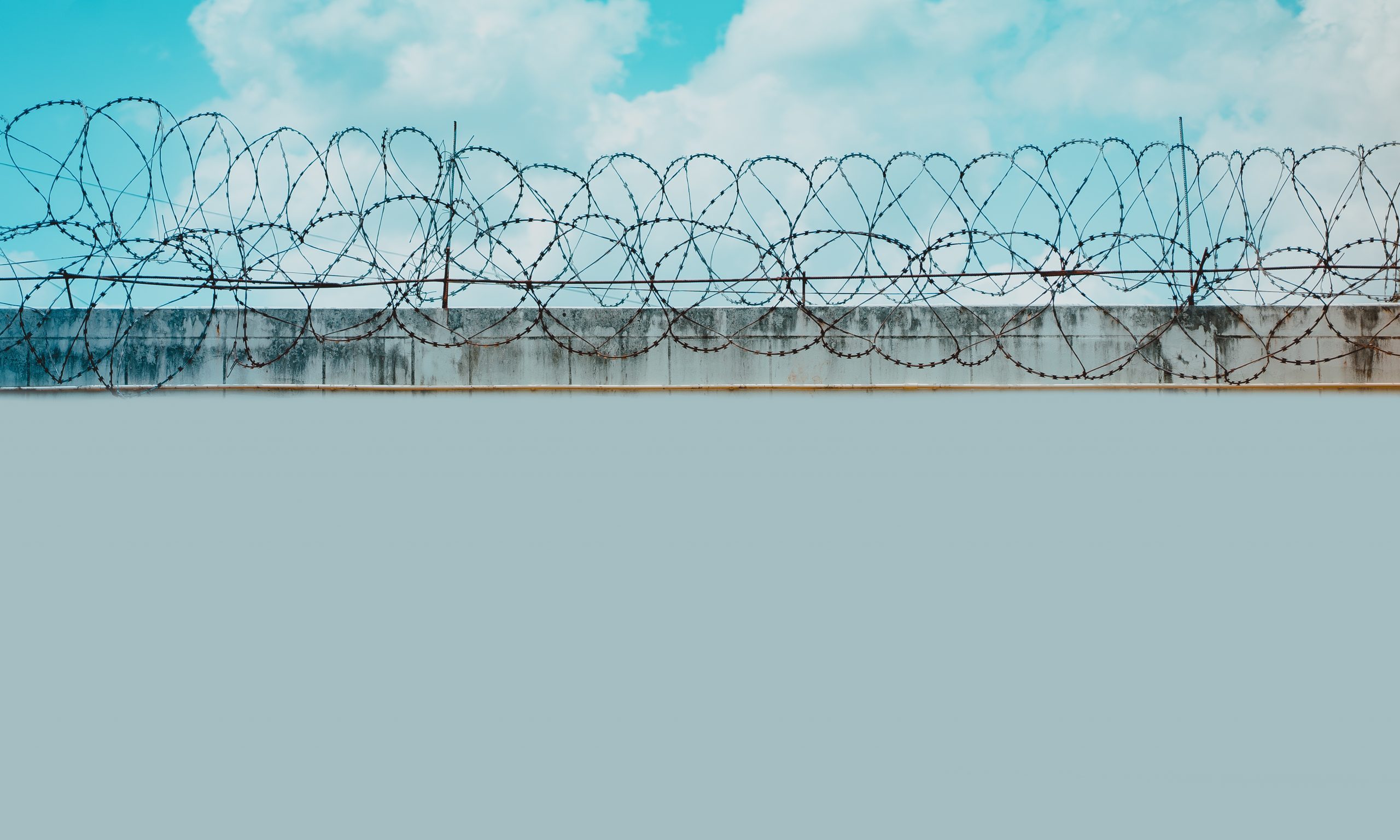 Two correctional officers at St. Clair Correctional Facility were injured in an inmate-on-officer assault on Monday, the Alabama Department of Corrections confirmed to APR.
Among the two officers who sustained non-life-threatening injuries was a basic correctional officer (BCO), a position created in May 2019, who are not Alabama Peace Officers Standards and Training Commission (APOST) certified and who have some limitations on working directly with inmates without correctional officers present.
The other officer injured was a full correctional officer, Alabama Department of Corrections spokeswoman Samantha Rose told APR in a message Friday. The assaults happened at approximately 7:30 p.m. and both officers were taken to a local hospital and treated for those non-life-threatening injuries and subsequently released, according to Rose.
"The ADOC condemns all violence in its facilities, and the actions taken by the inmate against ADOC staff are being thoroughly investigated," Rose said. "As the investigation into this incident is ongoing, we cannot provide additional detail at this time. More information will be available upon the conclusion of our investigation."
The ADOC created the new basic correctional officer position to bolster the state's woefully understaffed prisons. The creation of the position was also at the suggestion of experts ordered by a federal court to study the department's staffing problems, ADOC attorneys wrote to the court in a filing in 2019.
The ongoing lawsuit is over the state's handling of mental health in prisons.
The Southern Poverty Law Center and the Alabama Disability Advocacy Program filed the 2014 suit arguing the state was indifferent to the health of inmates dying by suicide in greater and greater numbers.
Attorneys for the plaintiffs in June argued that ADOC was far behind on the court-ordered hiring new additional officers. It has been more than two years since U.S. District Judge Myron Thompson ordered the Alabama Department of Corrections to hire an additional 2,000 correctional officers by 2022.
U.S. District Judge Myron Thompson in a previous opinion wrote that prison understaffing "has been a persistent, systemic problem that leaves many ADOC facilities incredibly dangerous and out of control."
"Taken together, ADOC's low correctional-staffing level, in the context of its severely overcrowded prisons, creates a substantial risk of serious harm to mentally ill prisoners, including continued pain and suffering, decompensation, self-injury, and suicide," Thompson's previous opinion continued.
The SPLC in court filings late last year expressed concern over the use of basic correctional officers in Alabama's overcrowded and understaffed prisons. ADOC attorneys have argued to the court, however, that BCO's are adequately trained to do their jobs and are needed for the department to hire the necessary number of officers per the court's timeline.
In a court filing on Thursday, attorneys for the plaintiffs asked the court not to again delay site visits to Alabama prisons by two experts who are tasked by the court to determine which positions should be filled by correctional officers and which by BCO's and which by another new position, called cubical correctional officers, who are to have no direct interaction with inmates.
Those visits were to begin in May, but both parties in the suit agree to wait due to the COVID-19 pandemic and the threat it posed to the experts, who are particularly vulnerable to the disease due to "age and other factors," according to court records.
Both parties again agreed to postpone those visits in June for those same reasons, those records show. ADOC seeks a third extension but attorneys for the plaintiffs argue that the experts can visit the prisons while keeping themselves, prison staff and inmates safe from harm of COVID-19 and that thousands of employees and contractors enter Alabama prisons daily.
The plaintiff's attorneys argue in the court filing that the expert guidance is needed because ADOC wishes to use BCO's and cubical correctional officers to comply with the court-ordered hiring of additional staff by Feb. 20, 2022.
"Ensuring adequate staffing is of upmost importance to address the constitutional violations underlying mental health care within ADOC," the plaintiffs' attorneys wrote to the court Thursday.
ADOC in May was employing 494 BCO's, a 57 percent increase in the number of BCO's employed in Oct. 2019, according to ADOC's staffing numbers. The number of correctional officers working in Alabama prisons fell by two percent during that time, dropping from 1,319 to 1,287.