Shelby and Sessions Urge Bentley Not to Implement Obamacare in Alabama
By Brandon Moseley
Alabama Political Reporter
U.S. Senators Jeff Sessions (R) and Richard Shelby (R) have both signed a letter sent to Alabama Governor Robert Bentley as well as the 49 other Governors begging them not to set up state healthcare exchanges.  The letter was signed by ten other conservative Senators and was originally written by Senator Jim DeMint (R) from South Carolina, U.S. Rep. Michele Bachman (R) from Minnesota, and U.S. Rep. Jim Jordan (R) from Ohio.  The letter was also signed by 61 members of the U.S. Congress  including Congressman Robert Aderholt (R) from Haleyville.
The text of the letter is as follows:
"Dear Governors:
The Supreme Court has ruled significant parts of the Medicaid expansion of the President's health care law unconstitutional as well as ruling that the individual mandate violated the Commerce Clause and will therefore be implemented as a punitive tax on the middle class. This presents us with a critical choice: Do we allow this reprehensible law to move forward or do we fully repeal it and start over with commonsense solutions? The American people have made it clear that they want us to throw this law out in its entirety.
As members of the U.S. Congress, we are dedicated to the full repeal of this government takeover of healthcare and we ask you to join us to oppose its implementation.
Most importantly, we encourage you to oppose any creation of a state health care exchange mandated under the President's discredited health care law.
These expensive, complex, and intrusive exchanges impose a threat to the financial stability of our already-fragile state economies with no certainty of a limit to total enrollment numbers. Resisting the implementation of exchanges is good for hiring and investment. The law's employer mandate assesses penalties – up to $3,000 per employee – only to businesses who don't satisfy federally-approved health insurance standards and whose employees receive "premium assistance" through the exchanges.  The clear language of the statute only permits federal premium assistance to citizens of states who create a state-based exchange. However, the IRS recently finalized a regulation that contradicts the law by allowing the federal government to provide premium assistance to citizens in those states that have not created exchanges. The IRS had no authority to finalize such a regulation. By refusing to create an exchange, you will assist us in Congress to repeal this violation which will help lower the costs of doing business in your state, relative to other states that keep these financially draining exchanges in place.
State-run exchanges are subject to all of the same coverage mandates and rules as the federally-run exchange. Clearing the hurdles of crafting an exchange that complies with the 600 plus pages of federal exchange regulations will only result in wasted state resources and higher premiums for your constituents.
Implementation of this law is not inevitable and without the unconstitutional individual mandate it is improbable.  Join us in resisting a centralized government approach to health care reform and instead focus on solutions that make health care more affordable and accessible for every American. Let's work to create a health care system of, for, and by the people, not government or special interests."
Sen. DeMint said, "The President's health care law will not reform anything, but will hurt state budgets, destroy jobs, and reduce patient choices. States should reject these complex and costly exchanges."
Rep. Bachman said, "The states can take immediate action to reject these exchanges that will increase health care costs and add more layers of bureaucratic red tape. I encourage all 50 governors to do what's best for the American people. They should refuse to implement an exchange and instead work towards common sense solutions that lower costs and return important health care decisions to patients and their doctors."
Despite pleas from both members of Congress (including both of Alabama's Senators) and a united front of conservative grassroots organizations begging the Governor to reject Obamacare, the Bentley administration has pushed ahead on developing a state healthcare insurance exchange.  Our sources say that Gov. Bentley unveiled plans for a $50 million Alabama run state healthcare exchange to key members of the legislature in a secret meeting on Monday.  The press was not allowed to attend, blatantly defying Alabama's Sunshine Law which demands that such meetings which address policy be open to members of the state press corps.  The Governor has not publicly made any decision yet, but our sources tell us that the Governor has signed contracts, applied for federal grant money, devoted hundreds of hours of state manpower resources to implementing Obamacare in Alabama, and has already secretly appointed people to run the state's healthcare insurance exchange.
To read Rep. Bachman's press release in its entirety:
http://bachmann.house.gov/news/documentsingle.aspx?DocumentID=301820
Print this piece
Jefferson County Health Department: Nursing homes can take in COVID-19 positive residents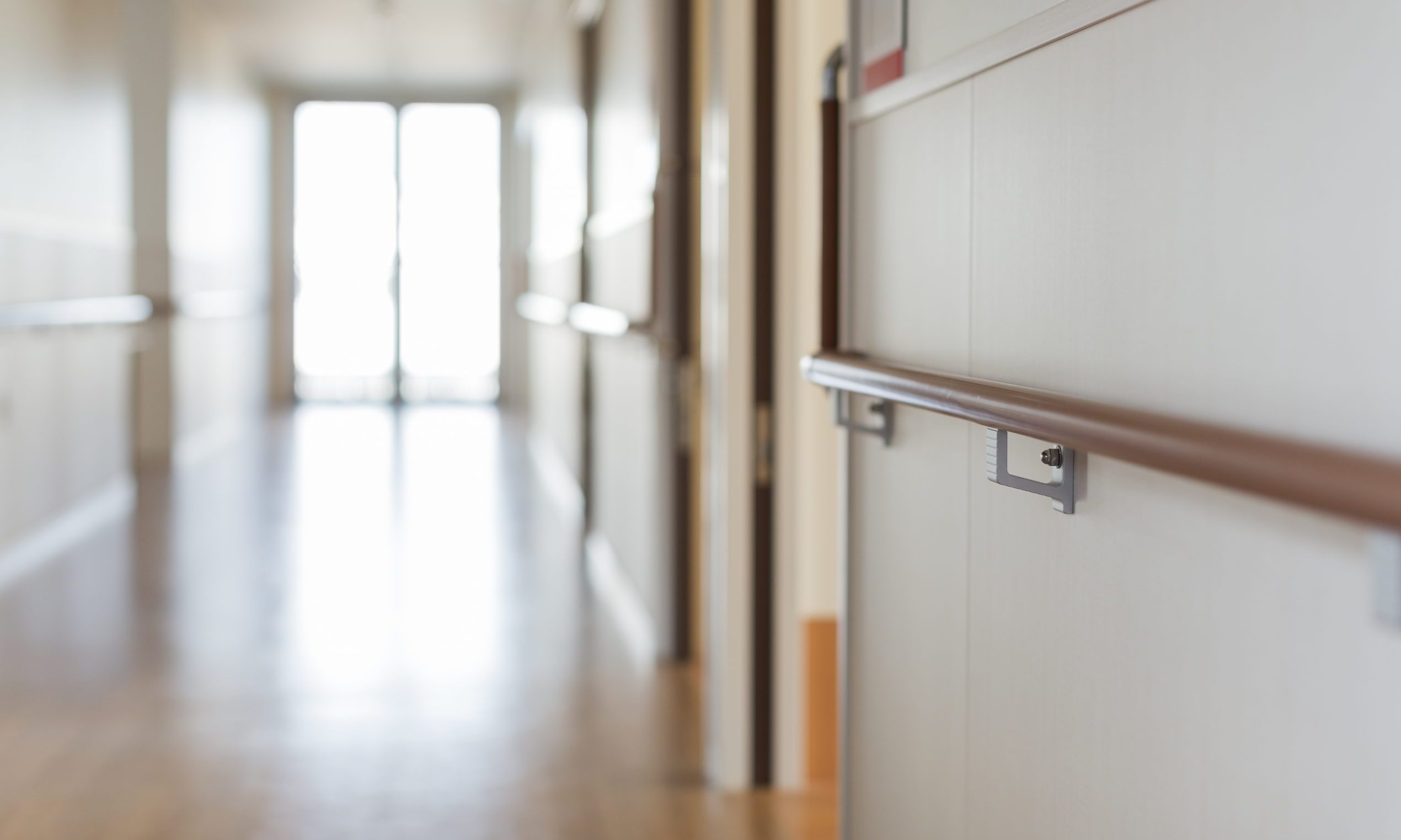 A letter from the Jefferson County Department of Health informed nursing homes that they can take in residents who have been treated for COVID-19 and still test positive for the virus if they meet certain requirements.
The letter, sent to Jefferson County nursing homes, reads that there is a "possibility that our hospitals will not have the capacity to care for a large number of patients infected with COVID-19, and the impact of COVID-19 on Long-Term Care Facilities that house our most vulnerable patients" as the reasoning behind why nursing homes can take in COVID-19 patients who still test positive for the virus. 
The criteria for accepting COVID-19 positive patients requires that the patients must meet two steps of criteria:
At least 3 days (72 hours) have passed since recovery, defined as resolution of fever without use of fever-reducing medications and improvement in respiratory symptoms (e.g., cough, shortness of breath); and

At least 7 days have passed since symptoms first appeared
The letter also says that patients who have tested positive for COVID-19 may return to a long-term care facility prior to the above criteria being met as long as the facility uses contact precautions as outlined in "Interim Infection Prevention and Control Recommendations for Patients with Suspected or Confirmed Coronavirus Disease 2019 (COVID-19) in Healthcare Setting."
The elderly and those with conditions that can weaken the immune system are considered the most at risk of serious illness and death from COVID-19.
John Matson, communications director for the Alabama Nursing Home Association (ANHA) said that this decision "goes against sound medical advice."
"For the past month, Alabama nursing homes have been doing everything they can to prevent COVID-19 from entering their buildings," Matson said. "Now, Jefferson County Health Officer Dr. Mark Wilson wants nursing homes to accept patients who have tested positive for COVID-19 even though they still exhibit symptoms and have not fully recovered.
"That decision goes against sound medical advice," Matson said. "Just last week, the American Medical Directors Association issued guidance stating that nursing homes should not admit a COVID-19 patient until the patient has two negative tests. Dr. Wilson's decision places nursing home residents, those vulnerable to COVID-19, in great danger."
The ANHA said two weeks ago that visitations at nursing home facilities will be restricted at Alabama nursing homes during the COVID-19 outbreak to prevent the spread of the disease and that nursing homes will follow the CDC guidelines for screening symptoms of COVID-19.
Matson said that nursing homes need resources to prevent the spread of COVID-19, not "orders from government officials to bring this horrible virus into the very place where our most vulnerable citizens live."
"While the health officer is concerned about the capacity of local hospitals to meet the demands posed by the COVID-19 crisis, he (Wilson) does not cite a single example of a local hospital that is currently experiencing a capacity problem," Matson said. "Our nursing homes are being stretched to the breaking point and not one penny of the money allocated by the federal government to fight this virus has made its way to a nursing home."
The JCDH issued a response to concerns surrounding the letter, saying they were endorsing existing guidance from the CDC, not giving orders to nursing facilities. 
"This letter was an endorsement, not a Public Health Order, of existing guidance issued from the Centers for Disease Control and Prevention (CDC)," the statement from JCHD said. "In this guidance, the CDC outlines a non-test-based strategy for when a person can be considered not to be infectious due to COVID-19 when there is limited ability for a local area to perform COVID-19 testing."
The JCDH said that patients who do test positive can return to their facilities if the facility follows guidance issued from the CDC with regard to personal protective equipment and appropriate isolation to protect all residents at the facility. If a nursing facility does not have the appropriate equipment to provide the requirements laid out in the CDC's guidelines, then there is no expectation that the facility should admit a COVID-19-positive patient. 
"COVID-19 cases continue to increase, and the peak need for hospital beds is expected around the 3rd week of April, and the JCDH is working with our community partners to allow for as many hospital beds as possible to care for what will be a much greater than usual number of patients seeking medical care. 
We want to do everything possible to allow Jefferson County to be able to provide high-quality care to all who need it; ultimately, we do not want a hospital to have to turn away any patient because of a lack of hospital beds."
There have been eight confirmed cases of COVID-19 in six Alabama nursing homes across the state. 
Statewide, Alabama nursing homes have reported eight confirmed cases of COVID-19 in six Alabama nursing homes. Two cases were reported at two separate nursing homes in Jefferson county. 
Print this piece