Dr. Henry Mabry: Part Three, The Lord has provided Alabama…

By Bill Britt
Alabama Political Reporter
MONTGOMERY—Alabama is faced with difficult times and the outcome of the special constitution vote will determine how much worse things will become.
"The bottom line is the money is there," says Dr. Henry Marby executive secretary of the Alabama Teachers Association. The state is holding a special referendum to pass a constitutional amendment to allow the state to take money from the state's savings account to fund Medicaid, the department of corrections and keep other vial services from collapse.
"The Lord provided Alabama with this money because we are given these natural resources and we get that money every year," said Marby. "It doesn't cost the taxpayers one dime because it is from oil and gas being severed out of the Gulf of Mexico or out of some southern counties that have wellheads."
The money to be borrowed is a percentage of the royalties being paid by the oil and gas companies that operate in the state.
These are windfalls that started back in the 80s that Alabama has benefited from over the years and the chief beneficiary of that has been the state General Fund.
"People who don't like taking it out of the savings the question to them would be, 'Well, are willing to pay more out of your pocket?'" said Mabry. "The answer that I have heard is, no, people don't want to pay more in taxes. So if they are unwilling to pay more in taxes and they want to keep the same services then the money has to come from somewhere."
The big complaint by critics of the constitutional amendment is that there is not a provision in the amendment to pay the funds being taken off of the savings account.
"Money will continue to flow into the oil and gas fund so you will make up for that money in a 5-year period," said Mabry. "We've got $2.8 billion in [the savings account], there now. After this constitutional amendment is passed and we go through and fund the General Fund and so forth, we will still end with the same $2.8 billion because the money will keep flowing."
Mabry concedes that, "In 10 years will the fund will have more than it does today? No, it won't. It will have $437 million less. But then, you will not have put at risk almost $1.5 billion of federal money, so it is an investment."
Some opponents of the September constitutional amendment have likened it to Former Governor Bob Riley's Amendment One.
According to Wikipedia, "In the first year of his administration, Riley proposed 'Amendment One,' which would have made swift changes to the state's tax system. The plan essentially consisted of income tax breaks for lower brackets, offset by various tax hikes on consumption, property and income from higher brackets. Part of the problem that this plan sought to address was the strong dependence the Alabama tax system placed upon sales tax, which makes the state budget dependent upon the economy in the state. The plan was estimated to yield an overall state revenue increase of $1.2 billion per year."
The September constitutional amendment only does one thing and that is to allow the state to use a portion of the gas and oil royalties to keep the government solvent.
If the amendment does not pass it is estimated that six thousand prisoners will be released from state penal institutions. "You say 6,000 prisoners, that is 100 per county. Think about that, if you released 100 convicts in each county, that would be noticeable in some counties," said Mabry.
Around $50,000 dollars will be used to fund Alabama's corrections system. Alabama has the lowest per-inmate cost of all 50 states. However, Alabama's prisons operate at almost 200 percent of capacity and are constantly under threat  of a federal takeover.
"We are over capacity and everybody says, 'So what, who cares, release prisoners.' The problem is if they get out and then we have these situations like happened in Tuscaloosa, all of these shootings, what then?" says Mabry. "The whole point of having the Department of Corrections and the penitentiaries is to put the people that are unsafe to society away from society. So if people want those kind of characters out on the streets and more of them then I guess we don't have to pay for the prisons."
Mabry expressed concern over the cuts that will occurs to senior services, "Are these people to be abandoned, what about what the bible teaches about, the least among us and widows and orphans?"
There is exasperation in his voice as he says, "You want to cut 500 people from having Meals-on-wheels every day? What are those elderly people going to do?"
He says he has many questions about the wisdom of some planned retooling of how the states elderly will be effected, "I have done some research on it because the former Medicaid commissioner kept talking about it saying, 'We need to look at privatization, we need to look into these other federal home- and community-based waivers that help serve these people.'"
"What was happening was…" Mabry says as he moves to the blackboard again.
"We are spending something like $10,000 but we are going to save all of this money. We are spending $50,000 in the nursing home and we are going to spend $10,000 in this other thing. If you look at the breakdown on this $10,000 it is a home-health aide for 4 hours a day for 5 days, 2 frozen meals per day for 5 days."
Mabry does not feel this is acceptable care for Alabama's seniors, "The point was that the folks that are in the nursing home, they need to be in the nursing home because they can't take care of themselves. And then you are going to leave them alone most of the time?"
This type of cost savings measure according to Mabry is fraught with pitfalls, "You've got some high schooler from one-half a day to 8 hours per day, then they are left by themselves for 2 days. You have got to have some level of independence about you. But if you have an incontinence problem or you can't feed yourself you can't be put in this situation."
The home and community-based services waiver that the state applied for over a year ago would reduce the price of senior care but at what cost says Mabry.
"So, what are they going to do? Leave people to die? Obviously if you are just looking at the figures, looking at ways to save money sure you are going to save money but you are also putting people at risk of hurting themselves."
Governor declares state of emergency ahead of Tropical Storm Zeta
Zeta is currently a tropical storm over the Gulf of Mexico, but it is predicted to make landfall as a category one hurricane.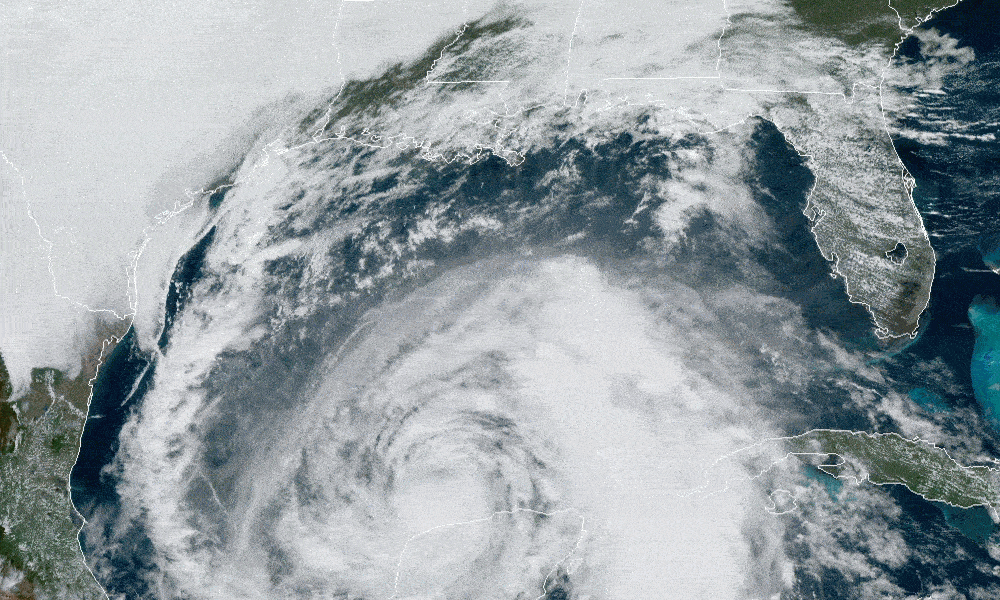 Alabama Gov. Kay Ivey on Tuesday issued a state of emergency as Tropical Storm Zeta approaches the Gulf Coast.
"Ahead of Tropical Storm Zeta's anticipated landfall Wednesday evening as a Category 1 hurricane, I am issuing a state of emergency effective today at 4:00 p.m.," Ivey said. "While this storm is not expected to have an impact as large as storms we've seen move through the Gulf earlier this year, we want to be in the best place possible to respond to anticipated rain, storm surge and mass power outage. I encourage everyone to remain weather aware and tuned in to their trusted news source as this storm could shift direction or change intensity. We continue to track the path of this storm and will stay in touch with the people of Alabama with any updates."
Zeta is currently a tropical storm over the Gulf of Mexico, but it is predicted to make landfall as a category one hurricane. The National Hurricane Center is predicting Zeta to make landfall in Mississippi on Wednesday and then proceed toward Alabama, but these storms can and do move.
A more easterly track could prove devastating to the Alabama Gulf Coast as was the case with Hurricane Sally, which shifted course in September, hitting Alabama, though Zeta is expected to be weaker than Sally at landfall.
The storm surge from the Mississippi-Alabama border to Dauphin Island is forecast to be 5 to 8 feet. Mobile Bay to the Alabama-Florida border is expected to have 3 to 5 feet of storm surge and from the border to Navarre, Florida, could experience 2 to 4 feet of storm surge.
Hurricane force winds are a possibility with this storm. Tropical force winds are expected to be an issue for Southern Mississippi and Alabama well inland. There is expected to be heavy rainfall across the state Wednesday night into Thursday morning.
The Baldwin County Emergency Management Agency announced that sandbags are available inside the county commission office at Robertsdale Central Annex (22251 Palmer Street) until 4:30 p.m. Tuesday and from 8 a.m. until 4:30 p.m. Wednesday or while they last.
Bring any help and shovels you will need. There is a limit of just 25 bags per person. Alabama's coastal counties are currently under a Tropical Storm Warning, a Storm Surge Warning for Mobile County and a High Rip Current and High Surf Warning.
Congressman Bradley Byrne said, "I just finished up briefings from Alabama EMA, FEMA, and the National Hurricane Center regarding #Zeta. We should not take this storm lightly and should start making preparations right away. After sundown Wednesday, I'd encourage everyone in Southwest Alabama to stay home and off the roads until sunrise Thursday. This storm will have impacts as far north as Montgomery, so those in Washington, Clarke, and Monroe counties will see tropical storm force winds and heavy rain. I'd encourage everyone to charge their phones and other necessary electronics. If you have an emergency during the storm, call 911 and do not try to drive."
Coastal Alabama is still in the process of recovering from Hurricane Sally which hit the state on Sept. 15.