Throngs of Alabamians Vote with Wallet, Eat Mor Chikin, say no to gay marriage
By Bill Britt
Alabama Political Reporter
MONTGOMERY— On Wednesday thousands of Alabamians turned out to show there support of Chick-fil-A.
Around the state the Chick-fil-A sandwich has become a symbol of whether you stand for or against same-sex marriage, and the right to speak your mind without fear of retribution.
What was to become known as Chick-fil-A Appreciation Day all started when former Arkansas Governor and Fox TV host Mike Huckabee posted on his Facebook account, "The goal is simple: Let's affirm a business that operates on Christian principles and whose executives are willing to take a stand for the Godly values we espouse by simply showing up and eating at Chick-fil-A on Wednesday, August 1."
Not soon after the posting Speaker of the Alabama House of Representatives, Mike Hubbard, (R-Auburn), followed suit posting a picture on his FaceBook page showing his staff enjoying a meal from Chick-fil-A. Hubbard's FaceBook page "Blew up" according to staff. A resulting storm of support rolled through the state.
"Free speech and free exercise of religion is what the United States was founded upon. I didn't hold a news conference or anything, but last week I thought it would be a fun gesture in support for free speech and family values to treat my staff to breakfast from Chick-fil-A and post a photo on Facebook. The response has been phenomenal. People are outraged that liberals are attacking a private enterprise for the Christian faith of its owner, and folks are speaking out," said Speaker Hubbard .
Reports coming in to the Alabama Political Reporter confirmed that multiple Chick-fil-A locations across the state had lines wrapped around buildings and continuing for blocks. The traffic was so intense that police officer were dispatched to direct traffic.
Vehicles trying to get into Chick-fil-A parking lots caused major traffic jams throughout the state. Other reports say that Mississippi and Georgia are experiencing the same response.
The controversy came about after an interview with the fast food restaurant chain's president and COO, Dan Cathy, appeared in The Baptist Press on July 16 when he weighed in with his views on family.
"We are very much supportive of the family — the biblical definition of the family unit," Cathy said. "We are a family-owned business, a family-led business, and we are married to our first wives. We give God thanks for that."
Suddenly a backlash was launched against the restaurant by activist calling for boycotts and "kiss-ins." A Gay rights group Equality Illinois asked gay and lesbian couples to go to their local Chick-fil-A restaurant for a "kiss-in" other other gay rights organizations nationwide began other protests.
"When I read about the shocking display of intolerance for the Christian faith up in Chicago and Boston, I really couldn't believe it," Speaker Hubbard said. "I couldn't believe that in this country and in this day in time, government officials are censoring and suppressing the free speech and free exercise of religion by threatening to deny business licenses to a Chick-fil-A restaurant."
On Wednesday, we caught up with State Representative John Merrill (R-Tuscaloosa), who was at the time having a Chick-fil-A with the staff at the bank at which he works.
"I am just thrilled to see the outpouring of support from people all over Alabama and all over the country are showing for Chick-fil-A and the Cathy family and for the stand that they are taking on true American values," said Representative John Merrill, "We were excited to be able to support their effort by buying lunch for our entire staff here at the bank and having Chick-Fil-A for our staff here at the bank today."
Many of those at the various Chick-fil-As around the state said they were expressing their feelings about free speech, but most attendees said that they were there supporting the companies Christian values and their opposition to gay marriage.
"I think that this opportunity that Governor Huckabee gave people across the country by encouraging them to support Chick-fil-A by buying some product on August 1 gave a number of people throughout America a chance to show their support of the Cathys and of the way that they do business and the fact that it is a Christ-centered business," said Merrill.
In today's electronic age a post on a social media site sparked an outpouring of support for free speech and Christian values, so as to make Wednesday, August 1, the day that the sandwich became a vote and "Eat Mor Chikin" became a rallying cry for Christian morals.
Alabama's COVID-19 cases continue to rise
Alabama's ongoing increase in new cases and COVID-19 hospitalizations is especially worrisome for public health experts as flu season arrives and several holidays are just around the corner.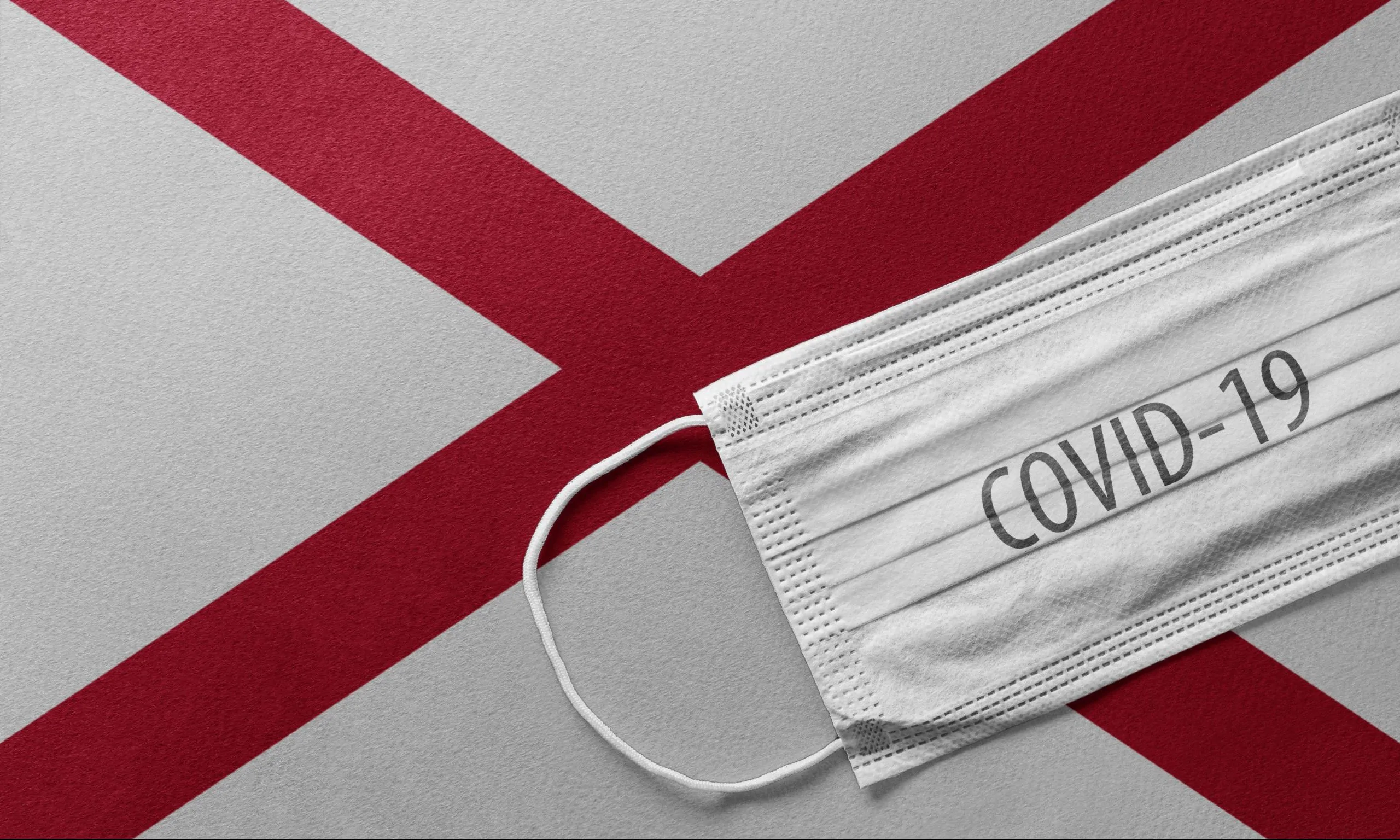 The number of new confirmed COVID-19 cases in Alabama continues to rise, with 1,789 new cases reported Saturday, despite fewer tests being conducted, and cases are up 55 percent from two weeks ago, based on a 14-day average of daily case increases.
Alabama's ongoing increase in new cases and COVID-19 hospitalizations is especially worrisome for public health experts as flu season arrives and several holidays are just around the corner.
Coronavirus cases in the U.S. surpassed 9 million on Thursday, and numerous states were seeing surges in cases and hospitalizations. Nearly 1,000 Americans died from COVID-19 on Wednesday, and the country has reported several days of record-high new cases.
"There's going to be a whole lot of pain in this country with regard to additional cases, hospitalizations and deaths," said Dr. Anthony Fauci, White House coronavirus task force adviser and director of the National Institute of Allergy and Infectious Diseases, in a CNBC interview Wednesday. "We are on a very difficult trajectory. We are going in the wrong direction."
There were 960 hospitalized COVID-19 patients in Alabama on Friday, and the seven-day average of daily hospitalizations hit 976 on Friday, the highest it's been since Sept. 2 and 29 percent higher than a month ago.
More than 1,000 hospitalizations were reported in Alabama on Tuesday for the first time since August. Huntsville Hospital was caring for 163 coronavirus patients Friday, the largest number since Aug. 19. UAB on Friday had 58 COVID-19 patients and has been hovering between 60 and 70 patients for the last several weeks.
While the number of new cases is rising, the number of tests being performed has been declining. Over the last two weeks, Alabama reported, on average, 6,961 cases per day, 9 percent fewer cases than a month ago.
The rising cases and declining tests are also reflected in the percentage of tests that are positive, which on Saturday was well above public health experts' target of 5 percent or below. 
The state's positivity rate on Saturday was 21 percent, according to APR's tracking of new cases and reported tests over the past two weeks. Many other COVID-19 tracking projects calculate the state's percent positivity by dividing the 7- and 14-day averages of daily case increases by the 7- and 14-day averages of daily test increases.
The Alabama Department of Public Health calculates the positivity rate differently, instead dividing the number of daily cases by the number of individuals who have been tested, rather than the total number of tests done, as some people may have more than one test performed.
There are no federal standards on how states are to report COVID-19 testing data, and a myriad of state health departments calculate positivity rates differently. 
Even so, ADPH's own calculations show Alabama's percent positivity is nearly double where public health experts say it needs to be, or else cases are going undetected. According to ADPH's calculations, the percent positivity on Oct. 24 was 9.6 percent, up 33 percent from the 7.2 percent positivity on Sept. 26. 
As of Saturday, there have been 2,967 confirmed and probable COVID-19 deaths reported in Alabama, with 427 reported this month, 19 percent more deaths than were reported in September.
On Saturday, ADPH reported 35 confirmed and probable deaths.