Huckabee to Alabama: "Vote Republican from the Court House to the White House"
Staff Report
"Stand up, speak up and make a difference"
From the Office of former Governor Mike Huckabee
EUFAULA, Ala. – Governor Mike Huckabee, the winner of the 2008 Alabama Republican Presidential Primary, was in Eufaula on Saturday, August 4, at an event sponsored by the Alabama Republican Party and the Barbour County Republican Club.  The event was a fundraiser for the Republican Party's efforts to capture more County offices this year.  Barbour County has more Republicans on the ballot this year than ever before.  State GOP Chairman Bill Armistead and Barbour County GOP Chair Jeanie Tillis welcomed Governor Huckabee to the Lakepoint Resort State Park where he spoke to a sold-out crowd of over 300 Republican activists.
Chairwoman Tillis recognized a "who's who" of local citizens who helped sponsor the event, showing how conservatives in Barbour County are aligning with the Republican Party and further distancing themselves from the Democrats.  In addition to several local Republican candidates, in attendance Saturday evening were state Representative John Merrill (R-Tuscaloosa) and Commissioner Twinkle Andress Cavanaugh, the Republican candidate for President of the Public Service Commission.
"This is a historic visit. What a great privilege it is to have Governor Huckabee in Barbour County," Chairman Armistead told the audience.  Armistead also referenced the recent 'Chick-fil-A Appreciate Day' proposed by Governor Huckabee in support of Chic-fil-A President & COO Dan Cathy's stand for traditional marriage. "We appreciate so much Governor Huckabee calling to attention the fact that we believe that marriage is between one man and one woman, as a majority of the people in America also believe."
"Here's what I believe with all my heart," Huckabee said in response to the crowd's standing ovation regarding this issue, "Far too many times, good, decent, patriotic, Christian people have taken a stand, and they stood tall, and they looked around, and no one was standing with them. And everyone looks and sees that and decides to think twice before they take a stand.
"When I saw Dan getting the daylights whacked out of him and people were hoping for his death, that's when I said that we ought to have a 'Chick-fil-A  Appreciation Day' as an affirmation for a decent, patriotic man, and ask folks to stand with him," Huckabee continued, interrupted several times by applause from the crowd. "This time, an overwhelming number of people stood together and said, 'enough is enough.' American needs to recognize that when we stand up and speak up, instead of being willing to be told to shut up, we can make a significant difference."
"The election between Mitt Romney and Barack Obama is as simple as this," stated Huckabee, "If you want to keep your job, you better hope that Barack Obama loses his. And if you're determined for him to keep his job, you better be prepared to lose yours, because the people who provide those jobs and pay those wages are going to have that money taken from them. This election is as fundamental as that.
"It's not only time to elect a Republican President. It's time to elect a Republican Senate, keep a Republican House and get our country back on track. But if we're going to make that happen, I am convinced that it's got to start not just at the White House, but right here at the Court House. I love that the Republican Party of Alabama has adopted this for its theme because it is absolutely bedrock true. We need to elect decent people with common sense from the Court House all the way to the White House!"
"It is a test of the resolve of this nation to see whether or not we believe that our government is more powerful than our soul and whether we will believe that our government has more authority than God. And whether or not we believe that we are to bow our knee to the Baal of government, rather than to the God of Abraham, Isaac and Jacob. And I don't know about you, but as for me and my house, we will serve the Lord.  And if we have to do it in opposition to our government, that's what we'll do," said Huckabee to another one of many standing ovations he received.
Chairman Armistead praised Governor Huckabee's words, and encouraged everyone to heed his sentiments regarding the importance of being involved in this election. He also recognized the hard work and progress made by Chair Tillis, the Barbour County Republican Club and all of the Barbour County Republicans who will be on the ballot in November.
"Just a few years ago, Barbour County did not have a Republican Party, and now it's the fastest growing Republican Club in the state and you were able to sell out a reception in just a few short days," stated Armistead. "The excitement in the room is contagious and I encourage each of you to leave here tonight and tell a neighbor, tell a friend, tell a relative that the Republican Party is alive and growing in Barbour County!  The Democratic Party of your fathers and grandfathers is not the Democratic Party we have today.  All Democrats on the ballot in November, whether it is Barack Obama or a local Democrat, are pledged to support one another and I don't believe that President Obama has done anything to improve the well being of the people here in Barbour County."
Governor declares state of emergency ahead of Tropical Storm Zeta
Zeta is currently a tropical storm over the Gulf of Mexico, but it is predicted to make landfall as a category one hurricane.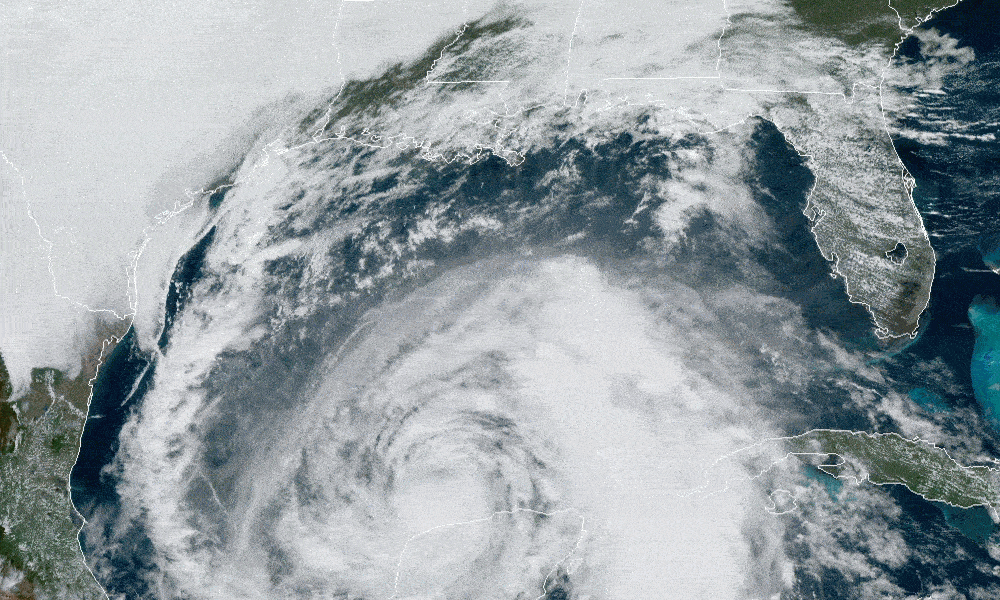 Alabama Gov. Kay Ivey on Tuesday issued a state of emergency as Tropical Storm Zeta approaches the Gulf Coast.
"Ahead of Tropical Storm Zeta's anticipated landfall Wednesday evening as a Category 1 hurricane, I am issuing a state of emergency effective today at 4:00 p.m.," Ivey said. "While this storm is not expected to have an impact as large as storms we've seen move through the Gulf earlier this year, we want to be in the best place possible to respond to anticipated rain, storm surge and mass power outage. I encourage everyone to remain weather aware and tuned in to their trusted news source as this storm could shift direction or change intensity. We continue to track the path of this storm and will stay in touch with the people of Alabama with any updates."
Zeta is currently a tropical storm over the Gulf of Mexico, but it is predicted to make landfall as a category one hurricane. The National Hurricane Center is predicting Zeta to make landfall in Mississippi on Wednesday and then proceed toward Alabama, but these storms can and do move.
A more easterly track could prove devastating to the Alabama Gulf Coast as was the case with Hurricane Sally, which shifted course in September, hitting Alabama, though Zeta is expected to be weaker than Sally at landfall.
The storm surge from the Mississippi-Alabama border to Dauphin Island is forecast to be 5 to 8 feet. Mobile Bay to the Alabama-Florida border is expected to have 3 to 5 feet of storm surge and from the border to Navarre, Florida, could experience 2 to 4 feet of storm surge.
Hurricane force winds are a possibility with this storm. Tropical force winds are expected to be an issue for Southern Mississippi and Alabama well inland. There is expected to be heavy rainfall across the state Wednesday night into Thursday morning.
The Baldwin County Emergency Management Agency announced that sandbags are available inside the county commission office at Robertsdale Central Annex (22251 Palmer Street) until 4:30 p.m. Tuesday and from 8 a.m. until 4:30 p.m. Wednesday or while they last.
Bring any help and shovels you will need. There is a limit of just 25 bags per person. Alabama's coastal counties are currently under a Tropical Storm Warning, a Storm Surge Warning for Mobile County and a High Rip Current and High Surf Warning.
Congressman Bradley Byrne said, "I just finished up briefings from Alabama EMA, FEMA, and the National Hurricane Center regarding #Zeta. We should not take this storm lightly and should start making preparations right away. After sundown Wednesday, I'd encourage everyone in Southwest Alabama to stay home and off the roads until sunrise Thursday. This storm will have impacts as far north as Montgomery, so those in Washington, Clarke, and Monroe counties will see tropical storm force winds and heavy rain. I'd encourage everyone to charge their phones and other necessary electronics. If you have an emergency during the storm, call 911 and do not try to drive."
Coastal Alabama is still in the process of recovering from Hurricane Sally which hit the state on Sept. 15.