CEO, David Spillers offers thoughts on Healthcare , Part two
By Bill Britt
Alabama Political Reporter
HUNTSVILLE—Huntsville Hospital is the second largest hospital in Alabama and the sixth largest publicly-owned hospital system in the nation. It serves as the major referral hospital and trauma center for patients throughout the Tennessee Valley and is a teaching facility for UAB's Family Practice and Internal Medicine Residency Programs.
Over the last several years Huntsville Hospital has grown from a single facility to operating a network of affiliate campuses.
These include Huntsville Hospital for Women & Children, one of only three pediatric hospitals in the state, and the 60-bed Madison Hospital that opened in February 2012. Affiliates of Huntsville Hospital include the 101-bed Athens-Limestone Hospital, 185-bed Helen Keller Hospital in Sheffield, 25-bed Red Bay Hospital, 273-bed Decatur General Hospital, 120-bed Parkway Medical Center, The Heart Center, Inc. of Huntsville
"One of the reasons we went from a single hospital in Huntsville to a system of hospitals was the economies of scale, it provides us," says David Spillers, CEO of Huntsville Hospital Systems. "Our consolidations has allowed us to become even more efficient."
These economies of scale create greater purchasing power, allowing a hospital to become a price maker not a price taker, also share resources and share specialist, as well as causing that the average cost of providing treatment fall.
However, efficiency does not guarantee profitability, when faced with continued cuts in payments, from Medicaid or private insurers.
Spillers, points to several problems that are central to Alabama's quality of health services.
While Spillers says that "luckily we have great training schools like UAB and USA ," there is still a supply and demand problem when it comes to physicians.
"We do not have nearly enough physicians," says Spillers. He notes that, "As a country we have only so many slots to train physicians, we are not training as many as are needed." He points out that currently over half of the individual graduating med school are female, a percentage of those never practice medicine because they decide to stay home and have children.
This is only one of the problems, "It is hard to recruit physicians to Alabama because we are a poor paying state," says Spillers, "add to that the growing number of physicians that will not take Medicaid patients because it is not worth it, and the problem grows."
If federal healthcare reforms proceed as expected, roughly 30 million of the estimated 50 million uninsured people in the United States will be trying to find new healthcare providers.
With fewer physicians entering the workforce and fewer taking Medicaid it has been suggested that the growing gap be filled by nurse practitioners.
Currently around 20 states allow nurse practitioners to field some of the work traditionally performed by physicians.
These registered nurses with graduate school education and training can provide a wide range of both preventive and acute healthcare services. They are trained to provide complete physical exams, diagnose many problems, interpret lab results and X-rays, and prescribe and manage medications.
Physicians assistants or PAs are another group of healthcare providers that are paid less than traditional doctors but can and perform many of the same functions. Whereas nurse practitioners study in nursing schools with a more holistic approach to patients, PA programs are usually affiliated with medical schools where physicians do most of the teaching. A PA has more training than a nurse practitioners and therefore has a greater range of skills.
Many states in an effort to provide wider healthcare and also provide savings have turned to NPs and PAs to fill many of the duties of physicians.
While not advocating for this type of change in Alabama, Spillers does seem to believe there is merit in looking at such medical professionals as an alternative. Alabama currently has regulation that would limit nurse practitioners from performing at these higher levels of patient care.
Over a series of 20 articles written by the Alabama Political Reporter, it has become clear that Alabama's healthcare infrastructure is built of the fragile foundation of Medicaid.
Spillers notes that, "One in five individuals in Alabama receives their healthcare through Medicaid, in a state like North Carolina the percentage of individuals receiving Medicaid is lower, even though they spend more annually on Medicaid."
North Carolina has a population double that of Alabama, yet it has only about ten more hospitals than Alabama.
South Carolina which is about the same population as Alabama "has only 60 hospital compared to Alabama's some 100," says Spillers.
"We have a lot of hospitals to support for our population size," says Spiller. "This leads to a large overhead to be covered by fewer resources."
Spillers, agrees that once a hospital is established it becomes part of the community and even a major economic driver, "No one wants to see their hospital close. But given the size of Alabama's population supporting an extra 30 hospitals creates a very large overhead."
Spillers, says he hopes a yes vote on the September constitutional amendment will lead to funding and better solutions going forward but he does express concerns.
"Many hospitals in Alabama are just barely getting by, and if it gets worse they will closes or be sold."
Birmingham approves $1.3 million contract for real-time crime center technology
Woodfin repeated that facial recognition capabilities will not be used in accordance with the contract.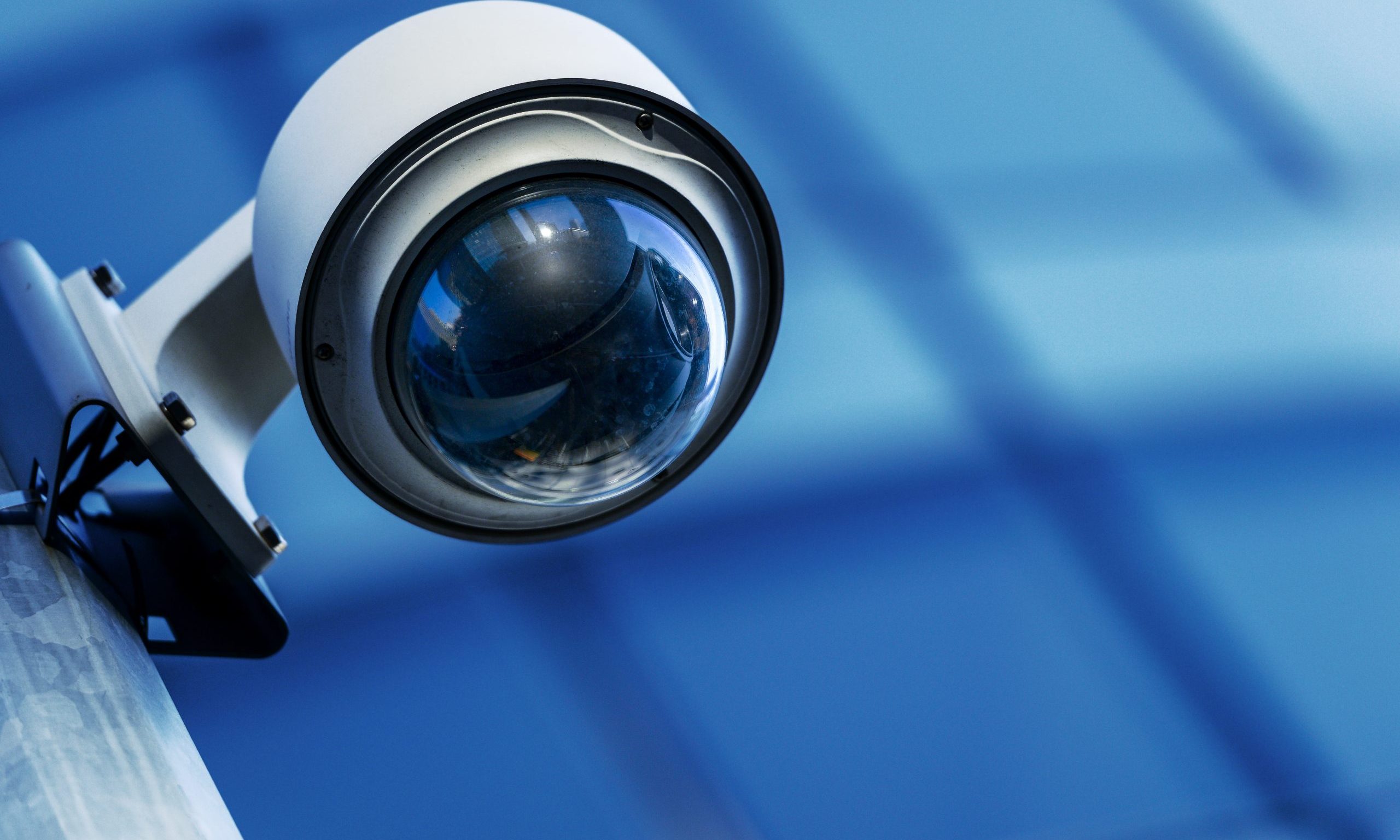 The Birmingham City Council approved a five-year, $1.3 million contract with Motorola this week to provide new technology for the police department's real-time crime center amid unease and public concern over the potential use of facial recognition software within the new systems.
Mayor Randall Woodfin insisted in his remarks made before the council that the new technology is meant to integrate existing hardware and technology inside the real-time crime center. "You're not buying any additional new equipment," he said, "You're buying something to integrate all those systems."
The software suite includes Motorola Solutions's CommandCentral Aware, a system that aggregates video, image and other data information into one interface, and BriefCam, a "video synopsis" system that will further integrate and analyze information from Birmingham's ShotSpotter systems, public cameras and police body cameras.
Briefcam offers facial recognition capabilities, which was the main concern of community members speaking before the council, and the risk that use of the technology could disproportionately affect Black people. Facial recognition technology has a record of racial bias and misidentifies Black people at rates five to 10 times higher than white people.
"Despite assurances that there will not be facial recognition implemented at this phase that does not prevent it from being implemented in the future," said Joseph Baker, Founder of I Believe in Birmingham and one of the Birmingham residents voicing concern on the proposal. "I believe that this software, if fully implemented, can easily lead to violations of unreasonable searches."
Another resident who spoke against the resolution was Byron Lagrone, director of engineering at medical software solutions company Abel Healthcare Enterprises. Lagrone pointed to IBM and Amazon as examples of companies that have halted or abandoned facial recognition and object tracking software altogether over racial bias concerns.
"The prevailing attitude, among technical people is this technology is not effective, and it causes high amounts of harm for next to no gain," Lagrone said.
Woodfin repeated that facial recognition capabilities will not be used in accordance with the contract.
"It's explicit in this contract that facial recognition will not be used," Woodfin said, "[If] facial recognition wants to be used in the future of this city. It would have to be approved by this body. … The mayor's office or the police department doesn't have unilateral power to use facial recognition. That is not part of what our contractual relationship is with Motorola."
Woodfin also clarified that the total $1.3 million price of the contract will not be paid as a lump sum but spread out over the five-year commitment.
The city council voted 8 to 1 to approve the contract, with District 8 Councilman Steven Hoyt speaking in favor of the use of facial recognition capabilities.
"You can't say, 'I'm going to build a house but I'm not going to use the restroom,'" Hoyt said. "If it's in the house, you're going to use the restroom. … If it has the capability of facial recognition, guess what's going to happen? You're going to use it. I'm going to vote for it because I know we've got to have every tool we can garner to fight crime, because it's out of hand."
Hoyt also suggested a review of the information collected by the new system apparatus.
"I do think, for the public's sake, we need to have some way we review that and see how it's being used," Hoyt said. "We need that to go along with this."
District 3 Councilwoman Valerie A. Abbott — who said she was the victim of a burglary the day before the vote — echoed the mayor's insistence that the facial recognition capabilities would not be deployed unless authorized by the city council, reading a letter from Motorola stating "in order to enable facial recognition, Motorola will require an addendum or change order to the contract," which would have to come before a public meeting of the city council.
"I too would not want facial recognition," Abbot said, "I'm voting in favor of this because the majority of my constituents are telling me they want more and better policing, capture of criminals, prevention of crime."
District 5 Councilman Darrell O'Quinn was the lone no vote among the near-unanimous city council, stating that he had "some reservations about how we're doing this and will vote my conscience." 
Later, O'Quinn was quoted in BirminghamWatch, saying his vote reflected his concerns about "taking on a new debt obligation in the midst of a projected $63 million shortfall in revenue."