Rural Hospital Face Difficult Times if Constitutional Amendment Fails
By Bill Britt
Alabama Political Reporter
MONTGOMERY—Licensed for 74 beds, Medical Center Barbour is a not-for-profit, state-certified acute-care facility in Eufaula, Alabama.
Nestled near Walter F. George Lake (Lake Eufaula) a 45,000 acre lake located on the Chattahoocee River between the states of Alabama and Georgia. Medical Center Barbour is the close hospital with 40 miles of the residence it serves.
"One of the things I have never been able to figure out is that since the Medicaid program is subsidized by federal dollars, why would we not want to get the most we can out of the program?" asked Ralph Clark, CEO of Medical Center Barbour.
This is a question that occurs often because for every dollar that Alabama spends on Medicaid the federal government contributes almost three dollars.
"Why would we not go for every dollar," asks Clark, "instead the legislature has repeatedly not wanted to fund Medicaid or fund it with the as poorly as possible."
Clark like others see funding Medicaid as an investment in Alabama, in both the health of its citizens but also in financial stimulus to the state's economy.
For more than 50 years, Medical Center Barbour has served the healthcare needs of Eufaula and the surrounding community but in 2007 the hospital was almost closed. "The hospital was operated as a for profit and it was almost ready to close, when the mayor and city council came together and asked was there away to keep it open," said Clark.
That is when a partnership was established with Southeast Alabama Medical Center (SAMC) to keep the doors open.
The per capita income for Eufaula is around $16,000 with about 19.3 percent of families and 23.6 percent of the population below the poverty line, including 34.2 percent of those under age 18 and 27.2 percent of those age 65 or over according to the US census.
"Now that we are part of Southeast Alabama Medical Center (SAMC), you will have access to our region's largest and most advanced diagnostic and surgical technology, with the clinical expertise of more than 300 specialists. This partnership allows Medical Center Barbour to offer additional services, improve facilities and recruit specialized physicians to Barbour County. As an affiliate of SAMC, Medical Center Barbour gives you more peace of mind."
Beginning no later than 1733, the site along the Chattahoochee River that is now modern-day Eufaula was occupied by three Creek tribes of the Muscogee Nation. The most dominant of the three, and most open to contact with whites, was named the Eufaulas (pronounced "you-fall-uhs.")
In the city, the population's age was spread out with 28.6 percent under the age of 18, 7.8 percent from 18 to 24, 27.1 percent from 25 to 44, 22.6 percent from 45 to 64, and 13.9 percent who were 65 years of age or older. The median age was 36 years. For every 100 females there were 86.1 males. For every 100 females age 18 and over, there were 79.0 males.
The median income for a household in the city was $27,910, and the median income for a family was $37,640. Males had a median income of $30,617 versus $20,477 for females. The per capita income for the city was $16,146. About 19.3 percent of families and 23.6 percent of the population were below the poverty line, including 34.2 percent of those under age 18 and 27.2 percent of those age 65 or over.
Clark says that around 10 to 15 percent of the patients who are treated at the hospital receive their healthcare though Medicaid.
He says that approximately 3,000 to 5,000 a year are seen by the hospital staff with around 12,000 to 14, 000 seen in the ER.
"We are a viable operation but we work on a razor thin margin," said Clark. "We have 25 inpatient bed that stay mostly full all the time, another other 25 are for out patients care and the rest serve for overflow."
He says, "It is a struggle to keep up with buying more modern equipment and providing more services, but it is a great service for the community."
He says that the September 18 amendment to fund Medicaid is crucial to providing healthcare services in rural Alabama.
"If the September 18 amendment doesn't pass, oh boy, I don't want to even think about that," said Clark.
He says that they hospital would be looking at cutting $2 million from the budget if the CA fails.
"We would have to make that up, which would mean discontinuing services, cutting staff and all the things that go along with that," said Clark. "We have been in a growth mode and this would be a huge set back."
He says that last year the hospital saw a profit margin was one half of a percent, "our staff has not had a raise since 2009. How many businesses can operate like that?"
But Clark has been encouraged by the modest growth and especially the determination of the hospital staff, "We have a good group of employees, who are dedicated to providing healthcare to the community. They understand that we are rebuilding and they are committed."
Clark says that he, like many Alabamians, wish there was another way than receiving money from the Alabama Trust Fund, "It has come to the point were we have to have this vote to keep Medicaid going this is what we have to do. But we all need to understand this is a temporary fix and we must look at what we can do long term."
Clark thinks that a community healthcare facility is a quality of life issue, "no one wants to drive miles away to get healthcare and no business or individual wants to live were there is not good medical services."
Yet, he has grave concerns about the future of Medicaid, "If there are further cuts in Medicaid this is going to be a serious situation for all of Alabama, not just Eufaula."
Alabama's hospitalized COVID-19 patients Sunday at highest number since Sept. 2.
It's a trend that has public health officials and hospital staff concerned that the state may be headed for another surge.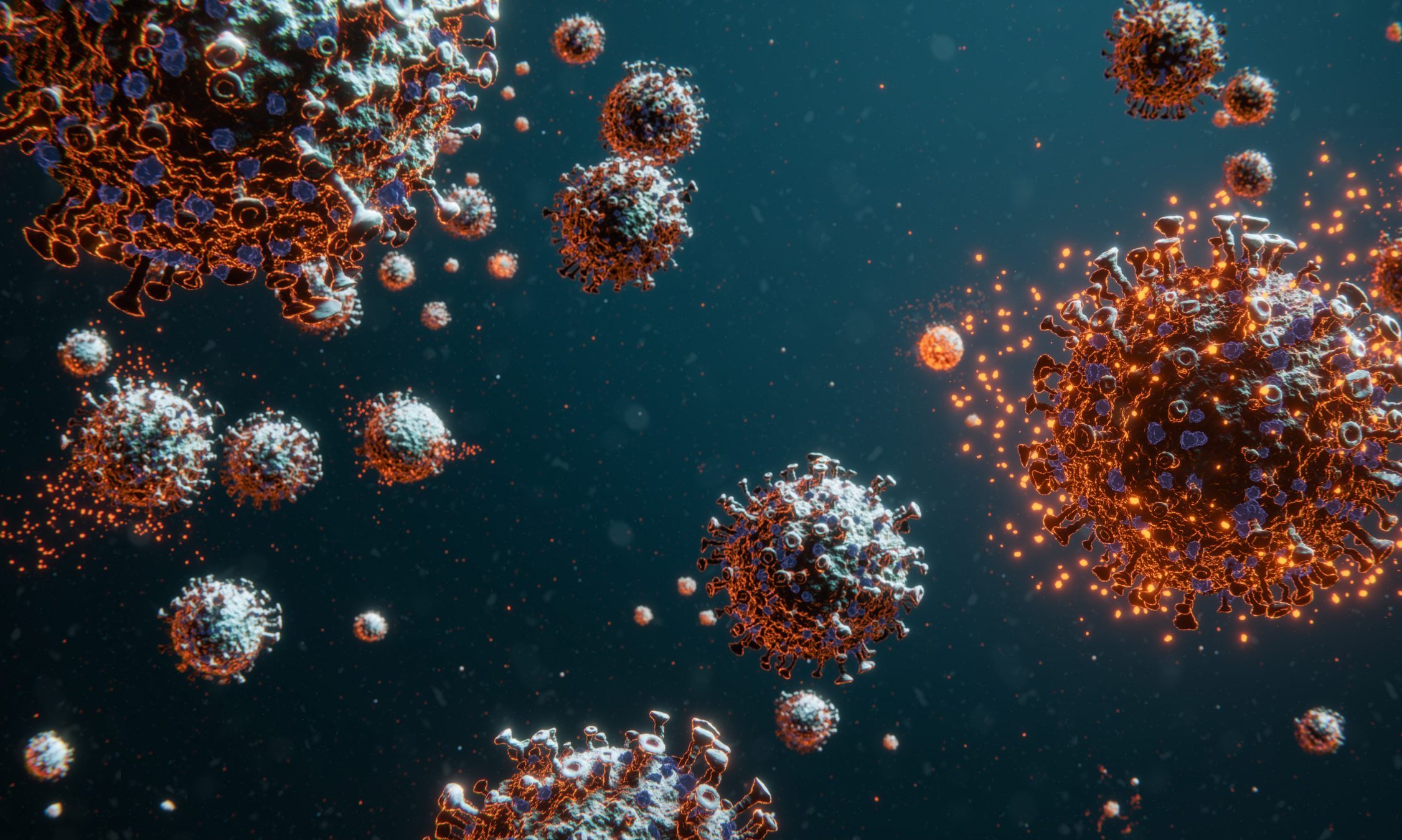 Alabama hospitals on Sunday were caring for 920 COVID-19 inpatients, the highest number of patients since Sept. 2 and a 23 percent increase from a month ago. 
It's a trend that has public health officials and hospital staff concerned that the state may be headed for another  surge just as the regular flu season begins to fill up hospital beds. 
Alabama state health officer Dr. Scott Harris by phone Friday called the rising new cases and hospitalizations "worrisome."
Alabama's seven-day average of daily hospitalized COVID-19 patients was 864 on Sunday, the highest it's been since Sept. 8. State hospitals saw a peak of COVID-19 inpatients on Aug. 6, when 1,613 patients were being cared for. 
The state added 1,079 new confirmed and probable cases on Sunday, and Alabama's 14-day average of new daily cases hit 1,358 Sunday, the highest it's been since Aug. 13. Two "data dumps" to the Alabama Department of Public Health of older confirmed cases Thursday and Friday elevated the daily counts on those days, but after weeks of daily cases hovering around 700 and 800, the state now regularly sees more than 1,000 cases a day. 
The older test results skew the state's percent positivity, but Alabama's 14-day average of percent positivity on Sunday was 20 percent. Just prior to the addition of those older cases, the 14-day average was 15 percent. Public health officials say it should be at or below five percent or cases are going undetected.
As cases continue to rise, the number of tests being performed statewide continue to decline, which is increasing Alabama's percent positivity rate. The 14-day average of daily tests was 6,619 on Sunday — a 5 percent decrease from two weeks ago. 
There have been 2,866 confirmed and probable COVID-19 deaths statewide. The state's 14-day average of daily confirmed deaths was 14 on Sunday, up from 12 two weeks ago. 
The United States on Saturday recorded its second highest day of new cases since the start of the pandemic, with 83,718 new cases, according to Johns Hopkins University. Saturday's peak was just 39 cases fewer than the country's all-time daily high, set on Friday. As of Sunday, 225,061 people have died from COVID-19 in the U.S.