Representative Patricia Todd, The Party of Right and Wrong
By Bill Britt
Alabama Political Reporter
BIRMINGHAM— "I am conflicted like probably a lot of people in the state about this for many reasons," so said State representative Patricia Todd concerning the upcoming September 18 vote on the constitutional  amendment to fund Medicaid and Corrections from the Alabama Trust Fund. In the waning days before at statewide vote on what has become known as the CA, opinions vary and fear and expectations are high.
"I think the legislature should have handled this while we were in session instead of passing it on to the voters," said Todd. "The constitution is already so mucked up with so much stuff I hate to add anything to it. But now it's out there."
Many people have expressed the same sentiments as Todd in that they feel the state legislature passed the buck on this hard choice on to the people rather than taking the commanding heights of leadership.
But Todd says the time for looking back is over and that we need to talk about confronting, the big issues and avoid these kinds of showdowns in the future.
"Alabama has got to have tax reform," said Todd. "You could probably do that in many different ways but the way we are doing it now is not working very well."
Todd says the state is going to have to take on tax reform to ever put its fiscal house in order. "We have to take an honest look at what taxes we can lower and what taxes should be raised so that we not only put of state on a firm financial footing but make the tax system fair at the same time," Todd says.
Todd who has run for office as a democrat does not caucus with either party.
"I guess, I am just a member of the party of right and wrong, so sometimes that makes me a loner," said Todd.
Todd says she believes that legislator must be intellectually honest and not driven by sloganeering and rhetoric.
"If we are going to be honest, we need to look at every state program and ask ourselves, 'is this the role of state government,' until we do that we are not really taking responsibility." She says every program must be analyzed and the question should be asked,'should it stay or go?" Todd says," Then we need to have a system to measure the outcome of these departments."
Todd says that the budgeting process used by the legislature is broken. "As a legislator all I know is when I get the budget is (I'm going to make this up this number) DHR is going to need $1 billion dollars this year. Some legislatures may not know much about DHR,  so how are they to know if that is a good number or a bad one."
She said that in the past there would be budget hearings where the department heads would coming and explain their needs and how money was allocated, "Under the Republican leadership this step in the process has been eliminated."
Todd says, "If we don't learn to come together and look at the big picture and figure out what it is going to take to get us down the road, we are going to continued to fail the people of Alabama." Todd continues, "Forget party labels, forget race, forget rural verses urban, forget class, we have to come together."
Todd says there are a lot of smart people in the legislature, "The problem is that we are all working against each other."
Todd whose academic background is in public policy says, "We need to look at every activity of state government. Is it good or bad from a policy stand point? But you cannot go into this with your party lens on you've got to go into this open minded just like a business. We are trying to figure out how to run this business more effectively and generate more money without losing customers."
Todd said that she has come to understand that the September vote is not about Medicaid. "This is about those in control not wanting to do what is necessary to ensure a sound fiscal policy for our state." She continues, "The majority party,[republicans], and the Governor signed this stupid no tax pledge which they feel locked into, yet they turn around and raise fees." Todd laughs, "Do they think the people of Alabama are so stupid they don't know the difference between a tax and a fee?"
She says that the constitutional amendment is another attempt by the legislature to pass the buck, "Whatever happens they will say, 'We didn't make that decision, the voters did.'"
An exasperated Todd concludes by saying, "I know I am on a tear about this but none of this is rocket science, it's common sense, transparency. I mean discussion, dialog, agree to disagree, civil discourse. You bring in experts, you find out what has worked in other states make sound choices, but by George lead!"
Slow absentee voting in Tuscaloosa sparks outrage, possible legal action
Among the issues were incredibly long lines that left some voters waiting more than five hours and an inefficient process that managed to take in fewer than 100 absentee ballots in six hours.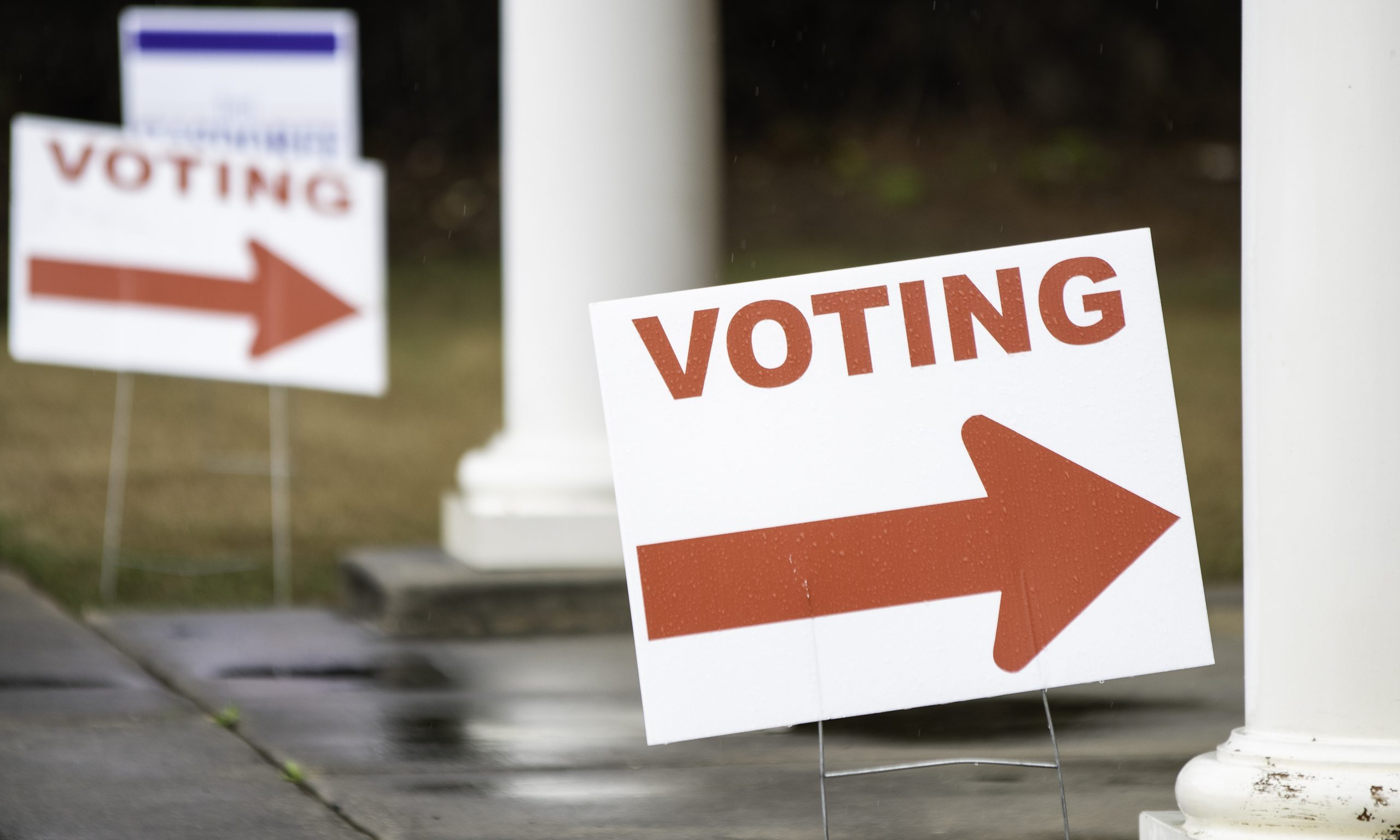 Long lines and slow absentee ballot processing in Tuscaloosa County have left voters outraged and incumbent Sen. Doug Jones's campaign threatening legal action. 
On Wednesday, Jones's campaign attorney, Adam Plant, sent a letter to Tuscaloosa County Circuit Clerk Magaria Bobo, outlining a number of issues with ongoing absentee voting and promising to take legal action if Bobo doesn't improve the process on the final day, Friday. Among the issues documented by Plant were incredibly long lines that left some voters waiting more than five hours and an inefficient process that managed to take in fewer than 100 absentee ballots in six hours. 
Additionally, Plant noted that Bobo has hired her family members to help process absentee ballots and at least one family member had made disparaging remarks on social media about voters. 
"You and those acting on your behalf are suppressing the vote of qualified Alabama voters," Plant wrote in the letter. "If you are unable or unwilling to execute your duties competently, and allow Tuscaloosa voters to exercise their voting rights without undue burdens, we will take further action."
In an interview with the Montgomery Advertiser on Wednesday, Bobo noted that her office had received more than 13,000 requests for absentee ballots — a remarkable uptick from the 3,000 or so her office usually receives — and there had been problems in managing that number of ballots while also adhering to social distancing guidelines within the office. 
However, as Plant's letter notes, the massive increase in absentee ballots for this election shouldn't have been a surprise. Also, Secretary of State John Merrill had made additional funds available to absentee managers to facilitate hiring extra staff, purchasing additional computers and staying open for longer hours to accommodate the anticipated increase. 
In a press release on Wednesday, the Alabama Democratic Party criticized Bobo and her family members, and the release included screenshots of Facebook posts from Bobo's daughter lashing out at voters who complained about the long wait times. 
"No voter should have to wait in line for hours to exercise their rights," said ADP executive director Wade Perry. "We should leverage every tool we have to make voting easier, not harder. Also, it should go without saying that election workers should not insult the very people they are employed to serve. If Ms. Bobo is incapable of processing voters quickly, someone else needs to do the job."