House District 30 Race Turns Nasty
By Brandon Moseley
Alabama Political Reporter
Facebook has become the new battlefield in the House District 30 Special Election race.  First Democrat Cody Jones posted a picture of Republican candidate Mack Butler from Rainbow City vacationing in New Orleans and alleged that the two women in the photo with Butler were strippers.  Butler responded by denying anything improper and then posted records of his Democratic opponent's 2009 arrest.
The Political Director of the Alabama College Democrats State Federation, Cody Jones, began the mud slinging by posting a picture of two New Orleans ladies in police costumes and included the caption of Mack Butler with strippers.  Etowah School Board member Butler responded to Jones saying that his wife took the photo and they were just people going to a parade in New Orleans.  Jones has since taken down the photo and the responses.  Butler however has responded by posting the picture himself.
Butler explained the photo to his Facebook Friends, "Connie (my wife of 28 yrs) and I were walking back from a parade in New Orleans next to these ladies several years ago, and she took my picture with them and put it on facebook. A lot of people were dressed up funny! Now the Democrats are a…lleging that I'm with strippers. It's amazing what they will stoop to. It is only a fun picture! Nothing else! I have always lived my life as a role model to my children! I'm sure these ladies would not appreciate that either."
Butler then retaliated by posting information on Facebook that his Democratic opponent, Nancy Charlene McCoy, had been arrested in 2009.  According to the website mugshots.com McCoy was charged with Second Degree Criminal Mischief. The outcome of her charges and the details of her case are not known as of press time.
Butler has since taken down the picture with the information about McCoy's arrest.
Responding to the partisan personal attacks Butler said on Facebook, "I guess I should be flattered by the attacks! When I was the Chairman of the Etowah County Republican Party two terms I did get several, plus being on the School Bd, but these really take the cake!!! Thank you for your support!"
On Monday Cody Jones responded to the controversy:  "Yesterday I was shown an unflattering image of a candidate in Etowah County. I put it on here. It raised a ruckus. That's typically what we do on here, share things we've been shown. Now, the candidate in question has gotten awfully defensive, but not of the picture . . . Once I got him on a thread and asked some hard-hitting questions he ducked and ran, even getting the post deleted (1st amendment) The rule to take from this is. Some people like to hit in politics, but they don't like you hitting back. Never be afraid to hit back."
House District 30 was left vacant by Blaine Galliher, after he accepted the position of Legislative Director for Governor Robert Bentley's Administration. Rep. Galliher served in the Alabama legislature since 1994.  District 30 covers much of Etowah and St. Clair Counties. Rep. Galliher served as the Chairman of the Rules Committee for the last two years.
In a written statement Republican Party Chairman Bill Armistead said, "Blaine did a fine job of representing the people of House District 30 and I'm confident that he will continue to be a strong leader for the people of Alabama while working alongside Governor Bentley."
Butler is a former Etowah County GOP Chairman, a businessman and a member of the Board of Education for Etowah County. Butler also serves as a reserve deputy with the Etowah County Sheriff's Office and is a member of the Alabama Library Service and Alabama Electrical Contractors executive boards.
Butler said, "I am very excited to have the opportunity to continue the representation and leadership of my good friend Blaine Galliher for the people of House District 30," said Butler. "His many years of service and unblemished record have established a tradition that I intend to continue."
Butler opponent in the Republican primary is Rob McHugh from Steele.  He is a member of the St. Clair County Republican Party, an insurance agent in Steele, a member of the Steele Volunteer Fire Department, and a member of the Alabama Farmers Federation where he has served on the St. Clair County Farmers Federation Board of Directors since 2007.
Mr. McHugh said, "I am running for the Alabama House of Representatives District 30 seat because of encouragement from family and friends who feel that I have the background and experience to represent the values and interest of hardworking Alabama families who need someone who understands their needs to represent them in Montgomery.  If I am elected to this position I will bring my God, my family values and my willingness to help the state of Alabama and the citizens of District 30 to Montgomery with me."
The special primary election will be held on Tuesday, October 23, 2012, and the winner will face Nancy Charlene McCoy (D) in the special general election held on Tuesday, December 11.  Nancy Charlene McCoy is a professor of Biology at Gadsden State Community College.
Print this piece
Over the last week, COVID-19 cases in Alabama increased faster than 40 other states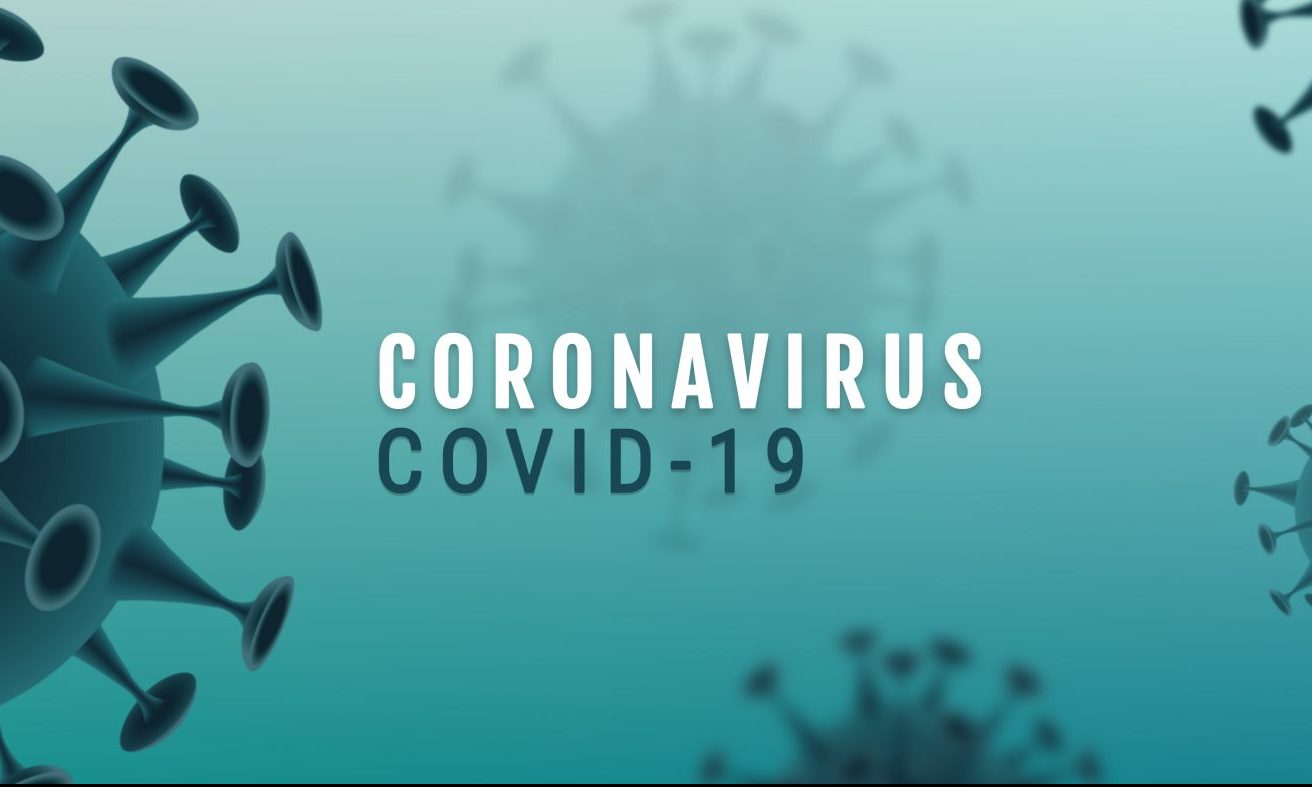 Over the last week, the number of COVID-19 cases in the state of Alabama grew faster than 43 other states and the District of Columbia.
Only seven states saw their total confirmed cases increase more rapidly than Alabama, according to data from the COVID Tracking Project. The number of positive cases confirmed by lab tests in the state increased 383 percent between March 23 and March 29.
Alabama's rate of increase over the last week outpaces New Jersey, New York, California, Washington and Louisiana, the states generally considered to be the epicenters of the outbreak in the United States.
Of course, Alabama has far fewer cases than these hardest-hit states, which saw their outbreaks begin earlier. But all of the hardest-hit states have much larger populations than Alabama, except Louisiana.
As of Monday morning at 10 a.m., Alabama had 831 cases of the virus. At least six people have died in the state, according to the Alabama Department of Public Health, but hospitals are reporting more deaths that the ADPH has not yet confirmed. East Alabama Medical Center has reported six deaths since Friday. Only one of those is reflected in the Department of Health's data.
Alabama's case count has ballooned despite sparser testing than other states. It's hard to know how many people have been tested in the state because commercial labs are not required to report their negative tests.
According to the Department of Public Health, 6,531 people have been tested. But that data is primarily from tests performed by the state's Bureau of Clinical Laboratories and the few commercial labs that are reporting their negative test results.
It will be difficult to know how widely the virus has spread until random testing or mass testing can be conducted. Shortages of testing materials have forced hospitals and testing sites to limit testing to those who are showing more severe symptoms of the virus and who may need hospitalization.
Regardless, public health officials and experts at the state's hospitals believe there has been widespread community transmission of the virus for weeks. People have tested positive for the virus in at least 55 of the state's 67 counties.
On Friday, Gov. Kay Ivey ordered additional business closures but again refused to issue a stay-at-home or shelter-in-place order. Businesses ordered temporarily closed include athletic events, entertainment venues, non-essential retail shops and service establishments with close contact.
Alabama's confirmed case count is growing more rapidly per capita than many states. This graph, which uses a log scale, shows that Alabama has more confirmed cases per million people than Florida, Colorado, South Carolina, Georgia or California did at the same points in their outbreaks.
At a press conference on Friday, State Health Officer Dr. Scott Harris said he was concerned that Alabama's case count appears to be growing faster than larger states. He placed some of the cause on the state's increasing roll-out of testing.
"As we test more and more places, we do find larger numbers that show up quickly," Harris said. "At the same time, we do think that disease transmission is going on and more people are becoming infected."

Note: You may notice that the data used in this story does not exactly match the data on our Mapping the COVID-19 Outbreak page. That is because COVID Tracking Project collected their data at a different time than us. We update our charts for each day until midnight, COVID Tracking Project stops collecting data earlier in the day. We used COVID Tracking Project's data in this story so that it would match the data of other states.
Print this piece