Using the law to bring a brighter future to all Alabama kids
By Bill Britt
Alabama Political Reporter
BIRMINGHAM— Recently a federal court ruled that all current and future Birmingham City students will be represented in the Southern Poverty Law Center's (SPLC) lawsuit against the Birmingham Police Department which seeks to end the use of pepper-spray on students by police officers stationed in the city schools. The ruling makes the SPLC's case a class action lawsuit against the Birmingham Police Department on behalf of these students.
Ebony Howard, is the SPLC's lead attorney in the lawsuit, Ms. Howard is a juvenile justice policy specialist.
This is one of several cases that is bringing attention to the School-to-Prison Pipeline here in Alabama and around the nation.
"The school-to-prison pipeline is rooted in a number of things but one of the biggest is this attitude that has seeped its way into policies that are suppose to be neutral and objective," says Howard.
The Birmingham school system started down the road that has led to macing children in 1996. "That was the year the Birmingham school board invited the police into the school system," Howard said.
She says that the 1990s was a time when many horrible events occurred around the nation.
According to a CDC report dated January 2008, "During July 1999—June 2006, a total of 116 school-associated homicides occurred among students (an average annual homicide rate of 0.03 per 100,000 students) and were associated with 109 events. These type of numbers and the accompanying media reports caused many to ask if school violence had not reached a critical mass.
"This was a time when many bad things were happening in schools such as Columbine," said Howard. "Out of this came this theory called the 'superpredator' and the thinking was that kids would rise up and there would be this big crime spree."
Princeton professor John DiIulio is credited with inventing what is now know as the myth of the "juvenile superpredator." In the early 1990s, John DiIulio began forecasting that 270,000 of these "menaces to society will be out on the streets by 2010."
It was not long before scores of politicos and media pundits were preaching the superpredator theory to a wide audience.
"They are called superpredators. They are not here yet, but they are predicted to be a plague upon the United States in the next decade. They are not some creature from outer space; they are our own children," read the 'Tampa Tribune' in May of 1996.
"As a result of all these things school began to adopt Zero Tolerance policies and to bring law enforcement into the schools," Howard explained.
Howard said that in Alabama this also coincided with a time when "more and more middle class African Americans began to leave Birmingham."
When the Birmingham School Board decided to bring in law enforcement they placed them in eight of the nine high school. "They didn't bring the police into Ramsey, because it was a magnet school and was suppose to have 'the better kids,'" said Howard.
Overwhelming data shows that minority students have been by far the most effected by these Zero Tolerance policies and the School Resource Officers who implement them.
School Resource Officers or SROs are active duty police officers who are assigned to schools.
"The schools have abdicated their role in school discipline turning it over to police officers," said Howard.
She says because of the officers police training a school infraction can often result is a student being, "sprayed with mace, put in hand cuffs and taken to family court where they are strip searched and they may or may not be prosecuted."
According to Judith A. Browne in, "Derailed: The Schoolhouse to Jailhouse Track," the increase in the presence of law enforcement in schools, especially in the form of school resource officers (SROs) has coincided with increases in referrals to the justice system, especially for minor offenses like disorderly conduct.
In the study "Stop the Schoolhouse to Jailhouse Track, 'Clayton County, Georgia,' July 25, 2011," it was reported, "Clayton County, Georgia found that with the placement of SROs in schools, the number of referrals directly to the juvenile justice system increased dramatically, from approximately 89 referrals per year in the 1990s to 1,400 per year in 2004."
According to a study by the Advancement Project, "Harsh school policies and practices and an increased role of law enforcement in schools have combined to create a 'schoolhouse-to-jailhouse track' in which out-of-school suspensions, expulsions, and school-based arrests are increasingly used to deal with student misbehavior, especially for minor incidents, and huge numbers of children and youth are pushed out of school and into the juvenile and criminal justice systems. This is more than an education crisis; it is a racial justice crisis because the students pushed out through harsh discipline are disproportionately students of color."
In the incidence of police macing kids in the Birmingham school system the board has maintained that this is "a police policy not a school policy," says Howard. "The schools maintain that this is not their responsibility because they have no authority of the School Resource Officers."
Evidence seems uneven as to whether SROs make schools safer or improve students behavior and leans heavily toward a negative impact. There seems little doubt that such policies are doing more harm than good.
This is the conclusion recently reached by the Maryland State Broad of Education. Last month, Maryland school officials approved sweeping changes to the state's discipline policy banning zero-tolerance approaches and requiring local school boards to emphasize rehabilitation over punishment. "No student comes to school 'perfect,' academically or behaviorally. We do not throw away the imperfect or difficult students," the state board wrote in a report explaining the changes.
The board also instructed the state's Education Department to identify local districts that disproportionately suspend or expel minority students. The local school were given one year to reduce the disparity and three years to eliminate it.
"It is my goal to inspire people to come together on these issues," said Howard. "I have found that normal party lines can be blurred because we are talking about kids. Most reasonable people with heart can understand that any system that takes away the American dream for a certain group of kids because of their race or the class or where they are born is not what our country is about."
Howard says that though her work and the work of the SPLC and others that she hopes there will be a brighter future for all of Alabama's kids.
Prosecution accepts misdemeanor plea in high-profile environmental administrator's case 
The plea deal came shortly before Jefferson County Circuit Court Judge Stephen C. Wallace was to hear arguments on selective and vindictive prosecution.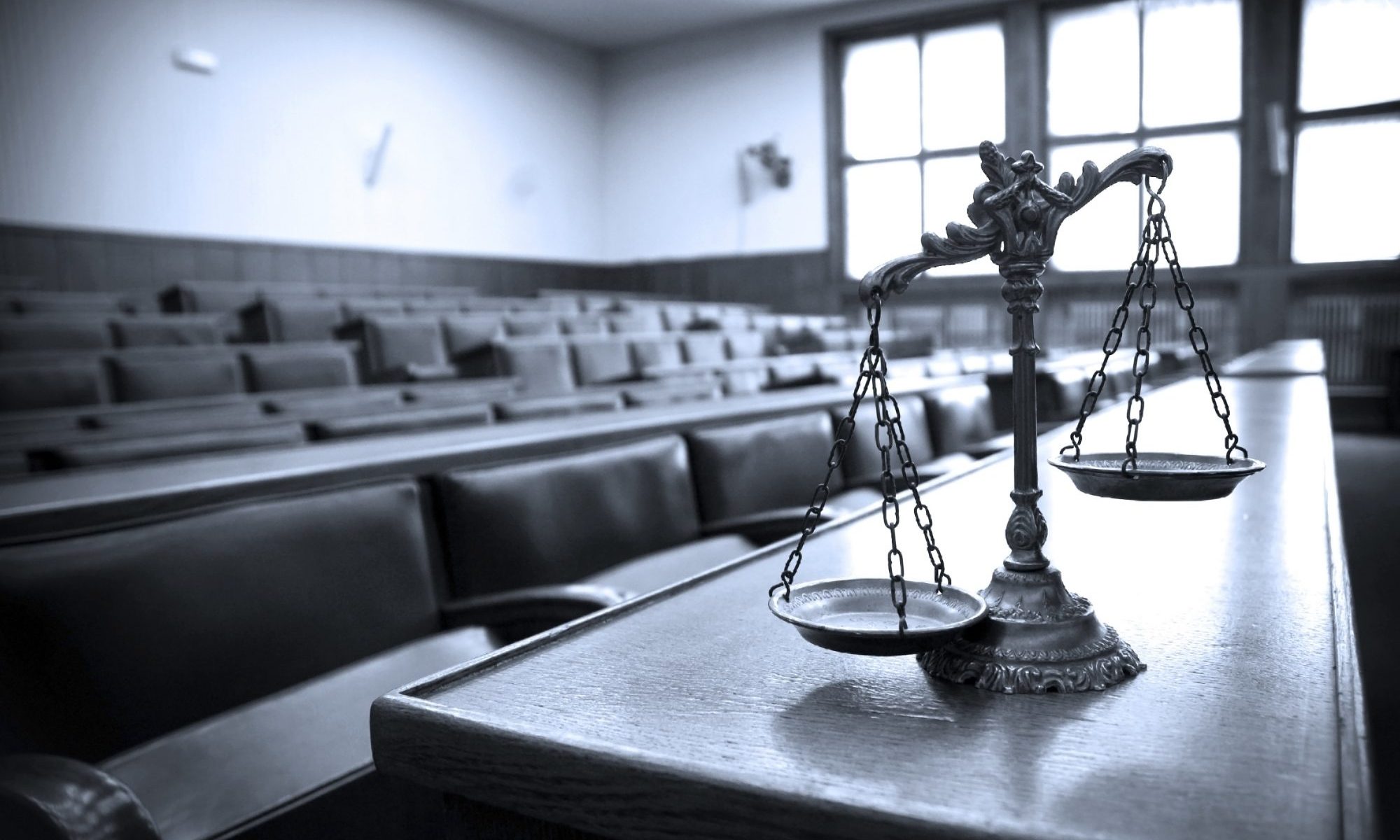 Almost two years ago, Trump administration EPA Region 4 Administrator Onis "Trey" Glenn III was charged with more than a dozen state felony ethics violations. On Monday, he pleaded guilty to three misdemeanor charges after reaching a plea agreement with the prosecution.
The plea deal came shortly before Jefferson County Circuit Court Judge Stephen C. Wallace was to hear arguments on selective and vindictive prosecution.
According to a statement from the Ethics Commission at the time, Glenn, along with former Alabama Environmental Management Commissioner Scott Phillips, was charged after a Jefferson County grand jury returned indictments against the two on Nov. 9, 2018, according to a statement from the Ethics Commission.
Rather than moving forward with the case, prosecutors dropped the felony charges against Glenn. They opted to reach an agreement to accept a plea on three counts of "unintentional" violations of the ethics code. Glenn received a two-year suspended sentence for his actions.
"In the interest of efficiency, we were pleased to take advantage of the opportunity to resolve this matter," Glenn's attorney Matt Hart told APR when reached for comment. "My client pleaded to unintentional, misdemeanor violations of the ethics law, and the matter is concluded."
Questions surround the prosecution's decision to settle the case for a confession to minor offensives in such a high profile case. Still, from the beginning, the case was marred by allegations that the Alabama Ethics Commission's lawyers had mishandled the investigation and indictments.
Indictments against Glenn and Phillips were reported by AL.com even before the pair was arrested or served with the indictments. In AL.com's report, Ethics Commission Executive Director Tom Albritton said that then-Jefferson County District Attorney Mike Anderton had requested the Ethics Commission help indict the two men.
As first reported by APR, shortly after Glenn and Phillips' indictments, Albritton and his team's actions raised serious questions about the process that led to charges against the two men. APR reported that Albritton and Ethics Commission lawyer Cynthia Propst Raulston approached Anderton, and he did not request help with the case from the commission, as was reported in AL.com.
Later, APR confirmed that the Ethics Commission approached Anderton, contradicting Albritton's public statement. In a sworn statement given on Feb. 9, 2019, Anderton said it was Ethics Commission lawyers who approached him, as first reported by APR in November of last year.
According to Anderton, in the fall of 2018, Propst Raulston approached him because "she had a case she wanted to present to the Jefferson County Grand Jury."
He further states, "I told Ms. Raulston that I would facilitate her appearance before the grand jury but that my office did not have the resources to support her case. I also told her that she would have to prosecute the case herself."
These and other aberrations came into sharper focus when Hart — the state's most famous prosecutor of his generation turned defense attorney — began diving into the particulars of the prosecution's case.
Glenn's defense argued from the start that procedural process was circumvented when Albritton and Propst Raulston took the complaint directly to a grand jury rather than the Ethics Commission as prescribed by the Legislature.
An ethics commissioner told APR privately that the commission was never informed about a complaint against the two men, nor was the investigation.
According to internal sources, actions taken by Albritton and Propst Raulston created turmoil at the commission and raised a question about who would prosecute the case on the state's behalf.
During the process, Albritton, Propst Raulston, and other attorneys for the commission asked the attorney general's office to take over the case; however, according to sources within the office, the AG turned them down after a review found "statutory problems" with how the case against Glenn and Phillips was handled.
In a motion to dismiss, the defense said, "In sum, the Ethics Commission Staff trampled Mr. Glenn's rights in obtaining the indictment without giving him his required notice and an opportunity to be heard as required by the Alabama Ethics Act, and then after indictment denied him notice as guaranteed by the Grand Jury Secrecy Act and failed to protect his presumption of innocence as required by the Rules of Professional Conduct."
While not explicitly noted in the motion to dismiss, the relationship between environmental group GASP and the prosecution was a subject that would have been heard in the hearing on selective and vindictive prosecution.
Immediately following Glenn and Phillips' indictment, GASP posted a celebratory tweet, even taking credit for the indictment.
Just so y'all know, Gasp made this possible. We were the ones whose presentation was shared by Glenn and Phillips. We paid for the exhibits in PACER so we could piece this story together. We did the leg work and the organizing. We need your support to keep doing it! https://t.co/5ubmIMciEQ

— GASP (@gaspgroup) November 13, 2018
Former GASP director Stacie Propst is the sister of Ethics Commission lawyer Propst Raulston who presented the case to the Jefferson County grand jury.
While many in the environmental community celebrated Glenn's indictment, the defense argued the prosecution took an illegal short cut to indict him, which denied Glenn due process and amounted to selective and vindictive prosecution.
Monday's plea agreement ended the two-year drama without further exposure as to what happened behind the scene. Phillips's case is still pending.