Using the law to bring a brighter future to all Alabama kids
By Bill Britt
Alabama Political Reporter
BIRMINGHAM— Recently a federal court ruled that all current and future Birmingham City students will be represented in the Southern Poverty Law Center's (SPLC) lawsuit against the Birmingham Police Department which seeks to end the use of pepper-spray on students by police officers stationed in the city schools. The ruling makes the SPLC's case a class action lawsuit against the Birmingham Police Department on behalf of these students.
Ebony Howard, is the SPLC's lead attorney in the lawsuit, Ms. Howard is a juvenile justice policy specialist.
This is one of several cases that is bringing attention to the School-to-Prison Pipeline here in Alabama and around the nation.
"The school-to-prison pipeline is rooted in a number of things but one of the biggest is this attitude that has seeped its way into policies that are suppose to be neutral and objective," says Howard.
The Birmingham school system started down the road that has led to macing children in 1996. "That was the year the Birmingham school board invited the police into the school system," Howard said.
She says that the 1990s was a time when many horrible events occurred around the nation.
According to a CDC report dated January 2008, "During July 1999—June 2006, a total of 116 school-associated homicides occurred among students (an average annual homicide rate of 0.03 per 100,000 students) and were associated with 109 events. These type of numbers and the accompanying media reports caused many to ask if school violence had not reached a critical mass.
"This was a time when many bad things were happening in schools such as Columbine," said Howard. "Out of this came this theory called the 'superpredator' and the thinking was that kids would rise up and there would be this big crime spree."
Princeton professor John DiIulio is credited with inventing what is now know as the myth of the "juvenile superpredator." In the early 1990s, John DiIulio began forecasting that 270,000 of these "menaces to society will be out on the streets by 2010."
It was not long before scores of politicos and media pundits were preaching the superpredator theory to a wide audience.
"They are called superpredators. They are not here yet, but they are predicted to be a plague upon the United States in the next decade. They are not some creature from outer space; they are our own children," read the 'Tampa Tribune' in May of 1996.
"As a result of all these things school began to adopt Zero Tolerance policies and to bring law enforcement into the schools," Howard explained.
Howard said that in Alabama this also coincided with a time when "more and more middle class African Americans began to leave Birmingham."
When the Birmingham School Board decided to bring in law enforcement they placed them in eight of the nine high school. "They didn't bring the police into Ramsey, because it was a magnet school and was suppose to have 'the better kids,'" said Howard.
Overwhelming data shows that minority students have been by far the most effected by these Zero Tolerance policies and the School Resource Officers who implement them.
School Resource Officers or SROs are active duty police officers who are assigned to schools.
"The schools have abdicated their role in school discipline turning it over to police officers," said Howard.
She says because of the officers police training a school infraction can often result is a student being, "sprayed with mace, put in hand cuffs and taken to family court where they are strip searched and they may or may not be prosecuted."
According to Judith A. Browne in, "Derailed: The Schoolhouse to Jailhouse Track," the increase in the presence of law enforcement in schools, especially in the form of school resource officers (SROs) has coincided with increases in referrals to the justice system, especially for minor offenses like disorderly conduct.
In the study "Stop the Schoolhouse to Jailhouse Track, 'Clayton County, Georgia,' July 25, 2011," it was reported, "Clayton County, Georgia found that with the placement of SROs in schools, the number of referrals directly to the juvenile justice system increased dramatically, from approximately 89 referrals per year in the 1990s to 1,400 per year in 2004."
According to a study by the Advancement Project, "Harsh school policies and practices and an increased role of law enforcement in schools have combined to create a 'schoolhouse-to-jailhouse track' in which out-of-school suspensions, expulsions, and school-based arrests are increasingly used to deal with student misbehavior, especially for minor incidents, and huge numbers of children and youth are pushed out of school and into the juvenile and criminal justice systems. This is more than an education crisis; it is a racial justice crisis because the students pushed out through harsh discipline are disproportionately students of color."
In the incidence of police macing kids in the Birmingham school system the board has maintained that this is "a police policy not a school policy," says Howard. "The schools maintain that this is not their responsibility because they have no authority of the School Resource Officers."
Evidence seems uneven as to whether SROs make schools safer or improve students behavior and leans heavily toward a negative impact. There seems little doubt that such policies are doing more harm than good.
This is the conclusion recently reached by the Maryland State Broad of Education. Last month, Maryland school officials approved sweeping changes to the state's discipline policy banning zero-tolerance approaches and requiring local school boards to emphasize rehabilitation over punishment. "No student comes to school 'perfect,' academically or behaviorally. We do not throw away the imperfect or difficult students," the state board wrote in a report explaining the changes.
The board also instructed the state's Education Department to identify local districts that disproportionately suspend or expel minority students. The local school were given one year to reduce the disparity and three years to eliminate it.
"It is my goal to inspire people to come together on these issues," said Howard. "I have found that normal party lines can be blurred because we are talking about kids. Most reasonable people with heart can understand that any system that takes away the American dream for a certain group of kids because of their race or the class or where they are born is not what our country is about."
Howard says that though her work and the work of the SPLC and others that she hopes there will be a brighter future for all of Alabama's kids.
Print this piece
840 hospitalized with confirmed, suspected COVID-19 in Alabama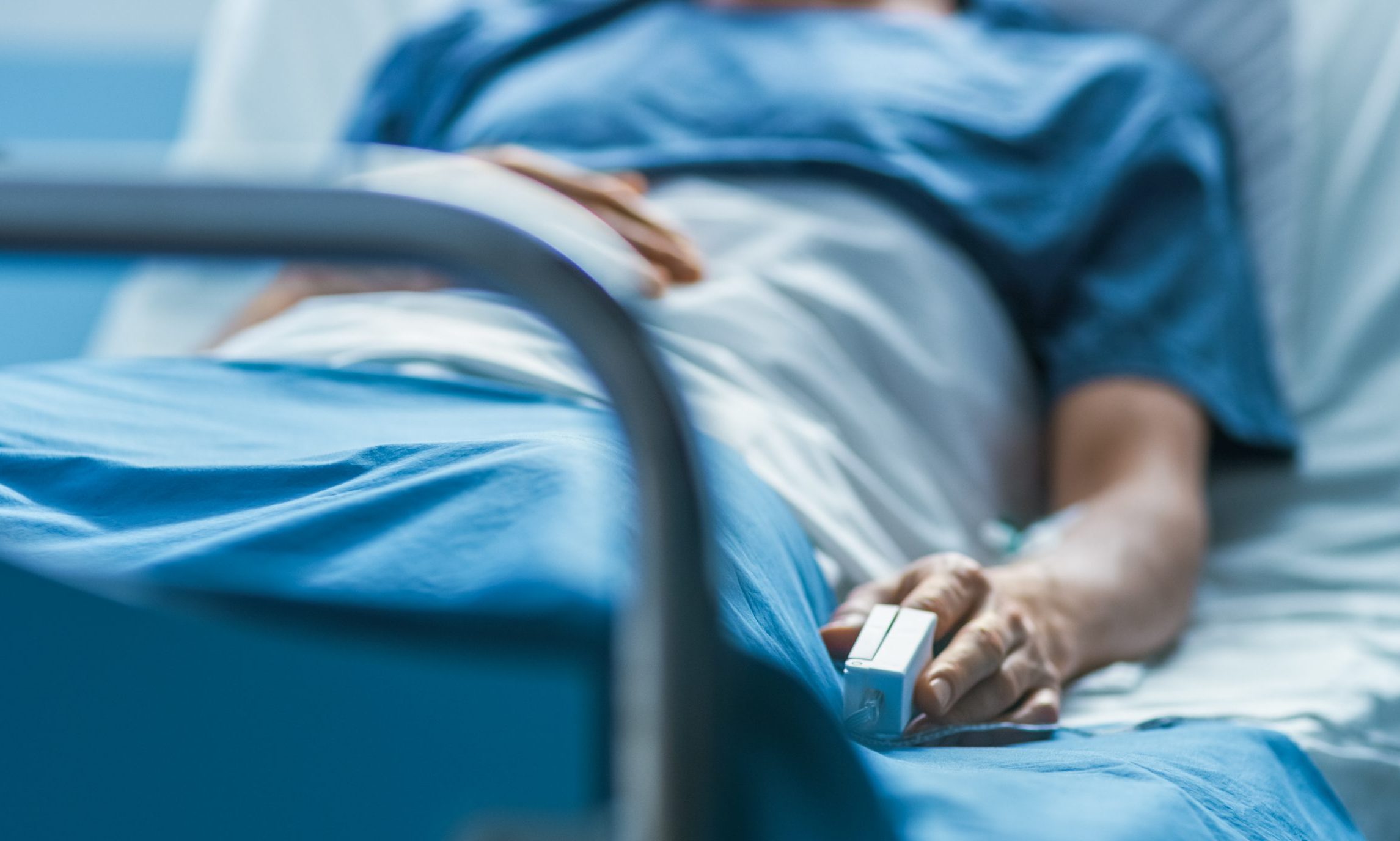 More than 800 people are hospitalized in Alabama with a confirmed or suspected diagnosis of COVID-19, the disease caused by the novel coronavirus.
State Health Officer Scott Harris said Friday evening that 255 people are hospitalized with a confirmed positive case of the virus. An additional 586 people are hospitalized with a suspected case of the virus, pending results of a test.
The rising number of hospitalizations, confirmed cases in nursing homes and the number of infections among the state's health care workers — which is as high as 200 cases — contributed to Gov. Kay Ivey's decision to issue a stay-at-home order Friday evening.
With 255 hospitalized confirmed cases, that means about 17 percent of the state's confirmed cases are hospitalized.
Not all of the patients in the group of suspected cases will end up testing positive for the virus, though, Harris said.
Some could be flu, pneumonia or some other unknown respiratory illness. Tests will need to be completed on those to determine if they truly have the virus, but hospitals are treating them as if they do have the virus.
By Friday evening, 1,535 people in Alabama have tested positive for COVID-19. There have been at least 38 reported deaths.
APR has been analyzing data released by Alabama hospitals or provided to APR for the past two weeks in an attempt to determine how many people are hospitalized in the state.
Our analysis, as late as Wednesday, showed that about 120 people were hospitalized with confirmed cases.
The numbers from the state health officer today, reported by the Alabama Incident Management System, are higher than our highest estimates because our data only included ten of the state's largest hospitals. The number of confirmed hospitalizations is also growing.
UAB said Friday afternoon that it is treating 62 positive inpatients, up from 52 at the beginning of the week.
In the middle of a severe outbreak in Chambers and Lee counties, East Alabama Medical Center said Friday that it has 32 positive patients and 20 more suspected patients. It's already discharged 19 people from inpatient care.
The number of hospitalized patients in Alabama is expected to grow until at least April 17, when modeling from the University of Washington's Institute for Health Metrics and Evaluation suggests Alabama will reach its peak resource usage.
At that point, the modeling shows that Alabama could be short 20,000 hospital beds and short 5,000 ICU beds. Harris said the Alabama Department of Public Health has found the IHME's modeling helpful for its timeline, but he's hopeful that the numbers may not be so high.
"I'm not saying they're wrong but I think that the timeline is the part that I really feel like has been most useful," Harris said. "I think that's the part where there's the least amount of variability."
Alabama is already facing difficulty in finding new ventilators to bolster its surge capacity. Harris said Friday in an interview with APR that the state requested 500 ventilators from the national strategic stockpile, but the Department of Health and Human Services doesn't appear likely to fulfill that request any time soon. The state has added a few hundred ventilators to its capacity by converting anesthesia machines and veterinary ventilators into ventilators that can be used for COVID-19 patients.
The U.S. Army Corps of Engineers is also looking at hospitals and other sites around the state that can be converted into field hospitals.
East Alabama Medical Center in Opelika, Harris said, is under particular strain already because of a large outbreak in Chambers and Lee County, contributing to its rising hospitalizations numbers.
"There's no question that what's going on in Opelika right now is related to Chambers County," Harris said. "You know that hospital is really having a difficult time right now, and it is, by and large, connected to this outbreak that we've seen in Chambers County."
Chambers County, by far, has the largest per capita number of cases in the state. The Montgomery Advertiser's Melissa Brown reported Friday that the outbreak could be linked to church services. EAMC has said the same.
"There certainly seems to have been a church homecoming event that involved a large number of people," Harris said. "It was before Jefferson County even issued their first order so you know it was kind of before it was on everybody's radar locally in Alabama. And I think a lot of cases have been connected to that."
East Alabama Medical Center also released its own modeling Friday, and it shows that in a worst-case scenario, that hospital alone could be faced with 1,750 patients on April 23.
That scenario is unlikely to play out because it assumes no social distancing, but even better-case scenarios suggest between 500 and 1,000 people could be hospitalized at EAMC alone if fewer 75 percent of the public adheres to social distancing.
"Social distancing is the number one denominator," said Dr. Roberts, EAMC's chief of staff.  "If we do a poor job of that—50 percent or less—then we're in a situation where our hospital simply cannot handle the influx of ICU patients we will see or the number of ventilators we will need, and many people will die as a result. This includes even those without COVID-19 because we simply will not have the staff and equipment to keep up."
If more than 75 percent of the population adheres by social distancing, EAMC's modeling concludes, then the peak number of patients at the hospital at one time would be 74. But the peak wouldn't be until June 15, so people would have to do the right thing for more than two months.
"And that only gets us to the peak," Roberts said. "We would still have COVID-19 in the community."
UAB's director of infectious diseases, Dr. Jeanne Marrazzo, said Thursday that hospitals across the state are facing a near-term shortage of personal protective equipment — a situation she called "dire."
"The situation is dire," she said. "It is not just masks. It's gloves. It's hand sanitizer. It's gowns."
In some of the PPE categories, the number of days left before supplies run out is in the single digits. The hospitals may get new shipments of supplies, but if the situation deteriorates, the shortages might worsen.
"This is not a hypothetical scenario," Marrazzo said. "This is real. And these are the people who are working to take care of you and your family in our communities every single day, who are being asked to be concerned, and sometimes even make decisions about who gets to use the various degrees of PPE."
Alabama is one of a few states that is not regularly releasing hospitalization data. In the interview with APR Friday, Harris said the Alabama Department of Public Health is working to begin providing that data regularly.
"We are about to do that," Harris said. "We're not trying to not put it out. It's just been an issue with our GIS people in trying to work it out."
Print this piece