Rob McHugh Campaigning for House District 30 Seat
By Brandon Moseley
Alabama Political Reporter
Election campaigns are a lot of hard work.  Contested campaigns can be very demanding struggles.  Most people decide not to run for elected office because it is just too much of a struggle.  For Rob McHugh this election is far from the most difficult struggle that he has faced.
In 2003, the Steele Republican was the owner of his own electrical business but he was experiencing some muscle cramps and numbness in his hands which were interfering with his ability to do his job as an electrician. His doctors diagnosed him with amyotrophic lateral sclerosis, better known as Lou Gehrig's disease or simply ALS.  The most common of the motor neuron diseases is still considered a death sentence and McHugh's doctor told him to get his affairs in order because he would be dead by 2005.
Rob McHugh would not accept the scientific fact that he had less than 24 months to live.  Slowly he lost use of both of his arms and eventually he lost the use of both his legs.  Typically that is followed by the loss of the ability to speak, the ability to swallow, difficulty breathing, which typically leads to death.  McHugh however is not typical.  Where most ALS patients wait in vain for a new drug that will cure the condition, McHugh took the bold alternative strategy of assuming personal responsibility for his own condition and fought to regain use of his limbs.  A herbalist and a chiropractor provided help.  Slowly, through a vigorous exercise and training effort he regained use of his arms and legs.  McHugh could no longer do his job as an electrician because he no longer had the fine motor skills necessary to perform at a high level so he went to work with his dad in the nursery business managing greenhouses on his family's farm.  Eventually he was forced out of the nursery business because of repeated attacks on his greenhouses by metal thieves.  McHugh told 'The Alabama Political Reporter' that they caught the last thief with $30,000 worth of greenhouse equipment at a metal yard where he had just received $900 for it.   McHugh has supplemented his income over the years as a singer/songwriter.
The Board member of the St. Clair County Farmer's Federation knew he needed a job that he could perform at a high level despite his physical challenges.  To this day he has not restored all the strength in his hands but otherwise his health and full use of his limbs has been restored through hard work and either luck or divine assistance.  McHugh decided that he would become an ALFA agent and began the studies necessary to get his Alabama insurance license.  When he successfully finished all of his class work and passed the Alabama Insurance exam, ALFA (despite his long relationship with them) told him that he was not experienced enough to be an ALFA agent.  Undeterred, McHugh is now an agent for Farmer's Insurance.
Rob McHugh told 'The Alabama Political Reporter' that he is a longtime friend of former District 30 Representative Blaine Galiher and would never have run against the former Republican incumbent.  When Rep. Galiher resigned to become Governor Bentley's Director of Legislative Affairs, many of McHugh's friends urged the insurance agent to run for the vacant Alabama House District 30 seat.
McHugh said that he talked with his family and made the decision to run as a Republican for the House District 30 seat.  Rob McHugh told 'The Alabama Political Reporter' that, "I am good at helping people figuring out things.  I will do what I can to help."
Mr. McHugh said that he is pro-life, pro-gun, and opposes raising the tax burden on Alabama families. McHugh said that the state should pay back the money that was raided from the Alabama trust fund.  McHugh said that all the revenues from the internet sales tax that Gov. Bentley is lobbying for should be used to pay off the trust fund diversion when that money comes in.  McHugh said that the internet sales tax should bring in $130 million.
McHugh told 'The Alabama Political Reporter' to save money, "We can streamline more programs" and that the state should, "quit spending what we don't have."  McHugh said that ending the DROP program will help the finances some.   McHugh said that he did favor Governor Bentley's plan to offer incentives to coax veteran state employees to retire.  McHugh said that he is concerned about an Alabama Policy Iniative plan that would replace the state workers' pensions with 401 (k)s. McHugh was concerned that the state would have a difficult time recruiting and retaining teachers and state workers when the economy turns around if surrounding states had a better benefits package.   Mr. McHugh said that he would need to get the opinions of the people in his district before making a big decision like that.
McHugh said, "I think we need to generate more revenues."  McHugh however opposed the $2 a pack cigarette tax hike proposed by Rep. Joe Hubbard as being too large.  McHugh said that the state needed to be more careful with tax breaks and incentives packages.  He cited as an example the Sax distribution center built in Steele.  The company came for the incentives and then "just packed up and left" after just a few years costing tax payers millions.
McHugh said that he represents the people on two state boards and serves on ten committees and boards throughout the district.   When state prison farms were selling produce at just $2 a box, McHugh said that the tomato farmers called him and he worked successfully to prevent the prison farms from competing with Alabama farmers.
Mr. McHugh said, "I will represent the people of the district" and said that he "wants to do what is right for people."  McHugh said even though he lives in St. Clair County he has family and friends in Etowah County as well and he is, "not biased towards one county or the other."
McHugh said that he has not been asking for campaign contributions because he doesn't want to be beholden to anyone when he gets to Montgomery.  "I don't want to owe any favors,"
McHugh's wife is a PE teacher and they have two children a 9 year old and a 5 year old.
Rob McHugh faces former Etowah County School Board President Mack Butler in the special election Republican Primary on Tuesday, October 23.  House District 30 is composed of parts of Etowah and St. Clair Counties.
Prison worker says excessive pepper spray may have killed inmate
A prison worker says the amount of pepper spray used was excessive, and that officers knowingly and intentionally put the inmate's life in jeopardy.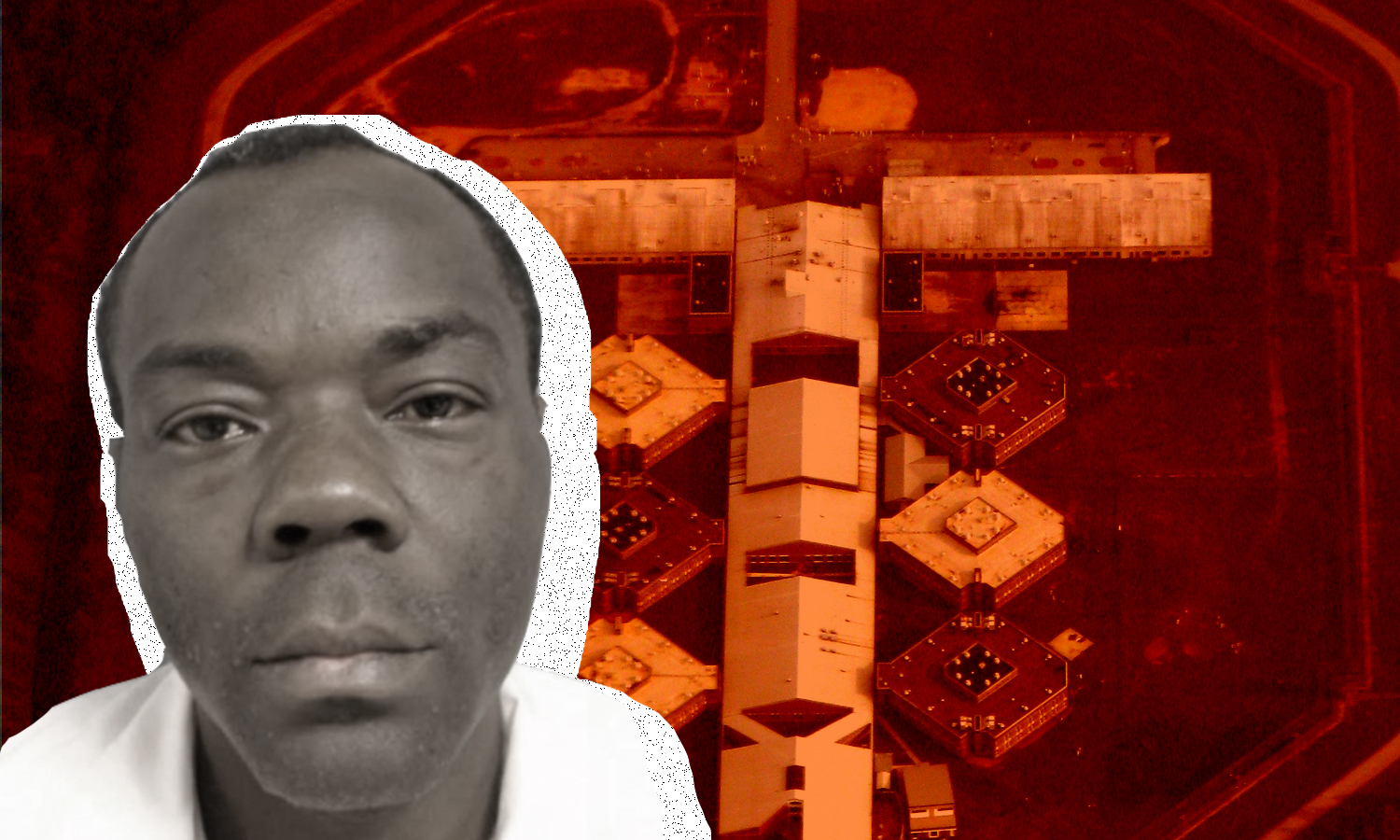 It's not yet clear what caused the death of 38-year-old Darnell McMillian after he was pepper sprayed inside an Alabama prison last month, but a prison worker says the amount of pepper spray used was excessive, and that officers knowingly and intentionally put his life in jeopardy.
Some time around 6 p.m. on June 22, three correctional officers placed McMillian in suicide cell S-11, with an inmate who was known to be aggressive and who was already on suicide watch, according to a prison worker with knowledge of the incident, who reached out to APR to discuss the death because the person said it troubled them.
The ADOC worker asked not to be identified because the person is still employed with the department.
"He shouldn't have been doubled up with somebody," the worker said of the aggressive inmate already in cell S-11. "It was very clear that the person in that cell was threatening."
The worker said the officers enticed the two men to fight, and once the inmate began threatening McMillian, McMillian took the first swing to hit the man.
The three officers standing outside then deployed a pepper spray called Cell Buster into the cell, the worker said. Cell Buster is a potent spray used by correctional staff and produced by the Chicago-based company Sabre.
"The inmate was yelling that he couldn't breathe," the employee said. "One Cell Buster is enough to do a lot of damage. There were three officers present at the time of this, and there were three cans of Cell Busters sprayed."
The employee said that once McMillian was pulled from the cell, he was almost unconscious and then "went completely unconscious, because he was coughing and aspirating."
The cell was then cleaned by inmates, except for some spots of blood, which the worker said might make it appear to have been a homicide by the other inmate, but the worker said several staff members at the prison believe the death may have been caused by excessive use of pepper spray.
"He was on his back when they were getting him to the infirmary, which can also cause asphyxiation, especially if he's coughing and saying he can't breathe. That spray can make you vomit," the worker said.
While there are video cameras that record each suicide cell, the worker said they do not believe there is footage from cell S-11 during the time of McMillian's death. The employee said they've been through many incidents in the prison but that "this one seems pretty bad."
The worker said it's not clear why the officers encouraged a fight between the other inmate and McMillian, but from experience, the person said some officers will do so when an inmate angers them.
The employee said when they read APR's first article on McMillian's death, and there was little information on what happened, they decided to reach out.
"I'd rather share it and put it out there," the person said. Some details of what the worker said were corroborated by the Jefferson County Coroner's office.
Jefferson County Coroner Bill Yates told APR on Thursday that McMillian's final cause of death awaits results from the autopsy, which can take between four and six weeks, but that there did not appear to be any external injuries that could have caused his death.
McMillian was pronounced dead at Donaldson prison at 7:49 p.m. on June 22, Yates said.
Yates, reading from his notes on the incident, said that in the moments before his death, there appeared to be a physical altercation between McMillian and another inmate, and that correctional officers used pepper spray to stop the fight.
"Obviously, Department of Corrections staff is going to step in to stop that, and it's my understanding that after that, he was having complaints of not being able to breath," Yates said. "I think they used — there was some pepper spray that was used to stop that, and he immediately went, from our understanding, to the infirmary."
"From our autopsy, I don't believe we found any type of trauma that would explain death," Yates said.
His office is awaiting lab results, to include toxicology and other lab work to determine if drugs or an unknown medical condition may have been factors in his death, Yates said. McMillian didn't have a history of any heart conditions, but Yates said lab results could reveal one if in fact he had a condition.
Asked if it's possible to die from exposure to a large amount of pepper spray, Yates said "I haven't heard of it, not to say it can't happen."
"I think you could pass away from extreme amounts of anything," Yates said, but he's never known of a death that resulted from large exposures to pepper spray.
Yates said there have been no reports to his office of any other inmate in that cell, or any ADOC staff, experiencing health problems as a result of the incident.
A 2003 study by the U.S. Department of Justice's National Institute of Justice on the use of pepper spray by police and corrections staff in North Carolina found that two cases of the 63 studied resulted in death from the use of pepper spray, and that both incarcerated persons who died had asthma. In only one of those cases, however, a large amount of pepper spray was used on the man, and the positioning of the man's body may have been a factor as well.
"Pepper spray was used more times in this case than in any other, but according to police officers, it was ineffective. The subject, who was obese, was handcuffed behind his back and placed in a facedown position when being transported," the report states. "The difficulty of breathing in this position may have been compounded by the damage already done to his airways."
In June, a 35-year-old inmate named Jamel Floyd died after correctional officers at a federal prison in Brooklyn used pepper spray after he had barricaded himself in his cell. He was unresponsive when removed from his cell and prison staff were unable to revive him, according to CNN. The death was under investigation and the U.S. Marshals and the FBI were notified, according to a release by the Metropolitan Detention Center.
According to the Sabre's own promotional video, Cell Buster is to be used in three-second bursts, with the correctional officer checking after each burst to determine if the "desired effects" have been produced, before using it for another 3-second burst. Cell Buster's description states that the product "delivers pain, irritation, inflammation, coughing, temporary blindness and redness of skin."
ADOC spokeswoman Linda Mays in a message to APR on Thursday said that the department's Law Enforcement Services Division is investigating all aspects of the incident.
"While we would like to address your questions and provide insight that would be helpful to you, at this juncture in the process we simply cannot provide information that would compromise the integrity of our ongoing investigation. More information will be available upon the conclusion of our investigation into Daniel [sic] McMillian's death," Mays wrote.