Threats, Lies and bullying, the unfortunate blowback to a story
By Bill Britt
Alabama Political Reporter
MONTGOMERY—It would be nice to believe that the first amendment concerning freedom of the press was the founder's denunciation of all double-speak, subterfuge, lies and cover-ups.
Freedom of the press encompasses many things, The right to report the truth without fear of reprisal should be one of them but it is not.
Of course there are those who want to suppress this freedom to retain power and to cover up bad deeds. There are some who will resort to threats, bullying and even violence against those who print the truth about them and their activities.
Recently, we published a story that said the Alabama's Senate President Pro Tem Del Marsh requested money from the Poarch Creek Band of Indians.
In requesting the money, Mr. Marsh did nothing wrong and in giving the money the PCI was blameless as well.
Marsh's office was contacted around 10am on Tuesday and given the details of the pending report so as to give the Senator time to respond.
Derek Trotter who serves as Marsh's communication director text me at 11:16am  and said, "Del is tied up in meetings until shortly after lunch but as soon as he calls me back I'll have him call you." I never received a call from Marsh's office until after the story was published and even then I received no offer to speak with Senator Marsh.
What I was offered were threats, bullying, insults and more from Mr. Trotter and Phillip Bryan, Chief of Staff for Senator Marsh.
I have known Del Marsh for around 5 years. I have broken bread with him. I have help to expose lies that were written about him. I have considered him one of the good guys.
He has always conducted himself with gentlemanly behavior in my presence and has always been courteous and even kind.
Many in the GOP have made a big deal out of being anti-gambling. I have never heard this from the Senator. Some take gaming money on a regular basis but hide the money they receive while wailing loudly against gambling.
This is something I have never heard from Marsh.
This is why I was caught by surprise when Trotter called me yelling early last Tuesday morning.
I am a man who doesn't respond well to yelling, much less at 8:10am. However, I tried to reason with Trotter who said I didn't give Marsh time to respond. This is patently not true as they had from 10am on Tuesday until 6am on Wednesday to call or email me.
Trotter went on to call me unprofessional and more and even accused me of being on the payroll of the PCI.
The PCI are advertisers on our news site. I treat them with respect as I do all of our advertisers. But they are given no special favors other than the truth, which they would receive without advertising. The small amount of money the PCI spends with us would not be near enough to buy me or even my dog Lucy.
The howling like a petulant child or the false accusations did not bother me as much as the threats to deny our news organization access and more. Trotter in no uncertain words informed me I would have a difficult time at the Statehouse if I did not pull they story.
Needless to say our conversation did not end well.
At 8:44am, I received a call from Marsh's Chief of Staff Phillip Bryan. Bryan got his start in government with Mike Hubbard's campaign to take over the Statehouse according to Hubbard's book.
Bryan immediately launched into a diatribe about how unprofessional I was and so forth, at which time I said I would take the story down and look closely at the facts and give them time to think about a response.
I called later to check in with Bryan who had calmed down considerably. I told him I had not made up my mind what I was doing but wanted to let him know that I was still working on the story and said I would let him know my decision.
After prayerful consideration and a thorough inspection of the facts, I sent Bryan and email and then reposted the story.
I have yet to hear from Senator Marsh.
I have been assured that retaliation is in the future and that I should be aware that advertising dollar may be held back.
Of course this is standard fair for some in politics, to hold a news organization's advertisers hostage because they dare print a story that is unflattering to a politician.
In my email to Bryan I said that I hoped the threats that were made were idle.
My intention were to tell a story about how money from the PCI ended up in GOP coffers.
There is a lot more money from gambling that the GOP has taken and it goes back a good ways and to the top. These PAC-to-PAC transfers are full of GOP leadership taking gaming money.
Where are those who will stand up and say enough is enough?
Present ALGOP Chairman Bill Armistead has said he has not taken gambling money. I know many who have not but it is not illegal to take it.
When will someone expose the lying and purge the GOP of this taint?
Is the money that Republicans received from their leadership so precious?
Del Marsh has a always conducted myself as a gentleman in my presence, however, it appears his staff hss not learned to imitate their leader.
My wife and I started this news organization to do what is right. We don't want to harm anyone, now we have been threatened with loss of access and even loss of income.
Is this what politics does to people?
God help us it seems that some in the GOP are just thugs and trailer park mafia.
You say the Democrats were bad?
I promise we will not be intimidated, we will persist, we are on a mission and will not stop.
We thank all of you who have treated us with kindness and fairness. We ask you help us fight the good fight for a better Alabama and not just a more powerful GOP leadership.
Opinion | Inside the Statehouse: Buck's pocket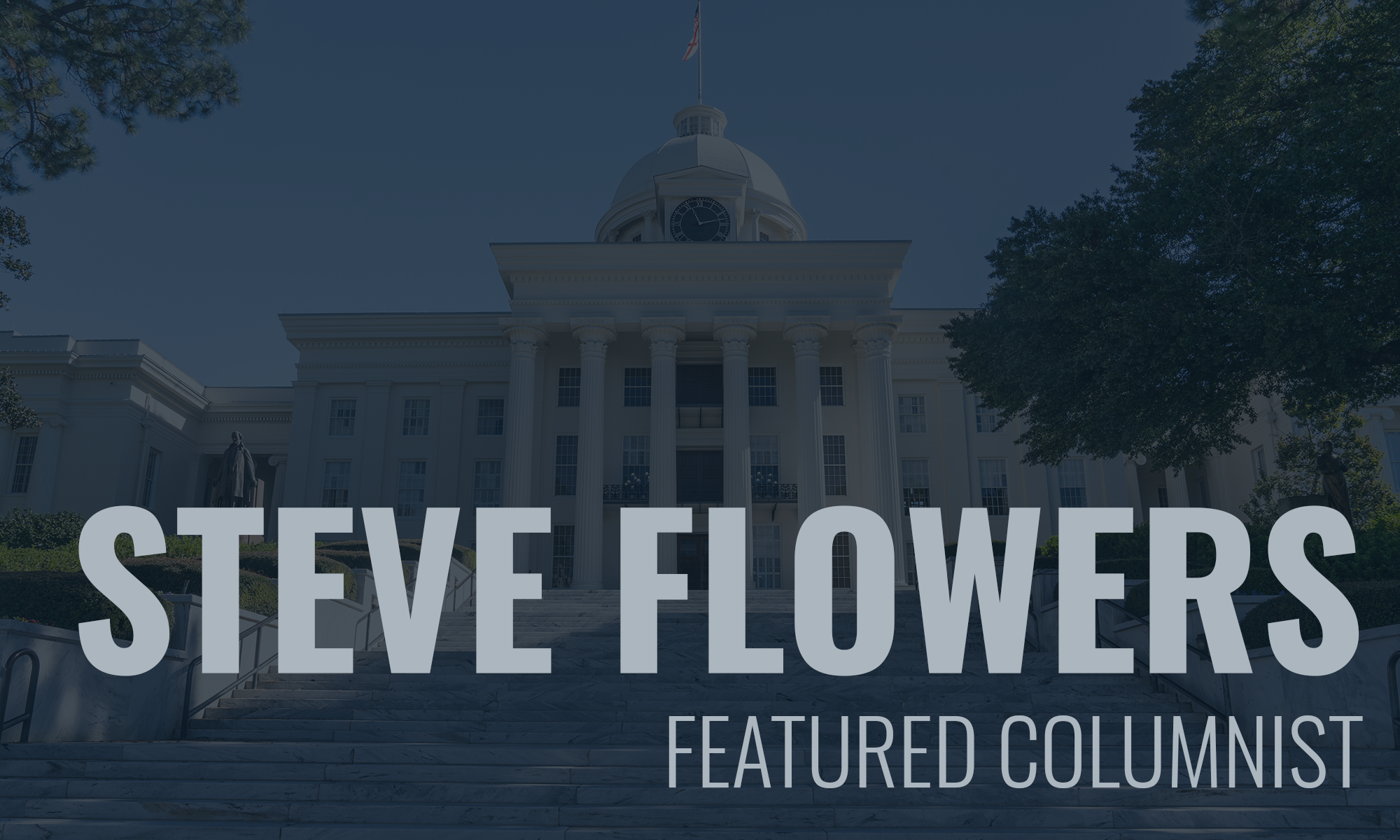 You voted Tuesday on a crowded ballot.
Historically, in Alabama we have voted more heavily in our Governor's race year than in a presidential year. That is probably because we were more interested in the local sheriff and probate judge's races, which run in a gubernatorial year, than who is president. The old adage, "all politics is local," definitely applies here in Alabama.
We not only have a governor's race this year, we have all secondary statewide offices with a good many of them open including Lt. Governor, Attorney General, State Treasurer, Auditor, and two seats on the Public Service Commission. We have five seats on the State Supreme Court, one being Chief Justice. All 140 seats in the Legislature are up for a four-year term. These 35 state Senate seats and 105 House contests are where most of the special interest PAC money will go. And, yes, we have 67 sheriffs and 68 probate judges as well as a lot of circuit judgeships on the ballot.
You may think the campaigning is over. However, some of the above races have resulted in a runoff which will be held on July 17. So get ready, we have six more weeks of campaigning before all the horses are settled on for the sprint in November.
We have a lot of folks headed to Buck's Pocket. Last year after the open Senate seat contest, a young TV reporter for one of the stations I do commentary for asked me about Roy Moore and his loss. I told her ole Moore had gotten on his horse, Sassy, and ridden off into the sunset to Buck's Pocket, which by the way wasn't a long ride from his home in Gallant in Etowah County. She looked at me with a puzzled look. Probably a lot of you are also wondering what I'm talking about when I refer to Buck's Pocket.
For decades, losing political candidates in Alabama have been exiled to Buck's Pocket.  It is uncertain when or how the colloquialism began, but political insiders have used this terminology for at least 60 years.  Alabama author, Winston Groom, wrote a colorful allegorical novel about Alabama politics and he referred to a defeated gubernatorial candidate having to go to Buck's Pocket.  Most observers credit Big Jim Folsom with creating the term.  He would refer to the pilgrimage and ultimate arrival of his opponents to the political purgatory reserved for losing gubernatorial candidates.
This brings me to another contention surrounding Buck's Pocket. Many argue that Buck's Pocket is reserved for losing candidates in the governor's race. Others say Buck's Pocket is the proverbial graveyard for all losing candidates in Alabama.
One thing that all insiders agree on is that once you are sent to Buck's pocket you eat poke salad for every meal. Groom also suggested that you were relegated to this mythical rural resting place forever. However, history has proven that a good many defeated Alabama politicians have risen from the grave and left Buck's Pocket to live another day. Roy Moore may be a good example. He has risen from the grave before. He is only 70, and he may grow weary of eating poke sallet.
Most folks don't know that there really is a Buck's Pocket. Big Jim would campaign extensively in rural North Alabama often one on one on county roads. One day while stumping in the remote Sand Mountain area of DeKalb County he wound up in an area referred to as Buck's Pocket. It was a beautiful and pristine area, but it was sure enough back in the woods. Big Jim who loved the country and loved country folks was said to say that, "I love the country but I sure wouldn't want to be sent to Buck's Pocket to live."
Buck's pocket is now not a mythical place. If you are traveling up the interstate past Gadsden, on the way to Chattanooga, you will see it. There is a Buck's Pocket State Park in DeKalb County, thanks to Big Jim.
So the next time you hear an old timer refer to a defeated candidate as going to Buck's Pocket, you will know what they are talking about.
See you next week.
Steve Flowers is Alabama's leading political columnist. His weekly column appears in over 60 Alabama newspapers. He served 16 years in the state legislature. Steve may be reached at www.steveflowers.us.