Former US Attorney Questions Moore's Foundation for Moral Law in Back Pay Action
By Bill Britt
Alabama Political Reporter
MONTGOMERY—In a last the last few hours before the polls open, new charges are being made against Chief Justice candidate Roy Moore.
Former United States Attorney for the Northern District of Alabama from 1997 until 2001 G. Douglas Jones has questioned Moore's activities with regards to a Ohio lawsuit filed against the Foundation for Moral Law (FLM) a group headed by Judge Moore.
The case involves a judgement against the Foundation for Moral Law by InfoCision Management Corporation. InfoCision is a Bath Township, Ohio, based company that operates call centers. According to Wikipidia, it is "The second-largest teleservice company in the United States, the firm operates 30 call centers at 12 locations throughout Ohio, West Virginia, and Pennsylvania where it employs more than 4,000 people. The company "specializes in political, Christian and nonprofit fundraising, and sales and customer care."
Jones alleges that it appears the FLM transferred assets to Moore to avoid paying a judgement against the non-profit by InfoCision. The lawsuit against FLM began in 2010.
According to Jones, in February of 2011, "They [FLM] say that there is an indebtedness to the foundation for arrears in salary [to Moore] for the past four years. But it doesn't really talk about whether or not there is a contract with Moore for a certain amount of salary. There is nothing to indicate where they arrived at this figure. It doesn't talk about the salary that they reported paying him over the years." see Doc 1.
The meetings minutes list only one item on the agenda and that is that FLM has an indebtedness to Moore."
Jones says, "There is no evidence in the minutes of the indebtedness that is attached to this. There is a promissory note given the same day but there is not a promissory note or any evidence of any indebtedness that they have to Moore."
See Doc 1.
At the board meeting, Moore is given promissory note against the FLM property at One Dexter Avenue in Montgomery. The Warranty Deed shows that Capitol Enterprise sells the property to FLM for $100.00. See Doc 3
In December 2011, there is a second mortgage (Doc 2) on the Dexter property for $498,000,00.
On August 30, 2011, the Ohio court entered a final judgement in favor of InfoCision.
The court awarded InfoCision $345,991.89. On February 3, prejudgment interest in the amount of $119,326.94. See Doc 4
"Low and behold there is a judgement taken against the foundation in the summer of 2011. In December 2011, they actually upped the mortgage again, with no evidence that they owe him [Moore] a dime they up it again another $105K and now they are saying we owe Roy Moore a half a million dollars with no evidence to back it up whatsoever. No contract, no nothing to indicate what they have done," said Jones. "So it at least raises a serious question as to whether or not the Foundation for Moral Law is attempting to try to thwart the creditor that got a judgement against them and secure Roy Moore and line his pockets."
Jones says it is very unusual for a nonprofit to worry about paying its president, ahead of its creditors.
Jones points out that according to groups IRS 990, filing Moore was paid, $55,392K in 2008, nothing in 2009 and $90K in 2010.
The Moore campaign responded by saying, "This is nothing but a last minute attack by Bob Vance on the eve of the election to conceal the fact that he violated Federal law in giving thousands of dollars to Barack Obama in exchange for Obama's appointment of his wife, Joyce Vance, to the office of U. S. Attorney in Birmingham.
Vance now brings up a case in which the Foundation for Moral Law has been involved for over seven years against a telemarketing company which defrauded a great number of charities and has been investigated and fined by the Ohio State Attorney General. The Judge in our case has been removed and the case is now pending before another court.
The Vance campaign wrote in an email, "These allegations are troubling, and if true call into questions Mr. Moore's judgement and adherence to the rule of law – which is the main reason we are in the race in the first place"
Birmingham approves $1.3 million contract for real-time crime center technology
Woodfin repeated that facial recognition capabilities will not be used in accordance with the contract.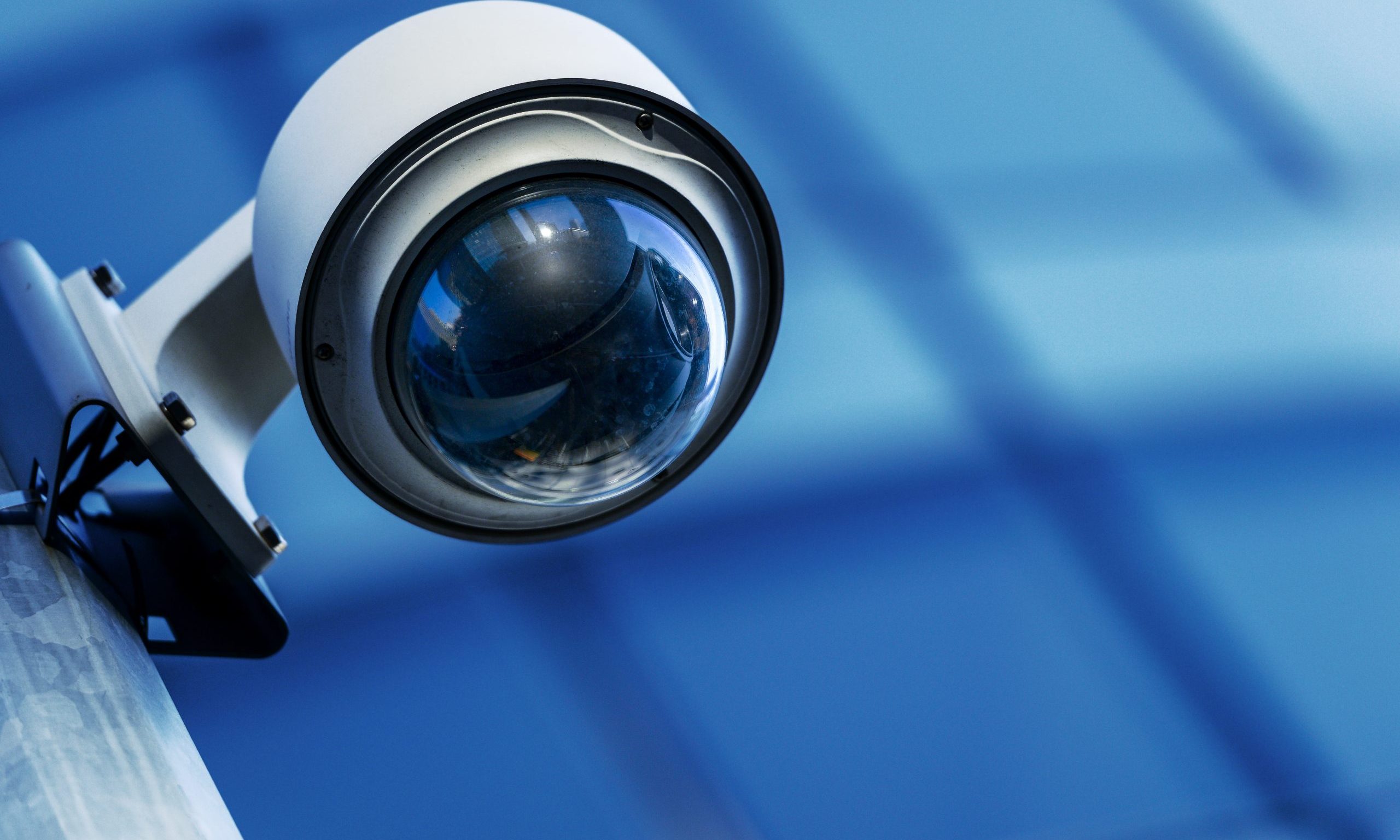 The Birmingham City Council approved a five-year, $1.3 million contract with Motorola this week to provide new technology for the police department's real-time crime center amid unease and public concern over the potential use of facial recognition software within the new systems.
Mayor Randall Woodfin insisted in his remarks made before the council that the new technology is meant to integrate existing hardware and technology inside the real-time crime center. "You're not buying any additional new equipment," he said, "You're buying something to integrate all those systems."
The software suite includes Motorola Solutions's CommandCentral Aware, a system that aggregates video, image and other data information into one interface, and BriefCam, a "video synopsis" system that will further integrate and analyze information from Birmingham's ShotSpotter systems, public cameras and police body cameras.
Briefcam offers facial recognition capabilities, which was the main concern of community members speaking before the council, and the risk that use of the technology could disproportionately affect Black people. Facial recognition technology has a record of racial bias and misidentifies Black people at rates five to 10 times higher than white people.
"Despite assurances that there will not be facial recognition implemented at this phase that does not prevent it from being implemented in the future," said Joseph Baker, Founder of I Believe in Birmingham and one of the Birmingham residents voicing concern on the proposal. "I believe that this software, if fully implemented, can easily lead to violations of unreasonable searches."
Another resident who spoke against the resolution was Byron Lagrone, director of engineering at medical software solutions company Abel Healthcare Enterprises. Lagrone pointed to IBM and Amazon as examples of companies that have halted or abandoned facial recognition and object tracking software altogether over racial bias concerns.
"The prevailing attitude, among technical people is this technology is not effective, and it causes high amounts of harm for next to no gain," Lagrone said.
Woodfin repeated that facial recognition capabilities will not be used in accordance with the contract.
"It's explicit in this contract that facial recognition will not be used," Woodfin said, "[If] facial recognition wants to be used in the future of this city. It would have to be approved by this body. … The mayor's office or the police department doesn't have unilateral power to use facial recognition. That is not part of what our contractual relationship is with Motorola."
Woodfin also clarified that the total $1.3 million price of the contract will not be paid as a lump sum but spread out over the five-year commitment.
The city council voted 8 to 1 to approve the contract, with District 8 Councilman Steven Hoyt speaking in favor of the use of facial recognition capabilities.
"You can't say, 'I'm going to build a house but I'm not going to use the restroom,'" Hoyt said. "If it's in the house, you're going to use the restroom. … If it has the capability of facial recognition, guess what's going to happen? You're going to use it. I'm going to vote for it because I know we've got to have every tool we can garner to fight crime, because it's out of hand."
Hoyt also suggested a review of the information collected by the new system apparatus.
"I do think, for the public's sake, we need to have some way we review that and see how it's being used," Hoyt said. "We need that to go along with this."
District 3 Councilwoman Valerie A. Abbott — who said she was the victim of a burglary the day before the vote — echoed the mayor's insistence that the facial recognition capabilities would not be deployed unless authorized by the city council, reading a letter from Motorola stating "in order to enable facial recognition, Motorola will require an addendum or change order to the contract," which would have to come before a public meeting of the city council.
"I too would not want facial recognition," Abbot said, "I'm voting in favor of this because the majority of my constituents are telling me they want more and better policing, capture of criminals, prevention of crime."
District 5 Councilman Darrell O'Quinn was the lone no vote among the near-unanimous city council, stating that he had "some reservations about how we're doing this and will vote my conscience." 
Later, O'Quinn was quoted in BirminghamWatch, saying his vote reflected his concerns about "taking on a new debt obligation in the midst of a projected $63 million shortfall in revenue."