No New Taxes, Big Tobacco and Campaign Contributions: PART TWO The Ties that bind
By Bill Britt
Alabama Political Reporter
Montgomery – In 2010, Altria, the parent company of Phillip Morris, gave almost $500,000 in campaign contributions that were then funneled into the coffers of GOP leadership and on to republican candidates. 
There as been a fierce opposition by the GOP to raise taxes of tobacco products, while cutting funding to programs that encourage people to quit smoking.
In fiscal year 2012, tobacco-generated revenue for Alabama was $237 million according to tobaccofreekids.org, an organization that is  "a leading force in the fight to reduce tobacco use and its deadly toll in the United States and around the world."
According to the Center for Disease Control (CDC) Alabama should have spend $56.7 million in fiscal year 2012 on tobacco prevention. 
This was part of the Master Settlement Agreement reached with the tobacco companies in 1998. 
Figures for 2012 were not available but in 2011, the state allocated $861,292 for the tobacco prevention program, a nearly 60 percent cut in funding from FY2010 and FY2009.
In addition, Alabama is receiving $2.7 million in federal funds dedicated to tobacco prevention and control:
$1.3 million from the U.S. Centers for Disease Control and Prevention in a 12-month grant for the period beginning April 2011 (from annual appropriations).
$105,155 from the Prevention and Public Health Fund in the new healthcare reform law.
$1.2 million from the Food and Drug Administration for enforcement of the Family Smoking Prevention and Tobacco Control Act, including the provision regarding tobacco sales to minors.
With all the money available the state has continued to cut funding for tobacco control and prevention programs.
What began under Democrats has now taken a downward spiral of funding for such prevention outreach under the GOP supermajority.  
Over the years, Alabama Democrats and Republicans have taken campaign contributions for Big Tobacco but once again the GOP seems more than reluctant to advertise there reliance on tobacco money all the while cutting programs that would perhaps help to decrease tobacco use among teens and young adults. 
In his tome, "Storming the Statehouse," Alabama House Speaker Mike Hubbard gave detailed accounts of his successful campaign fundraising organization, yet nowhere in the over 800 pages does Mr. Hubbard mention a word about Phillip Morris or its parent company Altria. 
As part of the takeover effort led by then ALGOP Chairman Mike Hubbard, money from Big Tobacco funded many of the campaigns of those who stormed the Statehouse. 
In October 2010, Altria Client Services contributed $420,000 to the Republican State Leadership Committee (RSLC) in Washington, DC.
While there is a twisted road that the money takes in entering Alabama, we are confident in our research which follows the same pattern used to launder gambling money that was then used to gain control of Alabama's state government. 
During September and October 2010, the RSLC contributes a total $373,000 to the 136 Year PAC. 
This was a PAC established by the ALGOP but was administered by then ALGOP Executive Director John Ross. Mike Hubbard who was then ALGOP Chairman has since tried to distance himself from the 136 Year PAC but the domain name for the website was registered in the name of the Alabama Republican Party. See document.  It was also administered by Megan Eldridge using a algop.org email account. 
In September 2010, the RSLC contributes $50,000 to NETPAC, another Hubbard-controlled PAC.
In October, NETPAC contributes $50,000 to the 136 Year PAC. This makes available $420,000 for the 136 Year PAC. 
Starting in October 2010, $421,585.23 was disbursed from the 136 Year PAC to the Alabama Republican Party, Montgomery ($89,000); SRM Media & Advertising, Montgomery ($303,067.39); Majority Strategies, Ponte Vedra Beach, FL ($29,517.84). 
Document 1, Document 2, Document 3, Document 4
The over $300,000 in payments to SRM Media & Advertising were classified as media placement. 
According to Bizpedia, SRM Media & Advertising's registered agent is The Howe Group, LLC. According to the Secretary of State's records, The Howe Group LLC is owned by Tim Howe who was the founding member of Swatek, Azbell, Howe & Ross (SAHR).
Dax Swatek, is a trusted aid to Hubbard, David Azbell helped write Hubbard's book  and Ross was Executive Director of the ALGOP under Hubbard.  
According to Howe's bio he served as, "Executive Director of the Alabama Republican Party from 2005-2007." He has also, "For the past three years,…served as a paid strategic consultant to the Alabama House Republican Caucus and as, 'Chairman of State Legislative Candidate Recruitment for the Alabama Republican Party during the 2010 election.'"
SRM Media & Advertising was established in 2010 and has seemed to go dark after that election cycle. 
Majority Strategies received $29,517.84 for mailings and were were listed in the explanation as pertaining to races in House Districts 14, 22, 91, 2, 81 and Senate District 29.
Majority Strategies, subcontracted around $800,000 to Craftmaster Printing, a company in which Mike Hubbard is a director and partner. 
In those districts, GOP candidates defeated Democrats with the aid of money from Big Tobacco. They are District  2- Lynn Greer, District 14 – Richard Baughn, District 22 -Wayne Johnson, District 91-Barry Moore, District 81 -Mark Tuggle, District 29 -Becky Nordgren. 
A contribution to the Alabama Republican Party on 10/18/10 in the amount of $83,000 closely matches expenditures to the campaigns of then candidate for Lt. Governor Kay Ivey for ($75,000) and Becky Nordgren for State House ($10,000) on the same date. According to the PACs records, they were the only expenditures made on that date.
This flow of money from an big corporate donors to the RSLC, which then funnels laundered money to GOP-controlled PACs is a pattern used to disguise and deceive.
The fact that once again these PACs were controlled by then ALGOP Chairman Mike Hubbard, who used the money to not only fund candidates but to also pay known associates and companies that he conducted business with on a regular basis, sets up a pattern and practice that would seem to be beyond the ethical bounds of the ALGOP Chairman. 
This coupled with to the Grover Norquest no-tax-pledge—that was given legs by money from Big Tobacco—and the GOP lawmakers adherence to such a pledge, give big tobacco companies a reason to invest in Alabama political campaigns. On the contrary, those who want to see tobacco taxes raised and control and prevention expanded would seem to have little hope. 
Opinion | Clorox, anyone?
There is no comprehensive plan on how to hold the upcoming legislative session safely — not even a rudimentary one.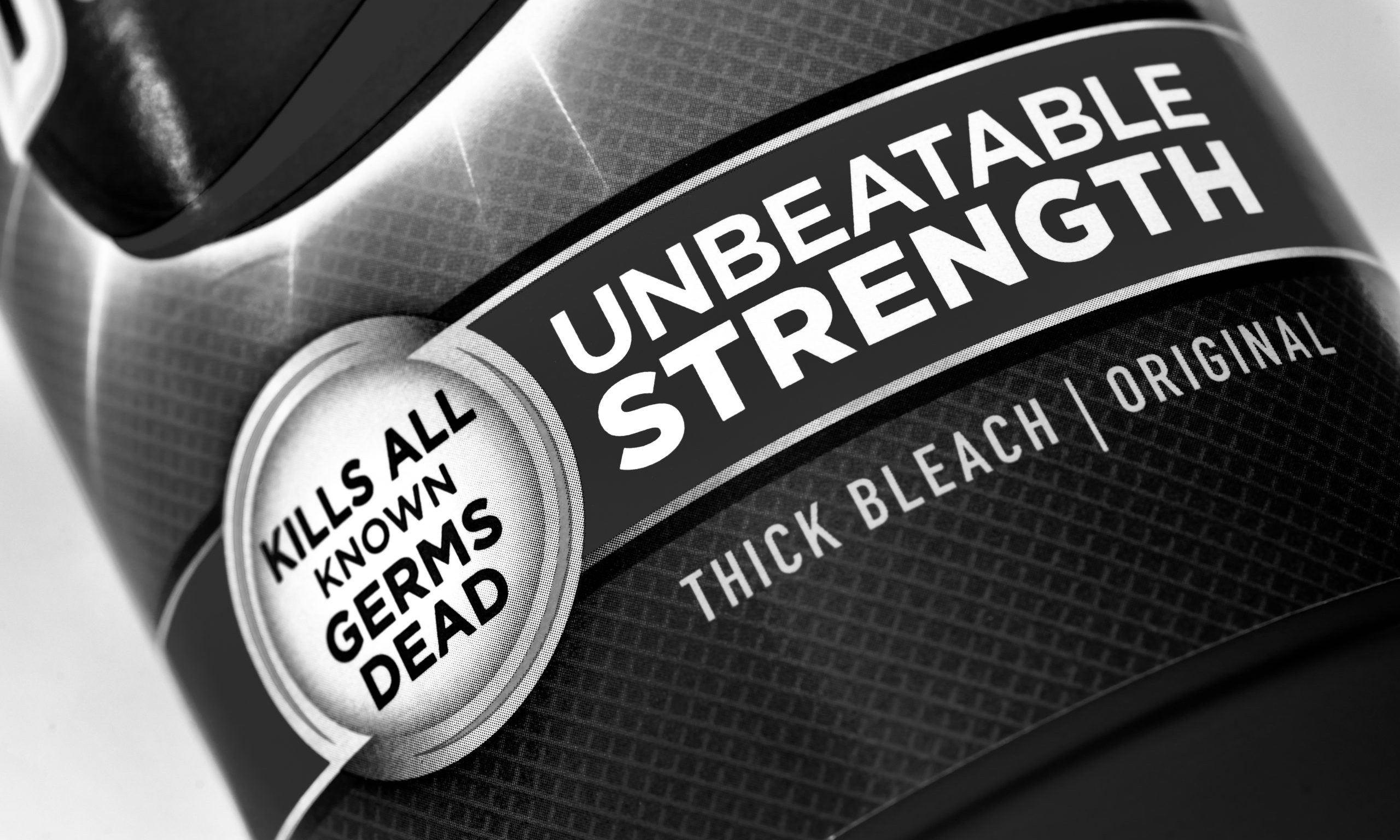 In less than 100 days, the state Legislature will return to Montgomery for the 2021 Legislative Session. As of now, there is no comprehensive plan on how to hold the session safely — not even a rudimentary one.
But perhaps there is a reason to keep the statehouse shuttered as the Legislature seems to have forgotten the governing principles that the nation was built upon, and (hint, hint) it was never a slogan.
One individual at the Statehouse said that there would be a vaccine by February, so why worry about holding Session as usual. Perhaps this individual also believes that a disinfectant cure or a UV light remedy is right around the corner. News flash, as of press time, intravenous Clorox and lightbulb suppositories are still in phase one trials.
Pandemic humor aside, the surprising thing would be if the Legislature actually had a plan at all.
There have been rumors of a plan, even mentions of one, too, but nothing that would allow lawmakers, lobbyists and the public to realistically gather to conduct the peoples' business in a relatively COVID-free environment.
We all want a miracle, but miracles are outside legislative purview, and while prayer is needed at the Statehouse, so is commonsense and a plan.
One plan in consideration is to limit the number of people who can enter the building. That's a bad idea because the public has a right to witness government action and advocate for causes.
At the end of the truncated 2020 session, the Legislature curtailed the number of people in the Statehouse, which violates the law and good government spirit.
Lawmakers come to Montgomery to do the peoples' business — at least that's what they say at campaign events and pancake breakfasts. Of course, they don't really conduct the people's business in Montgomery. That's just a figure of speech.
Legislators represent the people when they are running for office or giving chats at Rotary, but when most — not all — enter the Statehouse, they work for special interests.
Yes, some do care, and all are convinced they are doing a great job, but just like the plan to open the Statehouse safely on Feb. 3, it's sadly an absurd pretense.
The majority of the Legislature consists of Republicans, who used to have a firm sense of what the party represented. While I hate to offend my many friends, the current party couldn't find the most defining principles of traditional governance in our nation if you gave them a GPS and a flashlight.
Let me humbly run down a short list of things that should matter in no particular order.
For the list, I will turn to the 2006 book American Conservatism: An Encyclopedia: "Classical liberalism is the term used to designate the ideology advocating private property, an unhampered market economy, the rule of law, constitutional guarantees of freedom of religion and the press, and international peace based on free trade."
Classical liberalism has nothing to do with modern liberalism and everything to do with our Republic's founding. Classical liberalism underpins the Constitution's foundation, Federalist Papers and the vast majority of the founding generation's ideology, which created our nation's governing structure.
Private property rights are fundamental to what Jefferson called the pursuit of happiness.
And guess what is an individual's most precious piece of property? Their person. Yes, a person's body and mind are an individual's greatest possession. A person's right to live freely with only a minimum amount of government intrusion is essential to happiness. The government's job is not to tell us how to live, rather keep others from harming us, killing us or taking our stuff.
Every year Montgomery seems intent on an ever-expanding agenda to meddle in people's private lives.
Real estate and other property is significant but can't be thoroughly enjoyed if we are dead or in chains designed by the good intentions of the Legislature. Lawmakers are not to be the central planning committee for the soul.
The government should promote a relatively unhampered market economy. Tariffs anyone? Trade wars? No one wins a trade war. Everyone loses. Winning simply means the other side lost more or gives up. It's like a bar fight. Nobody wins it because everyone gets beaten up — but one got it worse.
How about the rule of law? I hear it talked about a lot, but the law must be just for everyone. If the law is applied unequally, is it really the law?
We hear a lot about Second Amendment rights as if that's the big one. But what about freedom of the press? Is that less important? As the nation's second president John Adams said, "Without the pen of Paine, the sword of Washington would have been wielded in vain."
The press is not the enemy of the people. Is there bias? Sometimes. Is there poor reporting? On occasion. But the real enemy are the politicians who defame or attempt to delegitimize the media for not supporting their political agenda. An AR-15 can be coercive but have a free county without a free press in impossible.
Freedom of religion is also paramount to our nation's principles as free people have a right to worship without government interference or mandate. But believe me, some religious leaders would see a government-imposed religion as long as it's the one they like. I often wonder, does religion require a strong man or strong faith? Today it's hard to tell. Like all rights, if you take away the freedom to worship or not, and the whole system of liberty fails.
Last but not least, international peace based on free trade: If a nation is making money by trading with another country, it doesn't have a good reason to bomb it. Likewise, the bounds of capital are generally stronger than political ideology. Money may not make the world go 'round, but a lack of it sure can unleash terrible conflict.
After this exercise in futility, I've decided I'm glad the Legislature doesn't have a plan to open the 2021 session. Why bother? Because the very ideals that genuinely make life, liberty and the pursuit of happiness a reality are the ones at greatest risk of being trampled upon by the Legislature.
Clorox anyone?