Mack Butler Asking Voters for their Support
By Brandon Moseley
Alabama Political Reporter
Voters in Etowah and Northern St. Clair County will go to the polls for the House District 30 Special Election on Tuesday to decide whether Etowah County School Board Member Mack Butler (R) from Rainbow City or lawyer Beth McGlaughn (D) from Southside will represent them in the Alabama House of Representatives.
Mack Butler graciously agreed to speak with 'The Alabama Political Reporter.' We asked Butler: Why should a voter elect Mack Butler?  Butler said, "I bring 28 year of small business experience, I have served on the Etowah County school board, and I am the father of four children."  Butler said that he will bring a conservative voice to Montgomery.
'The Alabama Political Reporter' asked Butler, Should Alabama raise property taxes?  The Etowah School Board Member said, "No I am not for raising any taxes."  Butler said that he wanted to see the legislature working on growing the Alabama economy and increasing tax revenues by increasing economic activity.
The Rainbow City Republican said that he wanted to see more focus on getting every Alabama high school graduate either ready for college or receiving the technical training they need to enter the work force and find high paying jobs. Butler said that Etowah County Schools were looking at bringing avionic tech training to their system and already had modeled technical training to fit what Honda needs from its work force
'The Alabama Political Reporter' asked, Should Alabama Expand Medicaid or did Governor Bentley make the right decision in rejecting the expansion? Butler said, "I am standing with Governor Bentley." Butler said that the jury is still out on Obamacare. 17 states are banding together with Alabama to oppose Obamacare and there will be a lot of decisions to make on this over the next few years as Alabama and the rest of the country learn more about what was actually in Obamacare.
We asked: There are two competing bills that would allow workers to carry weapons in their automobiles. Do you support that legislation or is that intruding on the rights of business owners to keep weapons out of their parking lots? Butler said, "Wow that is a toughie I fully support gun rights, but I see where businesses have a property rights issue." Butler said that as a reserve deputy he carries a gun with him everywhere but that as a representative he would need to carefully consider arguments from both sides very carefully.
'The Alabama Political Reporter' asked, Legislation that would have increased the regulatory burden of abortion clinic died in the last legislative session. Do you support legislation making it more difficult to operate an abortion clinic in the state of Alabama?  Butler said, "I am immensely prolife and am for doing anything to see that abortion is driven out of the state of Alabama."
We asked Butler: In the last legislative session, the legislature balanced the state's general fund budget by raiding the Alabama Trust Fund. Do you support paying that money back?  Butler replied, "Absolutely. We do need to pay it back."
Butler said that he prays for our leaders, including President Obama though sometimes it is difficult. Butler acknowledged that President Obama's reelection and the approaching fiscal cliff controversy will be a drag on the economy going forward but the state has to push on and grow Alabama's economy anyway. Butler said that district 30 needs somebody who can work with the Republican super majority.
Mack Butler said, "I am going to do everything in my power to help Governor Bentley get paid." Butler said that Alabama needs full employment and that he is going to make bringing jobs to the district a priority if he is elected to the Alabama House of Representatives.
Butler said in a written statement to voters, "I ask that you please make voting on Tuesday, December 11th an absolute priority! This election day is an important one, and your voice needs to be heard. Please vote for "Conservative" Mack N. Butler for Alabama State House District 30. I will work to: create jobs and improve our economy by cutting wasteful spending and keeping taxes low, make government more ethical and transparent, and protect our way of life and preserve moral, Christian values that strengthen Alabama families."
Butler is in his second term on the school board and is owner of Butler Electric (an electrical contractor) as well as Butler Properties, which is an Etowah County developer. Butler is also a former head of the Etowah County Republican Party.
Representative Jim McClendon (R) from Springville told 'The Alabama Political Reporter' that he is enthusiastically supporting Butler, feels that he is well qualified for the office, and is looking forward to Butler joining the Republican caucus in Montgomery.
The seat became vacant when incumbent state Representative Blaine Galliher (R) vacated the seat to become the Legislative Director for Alabama Governor Robert Bentley (R).
District 30 includes Southside, Rainbow City, Whorton's Bend, Glencoe, Altoona, Gallant, and Walnut Grove in Etowah County, & Steele, Ashville and Ragland in St. Clair County.
The special election is on Tuesday, December 11th. Polls will be open from 7:00 am to 7:00 pm.
Madison County mask order goes into effect Tuesday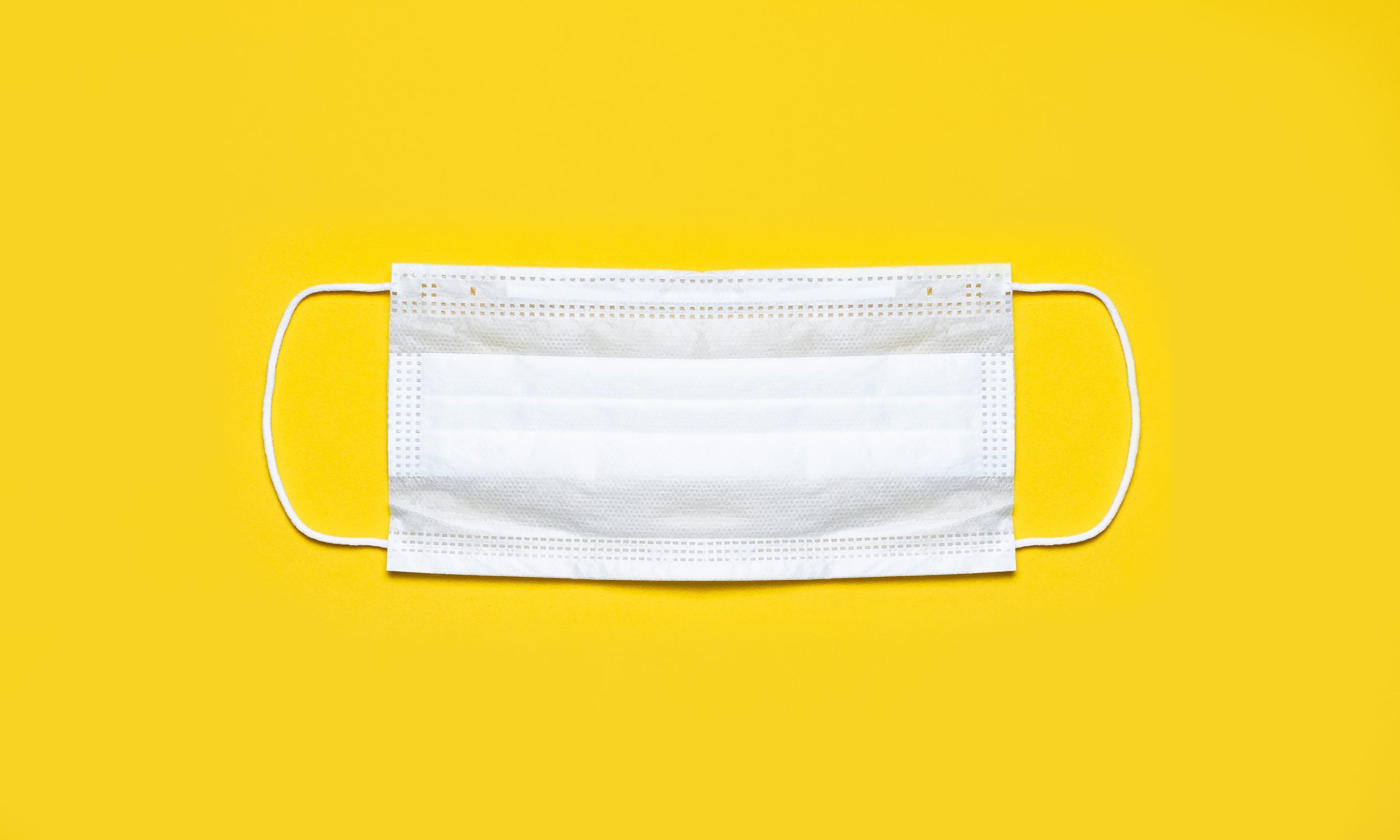 Madison County's health officer issued a face mask order to slow the spread of COVID-19, which goes into effect Tuesday at 5 p.m. 
Madison County Health Officer Dr. Karen Landers, who also serves as the assistant state health officer, issued the order, which requires those over the age of 2 to wear masks in businesses or venues open to the public, while on public transportation, in outdoor areas open to the public where 10 or more people are gathered and where maintaining 6 feet of distance from others is not possible. 
"We need to do all we can to limit the spread of COVID-19," State Health Officer Dr. Scott Harris said in a statement. "Until we have a vaccine or treatment for COVID-19, wearing a face covering in public is a key measure we have available to prevent transmission of the virus."
Huntsville Mayor Tommy Battle in a statement expressed support for the mask order. Madison County now joins Jefferson County, Montgomery, Mobile and Selma in requiring masks while in public. 
"This is a simple math problem. Since June 16, the number of positive cases in Madison County has tripled, and the number of hospitalizations has increased 660 percent," Battle said in the statement. "We need to take precautionary measures, such as wearing face covers, distancing 6 feet, and handwashing to provide a safe environment for our citizens." ​​
Madison Mayor Paul Finley also noted the surging cases and said he supports the order. 
"Since day one, we as elected officials have said we would work to find the balance of personal versus economic health. While personal responsibility is still paramount, our dramatic rising numbers dictate this step be taken to continue to support all citizens' safety," Finley said in a statement. 
Medical experts believe COVID-19 is most often spread when an infected person, with or without symptoms, talks, coughs or sneezes. Studies have shown that wearing masks reduces transmission of coronavirus.
Other exceptions to Madison County's mask order include:
Persons while eating or drinking.

Patients in examination rooms of medical offices, dental offices, clinics or hospitals where their examination of the mouth or nasal area is necessary.

Customers receiving haircare services, temporary removal of face coverings when needed to provide haircare.

Occasions when wearing a face covering poses a significant mental or physical health, safety or security risk. These include worksite risks.

Indoor athletic facilities. Patrons are not required to wear face coverings while actively participating in permitted athletic activities, but employees in regular interaction with patrons are required to wear face coverings or masks.

Private clubs and gatherings not open to the public and where a consistent 6-foot distance between persons from different households is maintained.
"Although not mandated, face coverings are strongly recommended for congregants at worship services and for situations where people from different households are unable to or unlikely to maintain a distance of 6 feet from each other," the department said in a statement on the order.

This is a simple math problem. Since June 16, the number of positive cases in Madison County has tripled, and the number of hospitalizations has increased 660 percent."
Parents must ensure children over 2 years old wear masks in public, and childcare establishments and schools are to develop their face covering policies and procedures, according to the department.

The order also mandates that businesses and venues open to the public provide a notice stating that face coverings are required inside, and signage is required at all public entrances. 
"Wearing a face covering can help keep family, co-workers, and community safe," Harris said. "This is the simplest act of kindness you can take for yourself, your family and your community, especially for those who are at high risk of contracting the virus."
The Alabama Department of Public Health advises these actions to prevent the spread of COVID-19:
Wash your hands frequently with soap and water for 20 seconds

Social distance by staying 6 feet away from others

Avoid people who are sick

Stay home if you can; work remotely if possible

Cover your mouth and nose with a face covering when around others

Cover coughs and sneezes

Clean and disinfect frequently touched surfaces

Monitor your health