Mack Butler Asking Voters for their Support
By Brandon Moseley
Alabama Political Reporter
Voters in Etowah and Northern St. Clair County will go to the polls for the House District 30 Special Election on Tuesday to decide whether Etowah County School Board Member Mack Butler (R) from Rainbow City or lawyer Beth McGlaughn (D) from Southside will represent them in the Alabama House of Representatives.
Mack Butler graciously agreed to speak with 'The Alabama Political Reporter.' We asked Butler: Why should a voter elect Mack Butler?  Butler said, "I bring 28 year of small business experience, I have served on the Etowah County school board, and I am the father of four children."  Butler said that he will bring a conservative voice to Montgomery.
'The Alabama Political Reporter' asked Butler, Should Alabama raise property taxes?  The Etowah School Board Member said, "No I am not for raising any taxes."  Butler said that he wanted to see the legislature working on growing the Alabama economy and increasing tax revenues by increasing economic activity.
The Rainbow City Republican said that he wanted to see more focus on getting every Alabama high school graduate either ready for college or receiving the technical training they need to enter the work force and find high paying jobs. Butler said that Etowah County Schools were looking at bringing avionic tech training to their system and already had modeled technical training to fit what Honda needs from its work force
'The Alabama Political Reporter' asked, Should Alabama Expand Medicaid or did Governor Bentley make the right decision in rejecting the expansion? Butler said, "I am standing with Governor Bentley." Butler said that the jury is still out on Obamacare. 17 states are banding together with Alabama to oppose Obamacare and there will be a lot of decisions to make on this over the next few years as Alabama and the rest of the country learn more about what was actually in Obamacare.
We asked: There are two competing bills that would allow workers to carry weapons in their automobiles. Do you support that legislation or is that intruding on the rights of business owners to keep weapons out of their parking lots? Butler said, "Wow that is a toughie I fully support gun rights, but I see where businesses have a property rights issue." Butler said that as a reserve deputy he carries a gun with him everywhere but that as a representative he would need to carefully consider arguments from both sides very carefully.
'The Alabama Political Reporter' asked, Legislation that would have increased the regulatory burden of abortion clinic died in the last legislative session. Do you support legislation making it more difficult to operate an abortion clinic in the state of Alabama?  Butler said, "I am immensely prolife and am for doing anything to see that abortion is driven out of the state of Alabama."
We asked Butler: In the last legislative session, the legislature balanced the state's general fund budget by raiding the Alabama Trust Fund. Do you support paying that money back?  Butler replied, "Absolutely. We do need to pay it back."
Butler said that he prays for our leaders, including President Obama though sometimes it is difficult. Butler acknowledged that President Obama's reelection and the approaching fiscal cliff controversy will be a drag on the economy going forward but the state has to push on and grow Alabama's economy anyway. Butler said that district 30 needs somebody who can work with the Republican super majority.
Mack Butler said, "I am going to do everything in my power to help Governor Bentley get paid." Butler said that Alabama needs full employment and that he is going to make bringing jobs to the district a priority if he is elected to the Alabama House of Representatives.
Butler said in a written statement to voters, "I ask that you please make voting on Tuesday, December 11th an absolute priority! This election day is an important one, and your voice needs to be heard. Please vote for "Conservative" Mack N. Butler for Alabama State House District 30. I will work to: create jobs and improve our economy by cutting wasteful spending and keeping taxes low, make government more ethical and transparent, and protect our way of life and preserve moral, Christian values that strengthen Alabama families."
Butler is in his second term on the school board and is owner of Butler Electric (an electrical contractor) as well as Butler Properties, which is an Etowah County developer. Butler is also a former head of the Etowah County Republican Party.
Representative Jim McClendon (R) from Springville told 'The Alabama Political Reporter' that he is enthusiastically supporting Butler, feels that he is well qualified for the office, and is looking forward to Butler joining the Republican caucus in Montgomery.
The seat became vacant when incumbent state Representative Blaine Galliher (R) vacated the seat to become the Legislative Director for Alabama Governor Robert Bentley (R).
District 30 includes Southside, Rainbow City, Whorton's Bend, Glencoe, Altoona, Gallant, and Walnut Grove in Etowah County, & Steele, Ashville and Ragland in St. Clair County.
The special election is on Tuesday, December 11th. Polls will be open from 7:00 am to 7:00 pm.
Print this piece
Alabama House Minority Leader Anthony Daniels endorses Mike Bloomberg for president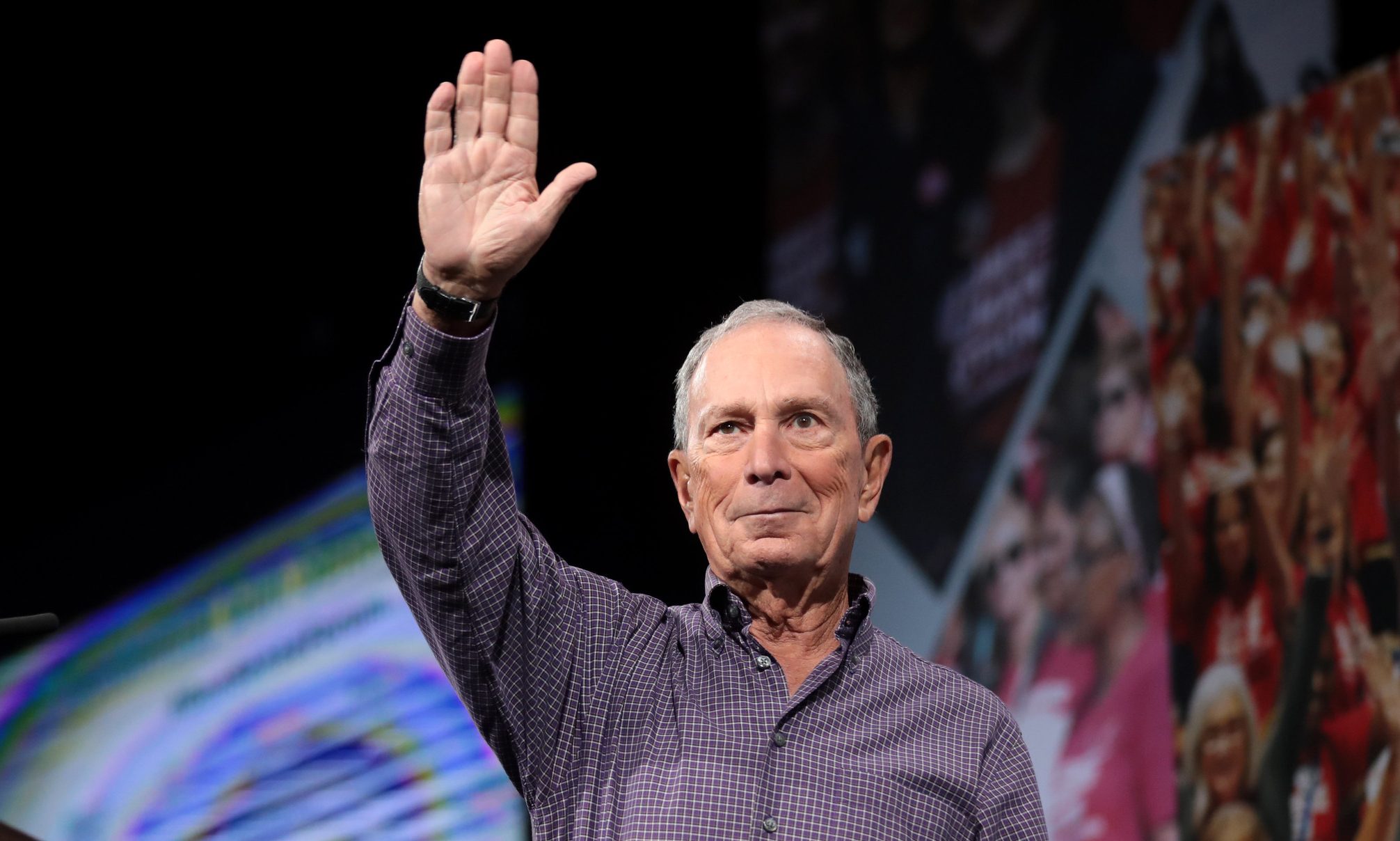 Alabama House Minority Leader Anthony Daniels announced his endorsement of Democratic presidential candidate Mike Bloomberg today, 4 days ahead of Alabama's primary election on Super Tuesday. Daniels joins State Senate Minority Leader Bobby Singleton and Black Caucus Chair Representative A.J. McCampbell in support of Mike. In his endorsement, Rep. Daniels cited Mike's work taking on tough fights on health care, public education, and supporting small businesses.
"We need a president who has a proven record of bringing people together to tackle the tough challenges we face in this country, and I can't think of anyone better to do that than Mike Bloomberg," said Rep. Daniels. "Not only is Mike the best positioned to take on Trump, but he has also proven he can deliver on his promises to make this country better for all. Alabamians should know that when I head to the polls this Tuesday, I'll be proudly casting my vote for Mike Bloomberg."
Rep. Anthony Daniels represents the 53rd District in the Alabama State House of Representatives, where, since 2017, he has served as minority leader. Rep. Daniels received his Bachelor's and Master's degree from Alabama A&M University. A former public school teacher and small business owner, Daniels is known for championing innovative education programs, like the Alabama School of Cyber Technology and Engineering, that prepare young people for promising careers, cultivate homegrown talent, and drive economic growth. Under his leadership, the House Democratic Caucus has made significant strides in addressing key issues like support for cradle-to-Pre-K programs, proven workforce development, and job readiness initiatives, and bringing broadband access to rural areas. They have also succeeded in preventing the passage of partisan legislation that hurts working families.
"Alabamians know how important this election is for the future of our country, and that's why they're supporting Mike Bloomberg, a doer and not a talker with a record of not shying away from tough fights," said Bradley Davidson, Mike Bloomberg 2020 Alabama State Advisor. "We're honored to have the support of Rep. Daniels, a respected leader in Alabama and beyond, and we look forward to working together with him to get Mike elected."
Mike Bloomberg will return to Alabama on Sunday, March 1 to participate in the 55th annual Selma bridge crossing to commemorate Bloody Sunday. Additionally, Bloomberg visited Montgomery earlier this month for an organizing event and to speak at the 60th annual Alabama Democratic Conference (ADC) Convention, the Alabama Democratic Party's largest Black caucus. He later received the endorsement of the group.
Print this piece