Anzalone Liszt Research to Merge with Grove Insight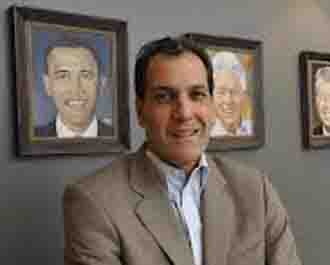 Staff Report
Press Release 
On Tuesday Anzalone Liszt Research announced it merger with Grove Insight to form the new Anzalone Liszt Grove Research.  John Anzalone, Jeff Liszt, and Lisa Grove collaborated closely for the first time on the 2012 Obama re-election, with Anzalone Liszt Research conducting polling for victories in Virginia, Florida, and Nevada, and Grove Insight conducting polling and focus groups for women's outreach that helped President Obama win women by 11 points.
This is an exciting time at both firms.  John Anzalone says of the merger, "Lisa Grove is not only the pre-eminent pollster for progressive issue advocacy, she's one of the best people in the business.  We're excited about a partnership that will bring new expertise, a progressive client base, and excellent service for clients of both our firms.  Just as important, we plan on having a lot of fun together."
Lisa Grove of Grove Insight says, "I couldn't be happier to join such a smart, thoughtful, dedicated group of people.  There is a reason President Obama tapped their expertise for two cycles running – not only do they know how to get the win, they bring joy to the process."
Anzalone Liszt Research (ALR) is a public opinion research firm specializing in message development and strategic consulting. For nearly 20 years, ALR has partnered with clients ranging from national and state political campaigns to issue organizations, foundations, and corporations of all sizes.
John Anzalone started the firm in 1994 in Washington, D.C. and partner Jeff Liszt joined in 1999. The firm currently has offices in Washington, D.C., New York City, and Montgomery, AL.
Anzalone Liszt Research helped deliver swing-state wins for President Obama in 2008 and 2012, including victories in Virginia and Florida in both cycles, North Carolina in 2008, and Nevada in 2012.  ALR currently represents two U.S. Senators and 11 Members of Congress, plus the IE programs of the DSCC, DCCC and DGA.  ALR was one of the lead pollsters in the health care and financial reform debates, conducting nationwide and state-level surveys for Health Care for America Now, AFSCME, the Herndon Alliance, and Americans United.
ALR's non-political clients include the Ford Foundation, the Rockefeller Family Fund, AARP, the League of Conservation Voters, International Brotherhood of Teamsters, and Communication Workers of America.
Lisa Grove created Grove Insight because she was tired of seeing progressive candidates and causes stuck with outdated research methods, unintelligible reports and a one-size-fits-all approach to polling. She also had a beef with the fact that the progressive dialogue lacked the values-laden language needed to win hearts and minds.
Grove Insight has helped an impressive array of Democratic candidates, ballot measure efforts, bonds and levies, issue advocates, labor unions, and corporate and nonprofit clients meet their goals.
This last cycle was one of her firm's best.  She helped developed the winning message frame for California's Prop. 32 — the odious payroll deduction measure that was defeated handily.  CalPeek, the state's largest political notebook called her one of the "winners" coming out of the California election.  She helped knock off two GOP Members of Congress (Brian Bilbray, Dan Lungren) in very evenly matched, tough-to-win seats and helped win a hard-fought open seat in Arizona.
Grove Insight also helped develop the values messaging that led to the big marriage equality wins in Minnesota, Maine, Washington and Maryland, and served as campaign pollster for Minnesotans United for All Families-the first-ever defeat of a state constitutional ban on the freedom to marry.
Electing women to higher office is another passion.  Grove served as lead strategist and Women's Monitor pollster for EMILY's List, developing key messaging for Independent women across the country, resulting in a record number of women elected to office this year.
She was not only successful, she was right — Nate Silver of the New York Times named Grove Insight as one of the three most accurate pollsters in the country.
The new Anzalone Liszt Grove Research will have offices in Washington, D.C., New York City, Lana'i City, HI, and Montgomery, AL.  We will offer clients landline and cell-based polling, live focus groups, and an array of online quantitative and qualitative products, including QualBoards, Dial Tests, Web-based Ad Testing, Heat Mapping, Maximum Difference Scaling, and Conjoint Analysis.
Opinion | Teachers are scared and frustrated about starting school. Many aren't coming back
Teachers are scared to death. And the biggest reason they're scared to death is because they haven't seen any sort of real, aggressive plan from anyone.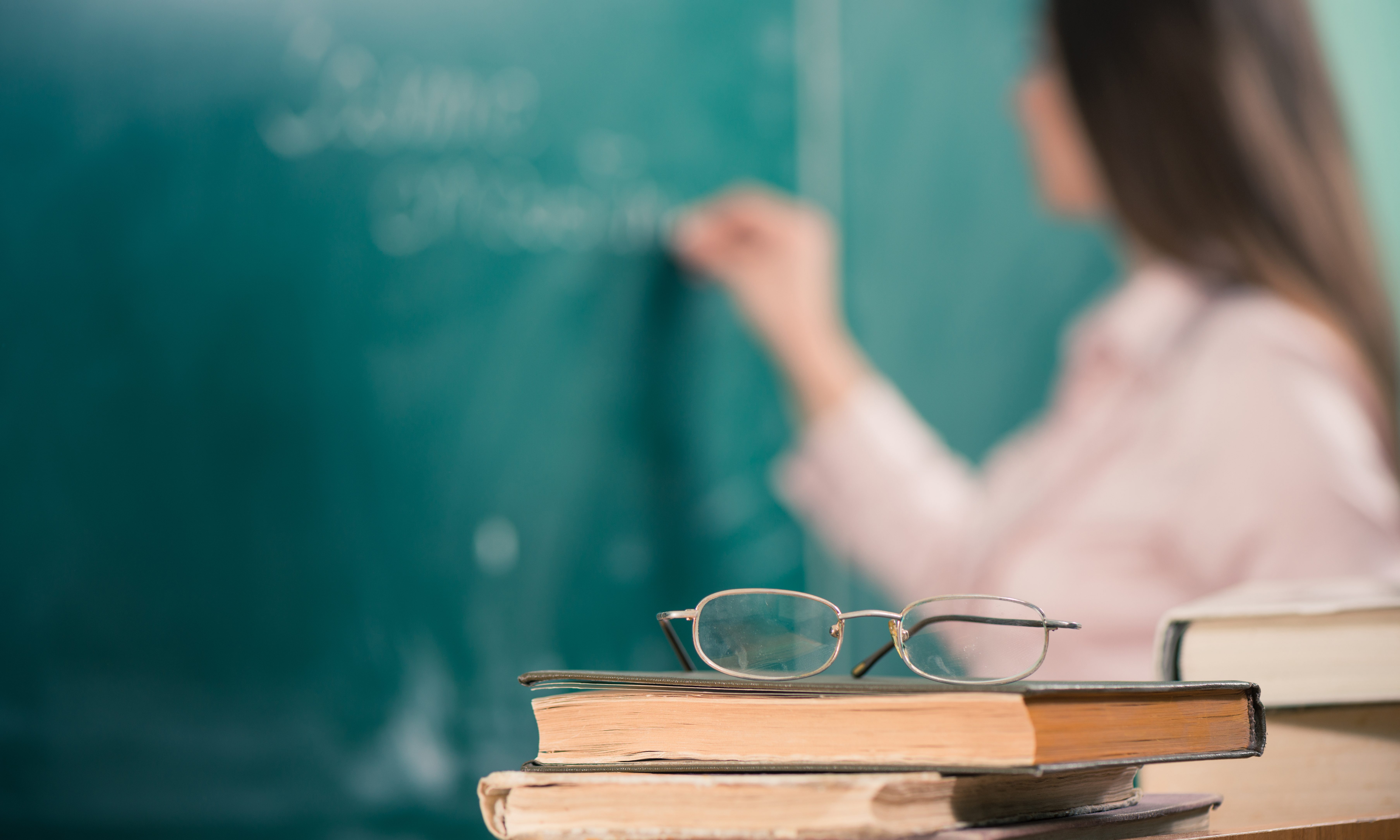 Terrified. Confused. Frustrated. Those are the terms teachers — both fulltime and substitute teachers — from across Alabama used to describe how they feel about schools reopening in about a month in this state. 
Over the course of the last week, I have spoken to dozens of teachers, principals, administrators and employees from school systems around the state. On Sunday, I used social media to solicit more comments, asking teachers and school employees if they have been provided specifics about the upcoming school year and how they're expected to handle students and staff testing positive for COVID-19. 
Their answers were eye-opening and infuriating. 
Because it was obvious that the federal Department of Education — at the urging of the White House — and the Alabama State Department of Education — at the urging of the feds — are seemingly willing to march thousands of students, teachers and staff into school buildings and tightly-packed rooms in the middle of a pandemic without a plan to protect any of them. 
Not even a little bit. 
Among the shocking pieces of information provided by teachers and employees, these stood out: 
There is no plan to screen students, teachers or staff prior to school starting. 

There is no statewide plan for quarantining students, teachers or staff should someone at a school test positive. 

There will be no requirement that students wear masks. 

There is no statewide plan to contact trace any positive student, teacher or staff member. 

Teachers don't know if they'll be required to quarantine if they come in contact with a coronavirus-positive student or employee, and they don't know if a quarantine will eat into their leave days. 

No one knows if there will be mandatory testing of students if another student in class tests positive, or who will pay for such tests. 

There is currently no plan in place to address the very obvious teacher shortage that is about to strike Alabama schools. 
Among all of those problems — and all of the unknowns that will go into them — a teacher shortage is probably the most certain, and possibly even the most important. 
Because Alabama had a big problem with getting enough teachers to fill its classrooms prior to the current pandemic. Now, as we near a ridiculously-early start date, and teachers across the state begin to realize that there simply is no plan in place to protect them, hundreds are weighing their options. 
And the mass exodus could be staggering. 
Which, honestly, shouldn't be surprising. Even if there were a great plan in place, most teachers over the age of 60 would be on the fence about working during this pandemic. In Alabama, that's a decent percentage of the state's total number of teachers and a big percentage of substitute teachers. 
Now, add to that list all of the teachers who are at-risk or have underlying conditions that put them at greater risk should they contract COVID-19. 
Then add all of the teachers who can afford to either not work or who have other employment options. 
Now, add in ALSDE's complete and utter joke of a "roadmap" for reopening — which only served to scare the living hell out of most school employees — and you've got a serious mess. 
"I know for a fact that eight of my teachers are probably not coming back and it could be as high as 12," a principal of a school in Montgomery told me. "There aren't people to fill those spots and we'll be fighting with every other school in this city and surrounding area for substitutes."
That same story is playing out all over the state. 
Because teachers are scared to death. And the biggest reason they're scared to death is because they haven't seen any sort of real, aggressive plan from anyone. 
Instead, the instructions appear to be: Do all of the things you were doing before, and then add in socially distancing your students, monitoring them for COVID symptoms and trying not to become sick yourself. Oh, and also maybe help with checking kids' temps and quarantining them, since 300 or so of our state's schools don't have nurses. 
Would you go back to work in that environment if you had any other choice? 
There is, however, a glimmer of hope. But only a glimmer. 
Gov. Kay Ivey has apparently taken a liking to the Safely Opening Schools (SOS) plan that I talked about a couple of weeks ago. That's the plan from the school nurses association, which is backed by a bipartisan group of lawmakers, that would use CARES Act funds to put a nurse in every school and also build a stand-alone first aid/quarantine area for every school. It would also provide on-site testing and equipment to check the temps of students at a variety of different points. 
Ivey has invited several lawmakers to speak about the plan to the state Board of Education during Tuesday's work session. 
APR has also learned that the SOS plan is one of several being considered by the White House to be part of its recommendations to schools across the country. 
That plan isn't perfect, and it doesn't address all of the problems that teachers, students and staff will face every day. But it does take some burdens off teachers, and could help prevent flare-ups and outright hot spots. 
And maybe, just maybe, it'll ease some of the very real, very understandable fears.