Anzalone Liszt Research to Merge with Grove Insight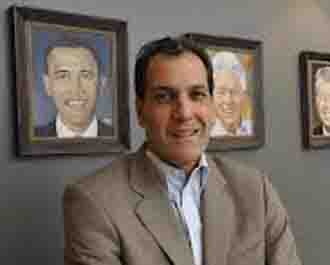 Staff Report
Press Release 
On Tuesday Anzalone Liszt Research announced it merger with Grove Insight to form the new Anzalone Liszt Grove Research.  John Anzalone, Jeff Liszt, and Lisa Grove collaborated closely for the first time on the 2012 Obama re-election, with Anzalone Liszt Research conducting polling for victories in Virginia, Florida, and Nevada, and Grove Insight conducting polling and focus groups for women's outreach that helped President Obama win women by 11 points.
This is an exciting time at both firms.  John Anzalone says of the merger, "Lisa Grove is not only the pre-eminent pollster for progressive issue advocacy, she's one of the best people in the business.  We're excited about a partnership that will bring new expertise, a progressive client base, and excellent service for clients of both our firms.  Just as important, we plan on having a lot of fun together."
Lisa Grove of Grove Insight says, "I couldn't be happier to join such a smart, thoughtful, dedicated group of people.  There is a reason President Obama tapped their expertise for two cycles running – not only do they know how to get the win, they bring joy to the process."
Anzalone Liszt Research (ALR) is a public opinion research firm specializing in message development and strategic consulting. For nearly 20 years, ALR has partnered with clients ranging from national and state political campaigns to issue organizations, foundations, and corporations of all sizes.
John Anzalone started the firm in 1994 in Washington, D.C. and partner Jeff Liszt joined in 1999. The firm currently has offices in Washington, D.C., New York City, and Montgomery, AL.
Anzalone Liszt Research helped deliver swing-state wins for President Obama in 2008 and 2012, including victories in Virginia and Florida in both cycles, North Carolina in 2008, and Nevada in 2012.  ALR currently represents two U.S. Senators and 11 Members of Congress, plus the IE programs of the DSCC, DCCC and DGA.  ALR was one of the lead pollsters in the health care and financial reform debates, conducting nationwide and state-level surveys for Health Care for America Now, AFSCME, the Herndon Alliance, and Americans United.
ALR's non-political clients include the Ford Foundation, the Rockefeller Family Fund, AARP, the League of Conservation Voters, International Brotherhood of Teamsters, and Communication Workers of America.
Lisa Grove created Grove Insight because she was tired of seeing progressive candidates and causes stuck with outdated research methods, unintelligible reports and a one-size-fits-all approach to polling. She also had a beef with the fact that the progressive dialogue lacked the values-laden language needed to win hearts and minds.
Grove Insight has helped an impressive array of Democratic candidates, ballot measure efforts, bonds and levies, issue advocates, labor unions, and corporate and nonprofit clients meet their goals.
This last cycle was one of her firm's best.  She helped developed the winning message frame for California's Prop. 32 — the odious payroll deduction measure that was defeated handily.  CalPeek, the state's largest political notebook called her one of the "winners" coming out of the California election.  She helped knock off two GOP Members of Congress (Brian Bilbray, Dan Lungren) in very evenly matched, tough-to-win seats and helped win a hard-fought open seat in Arizona.
Grove Insight also helped develop the values messaging that led to the big marriage equality wins in Minnesota, Maine, Washington and Maryland, and served as campaign pollster for Minnesotans United for All Families-the first-ever defeat of a state constitutional ban on the freedom to marry.
Electing women to higher office is another passion.  Grove served as lead strategist and Women's Monitor pollster for EMILY's List, developing key messaging for Independent women across the country, resulting in a record number of women elected to office this year.
She was not only successful, she was right — Nate Silver of the New York Times named Grove Insight as one of the three most accurate pollsters in the country.
The new Anzalone Liszt Grove Research will have offices in Washington, D.C., New York City, Lana'i City, HI, and Montgomery, AL.  We will offer clients landline and cell-based polling, live focus groups, and an array of online quantitative and qualitative products, including QualBoards, Dial Tests, Web-based Ad Testing, Heat Mapping, Maximum Difference Scaling, and Conjoint Analysis.
Alabama women to Ivey: Support fair processes
Last week, Ivey co-authored a letter of support for Barrett and released it to media outlets.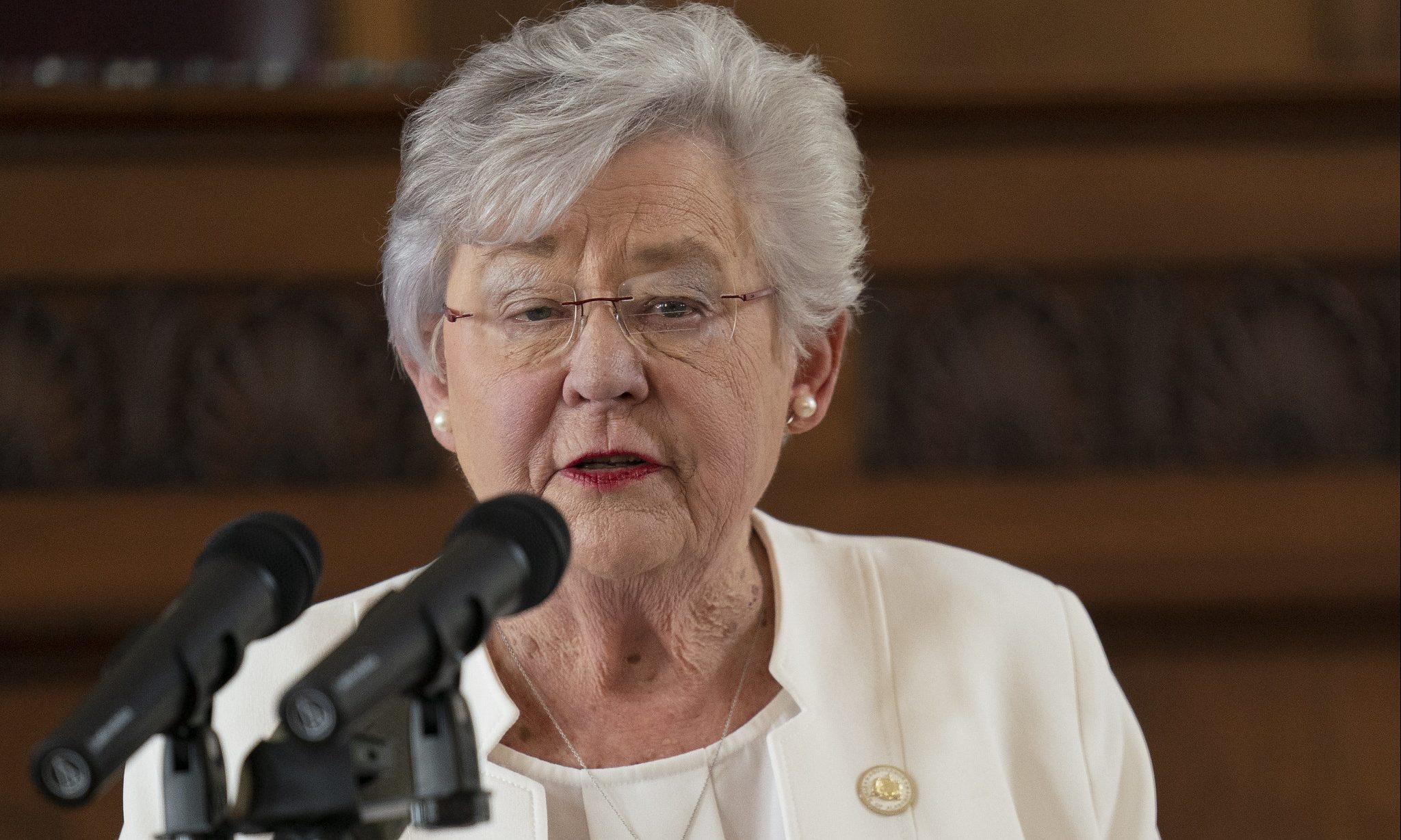 A letter signed by a bipartisan group of about a thousand Alabama women takes issue with Gov. Kay Ivey's recent support of Republican Supreme Court nominee Amy Coney Barrett, and it encourages Ivey and other state officials to instead support fair processes.
Last week, Ivey co-authored a letter of support for Barrett and released it to media outlets. In response, the letter from Alabama women calls the process to nominate Barrett, which is occurring after more than 50 million votes have been cast and in a Senate that is predicted to change from Republican to Democratic control, unfair and "anti-democratic."
The letter, which doesn't criticize Ivey or request that she rescind her endorsement of Barrett, asks instead that Ivey and other state leaders honor women by implementing and following fair processes that provide women with equal opportunities.
The full letter is below:
Dear Governor Ivey,
We are a group of women. We are current and future mothers, grandmothers, caregivers, leaders and champions of all citizens of our great state. We are moderates, progressives and conservatives. When we agree with our leaders, we say so, as we have in your support for education, workforce development, and sensible mask policies.  
We also speak up when we do not agree. Thus, we want to respond to your letter in support of Amy Coney Barrett because it does not represent our views. 
Like you and Judge Barrett's father, we want to tell all young girls that they can do anything their male counterparts can do and they can be anything and everything they want to be. We want it to be a truth, not just a signal "that the most qualified individual will get the job".  In addition to those things, we want them to know and believe that the process will be fair, because no matter the job, the process should be fair. And our children and young people (boys or girls) should be able to trust that democracy works and can be counted on. How can we assure them when this process has been so rushed and undemocratic?
We are women who oppose Judge Barrett's confirmation, because confirming her at this time, when 50 million Americans have already cast their votes, is anti-democratic. Regardless of what ways she does or does not think or talk like us, what matters is that a confirmation should not take place after the election is underway. 
We do not expect you to rescind your support of Judge Barrett. However, we urge you and the other women leaders who have advanced to top positions in our government to stand with us in asking for a fair process that takes place after the election. A process that helps us to believe that our voices and our votes matter because the American people should have the right to choose who nominates the next Supreme Court Justice.
Respectfully, 
Emily Hess Levine
Lindsey Chitwood
Megan Cheek
Kira Fonteneau
Ronne M. Hess
Cindi Cassis Branham
Anna Brantley Fry
Joellyn M. Beckham
Kristen Berthiaume
Alexandra Ruthann Bullock McElroy
The letter is signed by more than 800 women. The full list of signatures was sent to APR with the letter. We have chosen to list only the first 10 for the sake of brevity.