Bat Plague Confirmed in Alabama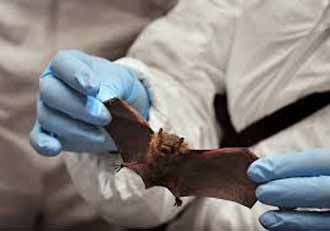 By Brandon Moseley
Alabama Political Reporter
Bats throughout the country are dying from the dreaded white-nose syndrome (WNS) and now the U.S. Fish & Wildlife Service confirms in a written press statement that the illness is present at Fern Cave National Wildlife Refuge in Jackson County.
The Fern Cave National Wildlife Refuge is an important wintering habitat for several bat species including the endangered gray bat.  Over one million gray bats make Fern Cave their winter home.  It is the largest known gray bat colony in existence.  Biologist identified several tri-colored bats that have tested positive for white-nose syndrome.
White-nose syndrome was first identified in 2006.  Since then it has spread to 22 states and five Canadian Provinces.  The disease has been devastating to bat populations and in some caves it has killed 100% of the bats.
According to the F&WS, bats with WNS may exhibit unusual behavior during cold winter months, including flying outside during the day and clustering near the entrances of caves and mines where they hibernate. Some affected caves have had sick and dying bats in unprecedented numbers.
White-nose syndrome is known to afflict seven hibernating bat species, including two federally listed endangered species, the Indiana bat (Myotis sodalis) and gray bat (Myotis grisescens). F&WS reports significant disease-related losses among hibernating Indiana bats.  Other species, including the tri-colored bats have also seen high losses.
Currently WNS is not known to be fatal in gray bats; however Fern Cave has the potential for significant losses.  The Endangered Species Coordinator for F&WS Paul McKenzie said, "With over a million hibernating gray bats, Fern Cave is undoubtedly the single most significant hibernaculum for the species." F&WS said that there is a potential for catastrophic losses at Fern Cave.
McKenzie said, "The discovery of WNS on a national wildlife refuge only highlights the continued need for coordination and collaboration with partners in addressing this devastating disease."
SCCi Fern Cave Property Manager Steve Pitts said, "Since discovering Fern Cave in 1961, members of the National Speleological Society have worked hard to protect it.  For over 30 years, NSS members have also been key U.S. Fish and Wildlife Service partners in the effort to protect Fern's gray bat colony. It's a huge blow to all of us who love Fern Cave to know that WNS  is now there. We hope the gray bats will survive."
The infected tri-colored bats were discovered on winter surveillance trips, conducted by the U.S. Fish and Wildlife Service and members of the National Speleological Society (NSS) and Southeastern Cave Conservancy, Inc. (SCCi).
The biologists saw the white fungus growing on the muzzles, wings, and tail membranes of several tri-colored bats at the cave.  They collected samples and sent them to the histopathology lab at the Southeastern Cooperative Wildlife Disease Study (SCWDS) at the University of Georgia.  Fungal DNA was also found from swabs of the gray bats skin.
The gray bat was listed as an endangered species in 1976.  It is found only in limestone karst areas of the southeastern United States.  The gray bats live in their caves year-round and they live in massive numbers in just a handful of caves.
The potential impact of WNS on gray bats is still unknown.
Fern Cave NWR consists of 199 acres of forested hillside with a massive cave with many stalactite and stalagmite-filled rooms beneath it. Fern Cave is closed to the public.  Cavers are being warned that they could be spreading the disease by carrying spores with them on their cloves and shoes.  The primary means of transmission however appears to be from bat to bat contact.
F&WS Cave explorers and researchers are being urged to check with the appropriate land manager before visiting any cave.  Some caves are closed to protect hibernating bats. F&WS is urging that cave explorer decontaminate their clothing, footwear and gear after caving to reduce the risk of accidental transmission of fungal spores.
For more information visit:
www.WhiteNoseSyndrome.org
Prosecution accepts misdemeanor plea in high-profile environmental administrator's case 
The plea deal came shortly before Jefferson County Circuit Court Judge Stephen C. Wallace was to hear arguments on selective and vindictive prosecution.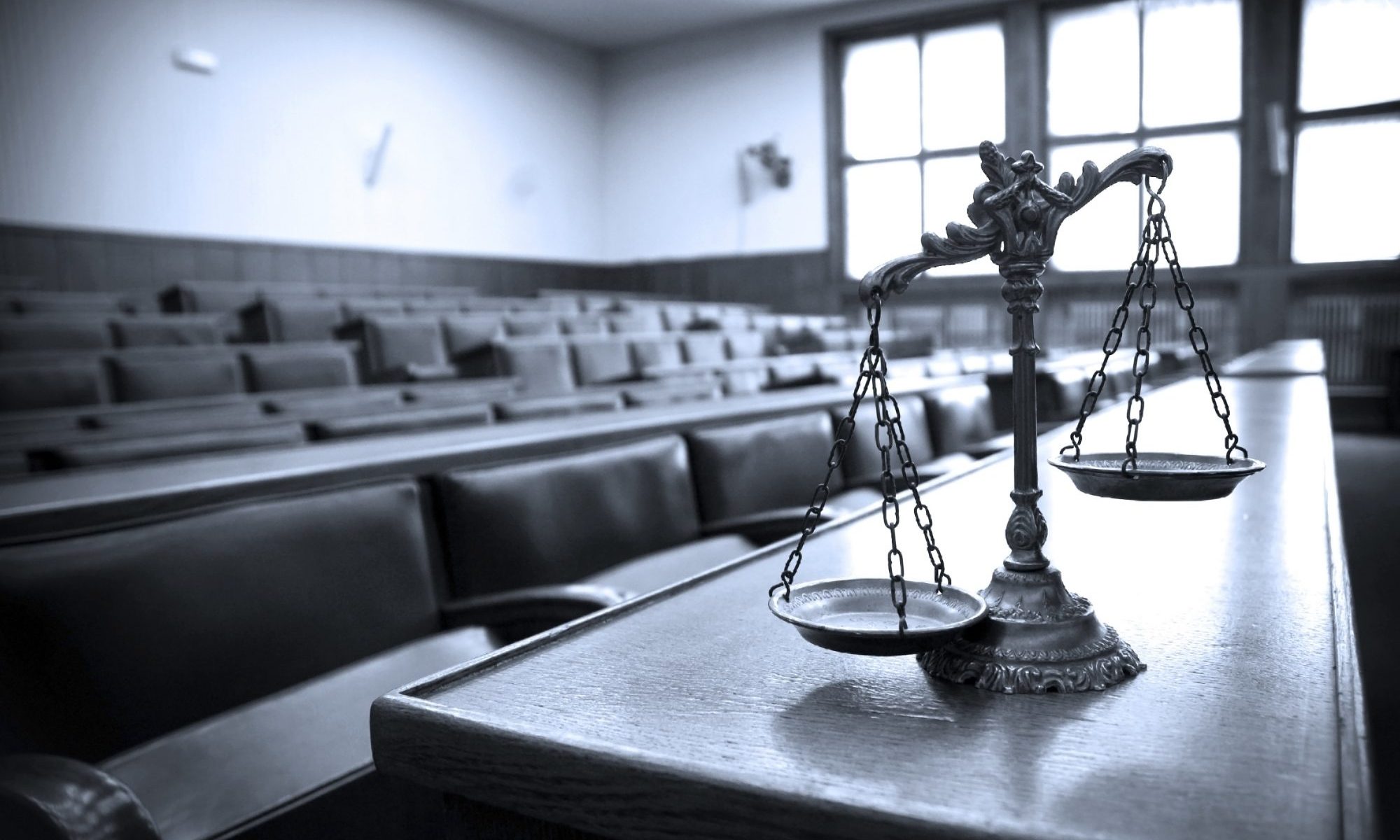 Almost two years ago, Trump administration EPA Region 4 Administrator Onis "Trey" Glenn III was charged with more than a dozen state felony ethics violations. On Monday, he pleaded guilty to three misdemeanor charges after reaching a plea agreement with the prosecution.
The plea deal came shortly before Jefferson County Circuit Court Judge Stephen C. Wallace was to hear arguments on selective and vindictive prosecution.
According to a statement from the Ethics Commission at the time, Glenn, along with former Alabama Environmental Management Commissioner Scott Phillips, was charged after a Jefferson County grand jury returned indictments against the two on Nov. 9, 2018, according to a statement from the Ethics Commission.
Rather than moving forward with the case, prosecutors dropped the felony charges against Glenn. They opted to reach an agreement to accept a plea on three counts of "unintentional" violations of the ethics code. Glenn received a two-year suspended sentence for his actions.
"In the interest of efficiency, we were pleased to take advantage of the opportunity to resolve this matter," Glenn's attorney Matt Hart told APR when reached for comment. "My client pleaded to unintentional, misdemeanor violations of the ethics law, and the matter is concluded."
Questions surround the prosecution's decision to settle the case for a confession to minor offensives in such a high profile case. Still, from the beginning, the case was marred by allegations that the Alabama Ethics Commission's lawyers had mishandled the investigation and indictments.
Indictments against Glenn and Phillips were reported by AL.com even before the pair was arrested or served with the indictments. In AL.com's report, Ethics Commission Executive Director Tom Albritton said that then-Jefferson County District Attorney Mike Anderton had requested the Ethics Commission help indict the two men.
As first reported by APR, shortly after Glenn and Phillips' indictments, Albritton and his team's actions raised serious questions about the process that led to charges against the two men. APR reported that Albritton and Ethics Commission lawyer Cynthia Propst Raulston approached Anderton, and he did not request help with the case from the commission, as was reported in AL.com.
Later, APR confirmed that the Ethics Commission approached Anderton, contradicting Albritton's public statement. In a sworn statement given on Feb. 9, 2019, Anderton said it was Ethics Commission lawyers who approached him, as first reported by APR in November of last year.
According to Anderton, in the fall of 2018, Propst Raulston approached him because "she had a case she wanted to present to the Jefferson County Grand Jury."
He further states, "I told Ms. Raulston that I would facilitate her appearance before the grand jury but that my office did not have the resources to support her case. I also told her that she would have to prosecute the case herself."
These and other aberrations came into sharper focus when Hart — the state's most famous prosecutor of his generation turned defense attorney — began diving into the particulars of the prosecution's case.
Glenn's defense argued from the start that procedural process was circumvented when Albritton and Propst Raulston took the complaint directly to a grand jury rather than the Ethics Commission as prescribed by the Legislature.
An ethics commissioner told APR privately that the commission was never informed about a complaint against the two men, nor was the investigation.
According to internal sources, actions taken by Albritton and Propst Raulston created turmoil at the commission and raised a question about who would prosecute the case on the state's behalf.
During the process, Albritton, Propst Raulston, and other attorneys for the commission asked the attorney general's office to take over the case; however, according to sources within the office, the AG turned them down after a review found "statutory problems" with how the case against Glenn and Phillips was handled.
In a motion to dismiss, the defense said, "In sum, the Ethics Commission Staff trampled Mr. Glenn's rights in obtaining the indictment without giving him his required notice and an opportunity to be heard as required by the Alabama Ethics Act, and then after indictment denied him notice as guaranteed by the Grand Jury Secrecy Act and failed to protect his presumption of innocence as required by the Rules of Professional Conduct."
While not explicitly noted in the motion to dismiss, the relationship between environmental group GASP and the prosecution was a subject that would have been heard in the hearing on selective and vindictive prosecution.
Immediately following Glenn and Phillips' indictment, GASP posted a celebratory tweet, even taking credit for the indictment.
Just so y'all know, Gasp made this possible. We were the ones whose presentation was shared by Glenn and Phillips. We paid for the exhibits in PACER so we could piece this story together. We did the leg work and the organizing. We need your support to keep doing it! https://t.co/5ubmIMciEQ

— GASP (@gaspgroup) November 13, 2018
Former GASP director Stacie Propst is the sister of Ethics Commission lawyer Propst Raulston who presented the case to the Jefferson County grand jury.
While many in the environmental community celebrated Glenn's indictment, the defense argued the prosecution took an illegal short cut to indict him, which denied Glenn due process and amounted to selective and vindictive prosecution.
Monday's plea agreement ended the two-year drama without further exposure as to what happened behind the scene. Phillips's case is still pending.