Hey Senators: An agency exists; reconfirm its director!
Shay Farley
Legal Director, Alabama Appleseed

For the first time in our democracy, the Senate is blocking a Presidential reappointment because a minority disagrees with the agency's mere existence. This temper tantrum shall not abide.
Richard Cordray must be confirmed as director of the Consumer Financial Protection Bureau ("CFPB") without further delay or gamesmanship. The CFPB's urgent mission far outweighs the procedural criticisms cited by Senators Shelby, Sessions, and others as grounds for blocking a vote on this obviously well-qualified nomination.
As the fight to reform Alabama's payday lending bill gained momentum this legislative session, we witnessed the pressure placed on the bill's sponsors and other legislators by the lenders' lobbyists to make major concessions and we witnessed the readiness of many legislators to defend unscrupulous lending practices. Given the situation, Alabamians need a strong, independent federal regulator to protect financial consumers across the nation.
Predatory lending, principally in the home mortgage industry, was a major cause of the 2008 financial crisis and its ongoing damage to the U.S. economy, aided by the detrimental impact of payday lending has cost Alabamians and our state's economy millions year end and year out. An effective CFPB is the first line of defense for consumers.
Created in the wake of the 2008 financial crisis, the CFPB's role is to establish basic rules of fairness and transparency for mortgages, credit cards, student loans, auto loans, debt collection and other banking and lending products. Without a confirmed director, the CFPB could lose a critical piece of its authority over payday lenders, check cashers, and other nonbank lenders. That's a risk Alabama borrowers cannot assume.
Senators must choose to stand up against Wall Street lobbyists and predatory lenders who, after failing to prevent the CFPB's creation, now seek to block the director's reconfirmation in an attempt to derail the CFPB's progress and undermine its value as a consumer watchdog in D.C.
Senators face a simple choice: allow an up/down vote on this nomination, or open the door to more of the problems the CFPB is trying to prevent – abusive and deceptive banking and lending practices like those that, in all too recent memory, helped bring about an epidemic of foreclosures, saddled millions of Americans with unmanageable debt, and triggered a financial and economic calamity from which the nation is still struggling to recover.
Director Cordray has drawn wide praise. Business and financial leaders as well as consumer, community, civil rights, labor, and faith groups have commended the bureau for its openness, thoughtfulness, and balanced approach under his leadership. Nevertheless, 43 Senators – including Sens. Shelby & Sessions – are threatening to keep his nomination from coming to a vote unless the agency's funding and authority are undermined.
While reasonable people can have different views about the best way for any particular agency to be organized, no one could plausibly claim that the CFPB's governance rises to the level of a national crisis, justifying a game of political brinksmanship that is already creating uncertainty that will further delay the economic recovery, undermine consumer protection and leave families at risk. That prospect may help explain why opposition to Cordray is no longer coming from banks, but rather, in large part, from lobbyists and extreme political partisans whose own business model thrives without meaningful and effective regulation.
Alabamians need the CFPB, and the CFPB needs stable leadership, without further delay.
Alabama Appleseed recently delivered to the offices of Senators Shelby and Sessions petitions which call on the Senate to confirm Richard Cordray to a full term as director of the CFPB bearing the signatures of 809 citizens of Alabama.
No one disputes Richard Cordray's fitness, character or experience. It's time for an up or down vote on his confirmation; leave the Dodd-Frank revision or repeal attempts at the door.
*****
Alabama Appleseed is a non-partisan public interest legal advocacy organization working for systemic policy reforms that achieve justice and fairness for vulnerable populations that usually have little, or no, voice in developing or changing policies that impact their lives. Shay can be reached at [email protected]
Opinion | COVID-19: Living in a state of alert
We will resort to our survival mode and exhibit moods and behaviors that are very much like those of individuals who have experienced trauma such as battle or extreme loss.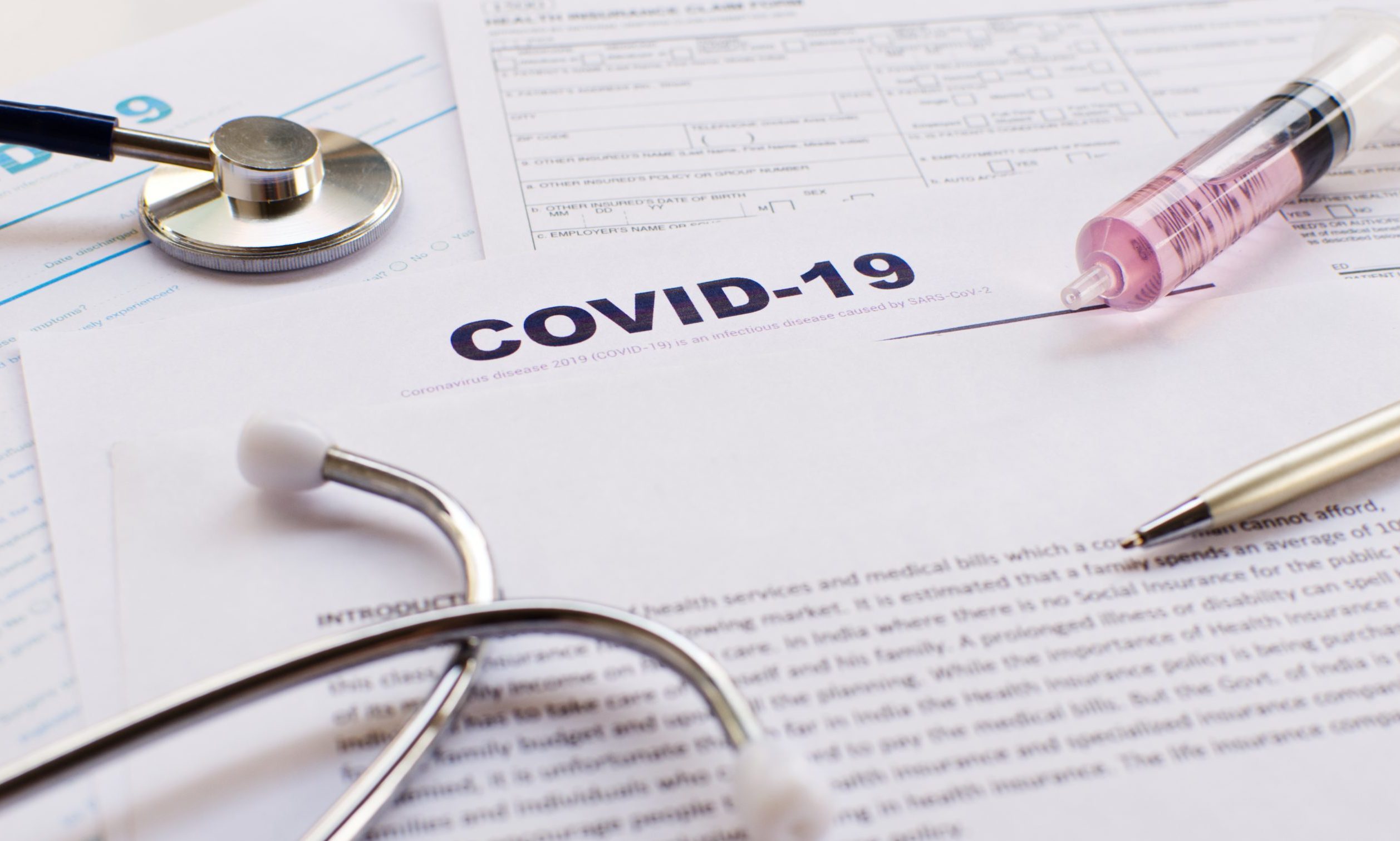 Borrowing a phrase from a recent communication by the National Council for Behavioral Health: as a result of COVID-19 everyone is living in a "state of alert." The effect of that on human beings is that we will resort to our survival mode and exhibit moods and behaviors that are very much like those of individuals who have experienced trauma such as battle or extreme loss.
Indeed, individuals on the Gulf coast and the west coast have experienced recent extreme losses of property, lives and livelihood due to Hurricane Sally and rampant fires, further compounding the impact on them of the COVID pandemic. In short, many in our state and country are in the midst of a mental health crisis. This is not a personality defect or sign of weakness. It does not just affect one type of person. We all can experience mental and emotional health issues.
So, what can we do? First, recognize that everyone is having these experiences to some degree. What we have learned about a major crisis is there are predictable emotional highs and lows as our state, country and the world move through the six stages of a disaster: pre-disaster, impact, heroic, honeymoon, disillusionment and reconstruction. If there is any good news about this situation it is that critical conversations are taking place in homes and workplaces. Individuals from all walks of life feel freer to share their feelings and fears, to listen to each other and to act decisively.
On the other hand, we know millions of Americans and Alabamians are suffering tremendously. According to a June 2020 Centers for Disease Control poll, forty percent of adults reported struggling with mental health or substance use issues since March. For frontline healthcare workers and first responders, the impact of COVID-19 and the resulting increasedcritical care workload, is immense. Providing those levels of care has led to stress, anxiety, fear, substance use, suicidal thoughts and other mental health issues that for many individuals has resulted in a state of PTSD. This is true for individuals and families, regardless of direct care-giving involvement.
How can we improve mental health for ourselves, our family, coworkers and friends?
First, start the conversation. Everyone needs to feel they are "seen" and fully informed of options. Don't hide your own feelings or genuine concern for those of others. Look for common experiences, while sharing useful and accurate information. In the work environment, a buddy system could be a vital strategy to ensure that no one is further isolated.
Warmlines, such as Wings Across Alabama's phone line [1-844-999-4647] are there for anyone to call. Peer support is offered through dozens of organizations by trained peer specialists who have been successful in recovery. They help others to stay engaged in the recovery process and reduce the likelihood of relapse.
Alabama's nineteen local mental health authorities and other mental health related organizations around the state offer direct services. Providers have implemented innovative ways to serve individuals through telehealth therapy, virtual group meetings, and drive-throughs for medication or information.
What can we do today is to turn our worries into action? Do not wait to seek help or help someone else. Create a mental health safety plan for yourself or family and friends about whom you may be concerned. Take breaks from social media but stayhealthily connected with friends and family.
To further expand accessibility to care, Alabama is transforming the approach to prevention and early intervention regarding mental health. From initiatives like the First Episode Psychosis program, the School-Based Mental Health Collaborative and ourIndividual Placement and Support-Supported Employmentprogram, to the Stepping Up Initiative's goal to reduce the number of individuals with mental illness in jails, the Alabama Department of Mental Health is creating preventive and restorative programs for recovery.
Remember that behavioral health is essential health. Prevention works. Treatment is effective, And, people can and do recover from mental and/or substance use disorders. Most of all, we must be kind to each other; it is good for our own mental health.
To find resources and assistance for mental health services visit: www.mh.alabama.gov