Bentley returns to sound principle while others foolishly resist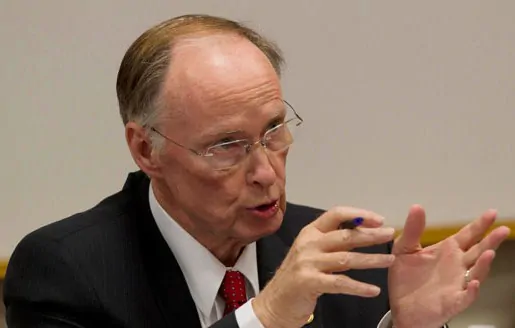 By Bill Britt
Alabama Political Reporter
MONTGOMERY—In what might be considered deja vu all over again, the governor visited several of Alabama's radio talking-heads to find support for his executive amendment to the Alabama Accountability Act (AAA). The thrust of Gov. Bentley's argument is that the state needs a two-year delay in offering tax credits to those in failing schools.
Political observers will remember that just a fews months ago the Governor joined the Speaker of the House and the Senate President Pro Tem in a victory lap at the same shows. At the time Speaker Hubbard, used his favorite pollsters McLaughlin & Associates to produces a glowing acceptance of the AAA.
However, since those heady days, it has become apparent that the bill is not receiving the universal appreciation Hubbard and Marsh had promised Bentley. Instead, school boards in heavily conservative districts like Madison, Baldwin and Elmore Counties have called for the repeal of the AAA. Today, the trumpet of victory has become a muted tin horn. Hubbard and Marsh have stuck the governor with a skunk, and he wants to give it back.
In his appearances, the governor talked about the need to be fiscally responsible. At the time of the grand switch-a-roo, I asked the question that was on the minds of many real conservatives:
"How is it fiscally responsible to pass a bill without knowing much it is going to cost?"
In February and March, that question was dismissed by almost everyone including the radio cabaret.
Often mistaken but never in doubt, the so-called conservatives and their lapdogs pushed ahead without a moment's hesitation and without a clue.
It has become apparent that Bentley has come out from under the ether only to realize that Hubbard and company lied to him once again.
On the airwaves, Bentley sounded like the man the people elected governor and not the one who has been sucker-punched by Hubbard time and again. The governor says he is in favor of giving schools flexibility while taking time to find a responsible way to offer choice.
Marsh is saying the Governor's amendment is DOA—his egos is too invested to backdown. And, sadly, he nor Hubbard respect this governor. Hubbard, looks at Bentley and sees a man standing in his way. As for Marsh, it is anyone's guess as to his motivation.
Bentley also said he didn't believe that the tax-credits should go to kids already in private schools, which would deny millionaire legislators from taking their tax breaks. It seems that AEA Boss Mabry's "No rich child left behind," is dawning on the Gov.
I noticed that none of the talking heads are calling Bentley a "whore," a "ho" or an "ape," for wanting to delay the AAA. They however could not show that same respect to a black circuit court judge.
Governor Bentley is a good man, who has too often listened to bad ones like Hubbard and company. Perhaps the governor has realized that for evil men to prosper, good men simply need to do nothing. Our state deserves real-conservatives with real reforms and not more corporatists.
The Hubbard, Marsh faction of the republican party is a morally bankrupt band of crony-capitalists. They strut and posture, drunk on power and greed. But in reality they are like a dog returning to its vomit they are foolish in their folly.
2014 is right around the bend, and conservatives will be blowing the trumpets to rally the troops to oust Hubbard and his kind. Then the victory laps will be real, because the people will have taken back the state.
It looks like Governor Bentley is once again joining the fight. Welcome back sir, we've missed you.
Print this piece
Bill unlocks the "revolving door" for public employees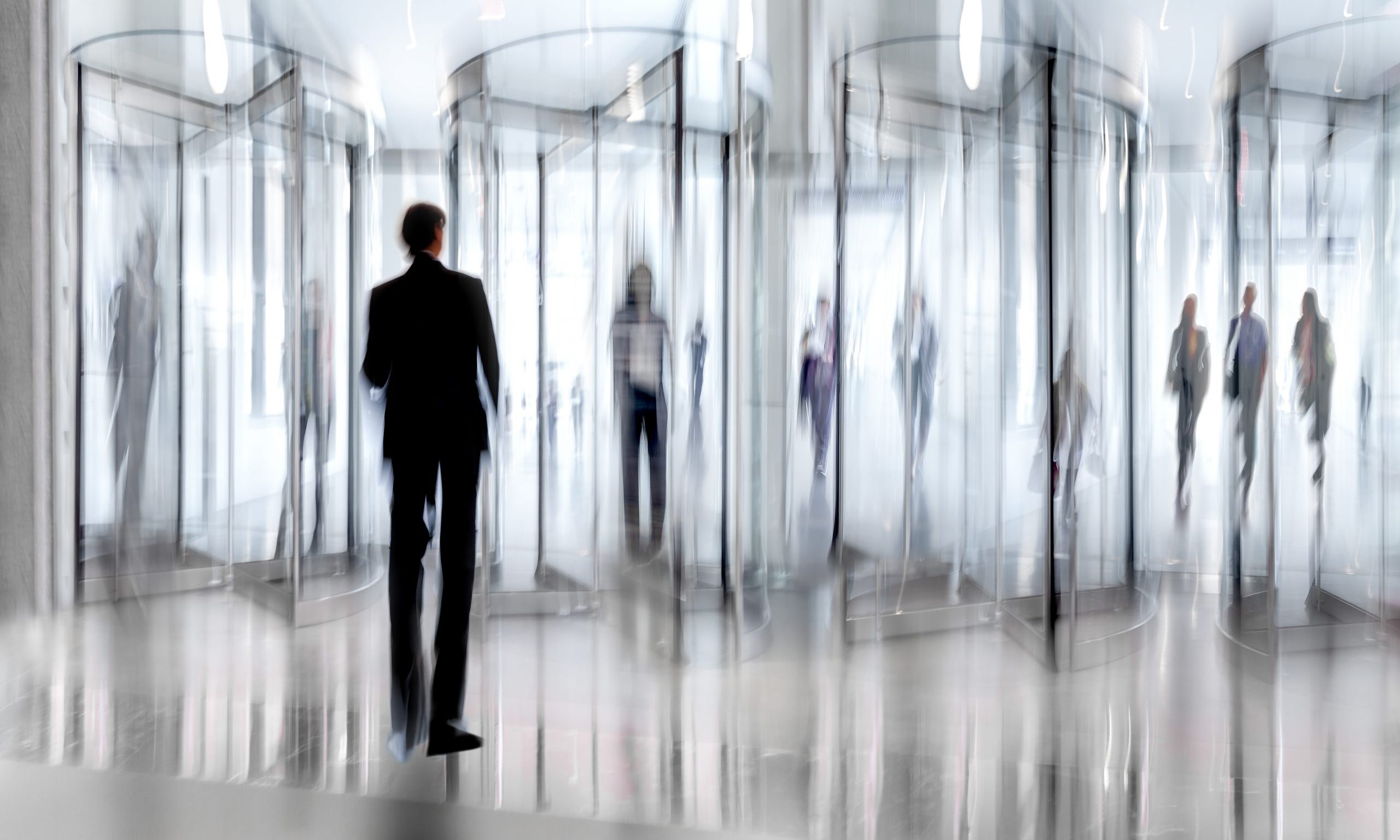 After a brief introduction lasting approximately three minutes, SB177 passed out of the Senate Fiscal Responsibility and Economic Development Committee with a favorable report.
If the legislation sponsored by Sen. Garlan Gudger, R-Cullman, becomes law, it will radically alter the "revolving door" statute permitting any public employee to leave a government job and immediately return as a representative for that entity or another government agency.
Under existing law, former public officials and public employees are prohibited from serving as a lobbyist or otherwise representing clients before the governmental body for which he or she had served or worked for two years after leaving office or employment.
This legislation would open the door for all types of public employees to avoid the current law.
However, Gudger's bill does away with the two-year prohibition on public employees, allowing them to freely serve as agents of their former boss or another government body.
Under state law, a public employee is defined in part as, "Any person employed at the state, county, or municipal level of government or their instrumentalities."
"We see a distinction between public employees who move to other public employment and those who leave for jobs in private industry," said Sonny Brasfield, Executive Director of the Association of County Commissions of Alabama. "The bill leaves in place the strong prohibition against shifting from public employment to private employment, but creates an exception that we feel is appropriate for public employees who want to continue to work in the public sector."
The proposed legislation was presented to the state's attorney general's office for analysis as well as ethics officials.
Gudger, who is vice-chair of the committee, did not explain why the legislation was needed and neither did any of the committee members ask for a reason for the drastic rewrite of the state's ethics law.
Why it was passed out of the Fiscal Responsibility and Economic Development committee rather than ethics or judiciary raises questions as well, as does the fact that there was no discussion.
Republican lawmakers made ethics reform a centerpiece of their efforts to wrestle power from Democrats in 2010. Having succeeded in gaining control of the State House, Republican lawmakers passed what would be called the toughest ethics laws in the nation.
Legislation currently proposed by Rep. Mike Ball, R-Madison, would render the existing State Ethics Act useless as an effective tool to regulate the behavior of public officials and employees.
Opinion | Deception, subtlety and the wholesale destruction of current ethics laws mark proposed rewrite
Since the indictment and conviction of Mike Hubbard—the former Speaker of the House who led the charge to swing the Legislature to Republican control, many of his former colleagues have sought to rewrite the ethics laws championed ten years ago. Gudger, a newcomer to the state Senate, was not a part of the class that passed the 2010 ethics laws.
Hubbard was sentenced to state prison nearly four years ago but currently remains free pending a ruling by the State Supreme Court.
The bill passed out of committee unanimously with both Democrats and Republicans supporting the measure.
Committee members are as follows:
Chair Steve Livingston
Vice-Chair Garlan Gudger
Will Barfoot
Tom Butler
Clyde Chambliss
Vivian Davis Figures
Arthur Orr
Dan Roberts
Malika Sanders-Fortier
Clay Scofield
Cam Ward
Article was updated for clarity.
Print this piece