Sneaking in the Back Door

By House Minority Leader, Representative Craig Ford
It is no secret that things in Montgomery have become much more partisan and tense since 2010. Some of that you would expect. After all, politics is a contact sport. But over the past three years, our legislature – under the leadership of the Republican Supermajority – has embraced dishonest tactics to sneak radical legislation in through the back door.
This strategy first appeared over legislative pay raises. Republicans campaigned in 2010 on a platform of repealing that pay raise. Yet, when Democrats proposed legislation that would have repealed the pay raise and returned legislative pay to the rate it was before 2007, not a single Republican voted in favor of the repeal.
Instead, Republican passed legislation that would tie legislators' pay to the median household income.
Let's put aside, for the moment, the fact that Republicans think part-time legislators should make the same amount as an entire household working two or even three fulltime jobs. This new law will actually give many legislators a pay raise without legislators or the public getting to vote on it.
The first way it does this is through travel reimbursements. Before, legislators made $10 a day plus reimbursements for their travel and related expenses. Now, legislators make an income comparable to the average family of four plus reimbursements for travel. This means that legislators who travel further will make more money than they did under the previous pay structure.
The second way this law gives legislators a pay raise is through natural economic growth. As the state's economy grows and the median household income increases, legislators will receive an automatic pay increase without ever having to vote on it or inform the taxpayers of the increase.
So what was sold to the taxpayers as a pay cut for legislators is actually a backdoor pay increase for legislators.
Another instance of Republicans sneaking legislation through the back door happened a few months ago when they rammed the Accountability Act through the legislature by switching the bill after it had already passed the House and Senate.
Republican legislative leaders and their staff have publicly made comments about how they could not have passed the Accountability Act if they had tried to use the proper legislative process.
The taxpayers never had a chance to learn about this new voucher program before legislators voted on it, and we still don't fully know how it will work or how much it will cost because the Bentley administration and Republican legislative leaders can't agree on who is eligible for the vouchers or even if it should be delayed in being implemented.
But what concerns me now is not just the radical legislation that was passed through the back door during the past three years, but also the legislation that might be passed through that back door in the next legislative session.
In 2011, Republicans tried to pass the transvaginal ultrasound bill that would have forced women whose pregnancies ended early (either through miscarriage, ectopic pregnancy, or abortion) to undergo an invasive medical procedure against their will.
The transvaginal ultrasound legislation was so widely rejected by the public that Republicans in Montgomery tried to water it down and ultimately abandoned it altogether for that legislative session.
But a few weeks ago, Republicans announced they are having Wisconsin governor Scott Walker as their keynote speaker at a Republican fundraiser coming up in August.
When Republican leaders announced Walker was coming, they praised him as having "Alabama values and not ashamed of it."
One of Scott Walker's values happens to be support of transvaginal ultrasounds.
Last week, Walker announced that he intends to sign into law in Wisconsin legislation that would require women seeking abortions to choose between a traditional ultrasound or a transvaginal ultrasound.
Now, I am pro-life, and I support Alabama's current law that requires a woman to have a traditional, non-invasive ultrasound prior to having an abortion. But, I'm afraid that forcing women to choose between the two options is just a backdoor way to sneak transvaginal ultrasounds into law.
And now Republicans in the Alabama legislature – who have already embraced backdoor tactics to pass school vouchers and a legislative pay raise – are embracing the governor who is pushing for backdoor transvaginal ultrasounds.
The people of Alabama deserve to have a government we can trust. But as long as legislative leaders continue to force bad legislation through the back door, the people will never be able to trust their state government.
Representative Craig Ford is a Democrat from Gadsden.  He has served in the Alabama House of Representatives since 2000.  In 2010,
Representative Ford was elected House Minority Leader by the House Democratic Caucus. He was re-elected Minority Leader in 2012.
Opinion | Celebrating the Nineteenth Amendment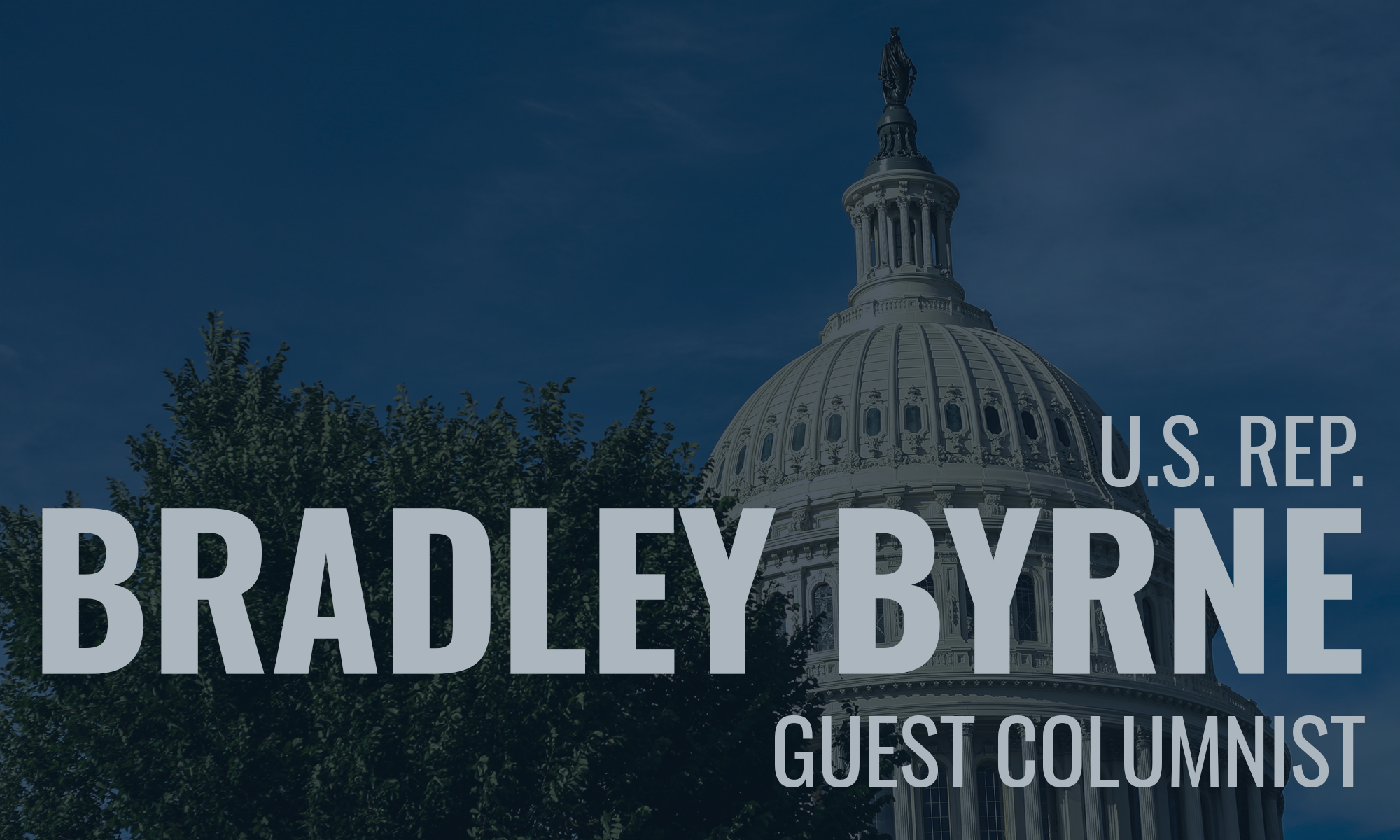 On August 18, the U.S. will celebrate the 100th anniversary of the ratification of the Nineteenth Amendment to our Constitution which guaranteed women's right to vote.  The women's suffrage movement in our country began in the 1840s as women abolitionists saw the parallels between the effort to free enslaved Americans and their own desire to vote.  A convention was held in Seneca Falls, New York in 1848 which produced an organized group led by Elizabeth Cady Stanton and Susan B. Anthony, among others.
The two movements worked together until women suffragists became angered over the fact the Fifteenth Amendment gave freed slaves the right to vote but didn't extend that right to women.  Over the next 50 years women suffragists labored to gain the franchise.  One bloc worked to pass a constitutional amendment at the national level while another focused on the individual states.  The Wyoming Territory was the first to give women the right to vote in 1869, followed by the Utah Territory and Idaho.
Momentum built in the 1910s when Washington state, California, Oregon, Arizona, Kansas, the Alaska Territory, Montana, and Nevada gave women the right to vote.  But, states in the East and South were reluctant to do so and the effort to add a constitutional amendment picked up speed.  While Republicans were generally supportive, Democrats weren't.  President Woodrow Wilson preferred a state by state approach, but suffragist leaders kept up the heat, even sneaking a banner challenging him into his speech to a joint session of Congress.
When the US entered World War I some wanted the suffragists to back off, but they indignantly fought on with the argument that the fight for freedom and democracy in Europe should be paralleled at home with a constitutional amendment enfranchising the one half of the U.S. population denied the right to vote.  By 1918, President Wilson changed his mind.  The House passed the amendment, but the Senate couldn't get the two thirds required vote even after Wilson took the unprecedented step of addressing them on the Senate floor.
Suffragist pressure finally swayed enough votes to get Senate passage in 1919, and ratification was achieved with Tennessee's vote on August 18, 1920.  It's hard to imagine that my two grandmothers, both adult women with families of their own, weren't allowed to vote until that year.  The Nineteenth Amendment is too often a forgotten part of our history, but I hope we will use this anniversary to remember how important it continues to be.
When I look around Alabama, I see the fruit of the suffragists' labor.  We have a female governor in Kay Ivey and two female members of Congress, Martha Roby and Terry Sewell.  Women serve as Federal judges, state appellate and court judges, district attorneys, and in the Legislature.  I work with women county commissioners, mayors, and city council members across the First District.  They, each of them, make great contributions to our quality of life and the administration of justice.
My little granddaughter, Ann-Roberts, is a very smart and active girl.  I have no idea what she will do when she grows up, but she'll be darn good at whatever that is.  Imagine telling her she can't vote or hold public office.  I can't.  And, I'm glad my grandmothers finally got to vote.  It took far too long to give it to them.  Let's remember this important anniversary and the value to all of us of our previous right to vote.