College Republican Under Attack From GOP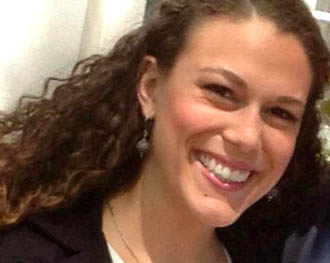 By Beth Clayton
Alabama Political Reporter
MONTGOMERY–After the controversial Supreme Court ruling on the Defense of Marriage Act (DOMA) and Proposiation 8 in California, Stephanie Petelos, the Chair of the College Republican Federation of Alabama, spoke publicly in support of universal treatment under the Constitution.
Petelos had once been touted as a "Rising Star" by the Alabama GOP, however now many believe that she is under attack by the Party's leadership.
In her statement following the Supreme Court rulings, Petelos said, ""The College Republican Federation of Alabama agrees that all people should be treated equally under the law, as guaranteed by the Fourteenth Amendment. The CRFA does not discriminate against anyone on the basis of religion, race, or sexual orientation and we are proud to embrace members from all walks of life, opinions, and beliefs."
Petelos told AL.com in an interview that she felt same-sex marriage was reasonable because "we're governed by the constitution and not the Bible."
ALGOP Chairman Bill Armistead took a different stance on the Supreme Court rulings, calling them "an affront to the Christian principles that this nation was founded on."
Now, a proposed bylaw change would require Petelos, the daughter of the Mayor of Hoover and a Jefferson County Judge, to publicly rescind her statements or be removed from the ALGOP steering committee.
The proposed bylaw change states, "Notwithstanding anything herein to the contrary, no person may continue to serve as a member of the Steering Committee in the event such person publicly advocates a position in his or her official Republican capacity which is contrary to the most recently adopted platform at the Republican National Convention, without the prior approval of the Steering Committee. In the event any such person is removed from the steering committee for advocating a position in his or her official republican capacity which is contrary to the most recently adopted platform of the Republican National Convention, such person may only be reinstated by publicly rescinding the previous public statement in writing and by receiving the approval of the Steering Committee to return as a voting member. Any member of the Steering Committee may also be removed in accordance with the provisions of these Bylaws and the Bylaws of the organization he or she is representing."
The change is sponsored by Don Wallace, an accountant from Tuscaloosa and Bonnie Sachs, a fourth grade teacher from Double Springs.
Petelos said that she thought that many young Republicans did not hold strong opinions on equal marriage anymore.
"I think a lot of people would be actively for it if they didn't live in fear of backlash from party leaders," said Petelos. "We don't want to go against the party, we love the party. We're just passionate about a whole list of other issues. That's why we're involved."
While Petelos is not able to comment publicly about equal marriage issues anymore, as per her agreement with the Party leadership, other young Republican leaders are speaking out on her behalf.
"As a Young Republican, it's hard to see this as anything other than a personal attack on the Chairwoman of the College Republicans for speaking her mind on a sensitive issue," said Warren Greene, the Chair of the North Jefferson Young Republicans, in an interview with Alabama Political Reporter.
"I can't see how an amendment like this could do anything but stifle the growth of our party, particularly among the young, at a time when we need it most nationally," Greene said.
Green continued that the bylaws change is one with which he fundamentally disagrees, regardless of the issue at hand. "Putting aside this specific issue completely, I find it a bit troubling both as an Alabamian and a Republican that we are basically surrendering our right to disagree with the national party on any position it might vote to take," he said.
Young Republicans Federation of Alabama National Committeewoman Jackie Curtiss spoke on the equal marriage issue with Alabama Political Reporter in early July.
"Our members have very diverse views on family and marriage. Some of our members support traditional marriage only, some support gay marriage and others support civil unions for all," Curtiss said.
This issue comes only two and a half months after the College Republican National Committee released a 95-page report on what went wrong with young voters in 2012. The report was the result of extensive polling and focus groups, which ultimately concluded the Republican Party was in a "dismal present situation."
In the report includes a conclusion on the Republican position on gay marriage. "On the 'open-minded' issue … [w]e will face serious difficulty so long as the issue of gay marriage remains on the table," the report says.
Curtiss added that she hopes that the proposed bylaws change "does not push any conservatives away from the Republican Party. If anything, I hope the Republicans who see this and do not like what is going on with ALGOP get more involved with the Party."
"In a state where women, minorities, and young people have worked so hard to help elect Republican candidates and grow the Party, this does not look good for ALGOP's inclusiveness. That is why I hope the Chairman will come out and publicly say that he does not support the proposed bylaws change," Curtiss said.
The College and Young Republicans in Alabama seem to be embracing the ideas of newer generations. A recent Washington Post-ABC News study showed that 81 percent of young voters support marriage equality.
"Our state party should be a place where ideas and fresh solutions are created, not where they are imposed," Greene said.
The Alabama state party will vote on the change to the bylaws next week.
A Rising Republican Star Stephanie Petelos
Youth Organizations Set Equal Marriage Platforms
Young Republican Believes DOMA Ruling a Victory for States Rights Gay Marriage
Madison County mask order goes into effect Tuesday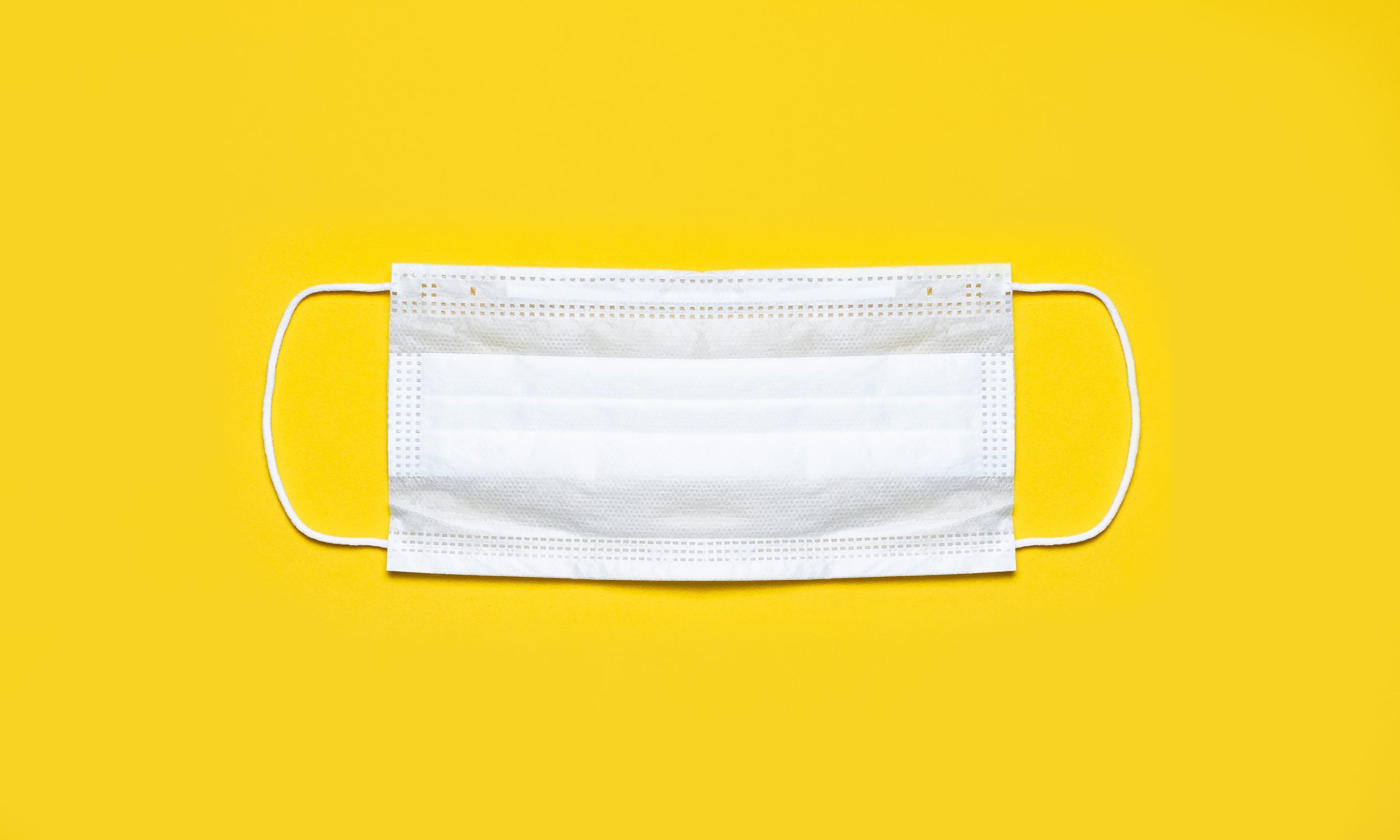 Madison County's health officer issued a face mask order to slow the spread of COVID-19, which goes into effect Tuesday at 5 p.m. 
Madison County Health Officer Dr. Karen Landers, who also serves as the assistant state health officer, issued the order, which requires those over the age of 2 to wear masks in businesses or venues open to the public, while on public transportation, in outdoor areas open to the public where 10 or more people are gathered and where maintaining 6 feet of distance from others is not possible. 
"We need to do all we can to limit the spread of COVID-19," State Health Officer Dr. Scott Harris said in a statement. "Until we have a vaccine or treatment for COVID-19, wearing a face covering in public is a key measure we have available to prevent transmission of the virus."
Huntsville Mayor Tommy Battle in a statement expressed support for the mask order. Madison County now joins Jefferson County, Montgomery, Mobile and Selma in requiring masks while in public. 
"This is a simple math problem. Since June 16, the number of positive cases in Madison County has tripled, and the number of hospitalizations has increased 660 percent," Battle said in the statement. "We need to take precautionary measures, such as wearing face covers, distancing 6 feet, and handwashing to provide a safe environment for our citizens." ​​
Madison Mayor Paul Finley also noted the surging cases and said he supports the order. 
"Since day one, we as elected officials have said we would work to find the balance of personal versus economic health. While personal responsibility is still paramount, our dramatic rising numbers dictate this step be taken to continue to support all citizens' safety," Finley said in a statement. 
Medical experts believe COVID-19 is most often spread when an infected person, with or without symptoms, talks, coughs or sneezes. Studies have shown that wearing masks reduces transmission of coronavirus.
Other exceptions to Madison County's mask order include:
Persons while eating or drinking.

Patients in examination rooms of medical offices, dental offices, clinics or hospitals where their examination of the mouth or nasal area is necessary.

Customers receiving haircare services, temporary removal of face coverings when needed to provide haircare.

Occasions when wearing a face covering poses a significant mental or physical health, safety or security risk. These include worksite risks.

Indoor athletic facilities. Patrons are not required to wear face coverings while actively participating in permitted athletic activities, but employees in regular interaction with patrons are required to wear face coverings or masks.

Private clubs and gatherings not open to the public and where a consistent 6-foot distance between persons from different households is maintained.
"Although not mandated, face coverings are strongly recommended for congregants at worship services and for situations where people from different households are unable to or unlikely to maintain a distance of 6 feet from each other," the department said in a statement on the order.

This is a simple math problem. Since June 16, the number of positive cases in Madison County has tripled, and the number of hospitalizations has increased 660 percent."
Parents must ensure children over 2 years old wear masks in public, and childcare establishments and schools are to develop their face covering policies and procedures, according to the department.

The order also mandates that businesses and venues open to the public provide a notice stating that face coverings are required inside, and signage is required at all public entrances. 
"Wearing a face covering can help keep family, co-workers, and community safe," Harris said. "This is the simplest act of kindness you can take for yourself, your family and your community, especially for those who are at high risk of contracting the virus."
The Alabama Department of Public Health advises these actions to prevent the spread of COVID-19:
Wash your hands frequently with soap and water for 20 seconds

Social distance by staying 6 feet away from others

Avoid people who are sick

Stay home if you can; work remotely if possible

Cover your mouth and nose with a face covering when around others

Cover coughs and sneezes

Clean and disinfect frequently touched surfaces

Monitor your health