State Senator says Lottery Alive and Well in Alabama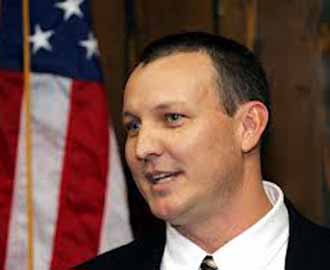 Staff Report
HUNTSVILLE — A state lottery is alive and profitable in Alabama. According to State Senator Paul Sanford (R-Huntsville), the Alabama Department of Conservation and Natural Resources (DCNR) has operated an illegal paid lottery since August 2012.
In 2012 and 2013, the DCNR submitted a rule change pursuant to the Alabama Administrative Procedure Act to the Legislative Council on which Senator Sanford sits. This request seeks to implement an alligator-hunting season that includes a random drawing for tags.
The Department of Conservation and Natural Resources failed to disclose that they intend to charge $6 per chance to receive a tag to hunt alligator, multiple chances are available at $6 per new entry, and these entries are unlimited in quantity.
Senator Sanford believes Alabama State Government is operating outside the boundaries of the law by endorsing an illegal paid lottery in direct violation of the 1901 Alabama Constitution.
According to Article IV, Section 65, "The legislature shall have no power to authorize lotteries or gift enterprises for any purposes, and shall pass laws to prohibit the sale in this state of lottery or gift enterprise tickets, or tickets in any scheme in the nature of a lottery."
"The state of Alabama should not charge citizens for the chance to hunt game. Hunting is a major contributor to the fabric of our state and a deep-rooted tradition for many Alabamians. It is deeply troubling that the Department of Conservation and Natural Resources is willing to nickel and dime hunters for the opportunity to hunt alligators," said Senator Sanford.
"I believe the Alabama Department of Conservation and Natural Resources should refund the illegally garnered monies to the thousands of hunters that the State took advantage of through the random tag 'pay to play' lottery. Paying for a hunting license is one thing, but paying for a chance at one is a 'lottery'. I will use all means available to ensure that our State Government follows the Constitution."
Senator Sanford, a lifelong hunter, represents Huntsville/Madison County (District 7) in the State Senate.
Trump Truck and boat parades this weekend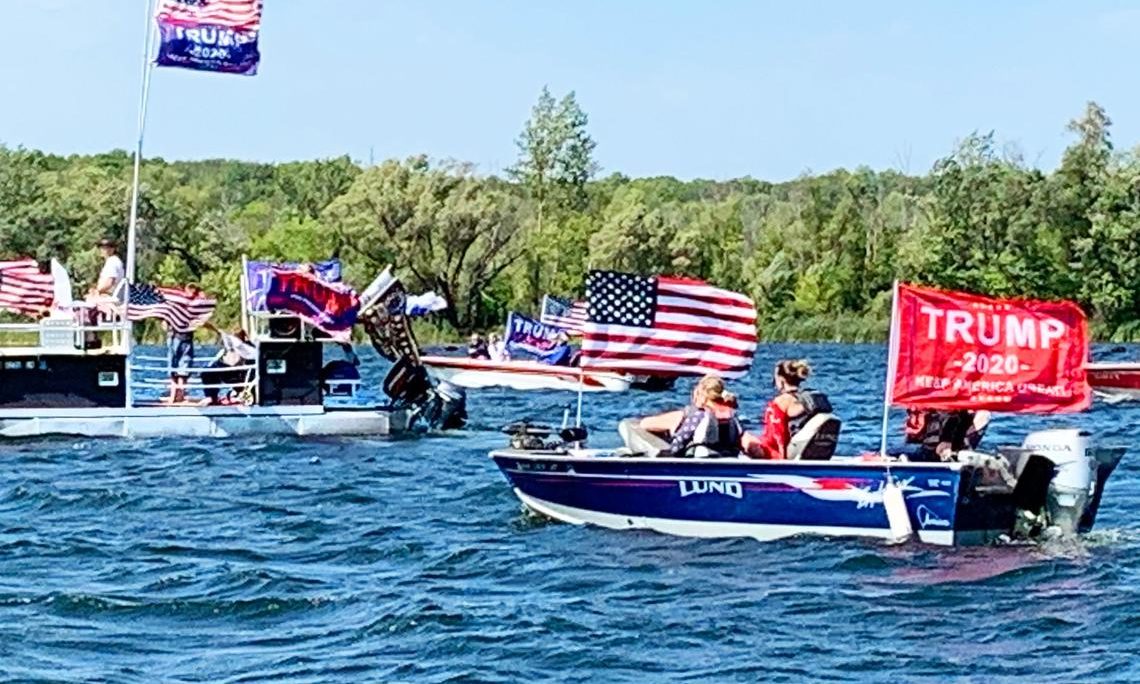 As Election Day draws near, Alabama Republicans are excited about promoting the re-election of Donald J. Trump as President and the election of Tommy Tuberville for U.S. Senate. This weekend two pro-President Trump events are happening in the state. There will be a truck parade from Ashland to Phenix City on Saturday sponsored by the Clay County Republican Party, while there will also be a boat parade on Wilson Lake in the Shoals sponsored by the Colbert County Republican Party on Sunday.
The pickup trucks will assemble at the Ashland Industrial Park in Clay County, 8240 Hwy 9, Ashland. There is a pre-departure rally at 10:00 a.m. central standard time. The trucks will depart at 11:00 a.m. and then proceed on a parade route that will take them into the bitterly contested swing state of Georgia. The Trump Pickup Parade will wind through east Alabama and West Georgia traveling through LaGrange and Columbus before concluding near the Alabama/Georgia line in Phenix City, 332 Woodland Drive, Phenix City at approximately 2:00 p.m. central time. Speakers will begin at 3:00. Trump flags will be on sale at the event.
The Phenix Motorsports Park will be hosting what sponsor hope could possibly the world's largest Pickup Tuck parade in U.S. history that is routing over 50 mile through Georgia in effort to "pickup" President Trump's numbers in GA.
A number dignitaries have been invited to address the Phenix City rally, including Coach Tuberville. Former State Sen. Shadrack McGill, Trump Victory Finance Committee member former State Rep. Perry O. Hooper Jr., and Paul Wellborn, the President and CEO of the largest Family owned Kitchen Cabinet manufacture in the USA are among the featured speakers who have committed to speak at the event.
Entertainment will be provided by: Charity Bowden, an up and coming country music singer who was the runner up on "The Voice". Charity will sing 'I am Proud to be an American' as well as songs from her Voice performances. The McGill Girls will also perform. The three beautiful and talented sisters will be singing patriotic songs in three part harmony. Geoff Carlisle, a professional DJ will be keeping the crowd pumped with music and entertainment.
Following the speakers and the entertainment there will Trump truck-vs- Joe Bidden truck races down the drag strip for the finale.
The Northwest Alabama boat parade will be on Sunday. The boats will gather at 2:00 p.m. near Turtle Point and then the flotilla will parade around the open waters of Wilson Lake til 3_00 p.m.. There will be a contest for best decorated Trump boats.
Trump supporters have held a number of large boat parades across the state to show their support for the re-election of Pres. Trump.
Boat parade sponsors say that this parade will be: pro-American, pro-law enforcement, pro-military.