Publishing Rumors Absent of Proof is Not Reporting, it is Simply Wrong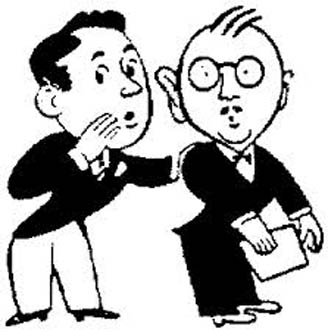 By Bill Britt
Alabama Political Reporter
Rumors concerning an alleged affair between Attorney General Luther Strange and his former campaign manager Jessica Garrison, have recently been published as fact by at least one blog and a thinly veiled opinion in one weekly newspaper.
Last week, Garrison filed a defamation lawsuit against the website Legal Schnauzer, its owner, Roger Shuler and others who have yet to be identified.
In The Art of Truth-Telling about Authoritarian Rule, a passage states, "Some rumors are entirely true. Others contain grains of truth; still others contain none at all."
The passage goes on to point out that many times rumors circulate because, "people are trying to get to the bottom of a matter."
Other times, rumors are authored solely to cause harm, especially when it involves the powerful. Such it is with this case: The alleged Strange/Garrison affair.
Many months ago, the Alabama Political Reporter looked at the so-called evidence being offered as proof of illicit behavior and potential wrong doing by the pair. At best, it appeared to be circumstantial—a loose connection of information that could have multiple explanations. After investigating what was factually available, our staff concluded that there was nothing to report unless more information surfaced. On its face the available body of facts appeared to be speculation or worse concocted to damage Strange and Garrison.
Those of us who report on politics must consider rumors. Many times a rumor will lead to an investigation that eventually exposes public corruption; ergo, the old adage, "Where there's smoke, there's fire." However, in the case of Strange and his former campaign manager, we have never been able to find smoke, much less any fire. In this instance, the rumors appeared to be more the product of the Attorney General's enemies.
Garrison must be commended for taking bold steps to protect herself and her son from these vicious and unfounded attacks. Going forward with a lawsuit of this nature takes courage.
Many painful things can come out in the discovery phase of a defamation lawsuit. Most people shy away from filing them for that very reason. But Garrison, so convinced that truth is the only defense against lies, has charged forward, knowing that more unpleasantness awaits her.
Garrison has a young son who will one day undoubtedly stumble upon the salacious things written about him and his mother. She will have to explain what happened. I believe Garrison is the type of mother who will be able to look her son in the eyes, hold back the tears and say, "I fought for you."
As for Strange, I am sure his advisers have suggested that he remain silent, because the story has not yet been carried by the mainstream media. However, in today's political environment, the traditional media is usually far behind the investigative work being conduct by online news outlets.
Strange has powerful enemies who are happy to see a scandal attached to his name. No doubt many of his political adversaries are willing to work covertly to supply the so-called facts.
Shuler has done some very good work at Legal Schnauzer and it would be a loss if his voice were missing from the legal and political discussions of the day.
However, he has on at least two occasions disparaged the character of women with accusations of affairs illegitimate children and abortions without even a scrap of proof.
Perhaps, as antiquated as it may sounds to some such accusations against women, unless accompany by irrefutable facts, should be off limits. As for children, charges of their illegitimacy without DNA proof is despicable. And even armed with such solid proof should be handled with the most delicate of hands.
Even as caustic as our world has become, there are still some things that should be handled with care.
I feel a deep sense of sadness that Jessica Garrison and her son have been caught-up in these machinations of political intrigue. It is questionable whether Garrison's life reaches the level of "public figure," her son's certainly does not.
Perhaps, the boy will never hear of these sordid accusations. But if he does, I hope he will realize the courage it took for his mother to stand against those who have tried to cause her harm.
Roby warns Americans to be careful this Thanksgiving
Congresswoman Roby urged Alabamians to adjust Thanksgiving holiday activities to avoid spreading the coronavirus.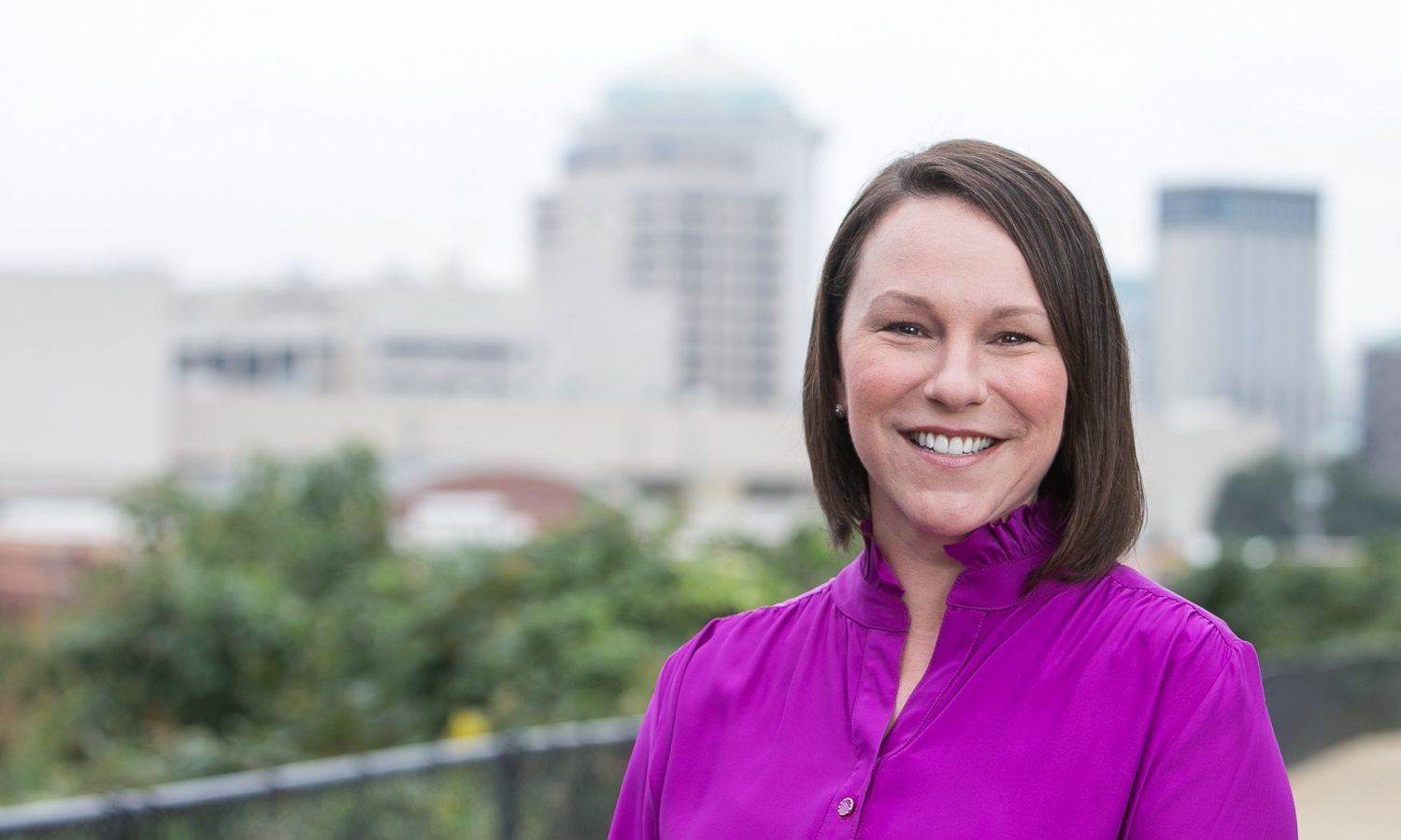 Congresswoman Martha Roby, R-Alabama, warned Alabamians to adjust their Thanksgiving holiday activities to avoid spreading the coronavirus.
"Thanksgiving is a special holiday because it provides us an entire day each year to pause and give thanks for the many blessings we have received," Roby said. "Particularly amid a global pandemic, the stress and craziness of life often make it easy to lose sight of just how much we have to be thankful for. Whether you are gathering with loved ones or remaining in the comfort of your own home, I hope we all take time to celebrate gratitude – something we may not do enough of these days."
"As we've learned to adjust our daily routines and activities throughout the course of this pandemic, we know this Thanksgiving will not look like those of the past," Roby said. "Please be mindful of any safety measures and precautions that have been put in place to help protect your family and those around you. The Alabama Department of Public Health (ADPH) released guidance that includes a list of low, moderate, and high-risk activities in order to help Alabamians have a safer holiday season. ADPH suggests a few lower risk activities such as having a small dinner with members of your household, preparing and safely delivering meals to family and neighbors who are at high-risk, or hosting a virtual dinner with friends."
Congressman Robert Aderholt, R-Alabama, echoed Roby's warning to be safe this Thanksgiving holiday.
Aderholt said: "I want to wish you and your loved ones a Happy Thanksgiving! I hope Thursday is filled with a lot of laughter and gratitude, and that you can share it with friends and family. And while we continue to navigate this Coronavirus pandemic, please stay safe this holiday season."
On Thursday, the CDC encouraged families to stay home as much as possible over the holiday weekend and avoid spreading the coronavirus.
"As cases continue to increase rapidly across the United States, the safest way to celebrate Thanksgiving is to celebrate at home with the people you live with," the CDC said in a statement before the holiday. "Gatherings with family and friends who do not live with you can increase the chances of getting or spreading COVID-19 or the flu."
The CDC has updated its guidelines to encourage families to stay home during the holiday.
The CDC said that postponing Thanksgiving travel is the "best way to protect" against the virus.
If you are sick or anyone in your household is sick, whether you think it is COVID or not, do not travel.
If you are considering traveling for Thanksgiving, avoid traveling to locations where virus activity is high or increasing.
Avoid travel to areas where hospitals are already overwhelmed with patients who have COVID-19.
Try to avoid traveling by bus, train or airplane, where staying 6 feet apart is difficult.
Avoid traveling with people who don't live with you.
You should consider making other plans, such as hosting a virtual gathering or delaying travel until the vaccine is available or the pandemic is more under control.
Discuss with your family and friends the risks of traveling for Thanksgiving.
Try to dissuade people from visiting this holiday.
If you do travel, check for travel restrictions before you go and get your flu shot before you travel.
Always wear a mask in public settings, when using public transportation, and when around people with whom you don't live.
Stay at least 6 feet apart from anyone who does not live with you.
Wash your hands often or use hand sanitizer.
Avoid touching your mask, eyes, nose and mouth.
Bring extra supplies, such as masks and hand sanitizer.
When you wear the mask, make sure that it covers your nose and mouth and secure it under your chin.
Remember that people without symptoms may still be infected, and if so, are still able to spread COVID-19. Remember to always social distance. This is especially important for people who are at higher risk of getting very sick. Keep hand sanitizer with you and use it when you are unable to wash your hands. Use a hand sanitizer with at least 60 percent alcohol.
Try to also avoid live sporting events, Thanksgiving Day parades and Black Friday shopping this year.
Roby represents Alabama's 2nd Congressional District and will be retiring at the end of the year. Aderholt represents Alabama's 4th Congressional District and was re-elected to the 117th Congress.