David Azbell Seeks Renewal of $96,000 State Contract, Do GOP Members Believe That "Cigars, Booze and Good Looking Women" Are The Way the State Should Roll?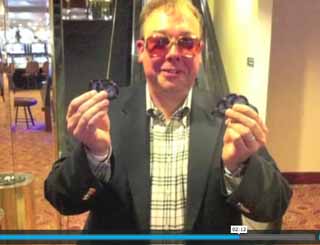 By Bill Britt
Alabama Political Reporter
MONTGOMERY—Tomorrow, September 5, the Contract Review Permanent Legislative Oversight Committee will meet in Montgomery.
One of the items on the agenda is renewal of the consulting contract for David Azbell.
Azbell is a political operative with a history of sexual harassment in the work place as well as producing semi-pornographic videos extolling the virtues of Las Vegas and of mocking Christmas. 
He is also the brains behind Speaker Mike Hubbard's vanity publication "Storming the Statehouse."
Azbell receives $96,000 a year in taxpayer money to "provide strategic communications and public relations services to members of the House Majority Caucus," according to the selling points on the contract proposal.
While Communications Director to former-Governor Bob Riley, Azbell was hit with the threat of a civil lawsuit after he repeatedly harassed a young female staffer in the governor's office.
The Riley administration paid $53,000 in taxpayer funds to pay-off the woman Azbell harassed. The Settlement Agreement, dated December 17, 2003, was signed by Riley, Azbell and Riley's chief of staff, Toby Roth. It described Azbell as having "harassed" and "discriminated" against the young woman.
Questions as to why an admitted deviant is still employed by Hubbard and the Republican House Supermajority still remain unanswered. 
Why would a self-proclaimed conservative and family man like Chairman of the Committee Senator Bill Holtzclaw (R-Madison) continue to approve a state contract for a man of such admitted low character?
Azbell, chief consultant to Speaker of the House Mike Hubbard, made a video of himself partying in Las Vegas and distributed it on the internet while receiving his enormous paycheck from the state. In the video, Azbell proudly praises, in song and dance, the virtues of gambling, strippers, sex-clubs and other vices. 
Azbell proclaims his mantra of "Cigars, Booze and Good Looking Women" during the professionally-produced video.
Why would a responsible republican like Senator Paul Sanford (R-Huntsville) who sits on the contract review board continue to tolerate a man like Azbell being paid $8000 a month by the hardworking men and women of Alabama? 
In another professionally-crafted video entitled "Azbell Christmas Special," David Azbell, one of the Speaker's righthand confidants, disparages Christmas as a holiday and a deeply-held religious season.
In one of the songs, Azbell uses it to express his views on what many consider the most holy event in Christianity. The lyrics are, "Santa brought me two aces, I wonder if I should split? Hey waitress, bring me a drink, while I think. What would Jesus hit?"
To use the term "What would Jesus hit?" referring to the Lord and Savior Jesus Christ as a person who would gamble is beyond the pale for most Alabamians.
Yet, tomorrow, republican members of the contract review board, Senator Bill Holtzclaw, Representative Steve Clouse, Senator Arthur Orr, Senator Trip Pittman, Senator Paul Sanford, Representative Paul Lee and a handful of democrats will decide if the taxpayers of the state should continue to pay a disgrace like Azbell.
When republicans won the Statehouse in 2010, they promised to clean up Montgomery. This is an opportunity for them to show they mean business.
Opinion | Inside the Statehouse: Buck's pocket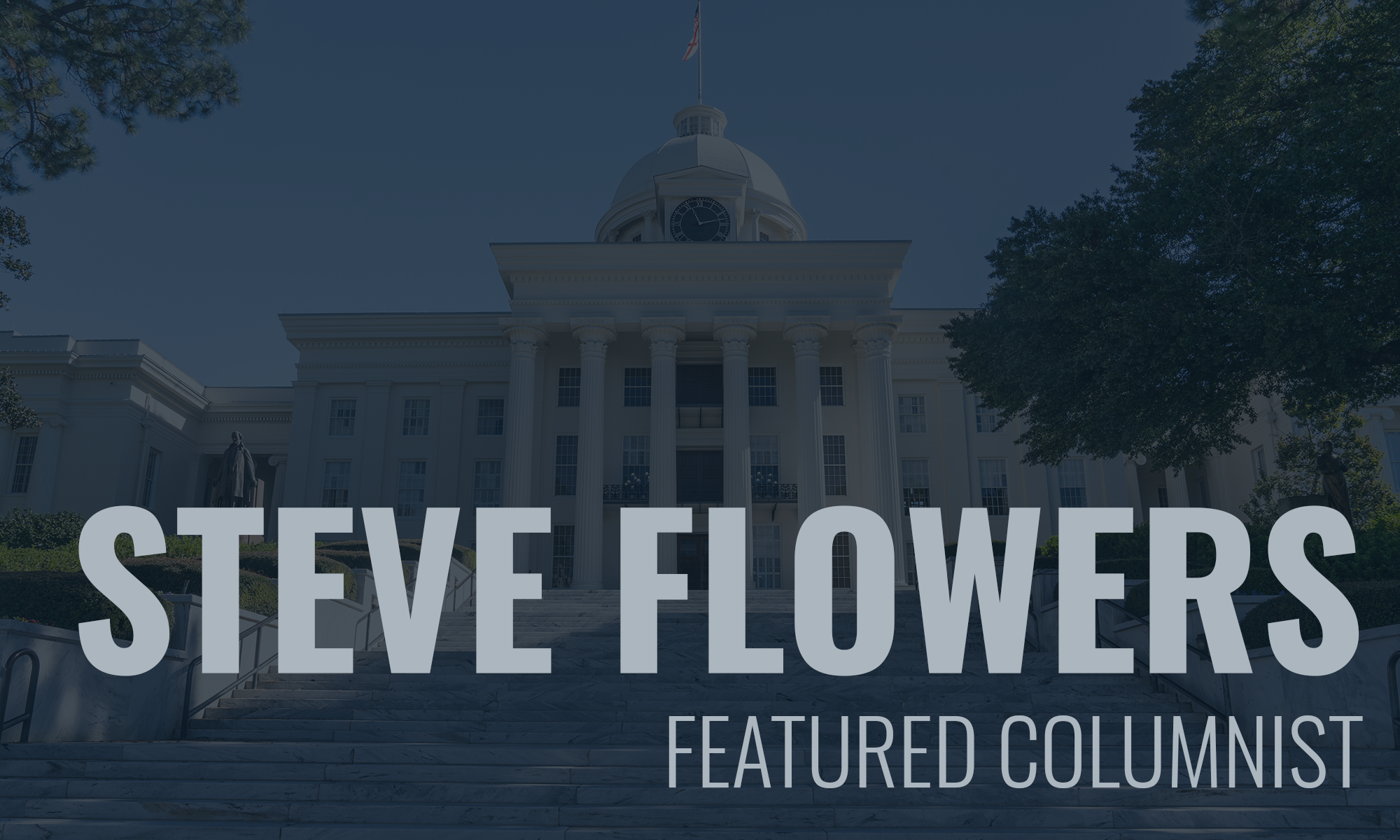 You voted Tuesday on a crowded ballot.
Historically, in Alabama we have voted more heavily in our Governor's race year than in a presidential year. That is probably because we were more interested in the local sheriff and probate judge's races, which run in a gubernatorial year, than who is president. The old adage, "all politics is local," definitely applies here in Alabama.
We not only have a governor's race this year, we have all secondary statewide offices with a good many of them open including Lt. Governor, Attorney General, State Treasurer, Auditor, and two seats on the Public Service Commission. We have five seats on the State Supreme Court, one being Chief Justice. All 140 seats in the Legislature are up for a four-year term. These 35 state Senate seats and 105 House contests are where most of the special interest PAC money will go. And, yes, we have 67 sheriffs and 68 probate judges as well as a lot of circuit judgeships on the ballot.
You may think the campaigning is over. However, some of the above races have resulted in a runoff which will be held on July 17. So get ready, we have six more weeks of campaigning before all the horses are settled on for the sprint in November.
We have a lot of folks headed to Buck's Pocket. Last year after the open Senate seat contest, a young TV reporter for one of the stations I do commentary for asked me about Roy Moore and his loss. I told her ole Moore had gotten on his horse, Sassy, and ridden off into the sunset to Buck's Pocket, which by the way wasn't a long ride from his home in Gallant in Etowah County. She looked at me with a puzzled look. Probably a lot of you are also wondering what I'm talking about when I refer to Buck's Pocket.
For decades, losing political candidates in Alabama have been exiled to Buck's Pocket.  It is uncertain when or how the colloquialism began, but political insiders have used this terminology for at least 60 years.  Alabama author, Winston Groom, wrote a colorful allegorical novel about Alabama politics and he referred to a defeated gubernatorial candidate having to go to Buck's Pocket.  Most observers credit Big Jim Folsom with creating the term.  He would refer to the pilgrimage and ultimate arrival of his opponents to the political purgatory reserved for losing gubernatorial candidates.
This brings me to another contention surrounding Buck's Pocket. Many argue that Buck's Pocket is reserved for losing candidates in the governor's race. Others say Buck's Pocket is the proverbial graveyard for all losing candidates in Alabama.
One thing that all insiders agree on is that once you are sent to Buck's pocket you eat poke salad for every meal. Groom also suggested that you were relegated to this mythical rural resting place forever. However, history has proven that a good many defeated Alabama politicians have risen from the grave and left Buck's Pocket to live another day. Roy Moore may be a good example. He has risen from the grave before. He is only 70, and he may grow weary of eating poke sallet.
Most folks don't know that there really is a Buck's Pocket. Big Jim would campaign extensively in rural North Alabama often one on one on county roads. One day while stumping in the remote Sand Mountain area of DeKalb County he wound up in an area referred to as Buck's Pocket. It was a beautiful and pristine area, but it was sure enough back in the woods. Big Jim who loved the country and loved country folks was said to say that, "I love the country but I sure wouldn't want to be sent to Buck's Pocket to live."
Buck's pocket is now not a mythical place. If you are traveling up the interstate past Gadsden, on the way to Chattanooga, you will see it. There is a Buck's Pocket State Park in DeKalb County, thanks to Big Jim.
So the next time you hear an old timer refer to a defeated candidate as going to Buck's Pocket, you will know what they are talking about.
See you next week.
Steve Flowers is Alabama's leading political columnist. His weekly column appears in over 60 Alabama newspapers. He served 16 years in the state legislature. Steve may be reached at www.steveflowers.us.