Holmes and Collier Will Be in HD 31 Republican Runoff
By Brandon Moseley
Alabama Political Reporter
Republican voters went to the polls on Tuesday in Alabama House District 31 to select who will represent them for the next 11 months.  Since none of the four candidates received 50% plus one of the vote the top two vote getters will face off again in a Republican Party Special runoff election to be held on January 28, 2014.  A special general election will likely follow on March 25th between the eventual Republican Primary winner and Constitution Party Joshua Screws.
The primary in House District 31 (Elmore and Coosa Counties) featured four Republicans: Frank Bertarelli, Jimmy Collier and Mike Holmes of Wetumpka and Michael Griggs of Tallassee. The January runoff will be between Mike Holmes and Jimmy Collier. Holmes received 41% of the votes cast (1370 votes), Jimmy Collier received 29% (979 votes), Frank Bertarelli received 19% (638 votes) and Michael Griggs received 10% (349 votes).
Tuesday's primary was needed to fill a vacancy in the Alabama's House of Representatives created by the resignation of Representative Barry Mask (R) from Wetumpka to accept a job as head of the Alabama Realtors Association.  Since part of Mask's job involves lobbying the state legislature on behalf of the realtors, being both a legislator and the head of the Realtors Association would create a potential conflict of interest.
Frank Bertaralli is an attorney. Jimmy Collier is the owner of Collier Ford in Wetumpka. Mike Holmes is a retired real estate broker, agri-business CEO, and timberland owner.  Frank Bertarelli  is the owner/operator of Zap Pest Control.
Alabama Republican Party Chairman Bill Armistead made a written statement following the results of the election.  Chairman Armistead wrote, ""I also congratulate Mike Holmes and Jimmy Collier for their successful campaign in District 31 to face one another in the runoff election in January. We were fortunate to have four dedicated citizens offer themselves for this office.:
Chairman Armistead continued, "I encourage Republicans in Elmore and Coosa counties to come out one more time to vote in this runoff election. I am confident that the voters in District 31 will have another strong conservative Republican representing them in the House for the remainder of this term, which ends in next November."
Mike Holmes wrote on Facebook, "Tonight's results were very humbling for me; at 41%, we ended up with a 12 point margin over our nearest opponent Collier at 29%. I want to thank all of our Holmes4House Team: volunteers of all kinds, from door knocking, to sign waving, to phone calling, to meet and greet hosts and hostesses, and especially our financial supporters with their generous contributions to the campaign. Without you, this victory could not have happened. Our celebrating must be brief, because now we are faced with winning a run-off with a well-financed foe in Collier. Please stay with me on this journey toward the January 28th run-off election….together WE CAN DO THIS! Mike."
The former Elmore County Republican Party Chairman had the endorsements of Wetumpka Tea Party President and Co-Founder Beck Gerritson, the Alabama Forestry Association, and the Conservative Christians of Alabama.  Collier attempted to turn Holmes' advantage into a negative with a late robo call effort.  On election day Holmes wrote on Facebook, "DISTRICT 31 VOTERS: Please concentrate on getting to the polls today, and ignore the sour grapes robo calls from Jimmy Collier. Our candidacies had held such high ground, and even though Jimmy has chosen to go negative about my endorsements (and his are?), I refuse to reciprocate by counteracting with more robo calls. Our voters are intelligent, they can see through something this transparent, so I think enough said. Please share, and PLEASE GO VOTE FOR MIKE."
Jimmy Collier, 68, is the co-owner and President of Collier Ford in Wetumpka. Collier said on his web site, "Operating a family business for more than 40 years has instilled in me a strong set of conservative business principles.  I plan to take the same conservative principles and pro-business approaches to the Alabama State House and help get our state's economy booming again."
If elected, Collier said that his focus will be on creating jobs, supporting business, cutting government spending, protecting taxpayers, standing up to special interests and improving schools.
Holmes said on Facebook, "My three main priorities as a legislator will be to prevent the reckless spending of our tax dollars, protect private property rights and shrink the size and scope of state government.  Free enterprise works best when our leaders let those who know how to conduct business create an environment where business is unencumbered by needless regulation and restrictions."
The winner of the January 28 runoff presently faces an uncertain future.  No Democratic candidate qualified to run in the staunch Republican district, but the 'Montgomery Advertiser's Matt Okarmus is reporting that Constitution Party candidate Jeshua Crews did turn in enough petitions to force a general election.
The 2014 Alabama legislative session begins on January 15th so the winner of the Republican runoff will miss the opening three weeks of the session.  If that election is followed by a special general election on March 25th the eventual winner will likely miss the entire 2014 regulat legislative session, but will be able to serve if a special session is called in 2014.
Workers at the Alabama Secretary of State's office are reportedly working to attempt to validate the signatures on the petition that Screws turned in.
This special election will be for the District 31 boundaries as set following the 2000 Census.  In June the winner will run for re-election under the new district boundaries set in redistricting following the 2010 Census
Alabama's COVID-19 cases continue to rise
Alabama's ongoing increase in new cases and COVID-19 hospitalizations is especially worrisome for public health experts as flu season arrives and several holidays are just around the corner.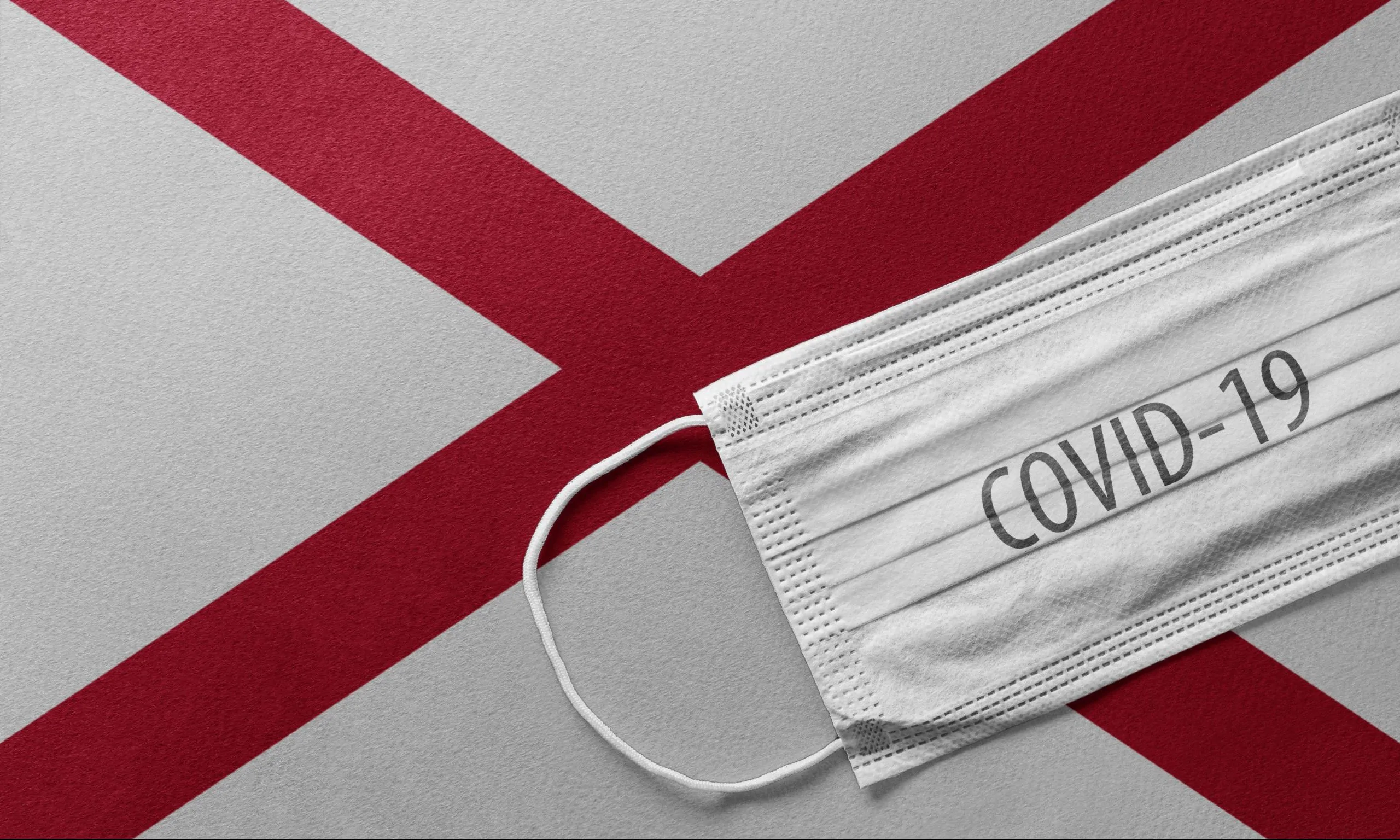 The number of new confirmed COVID-19 cases in Alabama continues to rise, with 1,789 new cases reported Saturday, despite fewer tests being conducted, and cases are up 55 percent from two weeks ago, based on a 14-day average of daily case increases.
Alabama's ongoing increase in new cases and COVID-19 hospitalizations is especially worrisome for public health experts as flu season arrives and several holidays are just around the corner.
Coronavirus cases in the U.S. surpassed 9 million on Thursday, and numerous states were seeing surges in cases and hospitalizations. Nearly 1,000 Americans died from COVID-19 on Wednesday, and the country has reported several days of record-high new cases.
"There's going to be a whole lot of pain in this country with regard to additional cases, hospitalizations and deaths," said Dr. Anthony Fauci, White House coronavirus task force adviser and director of the National Institute of Allergy and Infectious Diseases, in a CNBC interview Wednesday. "We are on a very difficult trajectory. We are going in the wrong direction."
There were 960 hospitalized COVID-19 patients in Alabama on Friday, and the seven-day average of daily hospitalizations hit 976 on Friday, the highest it's been since Sept. 2 and 29 percent higher than a month ago.
More than 1,000 hospitalizations were reported in Alabama on Tuesday for the first time since August. Huntsville Hospital was caring for 163 coronavirus patients Friday, the largest number since Aug. 19. UAB on Friday had 58 COVID-19 patients and has been hovering between 60 and 70 patients for the last several weeks.
While the number of new cases is rising, the number of tests being performed has been declining. Over the last two weeks, Alabama reported, on average, 6,961 cases per day, 9 percent fewer cases than a month ago.
The rising cases and declining tests are also reflected in the percentage of tests that are positive, which on Saturday was well above public health experts' target of 5 percent or below. 
The state's positivity rate on Saturday was 21 percent, according to APR's tracking of new cases and reported tests over the past two weeks. Many other COVID-19 tracking projects calculate the state's percent positivity by dividing the 7- and 14-day averages of daily case increases by the 7- and 14-day averages of daily test increases.
The Alabama Department of Public Health calculates the positivity rate differently, instead dividing the number of daily cases by the number of individuals who have been tested, rather than the total number of tests done, as some people may have more than one test performed.
There are no federal standards on how states are to report COVID-19 testing data, and a myriad of state health departments calculate positivity rates differently. 
Even so, ADPH's own calculations show Alabama's percent positivity is nearly double where public health experts say it needs to be, or else cases are going undetected. According to ADPH's calculations, the percent positivity on Oct. 24 was 9.6 percent, up 33 percent from the 7.2 percent positivity on Sept. 26. 
As of Saturday, there have been 2,967 confirmed and probable COVID-19 deaths reported in Alabama, with 427 reported this month, 19 percent more deaths than were reported in September.
On Saturday, ADPH reported 35 confirmed and probable deaths.