Alabama's Families Need a Raise

By Rep. Darrio Melton
As a representative of the people, I hear stories all the time. But there is one story that particularly breaks my heart, and that is the story of the family who just can't seem to make ends meet.
Here in Alabama, we have no minimum wage laws. We pay our employees based on the Federal minimum standard, which is $7.25 per hour. We also conform to all federal laws regarding breaks, sick leave, maternity leave, overtime pay and nearly every other protection that secures rights for the employees of Alabama.
If those Federal laws were to be repealed, as many Republican Presidential hopefuls promised, the working family here in Alabama would have no chance at ever making ends meet.
If the Federal laws were to be repealed, Alabama would have no minimum wage regulations, so you could get paid as little as a dollar a day. If the Federal laws were to be repealed, your employer would have no obligation to pay you overtime for working more than 40 hours in a week, so you could be forced to work seven days a week or risk being terminated. If those laws were to be repealed, your employer would not have to give you a lunch break or allow you to step outside for a few minutes during your shift, so you could be forced to work 12-hour days with no break.
The Republican Supermajority has had a great way of spinning the situation around. They call repeal of worker-protection laws "pro-growth economic policies" and "pro-business regulations." What they really mean is that they want to allow a company to put profit over people.
I want to protect the people of Alabama from policies that support businesses at the expense of the working family. I think there's a way that we can all agree on what's fair without hurting the business or the worker. And I think it's time we agree on a minimum wage for the state of Alabama.
Alabama's cost of living score is an 88, which means living here is—on average—about 12 percent cheaper than the national average. For a family of three (two parents and a child) in Alabama, this means a monthly budget of about $2,716 for the month and $32,590 for the year.
This monthly budget would include $513 for housing, $514 for food, $342 for healthcare, $524 for transportation, $368 in childcare, $208 in taxes and $247 in other expenses. Does that sound about right for your family?
Now, let's assume that the two parents living in the household with that budget are both working full time—40 hours a week—at minimum wage jobs. They would each bring in $260.12 weekly (with roughly $30 withheld each week for Social Security, Federal, state and local taxes), which means a combined income of $2,254.37 every month.
This family would fall $461.63 short of their budget each month. That would mean a $5,537.52 shortfall every year.
But what if that family got paid just $1.50 per hour more? That would mean an hourly wage of $8.75, which would give the family enough added income to make up the $5,537.52 shortfall and have $690 left over to put into savings or plan for retirement.
The Economic Policy Institute has conducted a study that confirms that a $9.80 minimum wage would create 1,800 new jobs and give half a million people in Alabama a raise.
Because I'm committed to job creation and economic security for the people of this state, I plan to introduce legislation that will increase minimum wage to an amount that allows Alabamians to become economically independent.
I know we could use more jobs in Alabama, and I know the people in this state can use a raise. It's time to put the people over the politics and do what's right for the working families in this state.
Representative Darrio Melton is a Democrat from Selma. He was elected to the Alabama House of Representatives in 2010.
Print this piece
Opinion | Love in the time of the coronavirus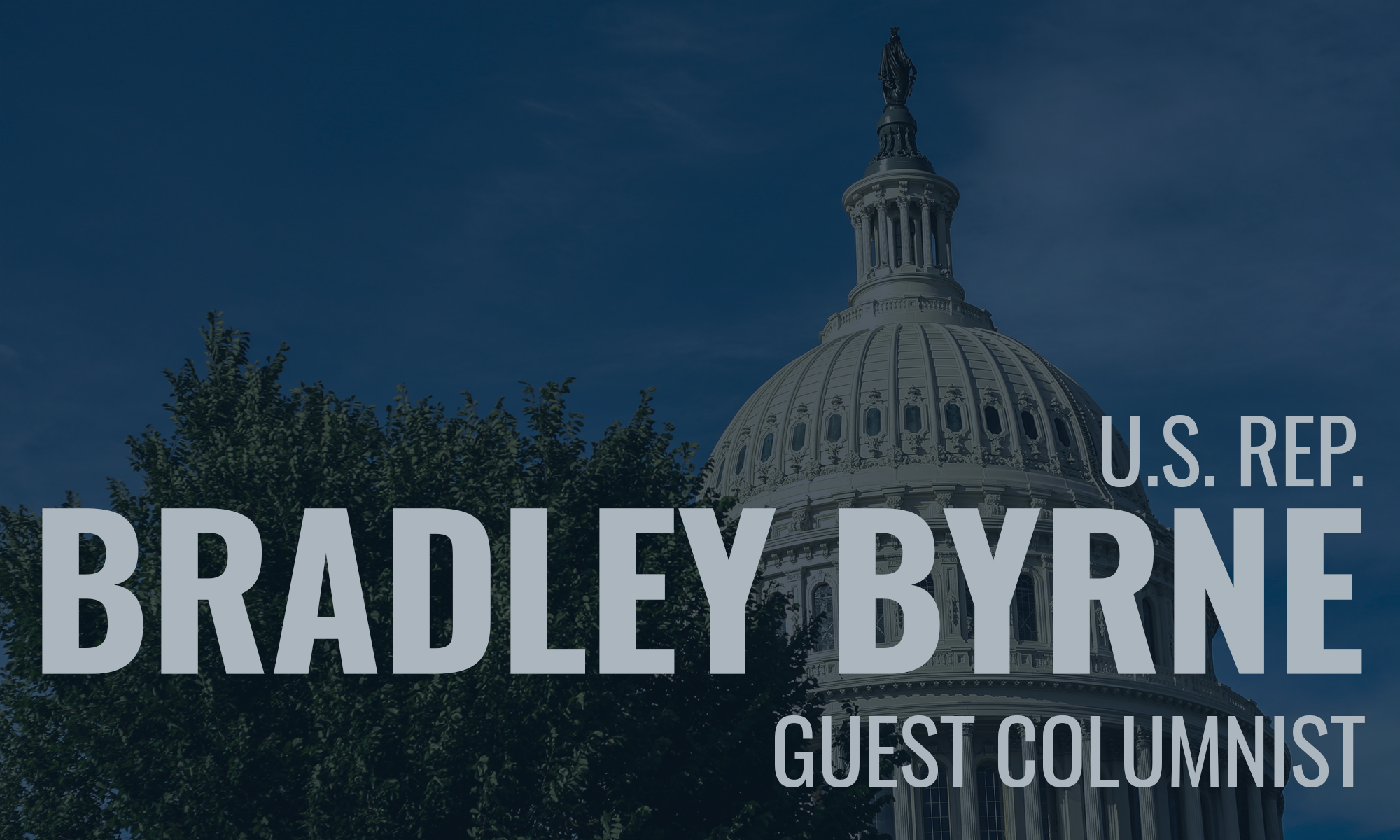 Like many of you I "attended" Palm Sunday worship online. It was strange not to be there at St. James Fairhope physically for the Liturgy of the Palms to gather outside for prayers and walk into the church together with our palms singing "All Glory, Laud and Honor."
I heard the words of the Passion according to St. Matthew but wasn't there to see the faces and expressions of the readers. We said prayers for those afflicted by the disease and those caring for them. We also said the right words for the Offering, the Eucharist, and the Peace, but there was no Offering or Eucharist, and we couldn't physically greet one another with the words, "The Peace of the Lord be always with you; And also with you."
Worship is more than just words. It's the act of coming together as God's people to worship Him, sing hymns, pray, hear God's Word, and be one body. We did it apart last Sunday and will do it this Sunday for Easter. It's strange but necessary.
When I was a teenager there was a novel and movie called Love Story. It had one of the dumbest lines I've ever heard: "Love means never having to say you're sorry." Love means frequently having to say you're sorry, whether or not you caused another's trouble or hurt.
Over a million people worldwide are confirmed to have COVID-19. Tens of thousands have died from it. I'm very sorry for them, their family members, and loved ones. I'm sorry so many on the front lines are working long hours, exposing themselves to danger, and that so many have lost their jobs as we practice social distancing.
All that could drive many to depression, anti-social behavior, and self-destructive acts. To avoid that we all must help one another, just as we do down here during hurricanes, except at a physical distance. And it doesn't do any good – in fact it's harmful – to play the blame game. While there will be a time to assess the culpability of the Chinese government, rhetoric or discrimination against Asian Americans is irrational, harmful, and just plain wrong.
Congress and President Trump put aside our differences, however temporarily, to overwhelmingly pass the CARES Act, pumping over $2 trillion into our economy in a bold move to cushion the economic effects of social distancing and pay for the health care and research to defeat this disease. I and my staff are working around the clock to get information to our constituents about the disease itself and these new government programs. And, as we hear needs, we take them directly to those in charge of providing help. We aren't on the front lines caring for the sick, but we have a supportive role to play and are determined to do our part.
During Sunday's online service, I remembered that love isn't a sugary, sentimental thing. It often involves sacrifice. It's not that sacrificial for me to miss being physically in church, though I felt I was missing something. That something is a small thing compared with risking the spread of this disease.
And, listening to the Passion narrative, I remembered what real sacrifice, the ultimate sacrifice, really is. And why did Jesus do it? Because He loved us that much. It wasn't just the physical agony, but more painful to him, taking on all our sins to himself, all our collective denial of and disobedience to God. He said "I and the Father are one" and then allowed Himself to be separated from God as He took on all our sins. No wonder he cried out at that moment, "My God, my God, why have you forsaken me?"
But God did not leave Jesus to death, for the Resurrection was three days away.
God has not forsaken us. To care for us, he requires each of us to love and take care of one another. Right now, in part that means we must be apart from one another, and for many to suffer economically and perhaps even emotionally. Let's all be more attuned and sensitive, and helpful, to one another.
Good Friday isn't good because Jesus was killed but because He rose again. It may seem dark now, but the light of Easter morning is just around the corner.
The last verse of an old French Easter carol called Now The Green Blade Riseth says, "When our hearts are wintry, grieving, or in pain, thy touch can call us back to life again, fields of our hearts that dead and bare have been: Love is come again like wheat that springeth green".
Spring is here. So is love. Pass it on.
Print this piece