Despite Unprecedented Public Corruption in AL, Ethics Commission Director Wins International Award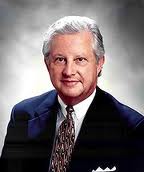 By Lee Hedgepeth
Alabama Political Reporter
Jim Sumner, director of the Alabama Ethics Commission, received the Council of Governmental Ethics Law's annual COGEL award this year. He was presented the award while on a visit to their meeting in Quebec City on December 11th.
Sumner has been the director of the ethics commission since 1997, before which he had been Vice Chancellor for external affairs of the University of Alabama System. According to the Ethics Commission's website, Sumner is also currently serving as Deputy Attorney General under AG Luther Strange.
Many have been critical of Sumner and the commission in general over the last few years as the state has seen an increase in public and political corruption. For example, Marshall County is facing a multimillion dollar lawsuit over the actions of the now-ousted revenue commissioner. Other counties are facing similar claims of property value tampering.
There is also the issue of the expected upcoming grand jury indictments from Lee County. Numerous legislators and lobbyists have been subpoenaed, with Republican Senator Del Marsh reportedly testifying for several hours.
Despite all this, Jim Sumner traveled to Quebec earlier this month to receive the award. To his credit, though, Sumner is not the only one seemingly continuing on regular business unmoved, despite a clearly questionable ethics environment.
Speaker Mike Hubbard posted on Twitter a week before Sumner received the award: "Our ethics laws, once among the weakest in the nation, are now among the strongest. #alpolitics" This does not seem like the tweet of a politician worried about possible prosecution under these so-called strict laws.
Mike Hubbard also recently sent out a new direct mail piece accusing "internet….mudslingers" of posing as "real reporters," which some have interpreted as possible witness tampering or jury pool tampering.
While Sumner and ALGOP leaders still say only that there "may" be a "small uptick" of ethics complaints and violations, some longtime conservatives are wary of the current level of corruption in the party. In reference to the situation since the Republican takeover of the legislature in 2010, Claire Austin, GOP insider and V Team member, expressed disappointment on behalf of herself and those "who have worked for a long time for this" political takeover just to see it all lost to ethics scandals.
Former Governor Bob Riley, who APR has identified as potentially financially benefiting from the Accountability Act, wrote a recommendation letter for Jim Sumner to receive the award.
While Ethics Commission action has been virtually nonexistent as of late, Sumner is widely credited with attaining the power of subpoena on behalf of the commission. He has also worked to limit the expenditures of lobbyists in campaigns, though the effectiveness of this policy may be in question given a recent APR report that a Montgomery City Councilman recused himself from a vote because of his own position as a registered payday loan lobbyist.
No significant ethics legislation has yet been proposed for passage in the 2014 State legislative session.
Trump Truck and boat parades this weekend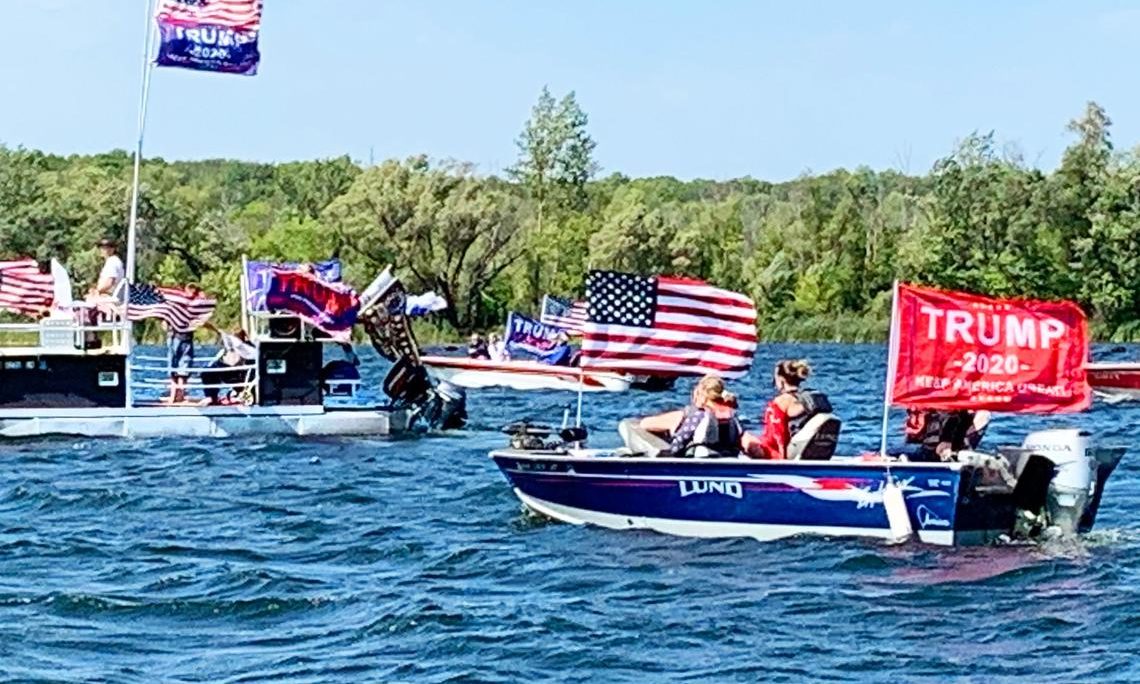 As Election Day draws near, Alabama Republicans are excited about promoting the re-election of Donald J. Trump as President and the election of Tommy Tuberville for U.S. Senate. This weekend two pro-President Trump events are happening in the state. There will be a truck parade from Ashland to Phenix City on Saturday sponsored by the Clay County Republican Party, while there will also be a boat parade on Wilson Lake in the Shoals sponsored by the Colbert County Republican Party on Sunday.
The pickup trucks will assemble at the Ashland Industrial Park in Clay County, 8240 Hwy 9, Ashland. There is a pre-departure rally at 10:00 a.m. central standard time. The trucks will depart at 11:00 a.m. and then proceed on a parade route that will take them into the bitterly contested swing state of Georgia. The Trump Pickup Parade will wind through east Alabama and West Georgia traveling through LaGrange and Columbus before concluding near the Alabama/Georgia line in Phenix City, 332 Woodland Drive, Phenix City at approximately 2:00 p.m. central time. Speakers will begin at 3:00. Trump flags will be on sale at the event.
The Phenix Motorsports Park will be hosting what sponsor hope could possibly the world's largest Pickup Tuck parade in U.S. history that is routing over 50 mile through Georgia in effort to "pickup" President Trump's numbers in GA.
A number dignitaries have been invited to address the Phenix City rally, including Coach Tuberville. Former State Sen. Shadrack McGill, Trump Victory Finance Committee member former State Rep. Perry O. Hooper Jr., and Paul Wellborn, the President and CEO of the largest Family owned Kitchen Cabinet manufacture in the USA are among the featured speakers who have committed to speak at the event.
Entertainment will be provided by: Charity Bowden, an up and coming country music singer who was the runner up on "The Voice". Charity will sing 'I am Proud to be an American' as well as songs from her Voice performances. The McGill Girls will also perform. The three beautiful and talented sisters will be singing patriotic songs in three part harmony. Geoff Carlisle, a professional DJ will be keeping the crowd pumped with music and entertainment.
Following the speakers and the entertainment there will Trump truck-vs- Joe Bidden truck races down the drag strip for the finale.
The Northwest Alabama boat parade will be on Sunday. The boats will gather at 2:00 p.m. near Turtle Point and then the flotilla will parade around the open waters of Wilson Lake til 3_00 p.m.. There will be a contest for best decorated Trump boats.
Trump supporters have held a number of large boat parades across the state to show their support for the re-election of Pres. Trump.
Boat parade sponsors say that this parade will be: pro-American, pro-law enforcement, pro-military.