Is Castration the Answer to Pedophilia? UPDATE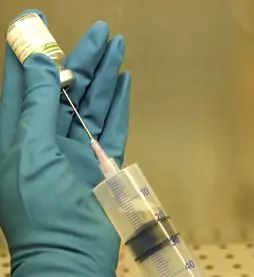 By Bill Britt
Alabama Political Reporter
MONTGOMERY—Few crimes excite the mind for blood revenge like the rape of an innocent.
Representative Steve Hurst (R-Mumford) wants surgical castration to be the punishment for those who commit such heinous crimes. Hurst has offered HB14, which would allow for surgical castration of an individual who perpetrates certain sex offenses against a child 12 years of age or younger.
According to studies by David Finkelhor, Director of the Crimes Against Children Research Center,
"1 in 5 girls and 1 in 20 boys is a victim of sexual abuse; self-report studies show that 20 percent of adult females and 5-10 percent of adult males recall a childhood sexual assault or sexual abuse incident."
Currently, at least nine States allow for chemical castration: California, Florida, Georgia, Iowa, Louisiana, Montana, Oregon, Texas and Wisconsin. Hurst's plan is to up-the-ante by calling for surgical castration for some sexual predators in Alabama.
"Castration in males is a procedure by which the person loses the function of his testes, thereby resulting in loss of libido and infertility," according to the website.
Surgical castration is a procedure where the testes are removed. It renders the male infertile and according to studies reduces sexual urges.
When asked about the proposed legislation Susan Watson, the executive director of the ACLU of Alabama, said, "The ACLU and the ACLU of Alabama has long and vehemently opposed surgical castration; punishing people in this manner is cruel and degrading. There are other less invasive and severe approaches to ensuring public safety."
Chemical castration is the most widely used procedure in which drugs are administered to the offender at regular intervals to reduce testosterone in the body, which results in a reduced sex drive.
Fred S. Berlin, M.D., Ph.D of Johns Hopkins Hospital is considered one of the foremost authorities specializing in sex offenses. In 1997, he wrote in the New England Journal of Medicine, "Some persons with pedophilia may be helped if medroxyprogesterone acetate [which is used in chemical castration] is prescribed…Currently, there are no medications that can change sexual orientation; pharmacologic treatments can only lower the intensity of unacceptable sexual urges." Berlin goes on to say that, "Pedophilia cannot be punished or legislated away. It is as much a public health problem as it is a matter of criminal justice."
California was the first state to pass a law prescribing chemical castration for inmates convicted of certain sexual crimes against children.
In July 2011, Korea introduced the use of chemical castration on sexual offenders. A study in the Journal of Korean Medical Science stated that, "Testosterone is the major hormone associated with libido and sexual function, and several studies have reported that violent sexual offenders have higher levels of androgens than do non-violent comparison groups and androgen levels correlate positively with both prior violence and the severity of sexual aggression." However, the report did admit that, "…a clear cause-and-effect relationship between testosterone levels and sexual offending remains uncertain."
Yet, this and other studies cite that a low recidivism rate of "2 percent to 5 percent are reported in repeat pedophilic offenders," who receive surgical castration and a lower than expected recidivism rate in those who receive chemical castration, according to The World Federation of Societies of Biological Psychiatry.
While Sex offenders are not a group who garner much sympathy, critics of the procedure say that it violates sex offenders' constitutional rights, as regards to the Eighth Amendment's ban of cruel and unusual punishment.
Dr. Berlin has written that, "The treatment [chemical castration] is believed to be most effective on sex offenders who possess uncontrollable biological urges that take the form of sexual fantasies that are usually only satisfied by acting on the fantasy."
In his 2005 book entitled, "Preventing Sexual Violence: How Society Should Cope," John Q. La Fond says,
"This is a crucial question in formulating a realistic strategy for protecting society from repeat sex offenders. Sex offenders pose a special challenge for treatment. Knowing the cause of deviant behavior provides a sound starting point for developing effective approaches for changing that behavior. Unfortunately, there is currently no definitive knowledge on exactly why sex offenders commit sex crimes. In all probability, there are many different causal explanations for sexual offending. This ignorance has made the task of developing effective treatment for sex offenders more difficult."
Hurst, has offered the bill in the past with little success. The idea of castration is one that is often heard when such crimes are committed and there is some evidence that supports its effectiveness. The debate between the pros and cons will continue, however, "…a Bureau of Justice Statistics report shows 1.6 percent (sixteen out of one thousand) of children between the ages of 12-17 were victims of rape/sexual assault."
This leaves little doubt as to the seriousness of the problem facing our society.
Slow absentee voting in Tuscaloosa sparks outrage, possible legal action
Among the issues were incredibly long lines that left some voters waiting more than five hours and an inefficient process that managed to take in fewer than 100 absentee ballots in six hours.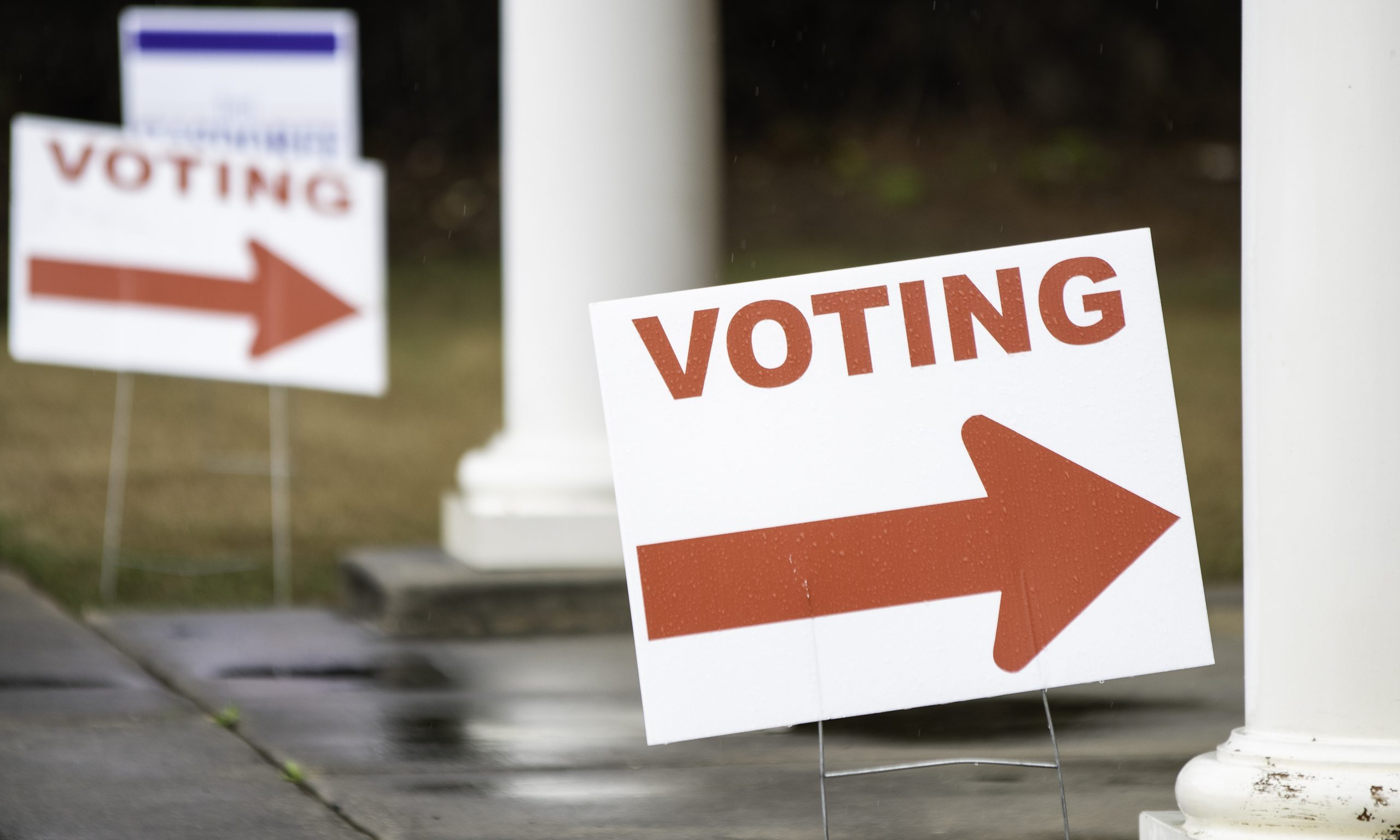 Long lines and slow absentee ballot processing in Tuscaloosa County have left voters outraged and incumbent Sen. Doug Jones's campaign threatening legal action. 
On Wednesday, Jones's campaign attorney, Adam Plant, sent a letter to Tuscaloosa County Circuit Clerk Magaria Bobo, outlining a number of issues with ongoing absentee voting and promising to take legal action if Bobo doesn't improve the process on the final day, Friday. Among the issues documented by Plant were incredibly long lines that left some voters waiting more than five hours and an inefficient process that managed to take in fewer than 100 absentee ballots in six hours. 
Additionally, Plant noted that Bobo has hired her family members to help process absentee ballots and at least one family member had made disparaging remarks on social media about voters. 
"You and those acting on your behalf are suppressing the vote of qualified Alabama voters," Plant wrote in the letter. "If you are unable or unwilling to execute your duties competently, and allow Tuscaloosa voters to exercise their voting rights without undue burdens, we will take further action."
In an interview with the Montgomery Advertiser on Wednesday, Bobo noted that her office had received more than 13,000 requests for absentee ballots — a remarkable uptick from the 3,000 or so her office usually receives — and there had been problems in managing that number of ballots while also adhering to social distancing guidelines within the office. 
However, as Plant's letter notes, the massive increase in absentee ballots for this election shouldn't have been a surprise. Also, Secretary of State John Merrill had made additional funds available to absentee managers to facilitate hiring extra staff, purchasing additional computers and staying open for longer hours to accommodate the anticipated increase. 
In a press release on Wednesday, the Alabama Democratic Party criticized Bobo and her family members, and the release included screenshots of Facebook posts from Bobo's daughter lashing out at voters who complained about the long wait times. 
"No voter should have to wait in line for hours to exercise their rights," said ADP executive director Wade Perry. "We should leverage every tool we have to make voting easier, not harder. Also, it should go without saying that election workers should not insult the very people they are employed to serve. If Ms. Bobo is incapable of processing voters quickly, someone else needs to do the job."