UPDATE: Legislative Prefiled Preview 2014
By Lee Hedgepeth
Alabama Political Reporter
UPDATED WITH NEW LEGISLATION — With the new Alabama legislative session beginning tomorrow, lawmakers from around the Yellowhammer state have been prefiling bills in preparation for what all agree may be a short, sweet session. Republican policymakers on Goat Hill, who are sure to have one eye on Lee County as rumors of indictments swirl (see HB34 below), have publicly said they are looking for a noncontroversial session in which they do as little damage as possible to their supermajorities in both houses come November.
With all this in mind, APR has reviewed all prefiled legislation as of today; below are some highlights:
Prefiled in Both Houses
Rep. Morrow, Sen. Bedford (D) – HB73 and SB52 would give Dr.Bronner full investment authority over RSA/ERS/TRS investments.
Reps. Boothe and Hurst, Sen. Dial (R) – HB44 and SB26 would repeal the limit on the number of farm license plates that can be issued to one farmer,
Rep. Bridges, Sen. Dial (R) – HB45 and SB26 would allow for the display of the ten commandments in certain areas, including public school.
Senators Brewbaker and Marsh (R) and Rep. Joe Hubbard (D) – SB33 and SB36, as well as HB118 both concern further banning lobbying by previous legislators, banning it for either house for 3 years.
House of Representatives
Rep. Nordgren (R) – HB4 would require that employees who intentionally shield an employee from child support obligations be personally liable for the debt.
Rep. Hurst (R) – HB14 would allow for the physical castration of some convicted child sex predators.
Reps. Nordgren and Weaver (R) – HB31 would codify that health care workers never be required to perform medical procedures they morally object to, except in emergencies.
Rep. Mitchell (R) – HB34 would require that all legislators be notified of any legal action taken against another member, and HB35 codifies that all contact between legislators and their employees are privileged.
Rep. Todd (D) – HB39 would increase the cigarette tax; HB76 would reduce the penalty for marijuana possession to a fine.
Rep. England (D) – HB46 would forbid the prevention of the legal sale of any lot within a subdivision (may be a reaction to unenforceable but existing racial covenants in land deeds).
Rep. Lee (R) – HB48 would provide a tax credit for families who adopt children intrastate.
Rep. Ball (R) – HB67 would prevent prosecution of midwives.
Rep. Poole (R) – HB79 would prevent judges from waiving court fees in any case, including where there is no ability to pay.
Rep. Merrill (R) – HB91 would require all forms from a voter registration drive to be turned in within 48 hours of the event, under penalty of law.
Rep. Ball (R) – HB104 would prevent prosecution for the use of a medicinal marijuana derivative.
Rep. England (D) – HB135 would require entities to remove information about the arrest of nonconvicted individuals and would prevent their exploitation (i.e. mugshot websites).
Rep. Todd (D) – HB139 would remove language in the Code of Alabama requiring that the state emphasize homosexuality as an unacceptable lifestyle and as a criminal act in sexual education classes in public schools.
Rep. Todd (D) – HB145,146 would provide for regulations on predatory payday loan interest rates.
Rep.Moore (R) – HB147 declares some provisions of PPACA (Obamacare) null and void, and allows for the Attorney General to sue for damages incurred under its enforcement.
Senate
Sen. Williams (R) – SB16 would allow all state agencies to continue operation indefinitely without mandatory review for necessity or accountability.
Senators Fielding and Pittman (R) – SB47 and SB63 both concern drug testing for recipients of public assistance based on reasonable suspicion or past drug conviction.
Senator Ward (R) – SB70 would lower the number of signatures needed for a third party to gain ballot access statewide.
Senator Ward (R) – SB84 would repeal the 2001 amendment to the Habitual Offenders Act that allows for nonviolent offenders convicted before 2000 to apply for a reconsideration of sentence.
Senator Taylor (R) – SB90 would bring Alabama further into compliance with federal military voting standards.
Senator Bedford (D) – SB91 calls for a constitutional amendment that would allow for the recall of public election officials
Rumored Legislation
Attorney General Package – preliminarily know as the "Fair Justice Reform Act," the proposal would, among other things, force Rule 32 postconviction appeals to be simultaneous with other appeals, which would significantly spped up the death penalty.
Secretary of State Package – bills that would bring Alabama further into compliance with federal voting standards.
Governor Bentley Proposal – possible pre-k expansion
Governor Bentley Proposal – possible (election year) teacher pay raise
Republicans – an AAA-like scholarship grant program aimed at technical programs
Jerry Fielding – Duck Dynasty support resolution
Who knows – With a whole session ahead, and an election season in view, anyone may eventually propose an expansion of Medicaid in the state, which has, as of yet, been opposed by most Republicans and Governor Bentley.
**********
152 bills have been prefiled in the House, along with 92 in the Senate. The legislative session begins tomorrow, Tuesday, January 14th, 2014. The State of the State Address will also be tomorrow, with many of Governor Bentley's policy goals sure to be revealed.
Alabama's COVID-19 cases continue to rise
Alabama's ongoing increase in new cases and COVID-19 hospitalizations is especially worrisome for public health experts as flu season arrives and several holidays are just around the corner.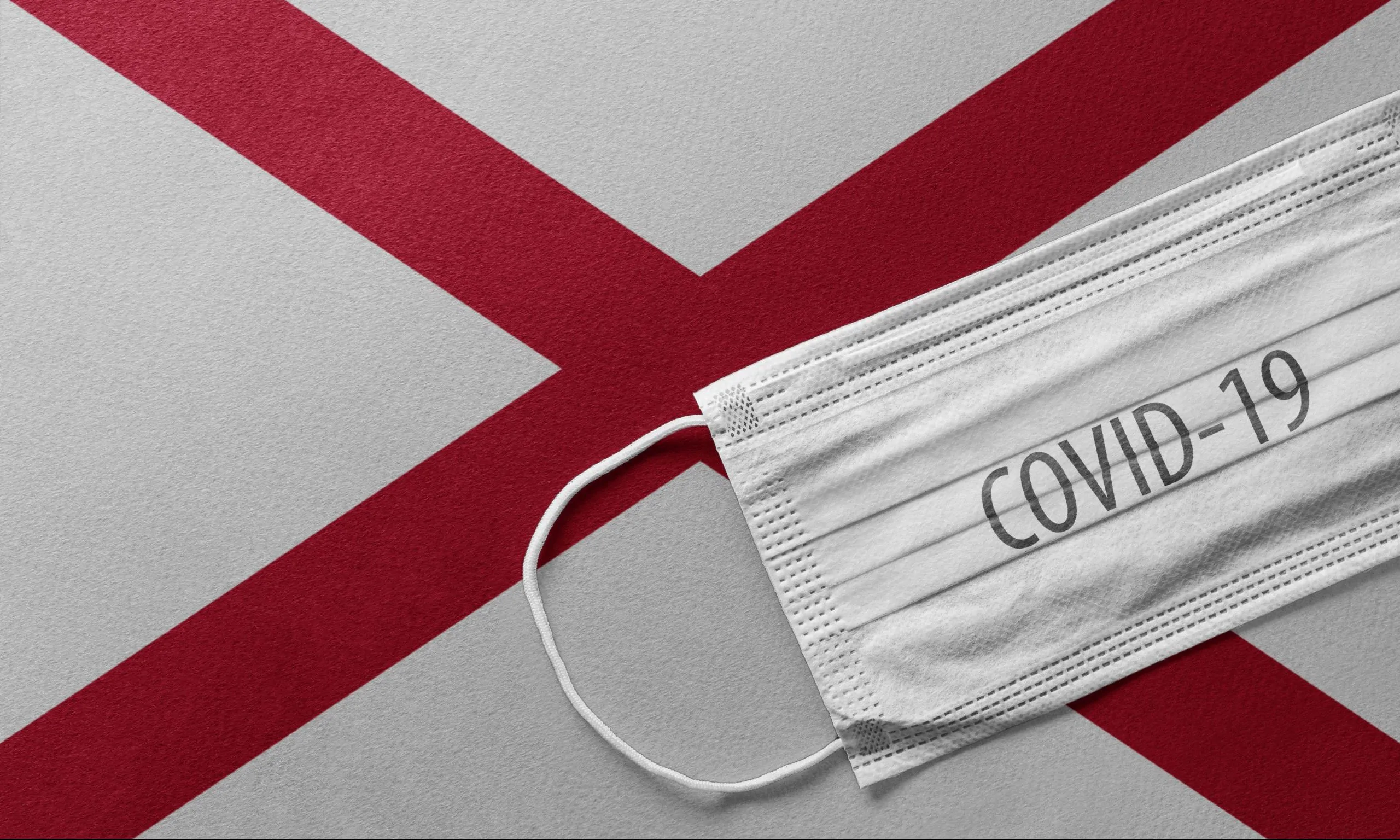 The number of new confirmed COVID-19 cases in Alabama continues to rise, with 1,789 new cases reported Saturday, despite fewer tests being conducted, and cases are up 55 percent from two weeks ago, based on a 14-day average of daily case increases.
Alabama's ongoing increase in new cases and COVID-19 hospitalizations is especially worrisome for public health experts as flu season arrives and several holidays are just around the corner.
Coronavirus cases in the U.S. surpassed 9 million on Thursday, and numerous states were seeing surges in cases and hospitalizations. Nearly 1,000 Americans died from COVID-19 on Wednesday, and the country has reported several days of record-high new cases.
"There's going to be a whole lot of pain in this country with regard to additional cases, hospitalizations and deaths," said Dr. Anthony Fauci, White House coronavirus task force adviser and director of the National Institute of Allergy and Infectious Diseases, in a CNBC interview Wednesday. "We are on a very difficult trajectory. We are going in the wrong direction."
There were 960 hospitalized COVID-19 patients in Alabama on Friday, and the seven-day average of daily hospitalizations hit 976 on Friday, the highest it's been since Sept. 2 and 29 percent higher than a month ago.
More than 1,000 hospitalizations were reported in Alabama on Tuesday for the first time since August. Huntsville Hospital was caring for 163 coronavirus patients Friday, the largest number since Aug. 19. UAB on Friday had 58 COVID-19 patients and has been hovering between 60 and 70 patients for the last several weeks.
While the number of new cases is rising, the number of tests being performed has been declining. Over the last two weeks, Alabama reported, on average, 6,961 cases per day, 9 percent fewer cases than a month ago.
The rising cases and declining tests are also reflected in the percentage of tests that are positive, which on Saturday was well above public health experts' target of 5 percent or below. 
The state's positivity rate on Saturday was 21 percent, according to APR's tracking of new cases and reported tests over the past two weeks. Many other COVID-19 tracking projects calculate the state's percent positivity by dividing the 7- and 14-day averages of daily case increases by the 7- and 14-day averages of daily test increases.
The Alabama Department of Public Health calculates the positivity rate differently, instead dividing the number of daily cases by the number of individuals who have been tested, rather than the total number of tests done, as some people may have more than one test performed.
There are no federal standards on how states are to report COVID-19 testing data, and a myriad of state health departments calculate positivity rates differently. 
Even so, ADPH's own calculations show Alabama's percent positivity is nearly double where public health experts say it needs to be, or else cases are going undetected. According to ADPH's calculations, the percent positivity on Oct. 24 was 9.6 percent, up 33 percent from the 7.2 percent positivity on Sept. 26. 
As of Saturday, there have been 2,967 confirmed and probable COVID-19 deaths reported in Alabama, with 427 reported this month, 19 percent more deaths than were reported in September.
On Saturday, ADPH reported 35 confirmed and probable deaths.