Medicaid Problems A Symptom of Alabama's Sick Economy

By Minority Leader Rep. Craig Ford 
There is a disturbing trend happening in Alabama: the growing number of people enrolling in Medicaid and what this says about our economy and job creation.
Every year for the past five years, Medicaid's enrollment has increased dramatically. In 2010 the state spent $307 million on Medicaid, with a significant portion of that coming from the federal stimulus money. Last year, Medicaid received $615 million from the state. This year, the program's administrators are asking for $700 million.
This increase in Medicaid enrollment is not a part of the Medicaid expansion or Obamacare. Gov. Bentley has made it very clear that he will never support expanding Medicaid, even though Alabama taxpayers are paying for that expansion.
There are two reasons why more and more Alabamians are turning to Medicaid for their healthcare needs. Both of those reasons are directly related to our stagnant economy and job growth.
The first reason for the growth in Medicaid enrollment is due to the kinds of jobs we are creating and, more importantly, the kids of jobs we are losing and not replacing.
Alabama has lost thousands of jobs over the past five years. These were jobs that paid a livable wage and usually came with some kind of health benefits. But we have been hemorrhaging jobs for years now.
The reality is that for almost every job we are creating we are also losing a job. Alabama is currently ranked 49th in the country for job creation. We only added 300 jobs to our economy in the last fiscal year. In fact, we are one of only five states that saw our economy shrink in 2013.
The people who lost these good jobs are now left having to work part-time or lower-wage jobs that do not come with benefits, leaving hard-working Alabamians living in poverty. Our job growth in the "leisure and hospitality" industry is almost as high as our growth in manufacturing. That means of the jobs we are creating, just as many have been maids or fast-food workers as have been machinists or welders.
Because we are losing good-paying jobs and replacing them with low-wage jobs that do not come with benefits, more and more Alabamians are having to rely on Medicaid to provide their children with basic health care.
But there is a second reason that more Alabamians are enrolling in Medicaid: more people are dropping out of the workforce because they have given up hope of finding a job. The clearest evidence of this is the dropping unemployment rate and the shrinking size of our workforce.
Over the past five years, thousands of Alabamians have quit looking for work. Some have started looking again, but most have never come back. Because they are not looking for work, the government treats them like they do not exist and does not count them when calculating the unemployment rate. This is why our unemployment rate has gone down.
But because they are not employed and have given up looking for work, these Alabamians do not have health insurance. For them, Medicaid is the only way they can provide their children with health insurance.
Medicaid enrollment has ballooned since 2010, more than doubling its cost to the taxpayers. The only way we can bring Medicaid's expenses down is to create jobs that pay a livable wage and come with benefits so that Alabamians will not be forced to rely on Medicaid.
But clearly we are not doing that. Our economy is limping along on life-support, and our state leaders seem to be out of solutions. That is why House Democrats proposed a legislative agenda that focuses on job creation and education. Our legislation would increase funding for vocational and workforce development training, as well as dual enrollment for high school students. This will allow existing businesses to expand while also making us much more attractive to the industries we are trying to recruit to our state.
Our agenda would also require that no corporate tax incentives could be given without a commitment to create jobs, and would put clawback provisions on all tax incentives. So, if a company does not create or keep the jobs it promises the taxpayers will get their money back.
These are common sense solutions that will put our economy back on the road to recovery. There is still more that needs to be done, but these proposals are a good start. Our problems with Medicaid are just a symptom of the illness. It is time to get Alabama's economy off life-support!
Rep. Craig Ford is a Democrat from Gadsden. He has served as the House Minority Leader since 2010.
Opinion | Changing lanes on the Alabama Workforce Superhighway
As we come out of the pandemic we have a new view of the world and with our innovative hats on, we now look at workforce issues through a new and different lens.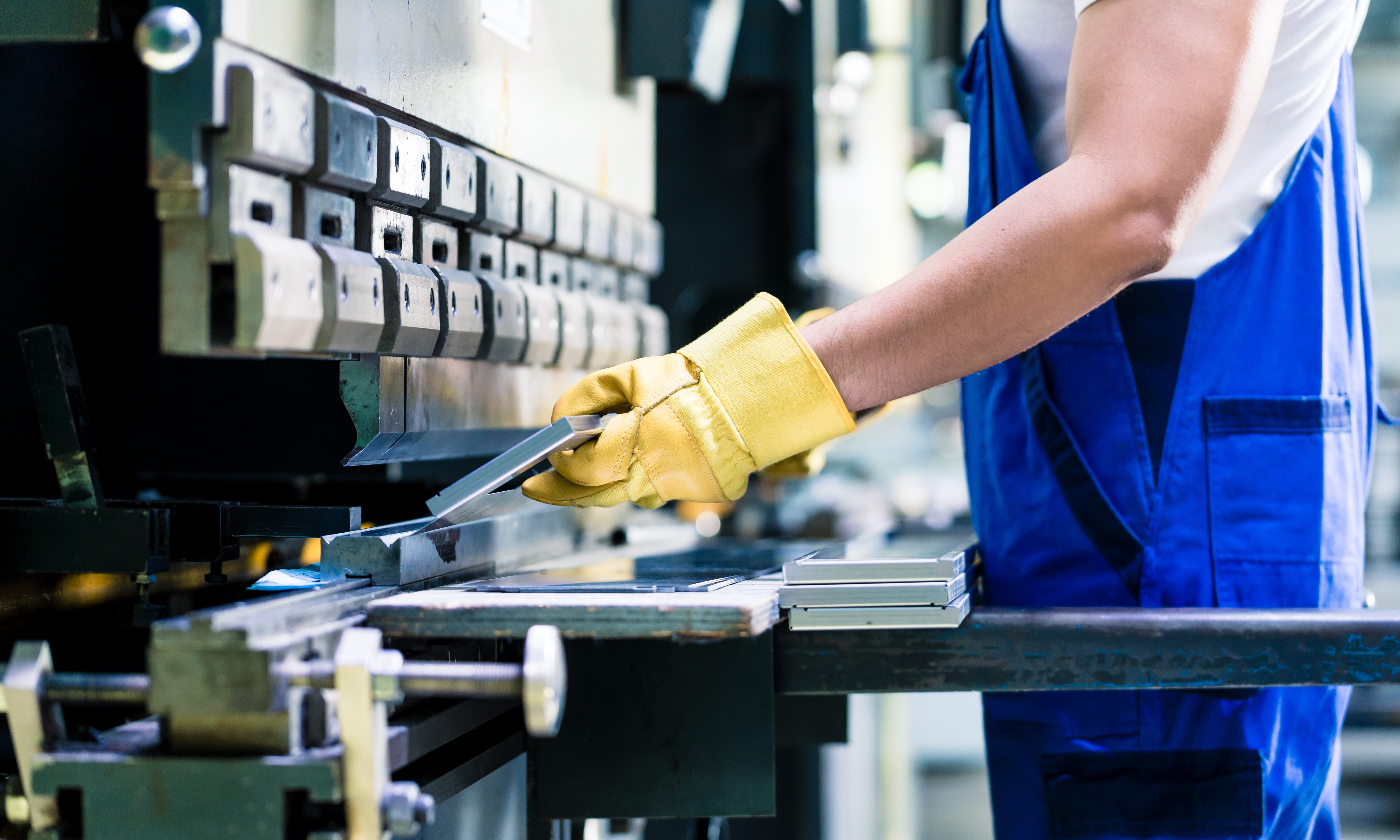 Hello friends and welcome back to the Alabama Workforce Superhighway! Our last stop was the AlabamaWorks Virtual Workforce Conference in September. The conference gave us a lot to think about on the drive ahead. It was great to be among workforce professionals again to share and discuss where we are as a state and, just from a mental perspective, I needed it!
We have so many opportunities staring us in the face that we did not have pre-COVID. The work we have all been doing is more important now than ever before. Did our previous challenges go away due to COVID? Absolutely not!
Our workforce issues may have been "timed out," or perhaps they were on a break, but those issues continue to be our challenges. So, not only should we remain focused on our Success Plus goal of adding 500,000 workers in our workforce with credentials of value by 2025, we must also help our companies get back to work and work with their current and future employees.
We need to make sure they are technically ready for the impending automated world and assist them with all the tech-savvy tools that are being developed as part of Industry 4.0 and the ever developing "Smart Factory" concepts.
Alabama is rapidly moving in this direction, and we must have the workforce to meet the demands. This is one of the foundations for Gov. Kay Ivey's Success Plus plan. In almost every speech and presentation Ivey delivers, she mentions how absolutely critical our workforce is and that they must be ready for the work we are recruiting into Alabama.
To say 2020 has been strange, would be a colossal understatement and it keeps on giving! 2020 started as a typical year when many were planning and working with high hopes for a productive legislative session, school year or university semester, or simply hoping for a beautiful spring. Little did we know COVID-19 would turn us all inside out and literally stop the world in its tracks.
But, not in Alabama. Yes, it was a kick in the gut and our hearts go out to the many who have suffered or lost loved ones due to the pandemic. But as Alabama usually does, we are fighting back. With good solid leadership by Ivey, an extraordinary Governor's Office staff, a host of very smart cabinet officers and their respective department staffs, and most importantly, some very focused business leaders making good and sound business decisions, we are leading the nation in many aspects of our recovery.
In addition, as we come out of the pandemic we have a new view of the world and with our innovative hats on, we now look at workforce issues through a new and different lens. Yes, the drivers on the Alabama Workforce Superhighway are focused and determined with many great examples of courageous initiatives to assist our customers, overcome the issues and not only get back to pre-COVID productivity, but be even stronger.
So, what new opportunities has 2020 brought us when it comes to our workforce? Although the pandemic has brought many challenges it has also given us access to many people we did not have access to before. Who are these people? There are thousands who lost jobs that were vulnerable to the pandemic. Retail employees, hospitality and restaurant workers who in some cases were working two and three jobs to make ends meet, now have an opportunity to be trained for a less vulnerable job. Alabama has many jobs available as the world wakes back up. We NEED these people and our Alabama Workforce Stabilization Program is laser focused on these folks.
In the recent AlabamaWorks Virtual Workforce Conference we discussed the need for flexibility in order to adapt to change. To be successful in this "new normal" we must prepare our workforce by:
Creating new digital models for education and training

Upskilling (expand capabilities)

Re-skilling (acquire a new or improved skill)

Strengthening and enforcing safety measures

Reinforcing partnerships and pooling resources

Focusing on higher wage jobs
Yes, the world has changed, but we in Alabama were already moving in the right direction.
There are many people to thank for our progress and to name just a few: Governor Ivey and her staff set us on a course to meet those needs with the "Strong Start, Strong Finish" education initiative and gave us a strategy for success through the Success Plus plan. Lt. Governor Will Ainsworth, his staff and the Senate Leadership are very engaged as is the House Leadership with Speaker Mac McCutcheon, budget chairs and other many strong Representatives and Senators across the state. They get it!
Yes, we got this! But, we are nowhere near done and as you already know this work can never stop. To borrow some words from a great song, "we can check out anytime, but we can never leave." We can want to exit the highway, but we can never stop our drive on the Alabama Workforce Superhighway!