ALGOP Uses Double and Triple Standards in Ballot Access Debate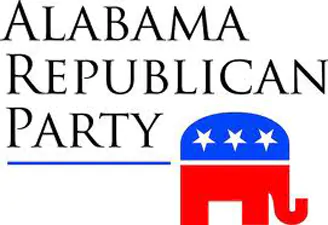 By Bill Britt
Alabama Political Reporter
MONTGOMERY—Over the weekend, members of the ALGOP hierarchy met to consider challenges to potential candidates who are seeking election under the party's banner.
Most petitions to deny ballot access have been made against individuals who have accepted money from AVOTE.
AVOTE is the Political Action Committee that receives its funding from the State's educators and support staff who are members of the AEA.
Of the challenges presented to the committee, 18 have been passed along to be voted on at the ALGOP Winter Meeting by the Candidate Committee.
The Candidate Committee is comprised of members from the Steering Committee of the Alabama Republican and the State Executive Committee, according to an email distributed by ALGOP Chief of Staff, Harold Sachs.
Several candidates have been challenged by Republican activist Thomas Scovill from Huntsville. Scovill has mainly targeted those candidates who have taken contributions from AVOTE. However, Scovill has sent a petition of denial for candidate Ritchie Whorton from Owens Crossroads, who is running for State House, District 22. Scovill told the ALGOP that Whorton should not be allowed the privilege of running as a Republican, because he supported a Democrat candidate in 2012.
June 16, 2007: An amendment to the Bylaws of the Alabama Republican Party permits a challenge when, within the last six years, a candidate participated in a primary of another party or publicly supported a nominee of another political party.
Oddly, Scovill nor anyone else has placed a challenge against Sen. Jerry Fielding who served as a Democrat for the last 25 plus years, and only last year switched to the Republican Party.
Jack Campbell did put forth a challenge to Tom Whatley, who ran as a Republican in 2010, after giving campaign contributions to John Edwards, Parker Griffith and Barack Obama (Campbell is a 30-year veteran GOP political consultant, who earned his stripes working for Jack Kemp).
However, the Republican committee ignored Campbell's challenge to Whatley. According to Campbell's petition to deny ballot access, he shows where Whatley gave $17,750 to a Democrat candidate during a six year period. He also points out there in no record of Whatley donating to Republican Congressional or Presidential candidates, before or after he ran for office as a Republican. "He gave tens of thousands of dollars to defeat Republicans, but not to get them elected," wrote Campbell.
In 2010, Democrat Fielding bested Republican Ray Robbins for one of the most hotly contested races of the year.
At the time, then Chairman of the ALGOP, Mike Hubbard said of the race, "The Alabama Republican Party looks forward to working with the Robbins Campaign to put together a strong message that will focus on jobs, the economy and restoring the people's trust in government. With Democrats in Washington and in Montgomery expanding government and giving free reign to special interest groups, Republican Ray Robbins is the only conservative voice for the people's interests in this race – and he won't be beholden to the status quo, unlike Democrat Jerry Fielding."
So, Hubbard thought then that Fielding was beholden to Democrats. Now, what does ALGOP think? They let him run against life long Republican Representative Jim McClendon, a man who helped build the ALGOP in Alabama.
In 2010, Fielding not only ran as a Democrat but took almost $700,000 from liberal-leaning groups to defeat the ALGOP handpicked candidate. However, Scovill and the ALGOP remain silent on Fielding.
It seems that Fielding is going to get a pass on his previous support of Obamacare and other Democrat legislation while the ALGOP just as Whatley has received a pass.
However, a man like Whorton may be punished because someone in the upper echelon wants him off the ticket.
"I'm a lifelong, Conservative Republican.  My roots and beliefs run deep into the red clay of this district," said Whorton. "I'm running for this office because I know I can do a better job for the people of this district."
Fielding said he changed his mind after more than a decade of loyal service to the Democrat Party.
Whorton has never served as a Democrat like many in the State who now claim to mantle Ronald Reagan.
What Whorton has done is exercise his rights as a citizen. Now he wants to run for office as a Republican by stating, "We need someone that's concerned about the people of our district rather than the political bosses and agendas in Montgomery."
Whorton and others will have to wait and see what the political bosses in Montgomery have to say. The double and triple standards are obvious.
The full list of challenged candidates:
Phillip Bahakel
State House, 52
Nathaniel Ledbetter
State House, 24
James Hall
State House, 64
Ron Wilson
State House, 85
Garreth Moore
State Senate, 31
Todd Greeson
State Senate, 8
Ritchie Wharton
State House, 22
Larry Durham
Madison, District 10, 1
Ray Bryan
State Auditor
Bryan D'Angelo
District Judge, Mobile Place 2
Jim McFerrin
Circuit Judge, 10th Circuit, 10
Ginger Poynter
District Judge, Baldwin Place 1
Kimberly Drake
Criminal Appeals, 2
Thomas Drake
US House, 4
Jamie Wilkins
Clarke, 1
George Coleman
Lowdes, 1
George Carlson
County Commission
John McKelvey
County Commission
Inmate assault injures two St. Clair prison correctional officers
The assaults happened at approximately 7:30 p.m. and both officers were taken to a local hospital and treated for those non-life-threatening injuries.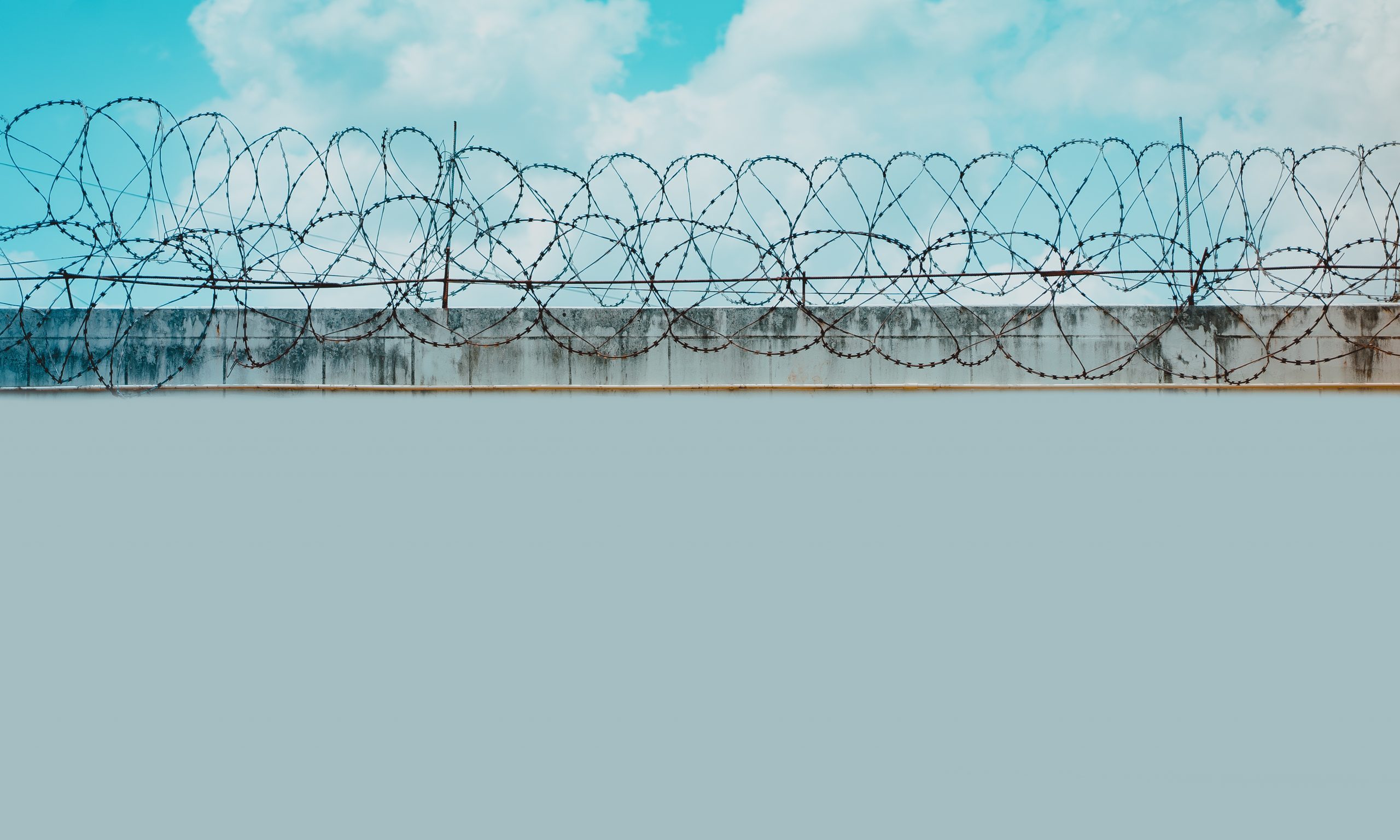 Two correctional officers at St. Clair Correctional Facility were injured in an inmate-on-officer assault on Monday, the Alabama Department of Corrections confirmed to APR.
Among the two officers who sustained non-life-threatening injuries was a basic correctional officer (BCO), a position created in May 2019, who are not Alabama Peace Officers Standards and Training Commission (APOST) certified and who have some limitations on working directly with inmates without correctional officers present.
The other officer injured was a full correctional officer, Alabama Department of Corrections spokeswoman Samantha Rose told APR in a message Friday. The assaults happened at approximately 7:30 p.m. and both officers were taken to a local hospital and treated for those non-life-threatening injuries and subsequently released, according to Rose.
"The ADOC condemns all violence in its facilities, and the actions taken by the inmate against ADOC staff are being thoroughly investigated," Rose said. "As the investigation into this incident is ongoing, we cannot provide additional detail at this time. More information will be available upon the conclusion of our investigation."
The ADOC created the new basic correctional officer position to bolster the state's woefully understaffed prisons. The creation of the position was also at the suggestion of experts ordered by a federal court to study the department's staffing problems, ADOC attorneys wrote to the court in a filing in 2019.
The ongoing lawsuit is over the state's handling of mental health in prisons.
The Southern Poverty Law Center and the Alabama Disability Advocacy Program filed the 2014 suit arguing the state was indifferent to the health of inmates dying by suicide in greater and greater numbers.
Attorneys for the plaintiffs in June argued that ADOC was far behind on the court-ordered hiring new additional officers. It has been more than two years since U.S. District Judge Myron Thompson ordered the Alabama Department of Corrections to hire an additional 2,000 correctional officers by 2022.
U.S. District Judge Myron Thompson in a previous opinion wrote that prison understaffing "has been a persistent, systemic problem that leaves many ADOC facilities incredibly dangerous and out of control."
"Taken together, ADOC's low correctional-staffing level, in the context of its severely overcrowded prisons, creates a substantial risk of serious harm to mentally ill prisoners, including continued pain and suffering, decompensation, self-injury, and suicide," Thompson's previous opinion continued.
The SPLC in court filings late last year expressed concern over the use of basic correctional officers in Alabama's overcrowded and understaffed prisons. ADOC attorneys have argued to the court, however, that BCO's are adequately trained to do their jobs and are needed for the department to hire the necessary number of officers per the court's timeline.
In a court filing on Thursday, attorneys for the plaintiffs asked the court not to again delay site visits to Alabama prisons by two experts who are tasked by the court to determine which positions should be filled by correctional officers and which by BCO's and which by another new position, called cubical correctional officers, who are to have no direct interaction with inmates.
Those visits were to begin in May, but both parties in the suit agree to wait due to the COVID-19 pandemic and the threat it posed to the experts, who are particularly vulnerable to the disease due to "age and other factors," according to court records.
Both parties again agreed to postpone those visits in June for those same reasons, those records show. ADOC seeks a third extension but attorneys for the plaintiffs argue that the experts can visit the prisons while keeping themselves, prison staff and inmates safe from harm of COVID-19 and that thousands of employees and contractors enter Alabama prisons daily.
The plaintiff's attorneys argue in the court filing that the expert guidance is needed because ADOC wishes to use BCO's and cubical correctional officers to comply with the court-ordered hiring of additional staff by Feb. 20, 2022.
"Ensuring adequate staffing is of upmost importance to address the constitutional violations underlying mental health care within ADOC," the plaintiffs' attorneys wrote to the court Thursday.
ADOC in May was employing 494 BCO's, a 57 percent increase in the number of BCO's employed in Oct. 2019, according to ADOC's staffing numbers. The number of correctional officers working in Alabama prisons fell by two percent during that time, dropping from 1,319 to 1,287.