Electronics Company Pays Big Bucks for Rep. Moore's Home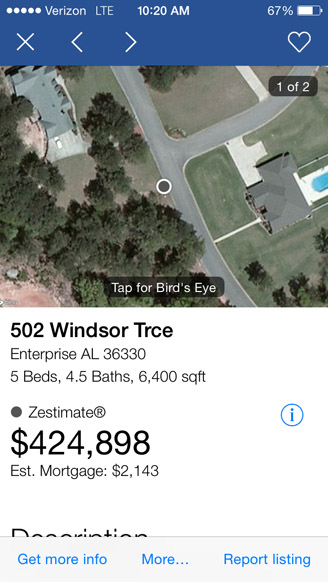 By Bill Britt
Alabama Political Reporter
MONTGOMERY—It has recently come to light that Rep. Barry Moore (R-Enterprise) was taped in telephone conversations telling his primary component Josh Pipkin, that Speaker Mike Hubbard (R-Auburn) was going to, "…bring down holy hell," if Pipkin doesn't get out of the House District 91 race.
Moore also told Pipkin that Hubbard would kill 100 jobs that were coming to Enterprise, in a deal with Enterprise Electronics Corporation (EEC).
A deed from Coffee County signed on August 15, 2012 shows that Moore and his wife Heather sold their home to the very company planning on bring those jobs to the city. Enterprise Electronics Corporation purchased the Moore's home for $650,000. However, the real estate estimation only evaluated the home's worth at $424,898. The over $200,000 difference that was in the estimated cost of purchasing the home and it selling price leaves the sale open to some very interesting questions.
Enterprise Electronics Corporation is a 40-year-old technology company specializing in the manufacture of world-class Doppler weather radar systems. They have been located in Enterprise since 1971.
On January 29, 2013, Southeast Sun reported that Enterprise State Community College was on-track to get a new, unmanned, aerial systems program. The plan was for the program to be housed in a 44,000 square-foot facility currently occupied by Enterprise Electronics Corporation (EEC), an Australian-owned company. Some $2 million in State funds were to be used for the purchase EEC's building. EEC would then invest the $2 million in a brand new facility to build its satellite radar systems.
The net result of the transaction would be approximately 100 new, good paying, highly-skilled jobs at the new EEC plant in Enterprise. For its investment, the State of Alabama would get EEC's high-tech facility near Enterprise State Community College to create a state-of-the-art technology curriculum unmatched in Alabama.
Many questions are still unanswered as to why Enterprise Electronics Corporation would need $2 million in State funds to expand but had over $600,000 to invest in a 5 bedroom/4.5 bath home in suburban Enterprise.
Calls to Enterprise Electronics Corporation Headquarters requesting information regarding the purchase of the home were not returned. Likewise calls to the Moore went unanswered.
Slow absentee voting in Tuscaloosa sparks outrage, possible legal action
Among the issues were incredibly long lines that left some voters waiting more than five hours and an inefficient process that managed to take in fewer than 100 absentee ballots in six hours.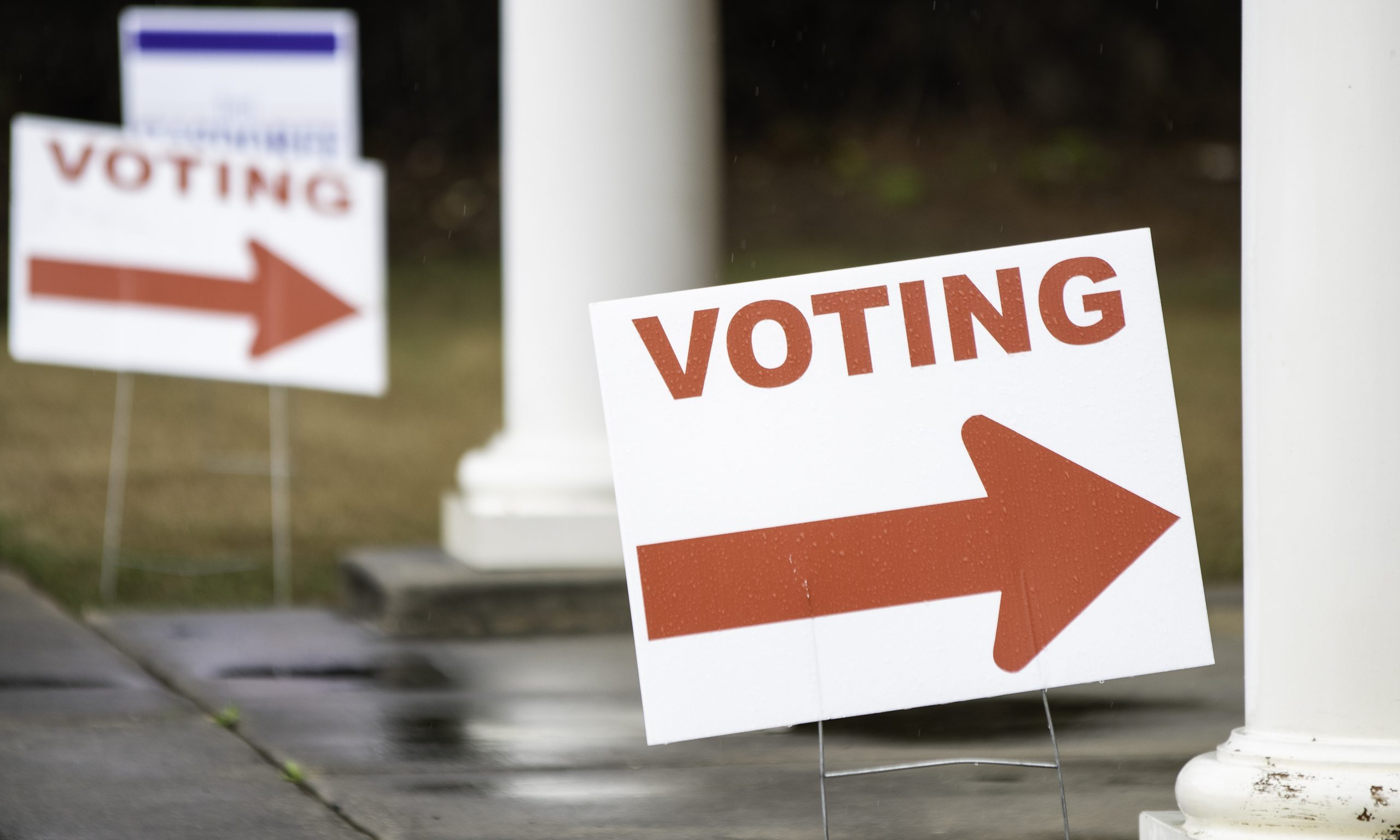 Long lines and slow absentee ballot processing in Tuscaloosa County have left voters outraged and incumbent Sen. Doug Jones's campaign threatening legal action. 
On Wednesday, Jones's campaign attorney, Adam Plant, sent a letter to Tuscaloosa County Circuit Clerk Magaria Bobo, outlining a number of issues with ongoing absentee voting and promising to take legal action if Bobo doesn't improve the process on the final day, Friday. Among the issues documented by Plant were incredibly long lines that left some voters waiting more than five hours and an inefficient process that managed to take in fewer than 100 absentee ballots in six hours. 
Additionally, Plant noted that Bobo has hired her family members to help process absentee ballots and at least one family member had made disparaging remarks on social media about voters. 
"You and those acting on your behalf are suppressing the vote of qualified Alabama voters," Plant wrote in the letter. "If you are unable or unwilling to execute your duties competently, and allow Tuscaloosa voters to exercise their voting rights without undue burdens, we will take further action."
In an interview with the Montgomery Advertiser on Wednesday, Bobo noted that her office had received more than 13,000 requests for absentee ballots — a remarkable uptick from the 3,000 or so her office usually receives — and there had been problems in managing that number of ballots while also adhering to social distancing guidelines within the office. 
However, as Plant's letter notes, the massive increase in absentee ballots for this election shouldn't have been a surprise. Also, Secretary of State John Merrill had made additional funds available to absentee managers to facilitate hiring extra staff, purchasing additional computers and staying open for longer hours to accommodate the anticipated increase. 
In a press release on Wednesday, the Alabama Democratic Party criticized Bobo and her family members, and the release included screenshots of Facebook posts from Bobo's daughter lashing out at voters who complained about the long wait times. 
"No voter should have to wait in line for hours to exercise their rights," said ADP executive director Wade Perry. "We should leverage every tool we have to make voting easier, not harder. Also, it should go without saying that election workers should not insult the very people they are employed to serve. If Ms. Bobo is incapable of processing voters quickly, someone else needs to do the job."