Coal Jobs Count Blasts PSC Commissioner Dunn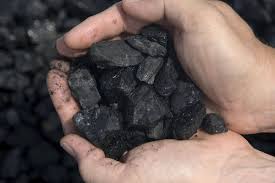 By Bill Britt
Alabama Political Reporter
MONTGOMERY—The group Coal Jobs Count www.coaljobscount.com says that Alabama Public Service Commissioner Terry Dunn is, "Doubling down on his efforts to silence Alabama's coal industry."
Over the last several years Dunn has come under fire for his alleged efforts to kill coal jobs in the State.
Dunn, who is often silent letting his chief of staff David Rountree speak for him, has been painted as friend of environmentalist and the enemy of the State's most abundant energy resource: Coal.
According to a written statement by Coal Jobs Count's Executive Director Tiffany Bittner, "Speaking on behalf of Dunn, Rountree defamed those who stand in defense of the 16,000 Alabama's families that rely on the state's coal industry, saying that the act of supporting pro-coal political candidates was 'corrupt.' Rountree also announced that Dunn would continue to push a new law to silence the coal industry and its supporters."
Bittner further blasts Dunn saying, "Commissioner Dunn seems to believe that a public official defending Alabama's coal jobs against harmful EPA regulations is 'corrupt'," states Bittner. "The elected leaders of Alabama's House and Senate, as well as other commissioners on the PSC, clearly understand the grave danger posed by EPA regulations under Obama. They welcome the support of the coal industry and are vocally fighting back. Why isn't Terry Dunn?"
Dunn's office has offered no response to the assertions made by Bittner.
Jonathon Barbee, who is running against Dunn in the Republican primary said, "We can't let Obama's liberal agenda hurt Alabama's Clean Coal Industry. There are over 5,000 plus Alabamians who could lose their jobs and our utility rates would sky rocket." Barbee has said that Dunn needs to be replaced with a, "knowledgeable and conservative Public Service Commissioner," who will not fall prey to the "go green liberal scam."
Phillip Brown, who is also running to unseat Dunn, told The Huffington Post, "Terry Dunn has come under a lot of fire this year for being sentimental toward the environmental lobby, and that's dangerous for our State."
Dunn's admirers say that he is under attack because he has joined forces with groups like AARP, Sierra Club and others to call for formal hearing into rates for the state's gas and electric providers.
AARP Director Jesse Salinas has made it a mission of the State chapter of AARP to push for lower utility rates trying to appeal to older Alabamians for membership.
Campaigns against the State's utility providers was a common campaign tactic employed by Gov. Wallace.
Political historian and commentator, Steve Flower wrote in 2005, "During the 1960s, Wallace made his boogieman the issue of segregation. However, when this boogieman ran its course, Wallace found another enemy: The Alabama Power Company. In the 1970s, Wallace focused his venom toward the Power Company and fought and cursed it at every turn. The Power Company paid a heavy price at the hands of Wallace."
It has been suggested that AARP and others are taking this tract while Bittner says, "Commissioner Dunn's continued support of Obama's War on Coal endangers all of Alabama's coal workers."
A video commercial with coal miner John Box can be viewed on YouTube.
Trump Truck and boat parades this weekend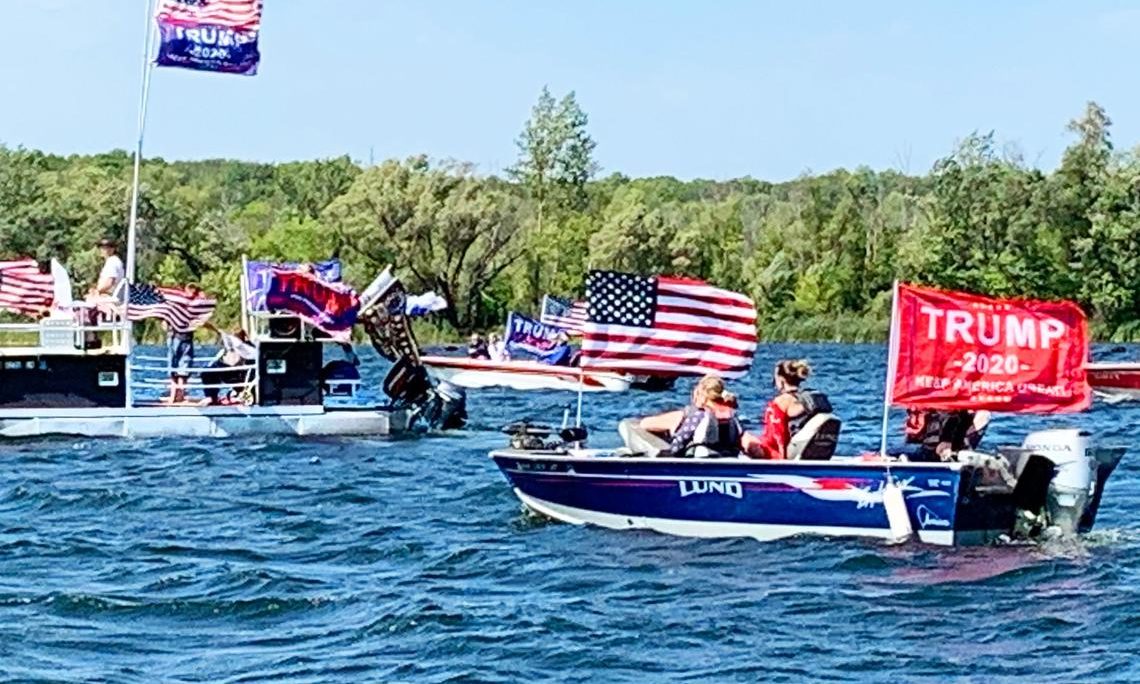 As Election Day draws near, Alabama Republicans are excited about promoting the re-election of Donald J. Trump as President and the election of Tommy Tuberville for U.S. Senate. This weekend two pro-President Trump events are happening in the state. There will be a truck parade from Ashland to Phenix City on Saturday sponsored by the Clay County Republican Party, while there will also be a boat parade on Wilson Lake in the Shoals sponsored by the Colbert County Republican Party on Sunday.
The pickup trucks will assemble at the Ashland Industrial Park in Clay County, 8240 Hwy 9, Ashland. There is a pre-departure rally at 10:00 a.m. central standard time. The trucks will depart at 11:00 a.m. and then proceed on a parade route that will take them into the bitterly contested swing state of Georgia. The Trump Pickup Parade will wind through east Alabama and West Georgia traveling through LaGrange and Columbus before concluding near the Alabama/Georgia line in Phenix City, 332 Woodland Drive, Phenix City at approximately 2:00 p.m. central time. Speakers will begin at 3:00. Trump flags will be on sale at the event.
The Phenix Motorsports Park will be hosting what sponsor hope could possibly the world's largest Pickup Tuck parade in U.S. history that is routing over 50 mile through Georgia in effort to "pickup" President Trump's numbers in GA.
A number dignitaries have been invited to address the Phenix City rally, including Coach Tuberville. Former State Sen. Shadrack McGill, Trump Victory Finance Committee member former State Rep. Perry O. Hooper Jr., and Paul Wellborn, the President and CEO of the largest Family owned Kitchen Cabinet manufacture in the USA are among the featured speakers who have committed to speak at the event.
Entertainment will be provided by: Charity Bowden, an up and coming country music singer who was the runner up on "The Voice". Charity will sing 'I am Proud to be an American' as well as songs from her Voice performances. The McGill Girls will also perform. The three beautiful and talented sisters will be singing patriotic songs in three part harmony. Geoff Carlisle, a professional DJ will be keeping the crowd pumped with music and entertainment.
Following the speakers and the entertainment there will Trump truck-vs- Joe Bidden truck races down the drag strip for the finale.
The Northwest Alabama boat parade will be on Sunday. The boats will gather at 2:00 p.m. near Turtle Point and then the flotilla will parade around the open waters of Wilson Lake til 3_00 p.m.. There will be a contest for best decorated Trump boats.
Trump supporters have held a number of large boat parades across the state to show their support for the re-election of Pres. Trump.
Boat parade sponsors say that this parade will be: pro-American, pro-law enforcement, pro-military.