Ethics Complaint Says Hubbard Business Received Over $3 Million in Advertising from State
By Bill Britt
Alabama Political Reporter
 
MONTGOMERY—The Alabama Political Reporter has obtained a copy of an ethics complaint filed against Speaker of the House Mike Hubbard (R-Auburn), in which, among other things, the complaint states that since 2008, "…broadcast companies owned and/or under the local control and direction of Speaker Hubbard…have recorded advertising revenues of at least $3.3 million."
The December 2013 complaint filed with the Alabama Ethics Commission levels serious charges against Hubbard, stating that he used his office for personal gain, voted for legislation that would benefit his business clients, improperly used state personnel and equipment and failed to properly report his business dealings on his Statement of Economic Interest.
 
Much of this has been the subject of the Alabama Political Reporter's continuing articles on Stealing the StateHouse; a collection of stories investigating possible wrong doing by Speaker Hubbard.
 
One section of the complaint is of special interest in that it presents detailed, alleged evidence that Hubbard affiliated broadcast companies have, "…improperly received payments from State of Alabama government agencies."
 
If the evidence is true, Hubbard and his associate companies have made millions on advertising shown on the Jumbotron at Jordan-Hare Stadium, radio spots on Auburn Network and more. The report shows that Hubbard and his companies have prospered greatly feeding off the government trough.
 
According to the complaint, an Alabama Open Records Requests was made regarding fees paid to Hubbard business interests by agencies which as a "Matter of practice [do] not advertise or pay for advertisements. The Finance Department categorized the payments as "SERVICES PROFESSIONAL ADVERTISING."
 
Under Republican Secretary of State Beth Chapman, her office spent $210,000 for advertising paid out of the Help America Vote Fund.
 
The Help America Vote Act is a billion dollar federal program.
 
Under HAVA Title III requirements: a state may use funds for:
Procuring voting systems that comply with the requirements of HAVA
Developing, operating, and/or maintaining a computerized statewide voter registration list.
Providing required information to voters at the polling place for Federal elections.
Implementing and/or operating a system of provisional voting during Federal elections.
Implementing identification requirements for first-time voters who register to vote by mail.
States can use these funds for other improvements to the administration of Federal elections only after meeting the Title III requirements, according to National Conference of State Legislatures.
 
The report goes on to show that payments from several state agencies were in the form of "sponsorship" of Auburn University radio and television sports programming.
 
The complaint lists six state agencies which began purchasing "sponsorship" from Hubbard business interest after he became Speaker of the House, they were: the Board of Heating, Air Conditioning & Refrigeration Contractors, Department of Public Safety, Public Service Commission, Forever Wild Trust Fund, Alabama Forestry Commission, and Department of Children's Affairs.
 
The Forever Wild Trust Fund engaged a Hubbard business interest Auburn Sports Network to provide advertising for, "Branding and promotional exposure."  The total amount spent by the trust fund was $166,000.
 
The State's Board of Heating, AC & Refrigeration Contractors spent $122,945 for advertising with Hubbard's interest according to the state records quoted in the complaint.
 
The six agencies that purchased Sponsorship programing from Auburn University radio and television sports programming, spent a total of $470, 245 since Hubbard attained his Speakership.
Other advertising dollars were spent by the Dept. of Human Resources $150,000 and the Dept. of Public Safety $63,000.
 
However, since 2008. the Alabama Department of Public Health, spent the greatest amount with $2,945,652 going for advertising with Hubbard's business interests. The Department of Health said that they spent equally with Auburn University and the University of Alabama sports programs. Much of the advertising was for AllKids, preparedness and Federal programs. They point out that the funding for these programs has decreased and that they are no longer engaged in such large media buys.
The payments detailed in the complaint were made to the Hubbard Business Interests under several variations of company names, including Auburn Network  Inc., ISP Sports and International Management Group (IMG).
 
From 2008 to 2012, Speaker Hubbard identified himself on State Ethics Commission disclosure reports alternately as president of the Auburn Network Inc./ISP Sports and Auburn Network Inc./IMG.
 
The documents provided to the Ethics Commission concludes that on at least 85 occasions Hubbard was in violation of State law by, "improperly using or causing to be used his public office to obtain personal gain for himself and businesses with which he is associated."
 
As a basis for action to be taken by the Ethics Commission the complaint cites § 36-25-5.
 
Personal Use of Office
 
a. No public official or public employee shall use or cause to be used his or her official position or office to obtain personal gain for himself or herself, or family member of the public employee or family member of the public official, or any business with which the person is associated unless the use and gain are otherwise specifically authorized by law. Personal gain is achieved when the public official, public employee, or a family member thereof receives, obtains, exerts control over, or otherwise converts to personal use the object constituting such personal gain.
 
The Ethic's Commission would not comment on the complaint, or any active investigation that may be ongoing at this time.
Opinion | Inside the Statehouse: Buck's pocket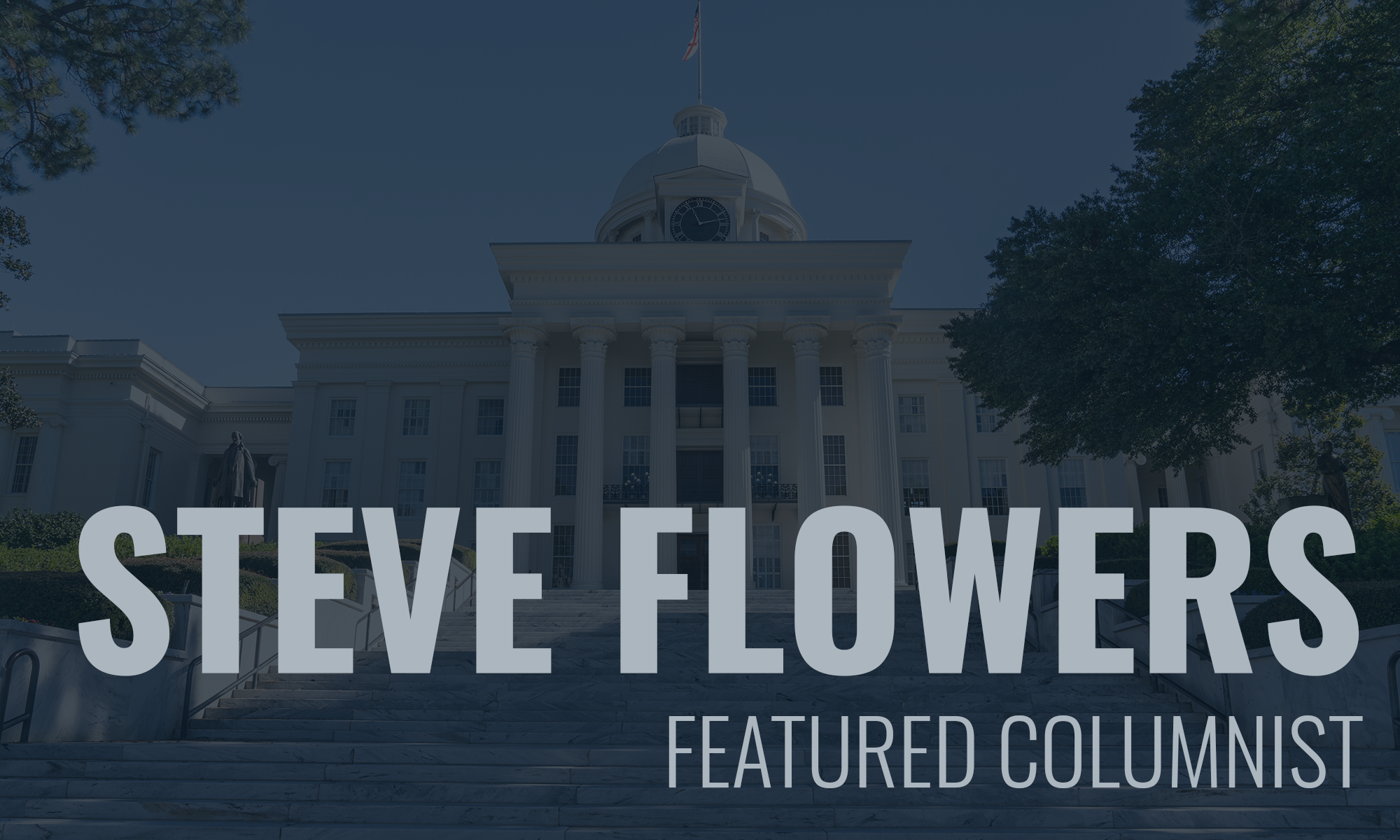 You voted Tuesday on a crowded ballot.
Historically, in Alabama we have voted more heavily in our Governor's race year than in a presidential year. That is probably because we were more interested in the local sheriff and probate judge's races, which run in a gubernatorial year, than who is president. The old adage, "all politics is local," definitely applies here in Alabama.
We not only have a governor's race this year, we have all secondary statewide offices with a good many of them open including Lt. Governor, Attorney General, State Treasurer, Auditor, and two seats on the Public Service Commission. We have five seats on the State Supreme Court, one being Chief Justice. All 140 seats in the Legislature are up for a four-year term. These 35 state Senate seats and 105 House contests are where most of the special interest PAC money will go. And, yes, we have 67 sheriffs and 68 probate judges as well as a lot of circuit judgeships on the ballot.
You may think the campaigning is over. However, some of the above races have resulted in a runoff which will be held on July 17. So get ready, we have six more weeks of campaigning before all the horses are settled on for the sprint in November.
We have a lot of folks headed to Buck's Pocket. Last year after the open Senate seat contest, a young TV reporter for one of the stations I do commentary for asked me about Roy Moore and his loss. I told her ole Moore had gotten on his horse, Sassy, and ridden off into the sunset to Buck's Pocket, which by the way wasn't a long ride from his home in Gallant in Etowah County. She looked at me with a puzzled look. Probably a lot of you are also wondering what I'm talking about when I refer to Buck's Pocket.
For decades, losing political candidates in Alabama have been exiled to Buck's Pocket.  It is uncertain when or how the colloquialism began, but political insiders have used this terminology for at least 60 years.  Alabama author, Winston Groom, wrote a colorful allegorical novel about Alabama politics and he referred to a defeated gubernatorial candidate having to go to Buck's Pocket.  Most observers credit Big Jim Folsom with creating the term.  He would refer to the pilgrimage and ultimate arrival of his opponents to the political purgatory reserved for losing gubernatorial candidates.
This brings me to another contention surrounding Buck's Pocket. Many argue that Buck's Pocket is reserved for losing candidates in the governor's race. Others say Buck's Pocket is the proverbial graveyard for all losing candidates in Alabama.
One thing that all insiders agree on is that once you are sent to Buck's pocket you eat poke salad for every meal. Groom also suggested that you were relegated to this mythical rural resting place forever. However, history has proven that a good many defeated Alabama politicians have risen from the grave and left Buck's Pocket to live another day. Roy Moore may be a good example. He has risen from the grave before. He is only 70, and he may grow weary of eating poke sallet.
Most folks don't know that there really is a Buck's Pocket. Big Jim would campaign extensively in rural North Alabama often one on one on county roads. One day while stumping in the remote Sand Mountain area of DeKalb County he wound up in an area referred to as Buck's Pocket. It was a beautiful and pristine area, but it was sure enough back in the woods. Big Jim who loved the country and loved country folks was said to say that, "I love the country but I sure wouldn't want to be sent to Buck's Pocket to live."
Buck's pocket is now not a mythical place. If you are traveling up the interstate past Gadsden, on the way to Chattanooga, you will see it. There is a Buck's Pocket State Park in DeKalb County, thanks to Big Jim.
So the next time you hear an old timer refer to a defeated candidate as going to Buck's Pocket, you will know what they are talking about.
See you next week.
Steve Flowers is Alabama's leading political columnist. His weekly column appears in over 60 Alabama newspapers. He served 16 years in the state legislature. Steve may be reached at www.steveflowers.us.