The following stories are part of an ongoing collection of articles researching the possibility of public corruption within the State of Alabama.
While these articles do not make a judgement, per se, on the illegality of an act, they do record what may be a pattern and practice that appears suspect.
Public corruption is a fatal infection which affects our entire society. It not only endangers our government, but our entire American way of life.
Those who use the power entrusted to them by the people to enrich themselves and their confederates are the worst kind of criminals. They steal from our schools, our neighborhoods, our public projects and our pockets. Worst of all, they betray the sacred trust that good government is founded upon.
"Woe to you Scribes and Pharisees, pretenders, who are like white tombs, which from the outside appear lovely, but from within are full of the bones of the dead and all corruption!"
We promise to follow the trail of public corruption wherever it leads, no party, friend nor foe will deter our efforts.
It is incumbent on the free press to find and chronicle all available information on public corruption.
It is our sincere goal to expose those who betray the public trust and shine a light into the dark corners of politics. With this in mind we submit this continuing investigation into Stealing the Statehouse.
Bill Britt
Editor in Chief
*****************************************************************
Will Justice Be Delayed?, 10 August 2015
Mike Hubbard's Depravity, 07 August 2015
Panic Over Campaign Cash for Legal Defense, 05 August 2015
Hubbard Uses Judge's Words To Spin Continuance, 04 August 2015
Testimony Says Former Chief Deputy Directed Secret Recordings, 31 July 2015
Hubbard Will Kill Ethics Laws To Save Himself: Opinion, 24 July 2015
Hubbard Wants Ethics Laws He Passed Declared Unconstitutional, 23 July 2015
Change of Venue Not Possible, 09 July 2015
Political Corruption and Asymmetric Information: Opinion, 08 July 2015
Questions Remain About $250 Million "Advance", 06 July 2015
Hubbard Hauls in Millions: Opinion, 29 June 2015
State Answers Hubbard's Motions to Dismiss, 25 June 2015
Mark White Says Hubbard is Innocent of All 23 Counts, 25 June 2015
Chief Investigator Leaves Attorney General's Office, 24 June 2015
Judge to Hold Hearing on Subpoenas in Hubbard Criminal Case, 23 June 2015
Hubbard Says He is Anti-Gambling, 23 June 2015
What Lies Within: Opinion, 22 June 2015
Titanic Failure (Opinion), 05 June 2015
Lobbyist Banned, Rumors About Buying Legislators, 03 June 2015
Well Past Time For Hubbard To Go (Opinion), 01 June 2015
Sisson Always Does Things The Right Way (Opinion), 29 May 2015
Attorney General Answers Questions In Hubbard Case, 28 May 2015
Hubbard's Attorneys Sue DOJ for Hart's Records, 27 May 2015
Former Chief of Staff, Deputy AG, Investigator, Part of Web in Hubbard Case, 26 May 2015
Attorney General's Investigator Terminated For Conspiring To Undermine Hubbard Case, 21 May 2015
Hubbard Selling Out (But Not What You Think), 21 May 2015
When The Shoe Is On The Other Foot: Opinion, 18 May 2015
One Ball, Two Strikes For Hubbard's Legal Team, 14 May 2015
Hubbard Becomes "Unhinged" Over Republican No Vote on Tax Hike, 07 May 2015
Influential Republican Voice Calls for Speaker's Removal, 07 May 2015
Hubbard Plan Will Raise Taxes, Give Poarch Creek Tribe Monopoly (Opinion), 06 May 2015
Rep. Ball Says He's a Target for Speaking Out, 28 April 2015
Investigator with Ties to Former Deputy AG Terminated, 27 April 2015
The Reason I Go To Work (Opinion), 24 April 2015
Meeting with Criminal Defense Brings Day to Abrupt End, 23 April 2015
Ball Wants To Limit Investigation Into Lawmakers, 17 April 2015
Hubbard Motions Hearing Summary, 16 April 2015
Special Grand Jury Still Empaneled to Investigate Hubbard, Others, 15 April 2015
Conformity: A Most Dangerous State of Affairs (Opinion), 15 April 2015
New Court Filings Show Matrix of Overlapping Attorneys May Have Shared Privileged Information, 14 April 2015
Hubbard's Plot: Opinion, 09 April 2015
Judge Rejects Defense Attempt to Turn Hubbard Hearing into Media Circus, 07 April 2015
Bentley Subpoena Another Distraction, 01 April 2015
In "Hail Mary" Hubbard Subpoenas Governor, 31 March 2015
Hubbard Cries Prosecutorial Misconduct, 31 March 2015
Code of Honor: What Does it Mean?, 31 March 2015
Hubbard Suggested He and Riley Run Shadow Party, 26 March 2015
Court Filing Show Cozy Relationship With Reporters, 24 March 2015
New Court Documents Show Grand Jury Leaks To Defense, 23 March 2015
White Wants More, 06 March 2015
Stealing the State House: His Own Words Condemn Him, 06 March 2015
Hubbard Ignored Warnings, 04 March 2015
Simon and Garfunkel's Comeback in Alabama, 04 March 2015
Revelations Lead to Calls for Hubbard's Resignation, 03 March 2015
The Trouble With Hubbard And The Path Ahead, 03 March 2015
Hubbard Cries Poor With Millions In Assets, 02 March 2015
Hubbard Wasn't Broke, But Motivated by Anger and Envy, 02 March 2015
Prosecution Response to Hubbard Motion Suggests Long List of Potential Witnesses, 02 March 2015
Email to House Members re: Hubbard: "God help us all", 02 March 2015
Hubbard's Alleged Crimes Detailed In New Court Filings, 27 February 2015
Remember The Number 23, 27 February 2015
Hubbard's Alternative Theory, 23 February 2015
The Wages of Fear and Silent Consent, 18 February 2015
Why Did Reagan Retain Baxley/Riley In The Fall of 2013?, 15 February 2015
Using Campaign Donations For Legal Defense: Back Story, 13 February 2015
Is Hubbard Breaking The Law With Criminal Defense Payments?, 10 February 2015
Could This Be Who Is Paying Hubbard's Legal Fees?, 06 February 2015
A Lie Masquerading As A Reason, 04 February 2015
Paris Group Buys Company With Ties To Hubbard Indictment, 03 February 2015
Three Out Of Four Speakers Step Down, 02 February 2015
Hubbard Trial Set for October, 30 January 2015
Media Silence Is The Key To Hubbard's Survival, 27 January 2015
Auburn Board Member Asks Bentley To Kill Hubbard Investigation, 26 January 2015
Hubbard Solicits Bentley To Quash Investigation, 23 January 2015
Public Corruption: "When Principles End and Only Opportunism Prevails.", 20 January 2015
Hubbard Takes To The Airwaves, 19 January 2015
Ninety-Nine House Members To Become Witnesses For The Defense?, 16 January 2015
The House Has Brought Dishonor Upon Our State, 14 January 2015
Mike Hubbard Re-Elected As Speaker, 14 January 2015
Will Hubbard Use His Office To Punish?, 14 January 2015
"Leaks," Accusations, Paper Trail, 12 January 2015
Hubbard Filing Seeks To Muzzle State, 09 January 2015
White Lies: 2013 Letter Acknowledges Criminal Investigation, 09 January 2015
Hubbard's Indictments: The Company Behind Count 10, 06 January 2015
Is Talk Radio Part Of Hubbard's Defense Strategy?, 05 January 2015
Hubbard Files Yet Another Motion, 24 December 2014
Hubbard Files Three Motions To Dismiss (Motions Provided), 22 December 2014
Is Conspiracy At Play To Thwart Justice In Hubbard Case?, 15 December 2014
Is Conspiracy At Play To Thwart Justice In Hubbard Case?, 15 December 2014
Big Luther Blasts Sonny Reagan For Leaking Corruption Trial Information, 12 December 2014
Internal Memo Gives Reasons Reagan Terminated, 11 December 2014
Attorney General Ignores Request For Info on Reagan and Rumors, 10 December 2014
State Says "No" To Hubbard's Request, 09 December 2014
A Moral Crisis Within State Government, 02 December 2014
Once Again White Spins The Press, 25 November 2014
APR Speaks with Acting Attorney General W. Van Davis, 24 November 2014
US Attorney General Charges President Obama With 23 Counts Of Felony Public Corruption, 24 November 2014
Davis Addresses False Allegations Made by Hubbard and His Attorney, 19 November 2014
Hubbard Attorney Reacts To Davis Statements, 19 November 2014
Van Davis Releases Statement Regarding Hubbard, 18 November 2014
Hubbard Granted Continuance While PR Blitzkrieg Rages, 18 November 2014
Hubbard Solicited And Received $600K For Failing Printing Business, 17 November 2014
Hubbard's Attorneys Ask State To Identify Witnesses Mental Health, Drug Abuse and More, 13 November 2014
Hubbard Lobbying Governor Tied to $78 Million Dollar RSA Loan, 11 November 2014
Hubbard Pleads Not Guilty, Asks For More Time, 10 November 2014
Hubbard Reelected: What Were They Thinking?, 10 November 2014
Mike Hubbard Re-Elected As Speaker, 07 November 2014
If Hubbard Were In U.S. House, He Would Have To Step Down, 05 November 2014
Opinion: The Good Germans said, "Ich Wusste Nicht Uber Es.", 04 November 2014
Caucus Fealty Vote: Does Anyone Have The Numbers?, 04 November 2014
Republican House Caucus to Elect Speaker Nov. 6, 03 November 2014
The Trouble with Mike, 29 October 2014
Did Hubbard Use Campaign Donations to Post Bail?, 29 October 2014
Hubbard's Rally a Disgrace, 23 October 2014
Hubbard Says He Never Misused Office, 23 October 2014
Hubbard Presser: A Theater of the Absurd, 22 October 2014
Special Commentary: Thoughts on a Scandal, 22 October 2014
Hubbard Sends Email of Woe To Caucus, 22 October 2014
Armistead Hopes Hubbard is Not Convicted, 22 October 2014
Hubbard Arrested, Charged with 23 Felony Counts, 21 October 2014
Chronology of the Hubbard Scandal, 21 October 2014
Reaction to Hubbard Indictments, 21 October 2014
BREAKING NEWS: Davis Announces Arrest of Mike Hubbard, 20 October 2014
Special Commentary: A Frenzy of Lies, Rumors and Manipulation, 18 October 2014
Ethics Director Denies Complaint Against Hubbard, 29 September 2014
Expect More Fake Outrage from the Hubbard/Riley Spin Machine, 29 September 2014
Leaked Letter Designed to Discredit Hubbard Investigation, 26 September 2014
Unmasking the Jackals: Inside the AG Conspiracy, 22 September 2014
Deputy Attorney General Caught Leaking Grand Jury Information to Those Under Investigation, 19 September 2014
Court Denies Deputy Attorney General Motion to Quash His Testimony Before Lee County Grand Jury, 17 September 2014
Hubbard "Obsessed" with $200K Renovation of Committee Room, 15 September 2014
Hart Says Moore's Attorneys Pinned Hopes On "Hail Mary" Defense, 12 September 2014
Hubbard To Use "Pledge" To Retain Speaker's Seat Even If Indicted, 10 September 2014
Hubbard Investigation May Reach Inside RSA and Commerce, 09 September 2014
Moore's Team Wants More Time to Prepare a Defense, 09 September 2014
Cutting Through Smoke, Mirrors and Partisan Divide, 09 September 2014
Hubbard Doesn't Have 9 of 9 Justices In His Pocket, 08 September 2014
Supreme Court Rules Against Indicted Lawmaker: Moore Trial to Go Forward, 05 September 2014
…And Justice For All, 03 September 2014
Is Speaker Hubbard Planning to Purchase Justice?, 01 September 2014
Deadline Passes for Arguments in Rep. Barry Moore Case, 21 August 2014
The Speaker Says, "Where There's Smoke, There's Fire" And I Believe Him (Opinion), 19 August 2014
Sources Link AG's Chief Deputy to Plot to Remove Hart from Hubbard Investigation, 18 August 2014
Hubbard's Dominion: VA US Senate Candidate Entangled By Speaker's Woes, 14 August 2014
Which Candidates Received "Toxic" Money?, 12 August 2014
Riley/Hubbard Funding of Non-Profit Raises Serious Questions, 08 August 2014
Sorting Through the Speaker's Dirty Laundry, 06 August 2014
Hubbard's Outgoing Chief of Staff Was One of State's Top Paid Officials, 06 August 2014
Rep. Mike Hubbard Must Resign His Speaker's Post, 05 August 2014
Leaked Report Reveals Facts on Hubbard/RSLC, 04 August 2014
Rep. Barry Moore's Flurry of Legal Filings Answered (W/ 8 attachments), 04 August 2014
Supreme Court May Decide Fate of Lee County Grand Jury, 04 August 2014
Hubbard Continues Paying Attorneys with Campaign Cash, 03 August 2014
AL.COM Columnist Shares a Drink with Hubbard's Attorney, 24 July 2014
Moore Seeks Stay Of Felony Trial (With Petition), 16 July 2014
Ethics Director Changes Tune on Knowledge of Hubbard Malfeasance, 30 June 2014
Claims of Political Prosecution: A Dishonest Rendering Of The Facts, 30 June 2014
APCI CEO Speaks Out on Wren, Silent on the Speaker, 23 June 2014
Judge Says Davis Has Authority, Hubbard's Attorney Questions Judge, 16 June 2014
BREAKING NEWS: Judge Denies Dismissal in Moore Case, Hubbard Named as Subject of Investigation, 13 June 2014
Mike Hubbard's "Liberal Special Interests", 10 June 2014
The High Cost of Public Corruption, 09 June 2014
Indicted Representative Moore: "I'll win the race and the case" 06 June 2014
Trial Date Set for Rep. Barry Moore, 05 June 2014
Riley's PAC Hands Out Big Money to Barry Moore and Others, 28 May 2014
Did Hubbard Embezzle Money? 27 May 2014
State Files Brief in Moore Case, 23 May 2014
Storming the Courthouse: The Road to Lee County, 22 May 2014
Hubbard Has Five Attorneys at Moore Hearing, 21 May 2014
Two Mayors Testify in Lee County, Hubbard Appears To Be Central Target, 20 May 2014
Rep. Clouse Spotted at Lee County Courthouse, 14 May 2014
Busting the Speaker: Has Hubbard Been Indicted?, 14 May 2014
Hubbard Pays Moore's Way, 12 May 2014
State Answers Motion to Dismiss in Moore Case, 08 May 2014
Moore Says Pipkin Phone Call Recording Was "Illegal Wiretap," 07 May 2014
Lee County Grand Jury to Reconvene Next Week, 06 May 2014
Hubbard Accepted a Bribe, But Continues to Spin, 05 May 2014
Moore Receives Big Cash Donation from Hubbard Just Days After Arrest, 02 May 2014
Moore's Attorney Says Ethics Law "Contrary to US Constitution," Asks For Case's Dismissal, 02 May 2014
Who Knew What And When: Wren's Statement of Facts, 28 April 2014
Spinning a Web of Excuses, 28 April 2014
Bringing Down (The Speaker of) The House: Grand Jury Moves Closer to Hubbard, 25 April 2014
Hubbard Issues Statement on Moore Arrest, 24 April 2014
Indictment Documents Include Transcript of Matt Hart Questioning Moore, 24 April 2014
Rep. Moore Indicted, Arrested on Four Felonies, 24 April 2014
Moore Sought Legislation That Could Have Led To Personal Gain, 15 April 2014
Testimony and Ethics Chief Contradict Hubbard's Press Statements, 14 April 2014
Hubbard Is A Crook!, 14 April 2014
Speaker on Offense, Already Fumbling, 14 April 2014
Former Rep. Wren Lied to Law Enforcement Before Plea, 11 April 2014
Hubbard Casts 12 Votes to Favor Consulting Client (W/Audio of Sumner), 08 April 2014
Dropping the Mike: Wren Deal Damns Hubbard, 08 April 2014
Hubbard Critical of Media Coverage of Wren Scandal, 08 April 2014
Is Hubbard Using Campaign Funds Illegally?, 07 April 2014
Greg Wren's Plea Agreement, 07 April 2014
Hubbard's Campaign Money Goes to Criminal Defense Lawyers, 04 April 2014
The Governor and the Speaker: Differing Views on Wren Conviction, 04 April 2014
White Lies, Hubbard's Contract with APCI Not Vetted or Disclosed, 03 April 2014
Greg Wren's Prescription for Alabama: A Breakdown, 02 April 2014
Wren Tells Sunday School Class He Will be Indicted, Mar 31, 2014
Moore, Hubbard Plot Intercepted in Job Killing, Political Retribution Scheme, Mar 31, 2014
Mike Hubbard: Spender of the House, Mar 27, 2014
Hubbard Routinely Takes Action Favorable to His Biggest Donors, Mar 17, 2014
Hubbard Using Campaign Contributions To Pay Legal Defense Team, Jan 3, 2014
Opinion | Inside the Statehouse: Buck's pocket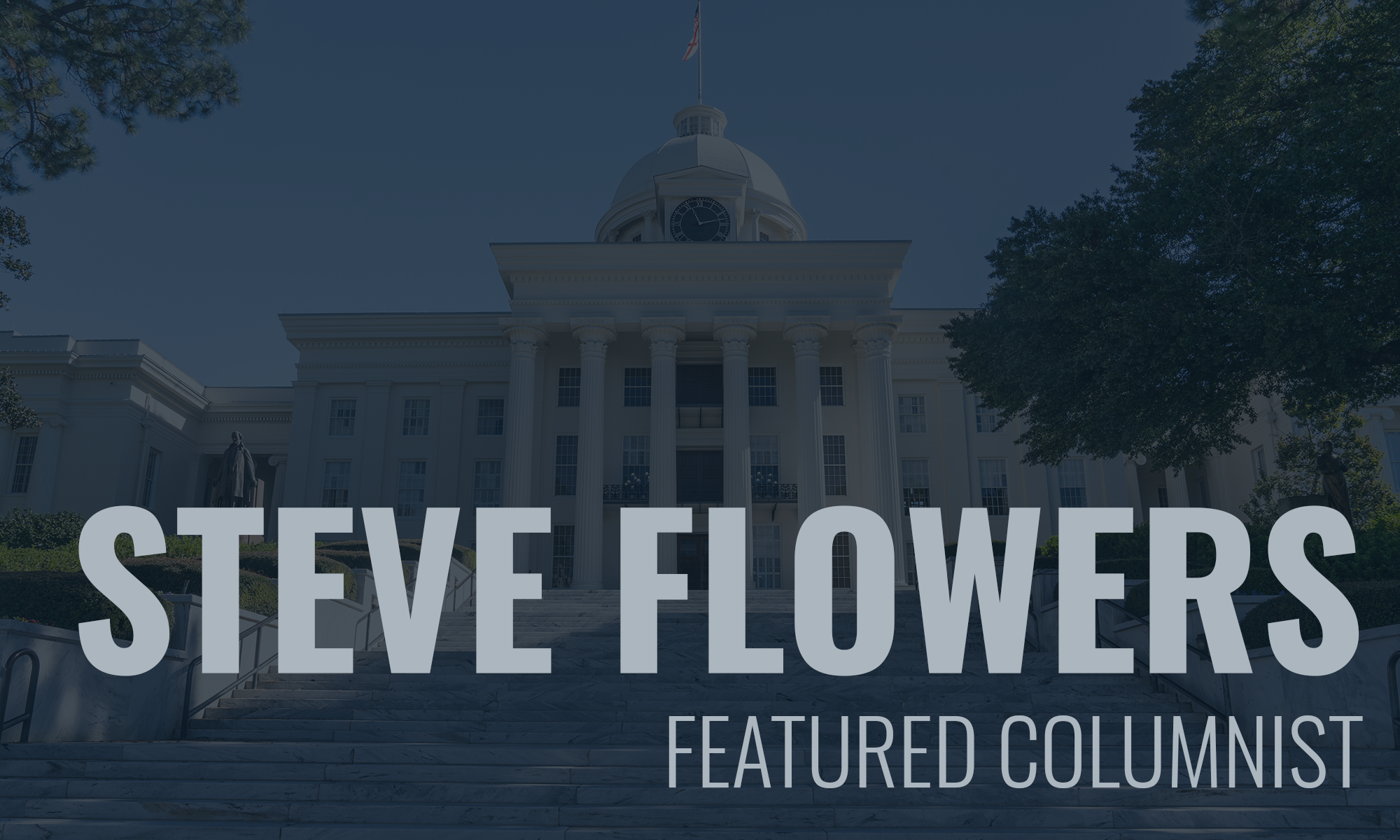 You voted Tuesday on a crowded ballot.
Historically, in Alabama we have voted more heavily in our Governor's race year than in a presidential year. That is probably because we were more interested in the local sheriff and probate judge's races, which run in a gubernatorial year, than who is president. The old adage, "all politics is local," definitely applies here in Alabama.
We not only have a governor's race this year, we have all secondary statewide offices with a good many of them open including Lt. Governor, Attorney General, State Treasurer, Auditor, and two seats on the Public Service Commission. We have five seats on the State Supreme Court, one being Chief Justice. All 140 seats in the Legislature are up for a four-year term. These 35 state Senate seats and 105 House contests are where most of the special interest PAC money will go. And, yes, we have 67 sheriffs and 68 probate judges as well as a lot of circuit judgeships on the ballot.
You may think the campaigning is over. However, some of the above races have resulted in a runoff which will be held on July 17. So get ready, we have six more weeks of campaigning before all the horses are settled on for the sprint in November.
We have a lot of folks headed to Buck's Pocket. Last year after the open Senate seat contest, a young TV reporter for one of the stations I do commentary for asked me about Roy Moore and his loss. I told her ole Moore had gotten on his horse, Sassy, and ridden off into the sunset to Buck's Pocket, which by the way wasn't a long ride from his home in Gallant in Etowah County. She looked at me with a puzzled look. Probably a lot of you are also wondering what I'm talking about when I refer to Buck's Pocket.
For decades, losing political candidates in Alabama have been exiled to Buck's Pocket.  It is uncertain when or how the colloquialism began, but political insiders have used this terminology for at least 60 years.  Alabama author, Winston Groom, wrote a colorful allegorical novel about Alabama politics and he referred to a defeated gubernatorial candidate having to go to Buck's Pocket.  Most observers credit Big Jim Folsom with creating the term.  He would refer to the pilgrimage and ultimate arrival of his opponents to the political purgatory reserved for losing gubernatorial candidates.
This brings me to another contention surrounding Buck's Pocket. Many argue that Buck's Pocket is reserved for losing candidates in the governor's race. Others say Buck's Pocket is the proverbial graveyard for all losing candidates in Alabama.
One thing that all insiders agree on is that once you are sent to Buck's pocket you eat poke salad for every meal. Groom also suggested that you were relegated to this mythical rural resting place forever. However, history has proven that a good many defeated Alabama politicians have risen from the grave and left Buck's Pocket to live another day. Roy Moore may be a good example. He has risen from the grave before. He is only 70, and he may grow weary of eating poke sallet.
Most folks don't know that there really is a Buck's Pocket. Big Jim would campaign extensively in rural North Alabama often one on one on county roads. One day while stumping in the remote Sand Mountain area of DeKalb County he wound up in an area referred to as Buck's Pocket. It was a beautiful and pristine area, but it was sure enough back in the woods. Big Jim who loved the country and loved country folks was said to say that, "I love the country but I sure wouldn't want to be sent to Buck's Pocket to live."
Buck's pocket is now not a mythical place. If you are traveling up the interstate past Gadsden, on the way to Chattanooga, you will see it. There is a Buck's Pocket State Park in DeKalb County, thanks to Big Jim.
So the next time you hear an old timer refer to a defeated candidate as going to Buck's Pocket, you will know what they are talking about.
See you next week.
Steve Flowers is Alabama's leading political columnist. His weekly column appears in over 60 Alabama newspapers. He served 16 years in the state legislature. Steve may be reached at www.steveflowers.us.