Hubbard Strikes Back, Doesn't Deny Bid Rigging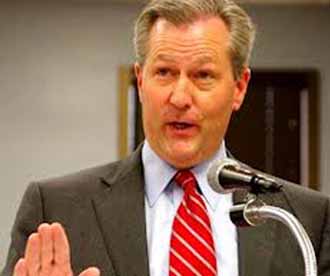 By Bill Britt
Alabama Political Reporter
 
MONTGOMERY—"You can't trust Mike Hubbard." That is the closing statement made by the former Executive Director of Government Affairs for Auburn University. In a 30-second television commercial, Buddy Mitchell speaks into the camera and says what he has sworn to in an affidavit.
 
Mitchell gave Hubbard the information that allowed him to perpetrate a bid rigging scheme for the media rights to Auburn sports.
 
"I provided Mike Hubbard with his competitor's proposals early in the review process," Mitchell told the Alabama Political Reporter. "He told me that having the proposals allowed him to clarify or amend his proposal and to raise doubts to Auburn Athletic Department officials about the other proposals."
 
Hubbard won the contract by knowing what his competitors were offering, and countering with a new plan and strategy to destroy his competition, according to Mitchell.
 
Hubbard's winning bid was a five-year, $8.5 million deal, which was far less than $12.5 million offered by his competitors. That meant Auburn received $4 million less under Hubbard's proposal than under the bid more financially beneficial to Auburn.
 
Mitchell's story was first told by Paul Davis as early as four years ago (without mentioning Mitchell's name) and then by the Alabama Political Reporter in 2013.
 
But, as with most dealings concerning Hubbard, who is Speaker of the Alabama House, the State's corporate media turned a blind eye, until now.
 
Now that Mitchell's confession is being seen by thousands of voters, Hubbard felt compelled to react. In what has become a standard talking point for Hubbard, he blamed the  "liberal special interests," who were attacking him, smearing his good name "and caus[ing] great pain to my wife and sons." Hubbard also attacks Mitchell personally saying he is a, "disgraced, bitter and desperate former lobbyist." This is the same Buddy Mitchell that Hubbard praised in 2004, telling the Opelika-Auburn News, "I consider myself a good friend of Buddy's. I've always enjoyed working with him. He bleeds orange and blue and I think most members of the legislature respected him."
 
There is no evidence in Mitchell's record at Auburn that he was disgraced in anyway.
Mitchell's attorney, Tommy Gallion, said that his client stands by his statement.
"We're ready to go under oath if he'll [Hubbard] go under oath," Gallion said.
But Hubbard did not stop with just disparaging Mitchell's character, he also took a swipe at Sandy Toomer, who is challenging him for House District 79.
 
"Since my opponent is a graduate of the University of Alabama and has only lived here for a short time, he clearly doesn't understand that when someone attacks and makes false and defamatory accusations against Auburn, it is also an attack on the entire Auburn Family," Hubbard said.
This attack on Toomer seems somewhat disingenuous since Hubbard in a graduate of the University of Georgia.
In his disparaging statement, the one thing Hubbard does not do is deny that Mitchell gave him the bids of his competitors.
 
Mitchell recorded the ad for Toomer, because he wanted to alert the voters of Auburn to Hubbard's dishonest dealings. But mostly, because as he says in the commercial, "I love Auburn."
 
Mitchell worked for Auburn from 1993 to 2004, as executive director of government affairs serving under the AU president. He fondly remembers his father taking him to his first Auburn football game in the 1950s. "I went to Auburn, my brother did and all my kids, we are an Auburn family through and through," said Mitchell.
 
Sandy Toomer's campaign put out a statement saying, "Mike Hubbard responded to charges made by former Auburn University Director of Governmental Affairs, Buddy Mitchell, without denying the accusations. Instead, Hubbard attacked Mitchell, a man he once praised and said was respected by the Alabama Legislature."
 
Buddy Mitchell stands by his sworn statement that Mike Hubbard participated in a bid rigging scheme that cost Auburn University millions of dollars. Mitchell devoted his entire life to Auburn University, but as a Georgia graduate, Mike Hubbard is just now realizing the damage his actions have done to the Auburn family."
 
For years it was speculated that Hubbard was given an unfair advantage in obtaining a Auburn University media contract worth millions of dollars. It had been rumored that Hubbard was given the sealed bids of other media companies vying for the lucrative multimedia rights to Auburn athletics. Mitchell makes it clear that he was the man who helped Hubbard and that Hubbard betrayed Auburn University.
 
The Alabama Political Reporter has made several calls to Auburn University about this matter since 2013. Auburn has steadfastly refused to answer any questions concerning Mitchell's affidavit.
"We're not going to get a do-over:" Alabama health officer on Thanksgiving and COVID-19
There were 1,427 hospitalized COVID-19 patients in Alabama on Monday, the most since Aug. 11.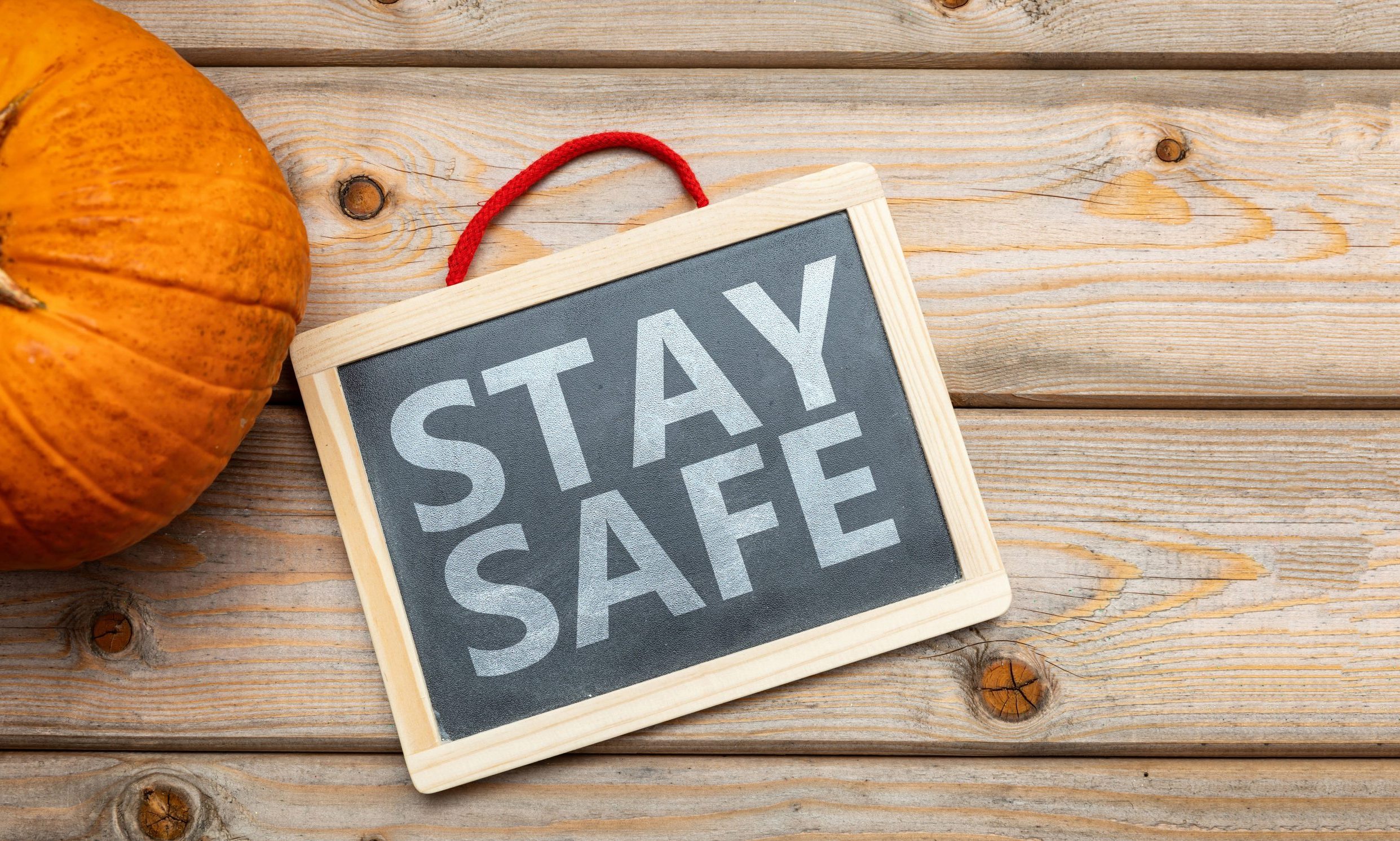 Alabama State Health Officer Dr. Scott Harris on Monday pleaded with the public to avoid gatherings over Thanksgiving as COVID-19 continues to surge in Alabama and hospitals statewide are filling with coronavirus patients. 
"We don't want this to be the last ever Thanksgiving for someone in your family, like your parents or your grandparents," Harris said during a press conference Monday. 
Harris said Alabama's numbers aren't headed in the right direction and more than 230,000 Alabamians — roughly 4 percent of the state's population — have been infected by the coronavirus. 
"We are adding a couple of thousand new cases a day, at least, that we are aware," Harris said. "This is a time for people to be vigilant. This is a time to be careful and to think about what you're going to be doing." 
Alabama added 1,574 new coronavirus cases on Monday, and the state's 14-day average for new daily cases was at a record high 2,087. In the last two weeks, the state has added 29,223 cases, the most cases in any two week period since the pandemic arrived in Alabama in March.
There were 1,427 hospitalized COVID-19 patients in Alabama on Monday. The last time so many were hospitalized in the state was on Aug. 11, during Alabama's summer surge. 
Harris said that he and his wife will be staying home for Thanksgiving instead of having his family's regular large, intergenerational gathering. What happens with Alabama's COVID-19 numbers over Thanksgiving will impact what the state's December holiday and Christmas season will look like, Harris said. 
"Are we gonna be here a month from now trying to have the same conversation? I really, really hope not," Harris said. 
Dr. Mary McIntyre, the Alabama Department of Public Health's chief medical officer, said during the briefing that her home usually sees between 15 and 20 family members arriving for Thanksgiving. They've limited this year's Thanksgiving to three additional people from out of their household, for a total of seven people, she said.
Everyone must wear masks and have temperatures checked at the door, she said. 
Everyone will be seated six feet from one another and a Zoom video conference will be set up for those family members who won't be attending in person, McIntyre said. They'll use disposable plates, cups and utensils and have the ability, weather permitting, to eat outdoors.
"If we want to live to see another Thanksgiving, and I do, that it may mean stepping back this Thanksgiving and really limiting the number of people, and some of the things that we do," McIntyre said. "Now is not the time to get out to do Black Friday shopping." 
Dr. Kierstin Kennedy, UAB's chief of hospital medicine, in a separate press briefing Monday echoed concern over the possibility of spikes following Thanksgiving and Christmas if the public doesn't do what's needed to keep themselves and others safe.
"We are very much worried about the potential spike in numbers. We've also seen some of our own staff getting sick," Kennedy said. "And unfortunately that's not been at work. It's been because we are just like you. We're tired. We're lonely. We want to try to socialize, and some of us have let our guards down and, as a result, have gotten sick."
Kennedy said while there's is concern over future spikes following the upcoming holidays "there is a way for all of us to help prevent that from happening."
Kennedy said when Gov. Kay Ivey first issued her statewide mask order and social distancing requirements, the public masked up, businesses enforced the orders, and coronavirus numbers improved.
"It didn't get nearly as bad as we thought, and we are really hopeful that the community is going to come together and do that again for us," Kennedy said. "Because it's more than just not having enough space for the COVID patients. It's also those patients who do not have COVID that have other conditions. They rely on us for routine care, and we want to make sure that we're available to provide that."
Kenedy said UAB has an incredible group of staff members, who've proven themselves to be quite resilient, but that "the group is tired."
"We've been doing this every single day since March, and so as you can imagine, people are very tired. It's very emotional, especially as we see younger patients getting sick with this and getting sick in ways that we weren't expecting," she said.
Harris again urged the public to make smart decisions that will help slow the spread of coronavirus and save lives.
"Ladies and gentlemen, we're not going to get a do-over on this," Harris said. "This is a big national holiday, and we're in the middle of a pandemic, and our numbers are worse than they have ever been during this entire response. Please be careful. Please be safe. And please try to take care of those people who are most vulnerable."