Chambliss Cries Fraud in District 30 Primary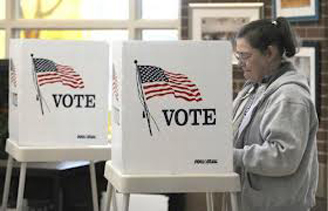 By Bill Britt
Alabama Political Reporter
MONTGOMERY—Secretary of State Jim Bennett said that there were no documented cases of fraud during Tuesday's primary election. However, Clyde Chambliss, who is running for Senate District 30, cried fraud in the middle of the hotly contested Republican primary on Tuesday.
Tuesday, on his Facebook page, Chambliss' campaign posted in all caps,
"******ELECTION FRAUD IN PROGRESS*******
ONE OF OUR POLL WATCHERS HAS VIDEO AND PHOTOS OF MARKED SAMPLE BALLOTS BEING PASSED OUT INSIDE A POLLING PLACE AND PEOPLE BEING BUSSED IN TO VOTE USING THOSE BALLOTS. WE HAVE AN ATTORNEY ON THE WAY AND THE PROBATE JUDGE HAS BEEN NOTIFIED. PLEASE BE AWARE AND LET US KNOW IF YOU SEE ANYTHING LIKE THIS. HONEST GOVERNMENT BEGINS WITH HONEST ELECTIONS."
The Chambliss page also shows pictures of individuals exiting cars in the parking lots of the precincts, a picture of a sample ballot and a picture of a man entering the voting area.
Chambliss also posted, "This is the ballot that is being distributed, and this Hyundai is carting people to the polls, and coordinating with someone inside the polling place. They are trying to steal this election – it is up to you to make sure they do not. If you voted, ask your husband, wife, parents and neighbors if they did as well? Every. Single. Vote. Counts."
What was it about the sample ballot and the individuals voting that caused Chambliss to say that "Election fraud in progress?"
According to State law, it is legal to hand out sample ballots as long as it is done 30 feet away from a polling place. Many groups hand out sample ballots, both Republican and Democrat. Groups, such as the Farmers Federation, Business Council of Alabama and the Alabama Education Association are known to supply voters with sample ballots.
State law also provides that any citizen who is a registered voter may participate in the Republican or Democrat primary. There is no such thing as a card carrying Republican or Democrat in Alabama.
Chambliss who is backed by Speaker of the House Mike Hubbard, Senate Pro Tem Del Marsh and former Gov. Bob Riley did not return request for comment.
The pictures that Chambliss offered as proof of voter fraud show three Black individuals in the parking lot, and two Black individuals walking into the polling place.
Does Chambliss believe that Black Alabamians voting constitutes fraud? Does he believe that Black citizens should not vote? Or should they not be allowed to vote in a Republican primary?
The sample ballot Chambliss posted on Facebook, shows it is marked for one of his opponents, Harris Garner. Does Chambliss and his supporters believe that a vote for Garner is a fraudulent vote?
Chambliss and Garner at this time look to be headed for a runoff, for the right to serve District 30.
After Tuesday's primary, ALGOP Chairman Bill Armistead called for closed primary elections.
Does Armistead believe that Black Alabamians should not be allowed to vote in the Republican primaries?
Many examples of racist rhetoric and campaign advertisements were used by Republican candidates in Tuesday's primary.
It would appear that, "The Southern Strategy," appealing to racism against African Americans, is still alive for some.
Do Hubbard, Marsh and Riley believe, like Chambliss, that Alabamians of color voting in an open primary constitutes voter fraud?
Perhaps, these individual were given sample ballots and encouraged to vote for those candidates.
This happens all the time, without cries of election stealing.
But in the "Solid South," it seems racism is as imperishable as a Zombie.
If there is a runoff in District 30, perhaps more Alabamians of color will decide to participate in the election process.
Print this piece
Bill unlocks the "revolving door" for public employees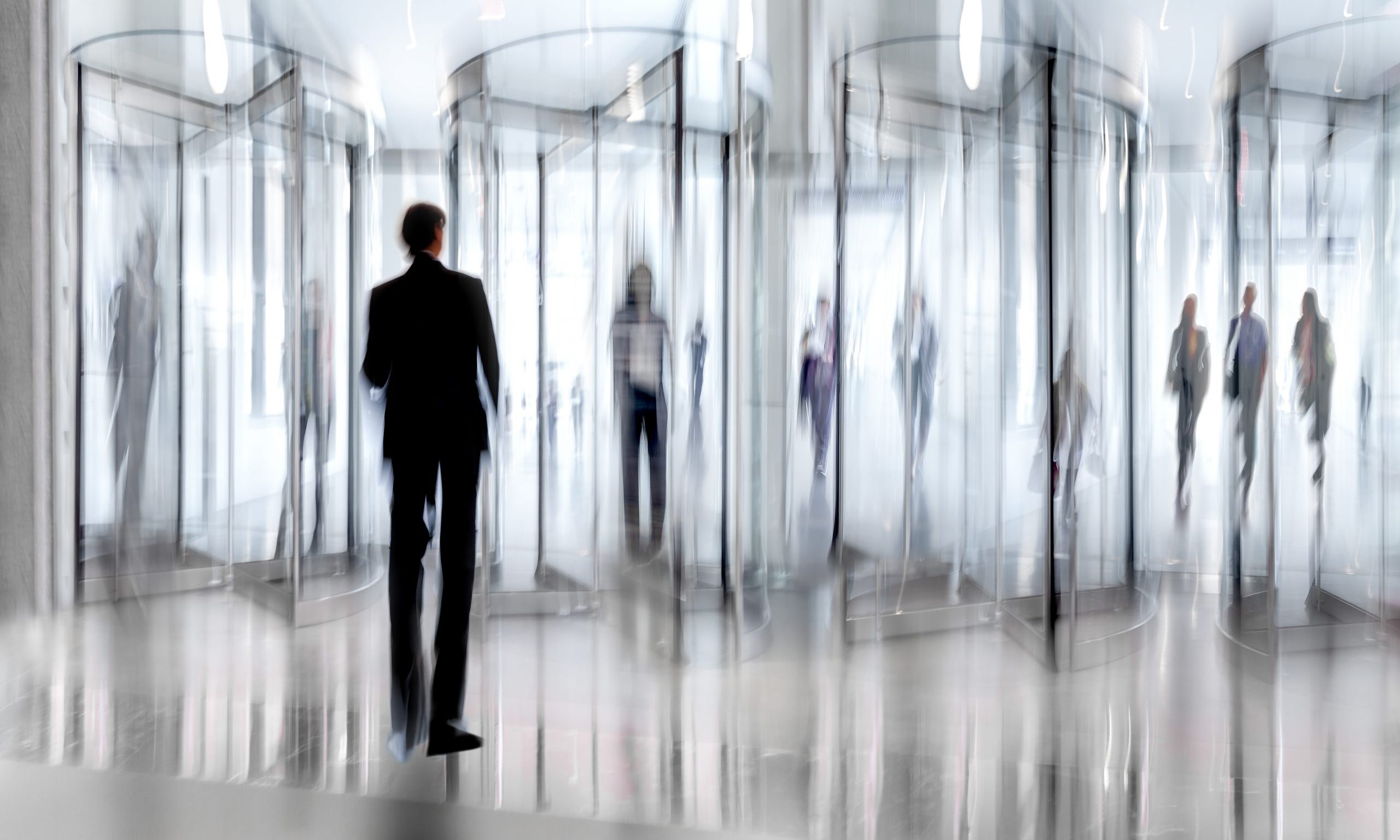 After a brief introduction lasting approximately three minutes, SB177 passed out of the Senate Fiscal Responsibility and Economic Development Committee with a favorable report.
If the legislation sponsored by Sen. Garlan Gudger, R-Cullman, becomes law, it will radically alter the "revolving door" statute permitting any public employee to leave a government job and immediately return as a representative for that entity or another government agency.
Under existing law, former public officials and public employees are prohibited from serving as a lobbyist or otherwise representing clients before the governmental body for which he or she had served or worked for two years after leaving office or employment.
This legislation would open the door for all types of public employees to avoid the current law.
However, Gudger's bill does away with the two-year prohibition on public employees, allowing them to freely serve as agents of their former boss or another government body.
Under state law, a public employee is defined in part as, "Any person employed at the state, county, or municipal level of government or their instrumentalities."
"We see a distinction between public employees who move to other public employment and those who leave for jobs in private industry," said Sonny Brasfield, Executive Director of the Association of County Commissions of Alabama. "The bill leaves in place the strong prohibition against shifting from public employment to private employment, but creates an exception that we feel is appropriate for public employees who want to continue to work in the public sector."
The proposed legislation was presented to the state's attorney general's office for analysis as well as ethics officials.
Gudger, who is vice-chair of the committee, did not explain why the legislation was needed and neither did any of the committee members ask for a reason for the drastic rewrite of the state's ethics law.
Why it was passed out of the Fiscal Responsibility and Economic Development committee rather than ethics or judiciary raises questions as well, as does the fact that there was no discussion.
Republican lawmakers made ethics reform a centerpiece of their efforts to wrestle power from Democrats in 2010. Having succeeded in gaining control of the State House, Republican lawmakers passed what would be called the toughest ethics laws in the nation.
Legislation currently proposed by Rep. Mike Ball, R-Madison, would render the existing State Ethics Act useless as an effective tool to regulate the behavior of public officials and employees.
Opinion | Deception, subtlety and the wholesale destruction of current ethics laws mark proposed rewrite
Since the indictment and conviction of Mike Hubbard—the former Speaker of the House who led the charge to swing the Legislature to Republican control, many of his former colleagues have sought to rewrite the ethics laws championed ten years ago. Gudger, a newcomer to the state Senate, was not a part of the class that passed the 2010 ethics laws.
Hubbard was sentenced to state prison nearly four years ago but currently remains free pending a ruling by the State Supreme Court.
The bill passed out of committee unanimously with both Democrats and Republicans supporting the measure.
Committee members are as follows:
Chair Steve Livingston
Vice-Chair Garlan Gudger
Will Barfoot
Tom Butler
Clyde Chambliss
Vivian Davis Figures
Arthur Orr
Dan Roberts
Malika Sanders-Fortier
Clay Scofield
Cam Ward
Article was updated for clarity.
Print this piece