Zeigler and Peterson Debate in Hoover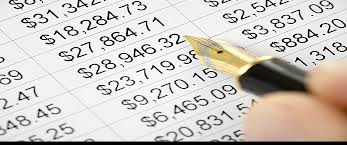 By Brandon Moseley
Alabama Political Reporter
On Thursday, July 10, businessman Dale Peterson and attorney Jim Zeigler were at Hoover Tactical Firearms to make a last case to Republican voters who go to the polls on Tuesday, July to decide which of the two men will be the Republican Party nominee for state auditor.  The Hoover event was sponsored by the Rainy Day Plus and the 60 Plus Association and was moderated by 60 Plus Association Director Apryl Marie Fogel.
Peterson complained that the job does nothing and has little responsibility.
Zeigler said to Peterson, "If the job does nothing you will be a great auditor."
Zeigler said that the auditor's office serve as a watchdog to identify waste in state government.  Zeigler said that he has, "Been doing this for the last 30 years," as a private citizen.  Zeigler said that he once exposed a scandal where illegal paychecks were going to 400 state officials.  Stopping that practice saved taxpayers a couple $$millions.  "As auditor I will be able to do this on a full time basis."
Zeigler said that he has been involved in six or seven such cases over the years
Peterson said that the Auditor's office does not have that much power since the Public Examiner's Office was taken out from under the auditor by the Alabama legislature in 1939.
Peterson said, "He (Zeigler) can huff and puff for votes all night long and he can't do it."  Peterson said that Zeigler ran as a Democrat ran 6 or 7 times then switched to the Republican Party where he has continued to run for office.
Peterson said that Auditor does nothing because it has no power.  The power left in 1939.  Now it counts chairs and computers.  The auditor's office did recently find $4 million in lost chairs, and computers.  The first thing to do would be to work with Rep. Ed Henry (R) from Decatur to pass his bill to get the Public Examiner's office back under the auditor's office back where it belongs.  Peterson also promised to give the board of Registrars a raise, "Because the security of our vote depends on those guys."
Zeigler said that Peterson must be supporting a tax increase to pay for the raises for the registrars.
Zeigler said that he has been involved in Alabama politics for over 28 years and has been much happier as a Republican.  To the charge that he used to be a Democrat, Zeigler said he is like Ronald Reagan, Richard Shelby, and George Wallace.  Zeigler said that he has been on the frontline against bone headed spending for years as an, "Activist against government waste."  Zeigler led the Republican Primary vote in a four way field with 47 percent of the vote.
Peterson said that he did not support a tax increase but would pay for the raise for the registrars with all the money he saved the state by moving the Public Examiner's office back over like it is in all the other fifty states so it has teeth.
Peterson said he wanted to, "Take the office and make it real again not just a stepping stone for somebody to get a check and then leave."
Zeigler said, "No one else in this race has ever filed an ethics race except Jim Zeigler."  Zeigler listed all the investigation he has been involved in and said that he contributed to the investigation of Don Seigelman.
Don Seigelman is Alabama's last Democrat Governor and went to federal prison for public corruption.
Zeigler told the audience of tea party activists, "I am one of you."  "I am a member of 60 plus and the Patriots in Mobile."
Zeigler said that he spent a month in Wisconsin helping Gov. Scott Walker defeat the recall effort that was lodged against him.  He also spent a month in Washington State helping the Republican Party win control of the Washington State Senate.  Zeigler said that he is the constitutional Alabama values candidate for Auditor.
Peterson said, "I have not been in politics as long as Jim has, I don't know that anyone here has."
Dale Peterson also announced, "I am voting for Gary Palmer (in the Sixth Congressional District Race)."  Peterson said, "Gary is taking hits on the radio like I have been by the Democrat media."  "I am not really good at beating around the bush.  It is time to go through the bush."  Peterson said at the reason the press has honed in on him instead of Zeigler is because they think they think the opponent (Zeigler) can be beaten by the Democrat.
The Republican Primary Runoff is on Tuesday, July 15.
The Republican Primary Runoff winner will face Democrat Miranda K. Joseph in November.
Department of Justice sues Ashland Housing Authority alleging racial discrimination
"AHA has engaged in a pattern or practice of race discrimination by steering applicants to housing communities based on race," the complaint alleges.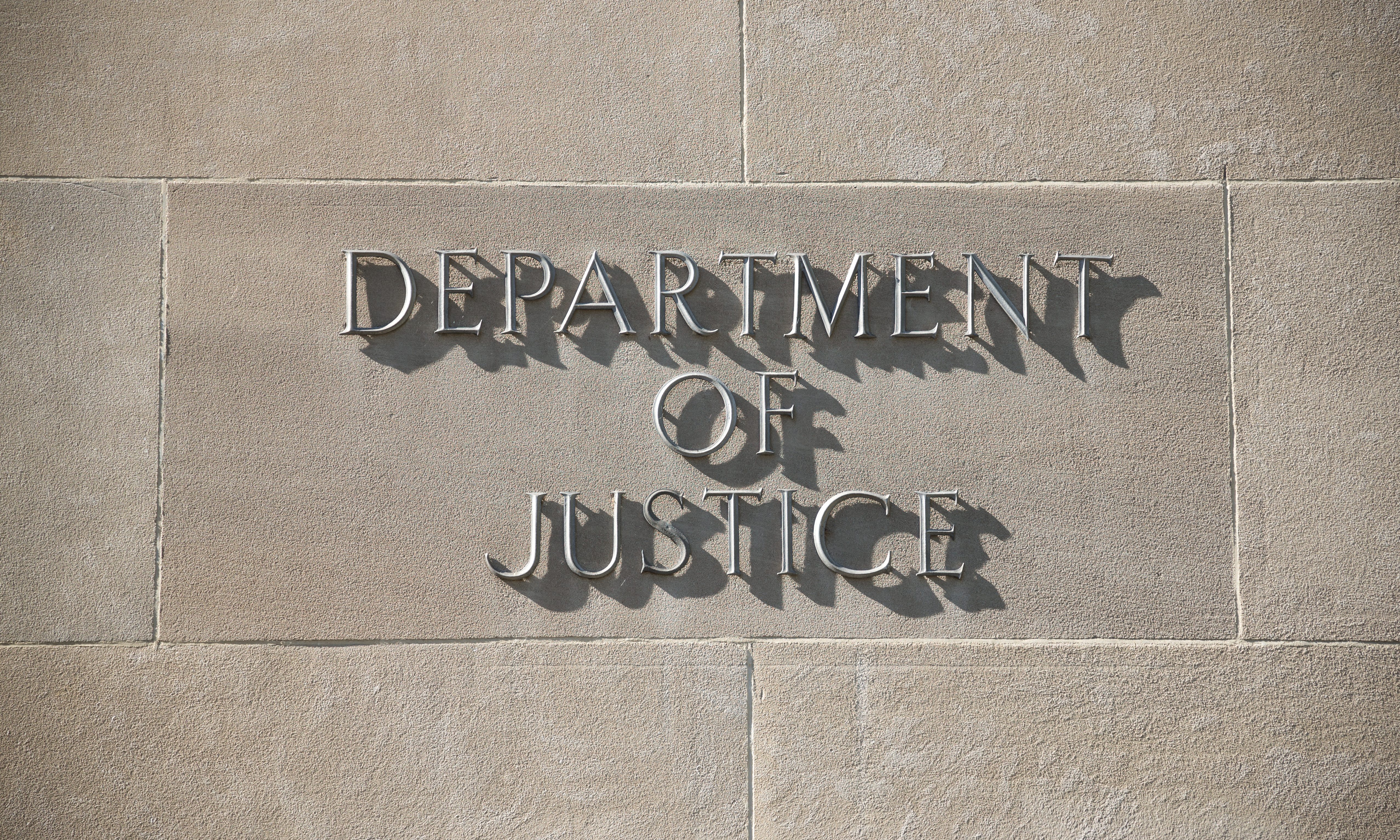 The U.S. Department of Justice on Tuesday filed a lawsuit alleging that the Housing Authority of Ashland violated the Fair Housing Act by intentionally discriminating against Black people who applied for housing because of their race.
The DOJ in its complaint, filed in the U.S. District Court for the Northern District of Alabama, names as defendants the Housing Authority of Ashland, the Southern Development Company of Ashland Ltd., Southern Development Company of Ashland #2 Ltd. and Southern Development Company LLC, which are the private owners and managing agent of one of those housing complexes.
The department's complaint alleges that the Ashland Housing Authority denied Black applicants the opportunity to live in overwhelmingly white housing complexes on the city's East Side, while steering white applicants away from properties whose residents were predominantly Black in the West Side. The AHA operates seven public housing communities spread across both areas, according to the complaint.
"From at least 2012 to the present, AHA has engaged in a pattern or practice of race discrimination by steering applicants to housing communities based on race and by maintaining a racially segregated housing program," the complaint alleges.
The federal government states in the complaint that as of June 2018, 69 percent of all AHA tenants were white, but 99 percent of tenants at Ashland Heights, on the East Side, were white, 92 percent of tenants at another East Side community were white and 91 percent of tenants at yet another East Side housing development were white.
Similar disparities were seen in public housing communities in the West Side, the complaint states.
AHA kept separate waiting lists for both segregated areas, the complaint alleges and allowed applicants who decline offers of housing "without showing good cause, even when they decline offers for race-based reasons," to maintain their position on the waiting list, in violation of AHA's own policies intended to prevent race discrimination.
"On April 11, 1968, one week after the assassination of the Rev. Dr. Martin Luther King, Jr., the United States enacted the Fair Housing Act to outlaw race, color and other forms of discrimination in housing. Denying people housing opportunities because of their race or color is a shameful and blatant violation of the Fair Housing Act," said Assistant Attorney General Eric Dreiband of the Civil Rights Division in a statement. "The United States has made great strides toward Dr. King's dream of a nation where we will be judged by content of our character and not by the color of our skin."
"The dream remains at least partially unfulfilled because we have not completely overcome the scourge of racial bias in housing," Dreiband continued. "Discrimination by those who receive federal taxpayer dollars to provide housing to lower-income applicants is particularly odious because it comes with the support and authority of government. The United States Department of Justice will not stand for this kind of unlawful and intolerable discrimination. The Justice Department will continue to fight to protect the rights of all Americans to rent and own their homes without regard to their race or color."
U.S. Attorney Prim F. Escalona for the Northern District of Alabama said in a statement that individuals and families should not have their rights affected by their race or national origin. "Our office is committed to defending the civil rights of everyone," Escalona said.
The lawsuit seeks damages to compensate victims, civil penalties to the government to vindicate the public interest and a court order barring future discrimination and requiring action to correct the effects of the defendants' discrimination.
The DOJ in a press release encouraged those who believe they have been victims of housing discrimination at the defendants' properties should contact the department toll-free at 1-800-896-7743, mailbox 9997, or by email at [email protected] Individuals who have information about this or another matter involving alleged discrimination may submit a report online at civilrights.justice.gov.
The DOJ in August the U.S. Housing and Urban Development determined that the Decatur Housing Authority was disallowing Black people to live in public housing located in riverfront towers while requiring Black people to live in less attractive apartments elsewhere.