Shelby and Roby Request that New VA Secretary Visit and Formulate a Plan to Fix Central Alabama VA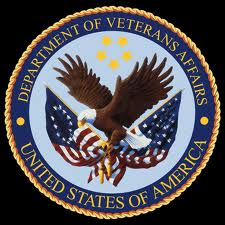 By Brandon Moseley
Alabama Political Reporter
On Tuesday, July 29, 2014, Robert McDonald was confirmed as Secretary of the U.S. Veterans Administration. That same day U.S. Senator Richard Shelby (R) sent a letter with U.S. Representative Martha Roby (R) from Montgomery to new VA Secretary Robert McDonald requesting that Secretary McDonald provide a plan within 60 days which identifies the problems at the Central Alabama Veterans Health Care System (CAVHCS) and a timeline for implementation of a plan to correct those systemic problems.  The letter also requests that Secretary McDonald visit the CAVHCS facility in Montgomery with Senator Shelby and Representative Roby to discuss the details of the plan.
In the letter Sen. Shelby and Rep. Roby wrote, "We write to express our concerns that the Department of Veterans Affairs (VA) is failing veterans and their families across our nation and in Alabama.  It is unconscionable that veterans would be denied timely access to the healthcare services that they both need and have earned, and it is our hope that  the commitment and energy you offer to address these tremendous challenges will allow for the systemic problems to be corrected and also prevent further abuse."
The two members of the Alabama delegations continued, "Reports regarding the treatment of veterans in Alabama are dire and appalling.  While we have yet to see a comprehensive account of the allegations, it is our understanding that the Central Alabama Veterans Health Care System (CAVHCS) has the eighth longest average wait times in the nation for veterans to receive care, even with its recorded manipulated recordkeeping.  Whistleblowers allege that veterans' x-rays have been lost, which may have in turn led to cancer and other life-threatening conditions going untreated.  The leadership of the CAVHCS is alleged to have tolerated or encouraged whistleblower intimidation and retaliation, which possibly continued and exacerbated the abuse.  To date, we do not believe that proper action has been taken to mitigate these allegations."
In the letter, Roby and Shelby wrote, "Instead of swiftly working to fix the serious problems at the CAVHCS, all reports suggest that its leaders are focused on dodging blame and personal cost rather than serving veterans and providing the care and treatment promised.  We have lost trust in the leadership at the CAVHCS.  We stand ready and willing to work with you to address the challenges facing the Department in any way appropriate.  Therefore, we respectfully request that you review the specific allegations and mismanagement at the VA in Alabama, and particularly at the CAVHCS."
Congresswoman Roby and Senator Shelby concluded, "Within 60 days, we request a concise, straightforward plan from you that identifies the problems there, what can be done to correct them, and a timeline for implementation.  Upon receipt of your written recommendations, we request to meet with you at the CAVHCS facility in Montgomery in order to discuss the details of your plan.   We remain committed to keeping our promise to our nation's veterans and will do all that we can to ensure they are provided with timely and effective health care services.  Again, we appreciate your willingness to serve our veterans and our country is this vital role and look forward to hearing back from you expeditiously in response to our requests."
The revelations that at least dozens of the VA's far flung empire of hospitals have been systematically falsifying their records to make it appear that they were doing a better job at serving America's veterans than they were actually doing has rocked the Obama Administration's second term and has brought into question the President's laid back hands off management style.  According to some reports over 100 veterans have died while being placed on secret waiting lists for care…….care which never came.
Many reports of egregious allegations of misconduct have been levied at Montgomery's troubled CAVHCS facility.
Representative Martha Roby wrote to constituents on Tuesday, Jul 29, "This week, a new audit from the Department of Veterans Affairs shows what we long suspected: that the rampant scheduling manipulation in Central Alabama wasn't some misunderstanding, but rather a facility-led, standard operating procedure. As the Montgomery Advertiser is reporting, more than 57 percent of staff surveyed at the Central Alabama VA said they were instructed to manipulate patient scheduling records. That's off the charts compared to other peer systems."
Congresswoman Martha Roby represents Alabama's Second Congressional District while Senator Shelby has represented the State of Alabama in the U.S. Senate since his election in 1986.
Alabama hospitals nearing COVID-19 summer surge levels
Wednesday was the 18th straight day with more than 1,000 people in hospitals in Alabama with COVID-19. 
Alabama hospitals reported caring for 1,483 people infected with COVID-19 on Wednesday, the highest number of patients since Aug. 11, when the state was enduring its summer surge. Wednesday was also the 18th straight day with more than 1,000 people in hospitals in Alabama with COVID-19. 
The seven-day average of hospitalizations was 1,370 on Wednesday, the 36th straight day of that average rising. The Alabama Department of Public Health reported 2,453 new cases Wednesday. The 14-day average of new cases was — for the eighth day in a row — at a record high of 2,192. 
Across the country, more than 80,000 people were hospitalized for COVID-19 on Tuesday, a record high and the 15th straight day of record hospitalizations nationwide, according to the COVID Tracking Project, a coronavirus tracking website.
The CDC this week recommended people not travel for Thanksgiving to help prevent the spread of coronavirus. 
"The only way for us to successfully get through this pandemic is if we work together," said Dr. Kierstin Kennedy, UAB's chief of hospital medicine, in a message Tuesday. "There's no one subset of the community that's going to be able to carry the weight of this pandemic and so we all have to take part in wearing our masks, keeping our distance, making sure that we're washing our hands." 
Kennedy said the best way she can describe the current situation is "Russian Roulette." 
"Not only in the form of, maybe you get it and you don't get sick or maybe you get it and you end up in the ICU," Kennedy said, "but if you do end up sick, are you going to get to the hospital at a time when we've got capacity, and we've got enough people to take care of you? And that is a scary thought." 
The Alabama Department of Public Health on Wednesday reported an increase of 60 confirmed and probable COVID-19 deaths. Deaths take time to confirm and the date a death is reported does not necessarily reflect the date on which the individual died. At least 23 of those deaths occurred in November, and 30 occurred in other months. Seven were undated. Data for the last two to three weeks are incomplete.
As of Wednesday, at least 3,532 Alabamians have died of COVID-19, according to the Department of Public Health. During November, at least 195 people have died in Alabama from COVID-19. But ADPH is sure to add more to the month's tally in the weeks to come as data becomes more complete.
ADPH on Wednesday announced a change that nearly doubled the department's estimate of people who have recovered from COVID-19, bringing that figure up to 161,946. That change also alters APR's estimates of how many cases are considered active.
ADPH's Infectious Disease and Outbreak team "updated some parameters" in the department's Alabama NEDSS Base Surveillance System, which resulted in the increase, the department said.