Campaign Juggernaut Running Low on Cash

By Bill Britt
Alabama Political Reporter
MONTGOMERY—Political Action Committees controlled by Speaker of the House Mike Hubbard, R-Auburn, and former Gov. Bob Riley, are woefully underfunded heading into the November General Elections.
Combined Alabama 2014 PAC and Storm PAC have approximately $52,000. currently on hand. With several competitive Senate and House races looming, Hubbard and Riley will need to raise big money over the next three months if they hope to retain command over the Republican Supermajority at the State House.
To date, Alabama 2014 PAC has spent $2,055,466.98 and Storm PAC, $407,703.57. This is far short of the $10,000,000 Hubbard bragged about to the Birmingham Young Republicans in 2013.
Despite success in holding Senate seats during the ALGOP primary, seven of Hubbard's handpicked candidates lost House seats to those friendly with the Alabama Education Association, (AEA).
There is also concern among many republicans that the U.S. Supreme Court may rule that the  Republican Supermajority may have  illegally redrew legislative districts in 2012. African American lawmakers have accused the State's Republican Supermajority of "racial gerrymandering" by stacking and packing minority voters into a few districts. The court will hear two cases concurrently, in which Alabama Democrats allege the State's legislative district lines intentionally marginalize black voters.
Secretary of State Jim Bennett said, if the court found that the District had been drawn illegally, the State may face a complete election do-over.
The specter of the Lee County Grand Jury proceedings, which are investigating possible public corruption on behalf of Hubbard and others, hangs dramatically over the coming elections.
Inside Alabama Politics (IAP) has reported that Riley plans to scuttle Alabama 2014 PAC in the near future. There is rampant speculation that Riley is closing his PAC because of the on going investigation in Lee County.
Hubbard closed his long standing political action committee, Network PAC, on September 3, 2013. Hubbard along with his wife Susan had operated the PAC since 2002. Shuttering Network PAC is believed to be directly linked to the Attorney General's investigation into Hubbard's allegedly illegal actions.
As for November's General Election, Senate District 29 will be Hubbard and Riley's  biggest challenge.
Hubbard has vowed to unseat incumbent Senator Hari Anne Smith, I-Slocomb, who serves as an Independent. Hubbard has been gunning for Smith since she backed Bobby Bright over Jay Love in Alabama's 2nd congressional race. Running as an Independent, Smith has received over 14,000 signatures to place her on the ballot.
She faces Melinda McClendon, R-Dothan, in the fall. McClendon was handpicked by the Hubbard faction of the Republican party.
Smith's campaign war chest currently sits at $109,215.25 verses McClendon's $37,672.10. Smith is the odds-on favorite according to most insiders. If Hubbard hopes to finally exact revenge on Smith, he will need a major boost in fundraising.
Another troubling race for the Hubbard/Riley faction while be held in Senate District 10, where incumbent Sen. Phil Williams, R-Rainbow City will face former Sen. Larry Means, D-Attalla. While Williams bested Means in 2010, the popular Mayor of Attalla, has a wealth of support from democrats as well as republicans.
Williams is not polling well in the district and it would be surprising to find Hubbard and Riley expending a great deal of cash to save him. However, Senate President Pro Tem Del Marsh, R-Anniston, is said to be very concerned about losing Williams, who often serves as Senate enforcer.  William's currently has the fundraising advantage with $46,566.12 verses $22,926.32 for Means.
Hubbard and Riley also face a challenging race for House District 90, where Chris Sells, R-Greenville will face Walton Hickman, D-Greenville. Sells picked-off incumbent Rep. Charles Newton with the help of pro-education republicans, only to turn to Hubbard after winning the primary. District 90 has a large minority voting population and Hickman will have the advantage, especially after Sells betrayed the people who carried him across the finish line in the primary. Sells, however, has a huge cash advantage. This race ultimately may turn on what the AEA has in mind.
Hubbard and Riley have not raised the kind of campaign funds they had hope or bragged about. For now, they are cash poor and facing a long road, with many obstacles ahead.
Alabama breaks daily case record, hospitalizations reach new high for third straight day
Rising cases and hospitalizations suggest the death toll will keep climbing in the weeks and months to come.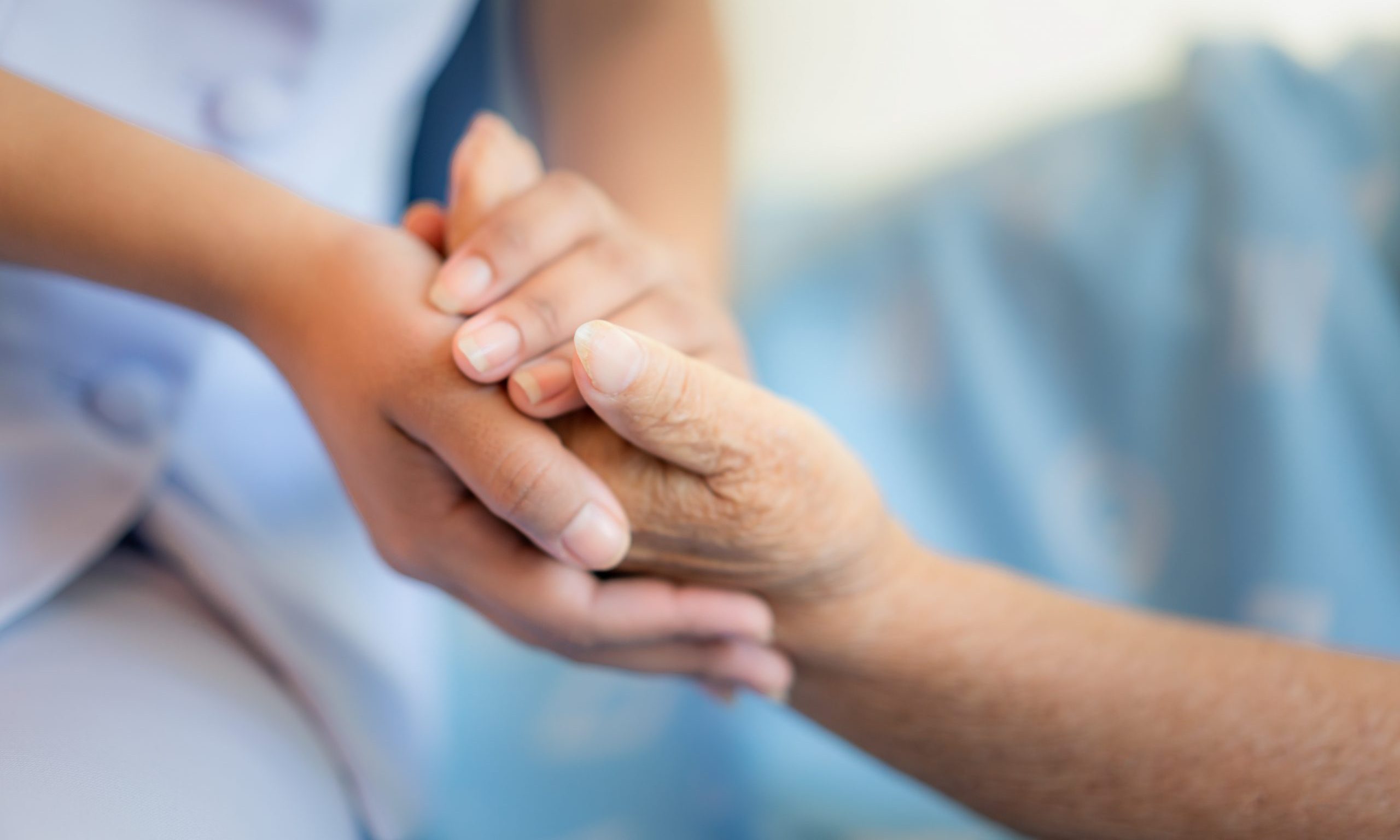 Alabama on Wednesday broke the state's record for a single-day increase in coronavirus cases, and for a third straight day had record high COVID-19 hospitalizations. 
There were 1,801 hospitalized COVID-19 patients statewide on Wednesday, which was a 40 percent increase compared to two weeks ago. The rapid pace of rising hospitalizations is raising alarms among hospitals already overburdened with coronavirus patients, in addition to regular patients seeking other care.
Concern is also rising among public health experts and hospital officials that Thanksgiving gatherings will lead to the number only increasing in the days and weeks to come.
Dr. Jeanna Marrazzo, director of UAB's Division of Infectious Diseases, told reporters Tuesday that there is a possibility that hospitals will have to set up mobile hospitals to care for the rush of patients, and that she worries hospitals may not have enough staff to care for "what might be a tidal wave of patients in the next month." 
Centers for Disease Control and Prevention Director Robert Redfield made a dire prediction Wednesday during a U.S. Chamber of Commerce event, as cases, hospitalizations and deaths continue to surge across the country. More than 90,000 people in the U.S. were hospitalized for COVID-19 on Wednesday, Redfield said.
"The reality is December and January and February are going to be rough times. I actually believe they're going to be the most difficult time in the public health history of this nation," Redfield said.
UAB Hospital was caring for a record 127 COVID-19 patients on Wednesday, the second straight record-high day for the hospital. Huntsville Hospital on Tuesday had a record 317 COVID-19 patients. The hospital hadn't updated daily numbers as of Wednesday afternoon. There were no formal intensive care beds available in Mobile County on Tuesday. 
The Alabama Department of Public Health reported 3,928 COVID-19 new cases Wednesday but noted that 706 were older test results not reported to the department from an outside facility until Tuesday. Even without those cases included, the remaining 3,222 cases reported Wednesday amount to the largest single-day increase, excluding a similar but larger backlog of old test results reported Oct. 23. 
Alabama's 14-day average for new daily cases was at 2,382 on Wednesday, which is a 29 percent increase from two weeks ago. 
Rising daily cases can't be attributed to more testing, however. Over the past week, roughly 35 percent of reported tests have been positive. Public health experts say that number — known as the positivity rate — should be at or below 5 percent otherwise cases may be going undetected and not enough tests are being performed.
ADPH also reported 73 more COVID-19 deaths Wednesday, bringing the state's death toll to at least 3,711 deaths. Of those deaths added to the count today, 20 occurred during the month of November, 32 occurred in previous months, and 21 aren't yet dated by the department, meaning they could be new deaths from late November or early December.
Of the 779 deaths added to the death toll in November, 34 percent died in the month of November, 56 percent died during previous months and the remaining 10 percent haven't yet been dated. 
Deaths are lagging indicators, and it can take weeks, and sometimes months, for ADPH to review medical data and confirm a person died of COVID-19 and verify the date on which they died, so it will likely be many weeks before a clearer picture emerges as to how many Alabamians are currently dying from coronavirus.
Rising cases and hospitalizations suggest the death toll will keep climbing in the weeks and months to come.